We know how a new fishing experience can bring excitement and thrill to someone's life – especially if it's a delicious fish like Barracuda. But we are also familiar with all the problems you might face if you lack adequate knowledge about barracuda fishing techniques.  
Barracuda is a fierce saltwater predatory fish species that you might encounter.
We have categorized some of the best barracuda fishing tips to assist you in your journey. With our detailed discussion, you can start fishing Barracuda and immensely enjoy it.  
Barracuda Overview  
Before diving into the discussion on fishing barracuda, let's look closely at this fish.  
Appearance  
The Barracuda (or Sphyraena Barracuda) is a fascinating fish you can find in US waters. These fish look green or gray in color, enveloped by plenty of dark patches. The sides are silver in color and may occasionally bear yellow or gold lines. They have distinctive tiger stripes down their sides.  
A distinct feature of the Barracuda is its broad tail. The tail bears tapered folds, which sets it apart from other fishes of its own family, the Cuda. It also bears very sharp teeth, just like other predatory fishes.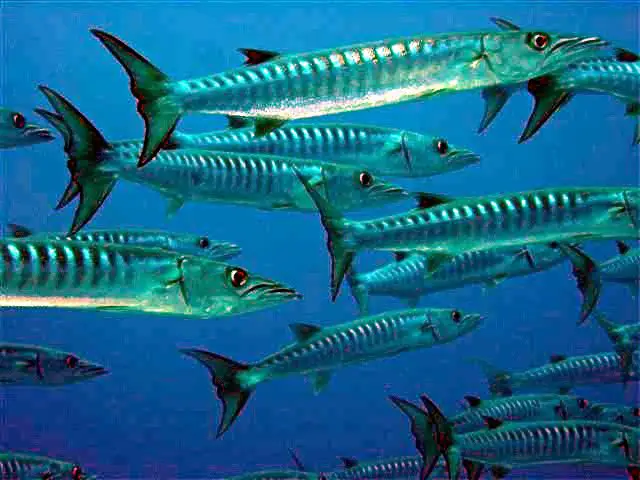 Size  
You can find barracuda fish weighing 5-30 pounds. The largest barracudas can come in sizes of 50-60 pounds. You can find Barracudas larger than 60 pounds, but it's rare on the US shorelines. The largest barracuda ever caught was 85 pounds.
Gamefish Properties  
Barracuda is a strong fighter, even in deep water areas. It can perform excellent jumps over the coral reefs on an adequate tackle. The barracudas are known to be pretty aggressive, which shows in their hunting attitude. These fishes act with very high body velocity, which works in their favor to capture the prey.  
Habitat 
You can find the Barracuda in different parts of the US, but they are commonly seen in the Florida Keys. South Florida is the heart of the Great Barracuda, which is why you can find them anywhere around this area.  
These fish are also commonly seen in the Florida Keys' tropical islands. West Coast and some areas of the Caribbean Islands are also famous for fishing barracuda.  
Fishing Season  
You can find Barracuda all year round in the Florida Keys. However, the best time for barracuda is late spring and summer. You can also fish plenty of Barracuda in the warmer months of the year. Both barracuda and sand bass come together to produce some excellent fishing movement in the spring and summer seasons.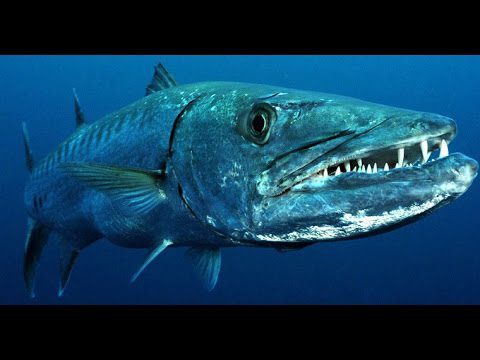 When it comes to fishing barracuda, setups can play a huge role. If you're opting for fishing small or average-sized Barracuda, you don't need to worry about the setup and tackle.  
However, for catching big barracudas, you should emphasize picking something large. Let's look at some fishing setups for catching Barracuda and the items you might need for each setup. 
Spinning Setup  
The most popular barracuda setup is a powerful saltwater spinning reel. This is the most versatile and can be used for anything from trolling, dropping baits, and casting lures.
It is an engaging fishing method; the only thing you need to look out for is the tackle. Tackle can make the entire fishing method go backward or in the right direction. So, ensure your tackle is appropriate when opting for this particular setup.  
For saltwater spinning setup, here's a definitive order list:  
Medium Power, 7 foot long, 15 lb spinning rod  
6000-sized saltwater spinning reel
30-Pound Braided Line with Wire Leader
Chemically sharpened treble hooks
If you're new to barracuda fishing, you can't choose anything better than a spinning rod. Usually, a 7 to 7½-ft spinning rod is the best for beginners when paired with a quality saltwater spinning reel. A good rod and reel combo can help you catch larger fish in the deeper waters. 
The best thing about high-quality fishing rods is that they don't break under the strain of a powerful fish, unlike other cheap quality rods.
Baitcasting Setup  
Baitcasting is the best setup for you if you're an expert angler or a pro at fishing. It can be pretty tricky for beginners, so we only recommend this for highly skilled anglers. I have used Abu Garcia Ambassaduer C3 reels successfully when chasing barracuda.
Here is a gear list for this kind of setup:
Medium Power, 6-7 Foot Graphite rod  
30-Pound Braided line with wire leader
Chemically sharpened treble hooks
If you're a pro at baitcasting fishing, you know how important a baitcasting rod is. With the wrong rod, your fishing skills will be of no use. That is why we recommend choosing something with medium power and a smooth cast.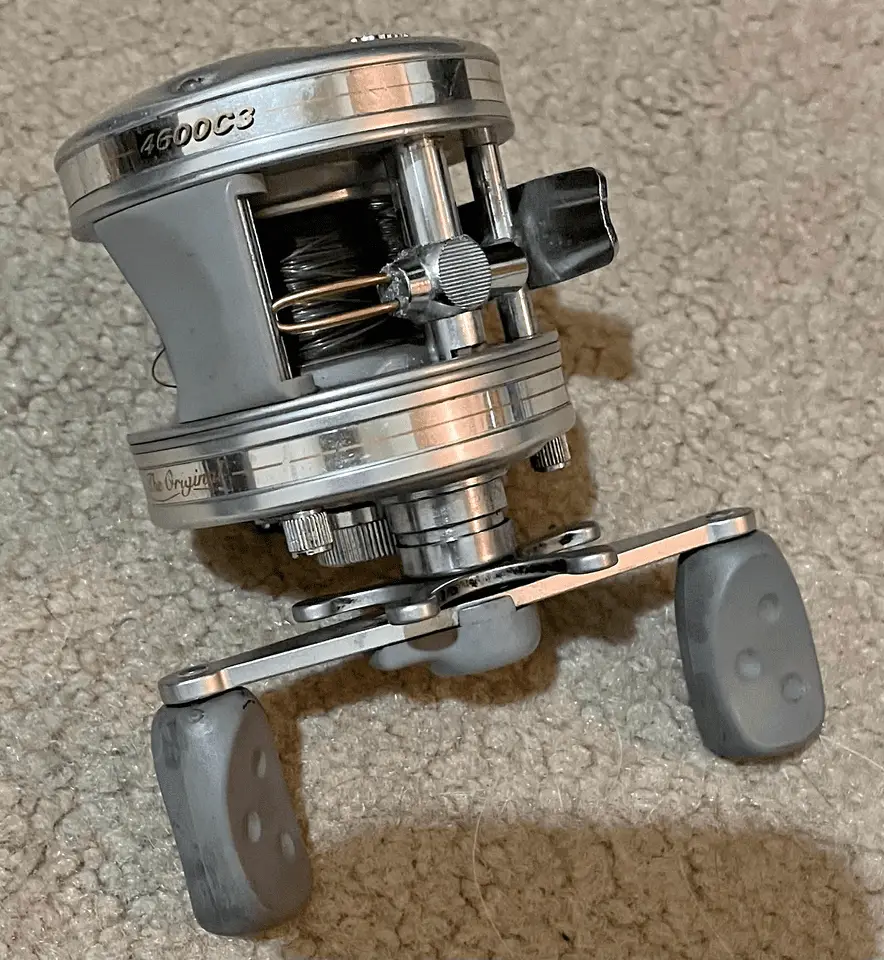 Fly Fishing Setup  
It is one of the popular fishing methods, especially around the Bahamas, Florida Keys, and Caribbean Islands. These areas comprise plenty of Great Barracuda, which is why the fly-fishing method is quite prevalent.  
This method is perfect for experienced sports fishermen, but even if you're new, you can still learn fly fishing in no time. Try practising this method with smaller fish in the rivers and then move to barracuda fly fishing.  
A solid rod can make a huge difference in your Barracuda fly-fishing game. We recommend going for something with a strong material like graphite and additional accessories for easy setup.  
Best Bait for Barracuda  
Finding the best lures or bait for a large barracuda is not that difficult. Baits that work on other fish will also work for big Barracuda.   
The best bait for barracuda is mackerel and sardines. You can also try using anchovies and other smaller fish for luring game fish like Barracuda. The best kind of live bait would be the ones that have been seasoned for a long time. Seasoning keeps the baitfish taste incredible, which is why Barracuda are highly drawn to them.  
We recommend chumming the water first to obtain satisfactory results. Barracuda species have the habit of biting off the baitfish tail and waiting for some time to return and eat the rest.  
Once they return, they bite off and eat the entire fish. This is when you need to keep the Barracuda stuck to its bait and then catch them. Most people get restless when they notice the bait fishtails disappearing and assume that the method did not work.  
Here waiting is the key, and only by waiting for a reasonable amount of time some good barracuda fish can be caught. You can also use a wire leader to save your hooks and the target fish. 
Frequently Asked Questions  
Where to fish for barracuda?
Barracuda can be found in channels, coastal regions, and saltwater flat areas. Saltwater flats, especially around Florida and short distances away, serve as Barracuda's most common fishing grounds.  
They are usually deep-water fishes found in different depths but can turn up in shallow bays and reefs during the year's colder months.  
What is the best month for barracuda fishing?
The best month to catch barracuda is from June to August. The warm weather of the summer months is highly appropriate for catching Barracuda. Barracuda love hot water temperatures, so they are found in plenty in the summer seasons of the year.  
Do you need wire leader for barracuda?
A wire leader is necessary for catching carnivorous freshwater or saltwater fish-bearing razor-sharp teeth or even jagged teeth. Having a tool like this, you can save your tube lure or hook from getting damaged. 
Are barracuda solitary?
Barracuda fishes tend to live in swarms or shoals, with the Great Barracuda being an exception. Unlike the smaller species, the Great Barracuda likes to travel as a solitary fish. Trolled plugs, fast retrieving baits, and rubber skirts are some popular lures to catch the Great Barracuda. Many of their species belong in the deeper water areas of the Southern Pacific. 
Final Words  
So, to end the discussion, it can be said that catching barracuda fish may look tricky, but it is not very difficult to achieve. With the proper practice and a few barracuda fishing tips, anyone can become an expert at this activity.