Want a memorable fishing experience on saltwater?
Let me take a wild guess, you tried to cast in saltwater with a traditional lure and got disappointed. At this point, you realize, you need something more efficient.
Why don't you try fly fishing?
Fly fishing is a fun way to catch trout, bluegills, bass, and many kinds of fish.
Fly fishing is easy to learn, but it will help you to learn the best practice from an experienced angler. Most importantly, you need a good quality fly rod, especially if you plan to cast in saltwater.
We have put together a comprehensive guide to what to look for in a fly rod and a list of our top 5 favorites.  
Check this out:
Quick Summary – Best Saltwater Fly Rod
What is Fly Fishing?
Every new fisherman has a common query – actually what is fly fishing? Fly fishing is an ultra-efficient fishing technique that gives a cool fishing experience. It is made with lightweight elements like fly rods and reels.
Mainly, an artificial fly is used in this fishing as a lure. To be more specific, the artificial flies look like the natural food organisms that attract the fish most. The fly fishing method varies from place to place, such as a lake or fast-flowing river.
Saltwater Fly Fishing Rod Buying Guide
Saltwater fly fishing is really fun when you have to right equipment.
But with all of the marketing out there it can be difficult to tell the difference between high quality and poor quality fishing rods. We have put together some of the key factors to think about when making your selection. Then you can have some confidence when making your first purchase.
Weight
Do you know exactly what weight of the rods you need? If not, firstly be sure about its purpose whether you need a heavier or light-weight rod. But keep in mind lightweight rod may not be strong enough to catch those large fish, while a heavier and stronger one is perfect.
If you are going to be casting all day long then you will want to err on the side of caution and save your arm with a lighter rod. You really need to know what is the largest-sized fish you will target and use that as your goal.
Pick the lightest rod possible that can still reel in the largest fish you are going to target.
Length
Choosing the perfect length of your rod is important. Long rods can cast further than shorter ones. But shorter rods often are stronger. Knowing your expected fishing locations will help you to decide how far you are likely to cast and whether you need a particularly long rod.
You should also think about the transport and storage of your rods, particularly if they are getting too long. Some rods are available in 2 pieces, but personally, I prefer single-piece rods.
Quality
Needless to say, focusing on the quality of the rod is key to getting the best performance and the longest life. Stick with the well-known brands and manufacturers and you won't go far wrong.
Also, pay attention to the reviews of previous customers to give you an idea of how these items perform after extended use. 
Price
Pick the desired rod that matches all of your criteria, including the size, length, weight, and most importantly, the quality. If you are going to be using this rod for years to come then quality generally outweighs the price in my books. Pick your criteria first and find the rod that meets your needs and then compare the cost.
As you know, a quality product usually costs more than a poor quality option.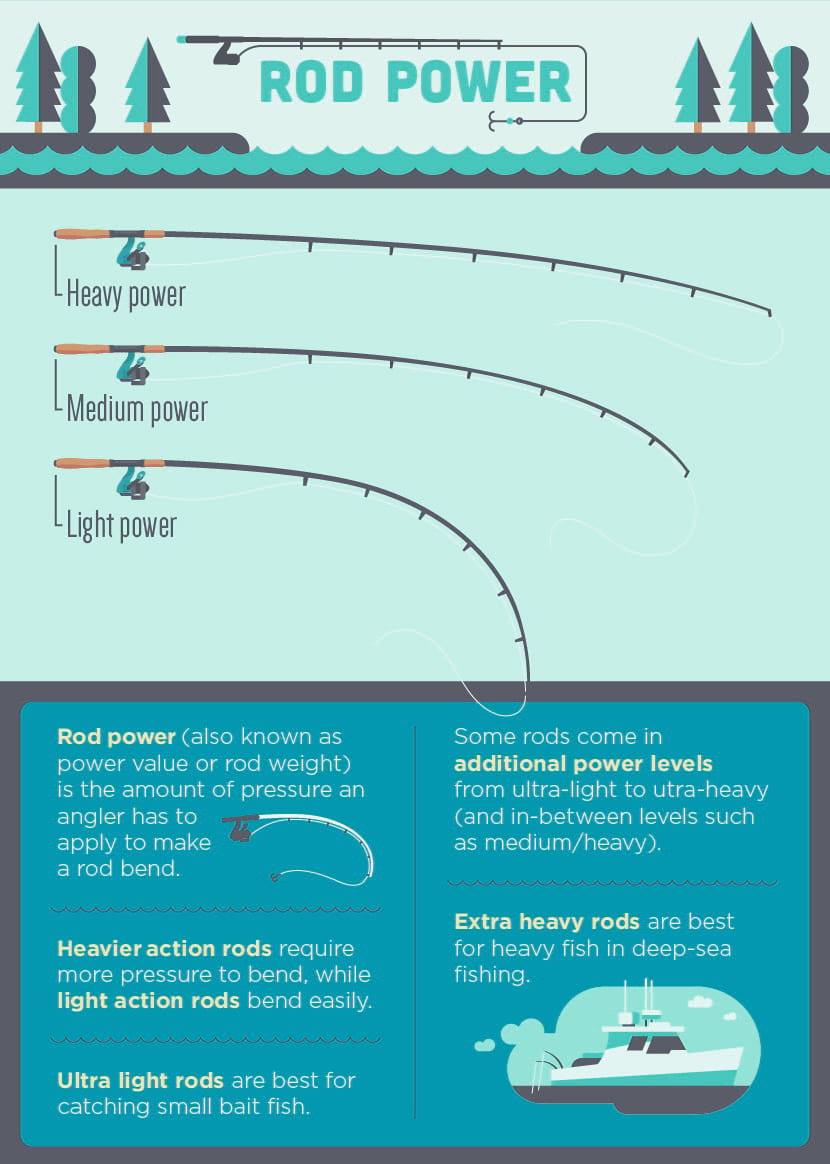 Image Source: fix.com
Best 5 All-Around Saltwater Fly Rod
When it comes to saltwater fishing, you need something extraordinary. Today, I'm gonna cover up the top 5 all around the saltwater fly rod which you don't want to miss.
1. Fenwick AETOS Fly Rods
Bestseller No. 1
​The Fenwick AETOS Rods will impress you with their capacity and superior performance.
Perhaps your father or grandfather used a Fenwick fiberglass rod in the 20th century.
Fenwick Rods are steeped in tradition dating back to fiberglass rods in the 1950s. This rod has both good performance and a lightweight feel. Building upon the Fenwick tradition, this amazing gear ensures the highest quality and functional rods on the market.
What I Like About It
The thing that impressed me most is that the rods are available in saltwater, freshwater, Spey, and switch models. This fishing rod offers ideal functionality for any location.
This 4-section fishing rod is available in deep blue color with impressive carbon flake accents. Besides, it includes gunsmoke stripper guides, which are large diameter and double foot gunsmoke guides.
It features a double lock reel seat which is aluminum anodized, as well as an AAA-grade cork handle for a comfortable grip. I personally prefer the feel of a cork grip rather than rubber.
A cloth-covered tube and bag are also included for secure transportation.
​Pros
Caster friendly.
Loops are classic.
Price point.
Cons
Lack of high-end components.
2. Fenwick HMG Fly Rods
Bestseller No. 1
A high-end fly rod can get really costly, with price tags reaching several hundred dollars. But you don't need to break the bank to buy a quality fly rod for your next fishing trip. For instance, this Fenwick fly rod is a top-rated option among anglers at a price that's incredibly reasonable.
What I Like About It
The HMG changed the entire fishing forever as the industry's first graphite rod. Now, 40 years later, the brand Fenwick has reinvented this masterpiece with the lightest, most convenient yet comfortable HMG ever.
The new version of the rod is designed with a fresh, forgiving action that is capable of generating high line speeds as well as accuracy both up close and at a distance with little effort.
Let's talk about the overall look. The stripper is a large diameter matte smoke. At the same time, smoke snake guides are also double foot matte. It includes a 4-section blank along with carbon binding. Another good thing is the reel seat is Aluminum anodized with a double up lock function.
What makes it so special?
This amazing rod comes with medium-fast action. The cork handle is AAA grade.
​Pros
AAA grade cork handle.
User-friendly.
High line speeds.
Cons
3. Temple Fork Outfitters-TFO Lefty Kreh Professional Series
Bestseller No. 1
These rods ensure much-needed accuracy and are great rods for all anglers of any skill level. 
Traveling anglers can easily afford to take it as a backup, but will return with a new favorite.
What I Like About It
These medium-fast, progressive action rods are powerful for casting and smooth, yet very forgiving—and the best part is, all are an incredible value.
With 14 model fly rods available from a delicate three weight through their popular 10, the Professional Series travel rods have taken lefty TFO's reputation to the next levels.
Cosmetics include elegant matte black finished blanks with subtle gold logos. On the other hand, it features alignment dots color, premium-grade cork, and satisfactory oversized stripper guides. Thus, the anodized reel seats along with braided inserts make these items as forgiving on the eyes as it is in hand.
Each rod comes with a protective logo rod sock, so you can also add the optional tube or even customize your own.
Pros
Smooth and powerful.
Premium-grade cork.
Optional customization facility.
Cons
4. St Croix Imperial Fly Rod
Bestseller No. 1
​Our favorite inexpensive fly rods over the years, handcrafted in the U.S.A., these fly rods are without equal in value and performance.
The St Croix fly rod is far better in both accuracy and feel. The improved Imperial fly rod offers elevated performance at an affordable price.
What I Like About It
Let's start the St Croix imperial fly rod review with its overall look. The fly rod is designed with an attractive burgundy red with dark red wraps. Apart from these, the cork handle is wrapped with a standard Western-style grip. With a darker brown uplocking seat, the finishing has the complimentary wood spacer (burgundy).
Features include a lightweight tip that helps to reduce angler fatigue if they have to hold the rod high for long periods. It is made from SCIV graphite in the lower sections.
The feature that makes a big difference is the Dynamic blend of high-modulus graphite. Sea Guide guides, along with black PVD coating give extra hardness as well as increased smoothness.
Keep in mind
It's great stuff for the beginner but honestly not recommended for a pro angler.
Pros
Slim-profile ferrules.
Premium-grade handle.
Lightweight tip.
Cons
Not suitable for experienced anglers
5. G Loomis Nrx Fly Rod
Bestseller No. 1
With the G Loomis NRX PRO saltwater rods you'll experience a level of intensity that you'll feel everything that can happen to your fly and you will be ready when that giant of a lifetime makes his damn move.
They have an amazing strength-to-weight ratio and literally can handle everything from giant bonefish to tuna. Its single-piece design offers impressive stiffness and strength.
What I Like About It
The thing that makes this original Pro-1 Saltwater rod so dynamic is the weight reduction achieved by a one-piece blank, and along with the powerful rod is the weight of the superb RECOIL guide system.
Using that same design pattern with NRX, also a little more power, this G.Loomis has created the ultimate performance in a series of fly rods, especially for saltwater.
Most importantly, G.Loomis used impressive "fiber blend technology" to design a blank that has a cool combination of power and strength.
These fly rods were noticeably lighter than the other multi-piece versions. The wind is not a concern given the design of the fast taper that made incredibly tight loops accurate and long casts, even in extreme wind.
It's sneakily powerful, so you have to be really skillful to run this fly rod.
Pros
Nickel-titanium guide system. 
Lightweight.
Tracking stability.
Cons
Frequently Asked Questions
Are Fenwick Fly Rods Good?
Yes, its lightweight quality is stunning. But it's a bit pricey.
What is the best rod and reel for saltwater fishing?
It's undoubtedly the rod and reel king – PENN Battle II Combo. However, the main reason for choosing this rod and reel among thousands of brands is just the quality.
Do longer fly rods cast further?
Yes, the longer the rod the more distance it can cover. However, in some cases, you may find it a bit heavier in weight than the others.
Is a longer rod better than a short one?
It varies from person to person according to their body structure and working capability. Short rods are usually lightweight and easy to handle for anyone. But for longer rods, it needs some muscles.
What is the difference between saltwater, freshwater, and fly rods?
The main difference between the saltwater and freshwater fly rods is their fittings. Saltwater equipment is made from corrosion-resistant materials which are often more expensive. Both are comparatively similar in purpose and structure. 
​​Wrapping Up and Decision Time
As you can see, fly fishing is quite different than fishing with a typical spinning rod. In fly fishing, the angler normally uses a heavy line to cast a light fly.
With so many great fly rod options from which to choose, it's very difficult to narrow it down to pick just a few items. However, when it comes to fly rods for saltwater, we have to say that we just love the features and benefits of the Fenwick AETOS Fly Rods, especially when it comes to proven versatility.
As far as performance is concerned, we do love the overall appearance of the TFO Lefty Kreh Professional Series but if you want something reasonable, you have to go with Fenwick HMG Fly Rods.
Enjoy your fishing!
Last update on 2022-10-02 / Affiliate links / Images from Amazon Product Advertising API