KastKing is one of the newer brands in the fishing industry that has seen exploding levels of popularity in recent years. Their products are not overpriced and anglers are taking notice of how functional and reliable these lesser known rods and reels are. Most of the reels produced by KastKing are designed for amateur anglers who are looking for a bargain instead of a high-priced premium product. 
The KastKing Kodiak Reel is one that's been turning heads this season as a newer moderately-priced spinning reel that is capable of out-performing some of the more prominent brands' products in some areas. This particular reel is one that has anglers abandoning long-held brand loyalties and opting for the more affordable and impressive Kodiak. 
In this article, I will take a closer look at the motives KastKing had in making the Kodiak Spinning Reel, as well as some of its best features and performance capabilities when it comes to fishing in different environments. 
Quantitative Scoring
Performance – 4/5 ⭐⭐⭐⭐
Durability – 5/5 ⭐⭐⭐⭐⭐
Value for Money – 5/5 ⭐⭐⭐⭐⭐
Overall – 5/5 ⭐⭐⭐⭐⭐
KastKing Kodiak Reel Overview 
When it comes to finding a good quality spinning reel that's capable of being used for a wide variety of fish species in both freshwater and saltwater fishing scenarios, you're likely going to be spending upwards of $100 in many cases. However, there are a few products out there that are slightly below that mark that deliver the performance and reliable toughness serious anglers demand out of their gear and tackle. We believe the KastKing Kodiak Reel is a reel that fits that description and deserves a closer look from anyone looking for a solid all-purpose workhouse of a fishing reel. 
This spinning reel is one that's made by a company that's based in the United States, but it is produced in Hong Kong. The overall quality of the mechanics and the precision gearing system are something that should be noted as there are numerous companies that make reels of similar price that are not on the same level as KastKing's higher-end products in terms of quality and performance. 
The KastKing Kodiak Reel is a spinning reel that can function as a bass fishing setup in freshwater lakes and rivers, as well as one that will allow you to throw topwater plugs and catch trophy bull reds in the saltwater flats and inlets around coastal areas. KastKing produces the Kodiak spinning reel in four different sizes that include a small 2000 series, as well as a 3000, 4000, and 5000 size reel. 
Each of these four different reels are virtually identical in everything from gear ratio to max drag and other aspects with the only major difference being the fact that each one is gradually larger in size and capable of holding more fishing line on the spool. The reel offers a very smooth casting and retrieval action that rivals some of the more prominent spinning reels on the market today.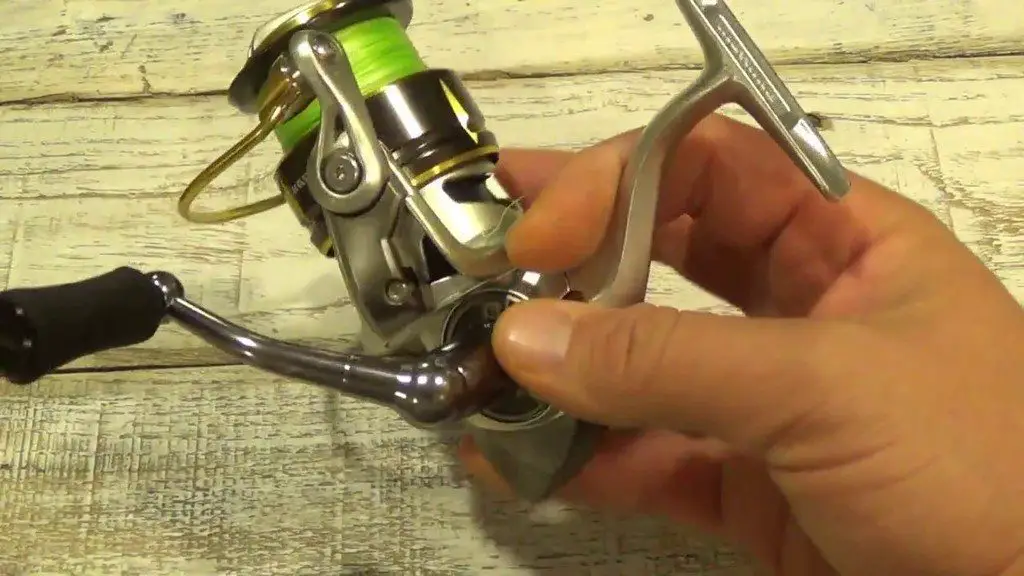 Construction 
The overall look of the KastKing Kodiak Reel is one of elegance and performance with a nice silver and platinum-colored finish that includes gold trim, as well as a gold-colored bail wire. This reel is made for toughness, but it's also designed to give anglers a lightweight and ergonomic feel that doesn't feel overly heavy in the same way many saltwater spinning reels do. The body is made out of a no-flex solid aluminum alloy material that's plenty strong enough to hold up to the extreme pressure you experience when fishing for larger saltwater species of fish. 
The body also offers a specialized finish that helps it withstand the common weathering and degradation that occurs with reels that are used regularly for saltwater angling. The reel was given the name "Kodiak" in reference to the massive and tough Kodiak bears that roam the upper reaches of Alaska and feed mostly on the salmon that populate the rivers in the wide expansive wilderness of the north. 
One of the first and most important concerns saltwater anglers have when it comes to a spinning rod is whether or not it will be durable enough to withstand the rigors of catching larger, hard-pulling saltwater fish species. The KastKing Kodiak Reel certainly meets these expectations enough to allow anglers to confidently target the largest coastal fish in different regions across the world. 
Carbon Fiber Drag System
Another major concern among saltwater and freshwater anglers alike is the reel's drag system. Some reels are built to withstand the pressure you feel from a heavier fish, but the drag simply doesn't measure up enough to properly land most larger species. That's not a problem with the KastKing Kodiak Reel since it's designed with a max drag of a whopping 39.5 pounds in the 4000 and 5000 size reels, as well as a 33 pound max drag in the smaller two reels that are 2000 and 3000 size. 
Like the giant Kodiak bear, the KastKing Kodiak Reel is both tough and incredibly strong in terms of its drag. It's more of a heavy reel in terms of physical limitations, but the reel feels very much like a lightweight medium-strength option that you might typically expect from a freshwater spinning setup. 
The KastKing Kodiak Reel's intricate drag system features 6 different drag washers that include two stainless steel drag washers, a key washer, as well as two carbon matrix washers that help lock the reel in place and prevent it from giving away too much line when you're in the middle of those intense fights with larger fish. It also features a double-main shaft bearing and other quality-made parts that work together to form the overall drag system that's the true centerpiece of the KastKing Kodiak Reel. 
Rotor and Spool Design 
It's a true challenge for manufacturers to produce a well-made spinning reel that's strong enough to handle the larger-sized fish you commonly encounter when saltwater fishing, but to also engineer the reel so that it isn't overly heavy and cumbersome to cast and retrieve. The KastKing Kodiak Reel offers a more lightweight makeup in terms of its interior parts as the rotor is crafted out of high-quality lightweight aluminum. 
This rotor system helps to seal the reel's internal parts and prevent saltwater and sand from finding its way inside and ruining the inner workings. The spool is also made of this same material and is engineered with a CNC computer-balanced design that helps to collect the line onto the spool evenly and avoid tangles and twists. 
Gear Ratio and other Features 
Each of the 4 different sizes of the KastKing Kodiak Reel are made with a 5.2:1 gear ratio. This isn't necessarily the fastest ratio among saltwater spinning reels, but it does provide plenty of cranking power to help you maintain control over your catch. The KastKing Kodiak Reel draws its smooth casting and retrieval from the fact that it's made with a 10+1 stainless steel ball bearing system that greatly eliminates much of the friction that's caused from the reel spinning and its gears moving together. 
This higher number of ball bearings normally requires manufacturers to build the reel with a heavier frame, but KastKing managed to get away with a much lighter body by using a heavier main shaft. This main shaft helps to bear most of the weight from these 10 ball bearings along with the drive gear. 
The overall weight of each of these reel models ranges from 10 ounces in the smaller 2000 model up to just 12.3 in the 5000 size reel. This is much lighter than the majority of other saltwater spinning reels that are equipped with such a high max drag capability. The handles on the two largest versions of the KastKing Kodiak Reel are both equipped with a bigger, rounded EVA handle that's more conducive to giving anglers a better hold when fighting larger species of fish, whether in freshwater or saltwater. 
Pros
The reel packs a huge amount of features and performance with a very low price tag. I think it is one of the best value for money options I have seen in recent times.
Very durable reel that is built for hard work.
Comfortable, large, rounded EVA handle for battling large fish species.
Cons
The gear ratio is on the low side so you will need to put in a few more revolutions than you might prefer but this is offset by a huge max drag of almost 40 lb.
For a reel with this kind of drag then I would prefer a larger line capacity – there is a slight mismatch between these two specifications. If I am fighting a fish large enough to require this amount of drag then it could easily strip a lot of line. This reel is better suited for just brute strength dragging a fish into the boat.
Specifications
| Model | Kodiak 3000 |
| --- | --- |
| Bearings | 10+1 |
| Gear Ratio | 5.2:1 |
| Line Capacity | 200 yds of 20lb braid |
| Drag | 39.5 lb |
| Weight | 10.37 oz |
Conclusion 
The reel is quite well-made, but there are a few durability concerns on some of the innermost parts that are made with the KastKing brand's Saltwater Tough material instead of stainless steel. This is obviously intended to help decrease the overall weight of the KastKing Kodiak Reel and time will tell whether this material holds out as well. 
Overall, the performance and features you get from the KastKing Kodiak Reel are more than adequate when you factor in the price. Compared to other reels in the same class, the KastKing Kodiak Reel is certainly one that delivers in terms of toughness and lightweight performance. 
Last update on 2022-05-20 / Affiliate links / Images from Amazon Product Advertising API