Getting a high-quality spinning reel can be a challenge for a beginner angler. Comparing complicated specifications, marketing hype, and a constrained budget is difficult.
The Pflueger Supreme XT spinning reel is an option that you should consider. It is extremely lightweight and at the same time has high-end ball bearings and a smooth retrieve.
It is very durable and performs well when fighting large fish as well as casts smoothly and far. Although the Pflueger Supreme XT Spinning Reel does not contain high caliber mechanisms, it is well crafted and does the simple things well. Casting is very smooth due to the perfectly aligned line lay.
This review is based on my own personal experiences and judgments. There are extremely few reels that I have given a 5/5 score, but the Supreme XT is that ideal combination of an affordable price, great value for money, and solid durability and performance.
This reel has made our ranking as one of the best bass spinning reels.
Quantitative Score
Performance – 5/5 ⭐⭐⭐⭐⭐
Durability – 5/5 ⭐⭐⭐⭐⭐
Value for Money – 4/5 ⭐⭐⭐⭐
Overall – 5/5 ⭐⭐⭐⭐⭐
Read more about how our scoring system works.
Pflueger Supreme XT Reel Overview
10 Bearing System – Corrosion-resistant stainless steel ball bearings
Magnesium Body and Rotor – Feather light design
Braid Ready Spool – Allows braid to be tied directly to spool without mono backing
Body and Parts
This is one of the lightest reels available but still is highly engineered.
The materials used in the cover of the reel contribute to its lightweight. Basically, it is the coating of a reel that makes the difference to its weight as most internal materials are almost the same weight. This reel has manganese as the outer cover. The handle of the Pflueger Supreme XT fishing reel is also made of carbon, which decreases the weight even more.
The 3000 size model has a weight of only 8.0 ounces compared to 12.3 ounces of a similarly sized Penn Battle II reel. This can result in a significant reduction in muscle fatigue, especially if you are spending the entire day casting.
The part that surprised me is that it hasn't lost any durability and increase in cost as a result of these material upgrades.
Maximum Drag
This reel doesn't have a high maximum drag, which I believe is its one true disadvantage. The 3000 size model has a max drag of only 12 lbs, which should be at least 15 lbs for an alternate option.
You will need to take this into consideration when making your buying decision. I think this is less an issue of how low the drag is, and more a decision about which sized reel you want. You may want to select one size higher up to get the high drag – but due to the lightweight nature, this isn't a huge issue.
Smoothing Effect with Outstanding Gearing Function
While talking about gears, the Pflueger Supreme XT ultra-light reel does not have a gear that has been designed with the latest technology. Still, the alignment of the line-lay that has been configured with a computerized alignment method is so good that you will experience a smooth retrieve.
Having ten bearings inbuilt makes the reel capable of smooth cranking.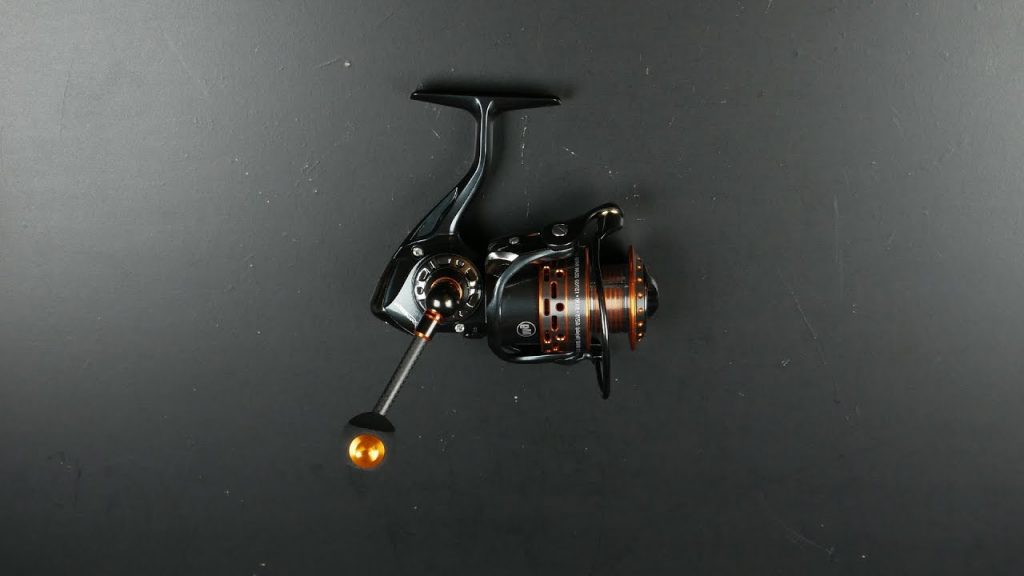 Pros
The reel is extremely lightweight. This can have a significant impact on muscle fatigue. It does not have a similar drop in durability. Manganese, which has been applied to the body and the surface, reduces the surface weight to a great extent.
The ten bearings are made of stainless steel, covered well and lubricated to enhance the smooth effect during cranking and casting.
Cons
The Pflueger Supreme XT ultra-light fishing reel is good overall, but because the weight is extremely low, casting can face balancing issues during windy conditions. There is no wind-knot with the device.
The max drag is very low compared to other reels of the same size – you may want to select one size up.
The gearing system is not designed with the latest technologies.
It isn't suitable for saltwater.
Comparison Specifications
Let's have a look at the specifications to compare the data between similarly ranked spinning reels. This data is based on a 3000 sized reel model.
You will notice that the weight of the Supreme is one of only a few spinning reels that I have given a 5/5 score to. Pflueger are a great manufacturer of fishing equipment. It has a higher drag and more line capacity than its cousin in the Pflueger President.
Its one disadvantage is that it isn't suitable for saltwater, so make sure you know exactly where you will be fishing before making this choice.
| | | | | | | | | | |
| --- | --- | --- | --- | --- | --- | --- | --- | --- | --- |
| Spinning Reel | Score | Ball Bearings | Suitable for Saltwater | Retrieve Rate | Gear Ratio | Max Drag | Weight | Mono Capacity (6lb) | Price Range |
| Pflueger President | 5/5 | 9+1 | No | 31 inches | 6.2:1 | 10 lb | 7.6 oz | 145 yards | $$ |
| Penn Battle II | 5/5 | 5+1 | Yes | 35 inches | 6.2:1 | 15 lb | 12.3 oz | 210 yards | $$ |
| Pflueger Supreme XT | 5/5 | 10 | No | 33 inches | 6.2:1 | 12 lb | 8.0 oz | 230 yards | $$ |
What's the difference between the Supreme and the Supreme XT?
The Pflueger Supreme has 9 ball bearings while the XT has 10. This gives the XT a smoother retrieve. The XT also has a lower weight without any change in retrieve rate, gear ratio, or max drag.
Conclusion
Pflueger Supreme XT Spinning Reel is a reel that is well-engineered to give good performance for experts as well as beginners. It is the ultimate ultra-light device that will give you the best experience during fishing with its smooth dragging force and accurate casting.
I have given it a top 5/5 score due to its lightweight design that hasn't resulted in a reduction in durability or an increase in price. If you are looking for a lightweight freshwater spinning reel, then I certainly recommend the Pflueger Supreme XT.