The best saltwater fishing tackle includes a slow action, heavy trolling rod, a 8000-sized saltwater overhead reel, 60-pound braid fishing line, deep drop tackle, trolling lures, and a fishing gaff.
Saltwater fishing is an entirely different challenge when compared to freshwater fishing. Instead of fishing a small, limited body of water, you're out on the vast ocean—or its shoreline—and there's no telling what you might end up with on the end of your line. 
If you're new to saltwater fishing, we've put together this handy guide to answer the question "what tackle do I need for saltwater fishing?" 
Saltwater Fishing Rod
Most anglers are aware that, when fishing in the ocean, they are likely to catch one of the monstrous fish species that roam the deep waters, even if they are fishing from a pier or along the beach. You must have a saltwater fishing rod that will adequately match up to the species of fish you're hoping to catch. 
In some cases, you can get by with using a lightweight rod if you're fishing for small species around the coast. However, if you're going to do much offshore fishing, it's advisable to have a heavy rod that will withstand the immense pressure that comes with fighting some of the game fish species you're likely to come across. 
My personal preference when bottom fishing is to use a medium heavy or heavy rod as it allows me to handle just about anything that happens to bite, including sharks. You should seek to have a rod that's well-suited to the fishing technique you're planning to use. Jigging rods are now in popular demand as more rod manufacturers are producing models that are specifically designed to get the best action out of the jig. 
Remember that you should expect price to reflect quality when it comes to fishing tackle. Going with a cheap rod might allow you to save a few bucks, but it could come at the expense of breaking that rod later on when you need it most. 
Saltwater Reel 
If you want to get the most out of your fishing reel in terms of performance and longevity, you'll need to have a reel that's specially designed to deal with the rigors of saltwater fishing. Purchasing a reel made with corrosion-resistant parts will allow you to use this important piece of fishing tackle without being concerned that the saltwater's corrosive properties might ruin your reel. 
It's also crucial to note that you'll need to have a reel that's well-suited to the type of fishing you're going to be doing. If your plans are to venture far offshore and fish in deep waters or troll, you'll need a round casting (conventional) reel in order to best handle the large amounts of heavy line that's needed for such a venture. If you're just going to be fishing around inlets and flats for smaller fish species, you should look into using a more lightweight spinning reel.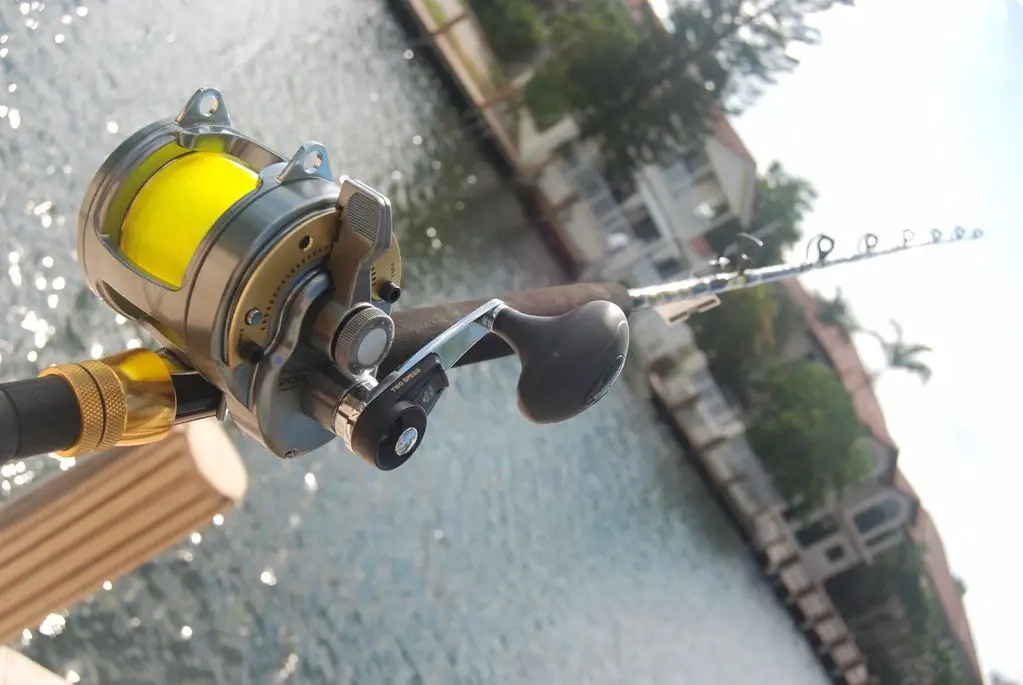 Sinkers 
There are a wide variety of different kinds of sinkers that one might use for saltwater fishing. Since you'll be fishing with larger baits, hooks, and other pieces of integral tackle and gear, it's essential that you have the right sinker for the job, as well as the right weight. If you're surf fishing and you plan to cast your line into the crashing waves to catch redfish, pompano, or one of the other species that thrive in the chaotic waters, you will need sinkers that bury down into the sand and keep your bait in place. 
Many anglers use a pyramid sinker for a variety of purposes as it is one of the most efficient types of sinkers in such conditions. A sputnik or spider sinker also works very well when fishing in the surf around strong currents. If your aim is to be fishing around offshore reefs that are in deep waters, you'll need to stock up on drop shot sinkers, or perhaps a disc sinker. Make sure to have ample numbers of the right kinds of sinkers as breaking your line and losing them is a very real possibility when saltwater fishing. 
Heavy Line/Leader Line
Fishing for the monsters of the deep is a much more serious endeavor than most people realize. You'll need to have a fishing line and/or leader line that's adequately heavy and strong enough to handle massive fish. In many cases, novice saltwater anglers learn the hard way that they use a fishing line that's too weak for the job. If you're bottom fishing, make sure to use at least 60-pound test monofilament line as there are many types of fish that could easily break anything less. 
If you're fishing for extremely large species or those that are equipped with sharp teeth, you may want to use a stainless steel leader line. This will ensure that the fish's teeth won't slice through your line while also preventing it from stretching unnecessarily. 
You should also consider the fishing line color depending on your fishing depth. As you go deeper the color of the line becomes less visible and can make the line itself more visible. In my experience, the best color fishing line for saltwater fishing is green or blue.
Pliers 
One of the most overlooked pieces of saltwater fishing tackle or equipment is a good pair of fishing pliers. The fish you're going to be catching in saltwater environments, whether near to shore or several miles away from the coast, will be ferocious fish that are equipped with extremely sharp and dangerous teeth. It is ill-advised to try to grab a saltwater fish's mouth in order to remove a hook, or to simply pose with your catch for a quick photo. 
Having a good pair of pliers will ensure that your hands are not seriously damaged and that you can adequately remove the hook in a reasonable amount of time. Make sure to get a pair of pliers that are made of corrosion-resistant material as certain metals can seriously degrade under regular saltwater exposure. 
These pliers will either be used to hold the fish or remove the hook. Some saltwater fishing plier sets come with a fish holder, a hook removal tool, and a holster. I like to have a pair of pliers that are attached with a cord, lanyard or pouch of some kind that allows me to quickly and easily locate them and dispatch the hook from the fish and return it to the water.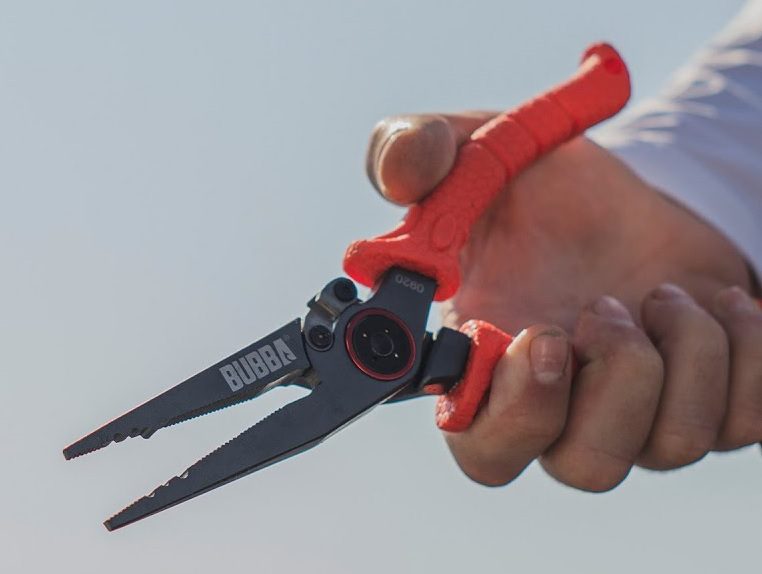 Gaff or Net 
As we've already mentioned, saltwater fishing involves going after some of the world's largest fish and you often won't be able to hoist your catch up into the boat without the right tools. You will need to have a gaff or net onboard your boat to help secure your catch and bring it into the boat or remove the hook and release it. A gaff is considerably useful if you're fishing for dangerous fish species that might pose a risk of biting you or potentially breaking one of your limbs by thrashing around. 
If you're going to be fishing from a pier, you'll need a gaff hook that's attached to a long rope. When using any type of gaff, be sure that the hooks are securely embedded into the fish. Many anglers have lost trophy-sized fish due to someone handing a gaff in a careless manner.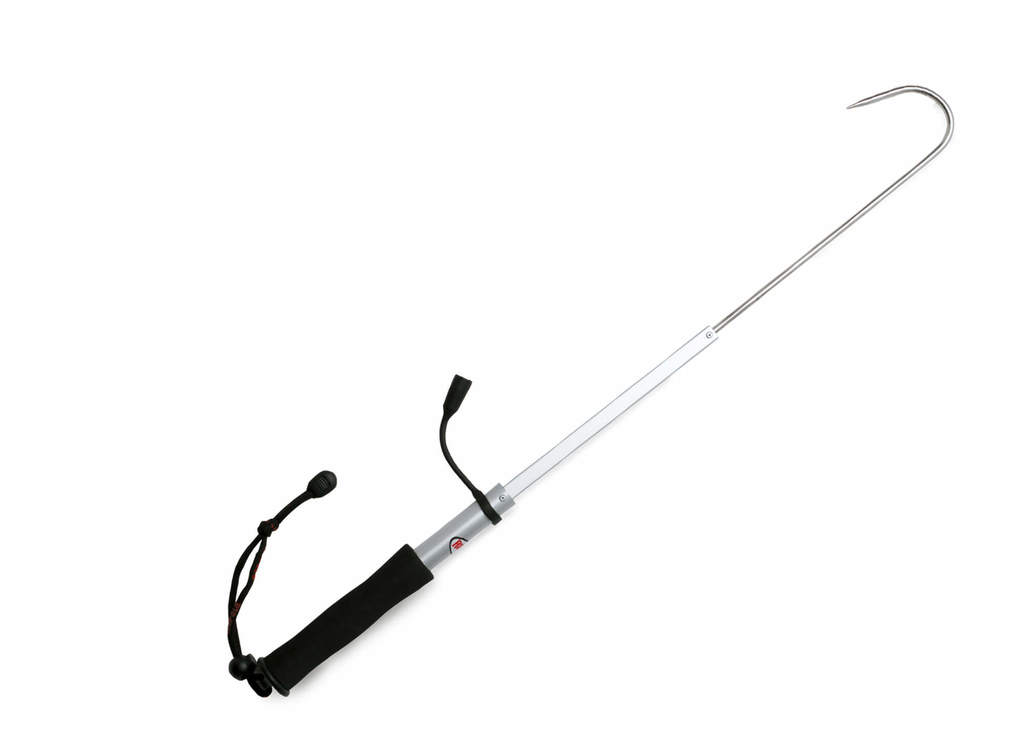 Other Items 
I always ensure a fully-stocked first-aid kit on board any boat I'll be taking on the water. You never know what danger might arise and being ill-prepared for the worst could result in devastating consequences. It's also very important to have a working electronic communication device such as a VHF radio that's equipped with GPS. 
Lastly, pack rain gear and plenty of protective clothing to shield you from the sun's harmful UV rays. Long-term exposure to the sun might be the last of most avid anglers' concerns, but the effects over the course of many years can add up and result in deadly skin cancers. 
Conclusion 
These essential saltwater fishing items are only the tip of the iceberg regarding the whole assortment of gear and tackle you truly need for saltwater fishing. The items we've mentioned are only the basis for what you need and you should consider getting the most important pieces of tackle first before adding to your fishing arsenal later. If you have these tackle items in your boat, you'll be able to enjoy all that the ocean has to offer when it comes to saltwater fishing.