Delving into the world of spinning reels, we will compare two renowned models: Penn Spinfisher VI and Daiwa BG Reel. This comparison aims to highlight their respective features, durability, and performance, helping you decide which reel best suits your fishing needs.
The Penn Spinfisher VI is a versatile saltwater fishing reel with specialist models, while the Daiwa BG is a value-for-money and durable spinning reel with a long life.
Saltwater Ready

IPX5 Waterproof Seal

HT-100 Drag Washers

Stainless Steel Ball Bearings

Full Metal Body
Saltwater Ready

Braid Ready - No Mono Backing Required

Machined Aluminum Housing

Infinite Anti-Reverse System
Specification Comparison
To try and get an accurate comparison, I've picked the Penn Spinfisher VI 3500 sized-model, and the Daiwa BG 3000.
| | | |
| --- | --- | --- |
| Reel Comparison | | |
| | | |
| | | |
| | | |
| Max Drag | 15 lb | 15 lb |
| Mono Line Capacity | 220 yards of 10 lb | 200 yards of 10 lb |
| Braid Line Capacity | 310 yards of 10 lb | 240 yards of 20 lb |
Gearing Comparison
The Penn Spinfisher VI utilizes CNC Gear Technology, providing precision and durability. This enhances gear alignment and offers long term sustainability wih brass pinion gears.
The Daiwa BG features a Digigear system, ensuring smooth operation and power. Digigear offers optimal gear efficiency through oversized digitally designed gears. The BG's system promises superior torque.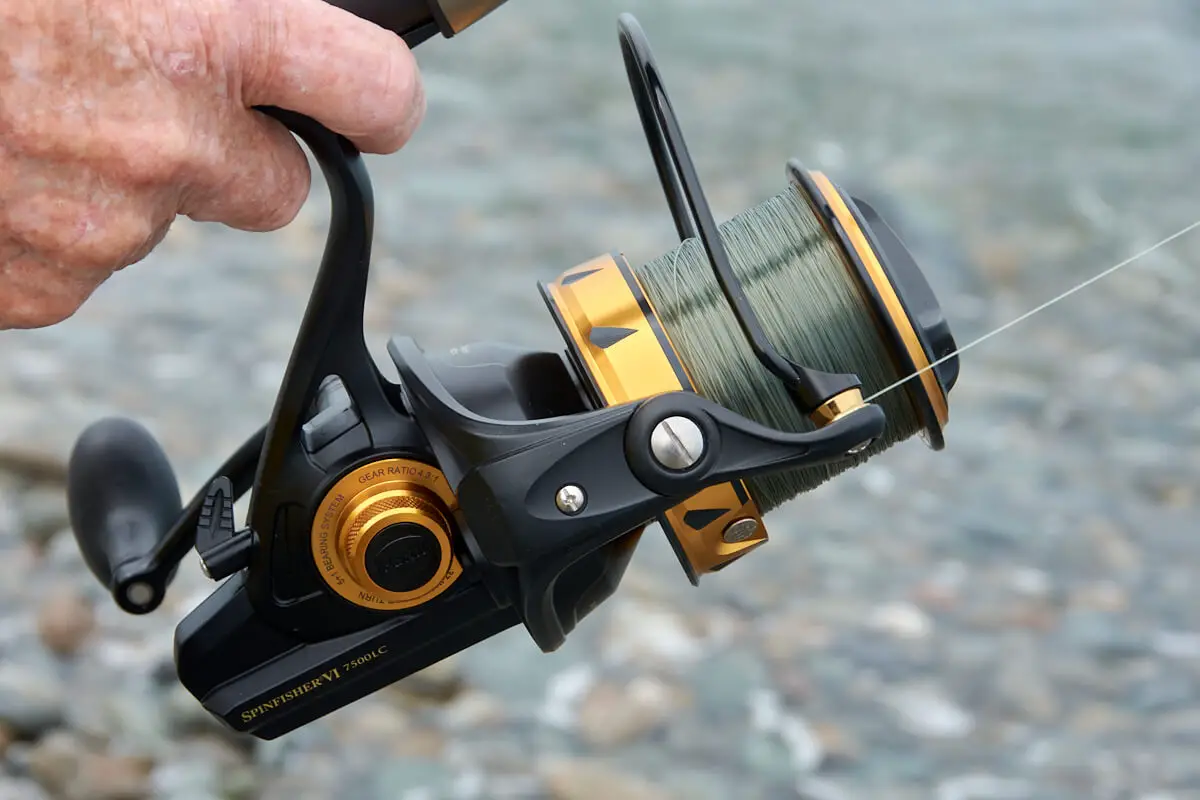 Drag System Comparison
The Penn Spinfisher VI employs HT-100 drag washers; the Daiwa BG uses an Automatic Tournament Drag system.
The Spinfisher's HT-100 provides a smooth drag, even under heavy loads. On the other hand, the BG's Automatic Tournament Drag offers precision adjustments for different fishing conditions.
The HT-100 system is known for its durability, while the Automatic Tournament Drag is recognized for its sensitivity and responsiveness.
The Spinfisher's drag system is designed to handle prolonged fights, while the BG's drag is ideal for quick, precise control.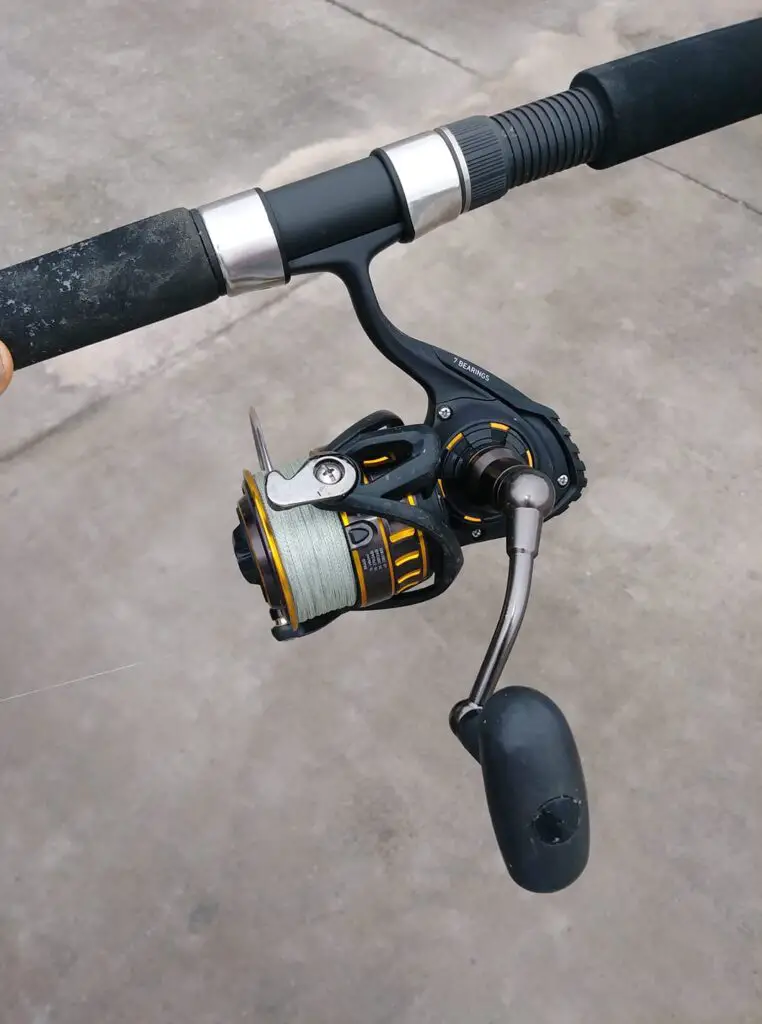 Body Construction and Materials
The Penn Spinfisher VI boasts a Full Metal Body, making it robust and durable. It offers strength and weight, withstanding harsh saltwater conditions.
The Daiwa BG, on the other hand, features an Anodized Machined Aluminum Housing. This construction promotes lightweight maneuverability and resilience against corrosion. The Daiwa's body is also precision machined for smooth, friction-free operation.
The Spinfisher VI's metal body ensures solidity, while the Daiwa BG's aluminum housing guarantees ease and efficiency.
Value for Money
The Penn Spinfisher VI offers great value for a higher cost. Its durability and performance justify its price point.
In contrast, the Daiwa BG is a more affordable option. Despite its lower cost, it also delivers commendable performance.
Both reels provide value for money, yet the decision depends on the buyer's budget and specific fishing needs.
Best Suited For
The Penn Spinfisher VI is perfect for saltwater fishing. It's designed for specialists who require versatility. If you need specialist models, opt for Penn Spinfisher VI.
Use the Daiwa BG for long-lasting performance. It's durable, economical and known for longevity. For an affordable reel with an extended lifespan, the Daiwa BG is a top choice.
In conclusion, the Spinfisher VI excels in saltwater conditions and specificity, while the Daiwa BG scores high on durability and cost efficiency.
Verdict
The Penn Spinfisher VI got an 8.5 score, justifying its high cost with impressive durability and performance.
On the other hand, the Daiwa BG scored 8.8, providing commendable performance at a lower price.
Both offer good value, but the choice depends on budget and fishing requirements.