The KastKing Kapstan Elite is built for saltwater angler. It has a great combination of high line capacity, powerful drag, premium materials, and comes with an affordable price tag.
I picked up my new 5000-sized model and paired it with my 10-ft Kong rod, and took it surf fishing to put it to the test. Let me share what I discovered.
Overview
The Kapstan Elite is KastKing's specialist saltwater spinning reel. It comes in 5 sized models from 3000 to 8000, and has a powerful drag, high line capacity, and premium materials.
If you want to see the Kapstan Elite High Speed reel in action, have a watch of this video I put together:
The largest model has 55 pounds of drag thanks to an ultra-smooth triple-disc carbon fiber drag system.
The pinion gear is made from HRB 90 high-strength aerospace alloy with manganese brass.
These heavy-duty gears are 20% more durable than Aluminum and 95% more durable than zinc alloys.

KastKing
Everything about this reel screams quality and performance. I still do not understand how KastKing continues to produce such high quality at an affordable price tag. Every time I try a different KastKing product (and I have tried around 5 now) I am impressed with what they can deliver.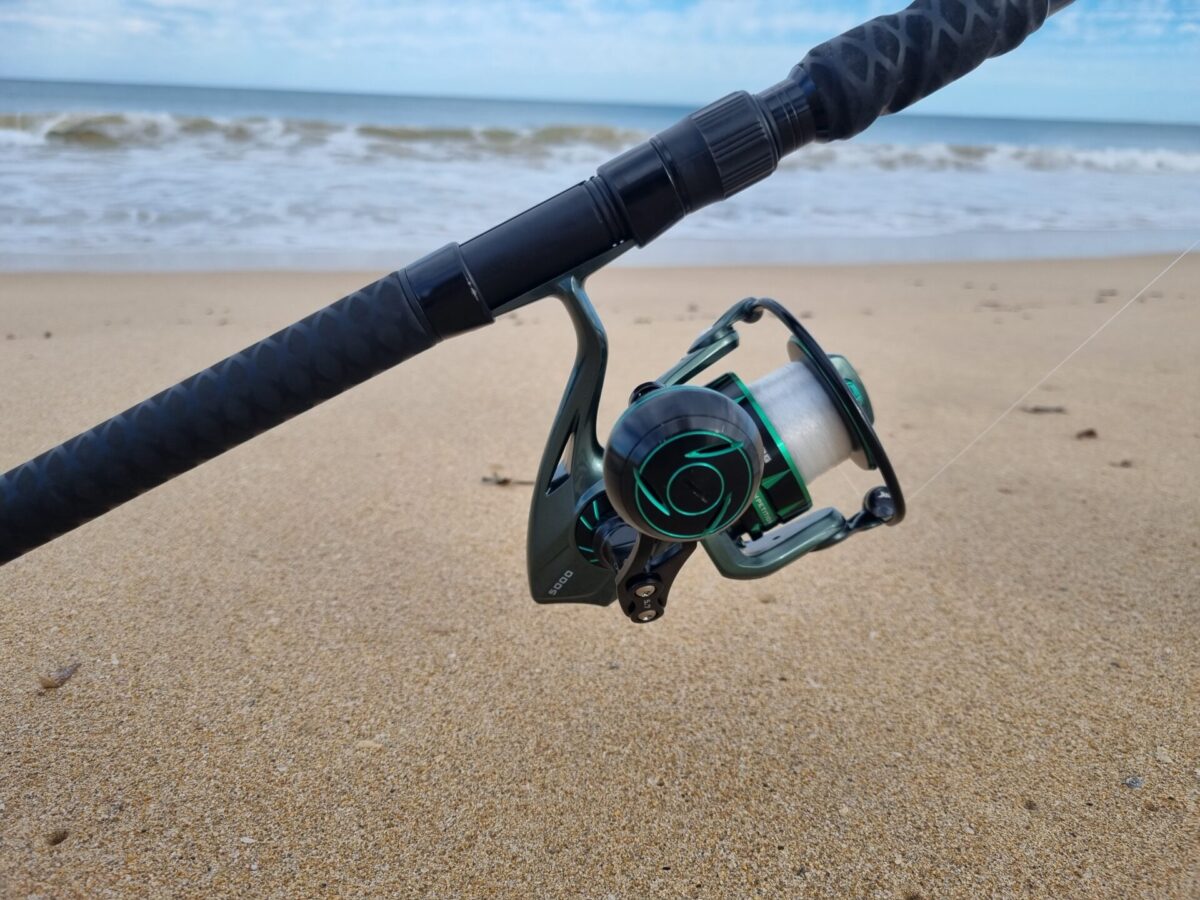 Field Testing Results
I paired my 5000 Kapstan Elite with a 10-ft KastKing Kong rod. I spooled it with 10 lb mono, which is pretty light for a reel of this size. The spool was braid ready, which is always nice to note and saves anglers time.
I took them both down to my local surf beach to test out the casting distance, retrieve, powerful, and overall performance.
These are my results.
Power Handle
I love the oversized power handle of the Kapstan Elite. I have been dissapointed in a few modern handle designs that are simply too small for my large hands, such as the Piscifun Carbon Prism.
But the Kapstan's oversized power handle is great for battle larger species when you want to apply more pressure. It is also easy to find when your eyes are focused elsewhere.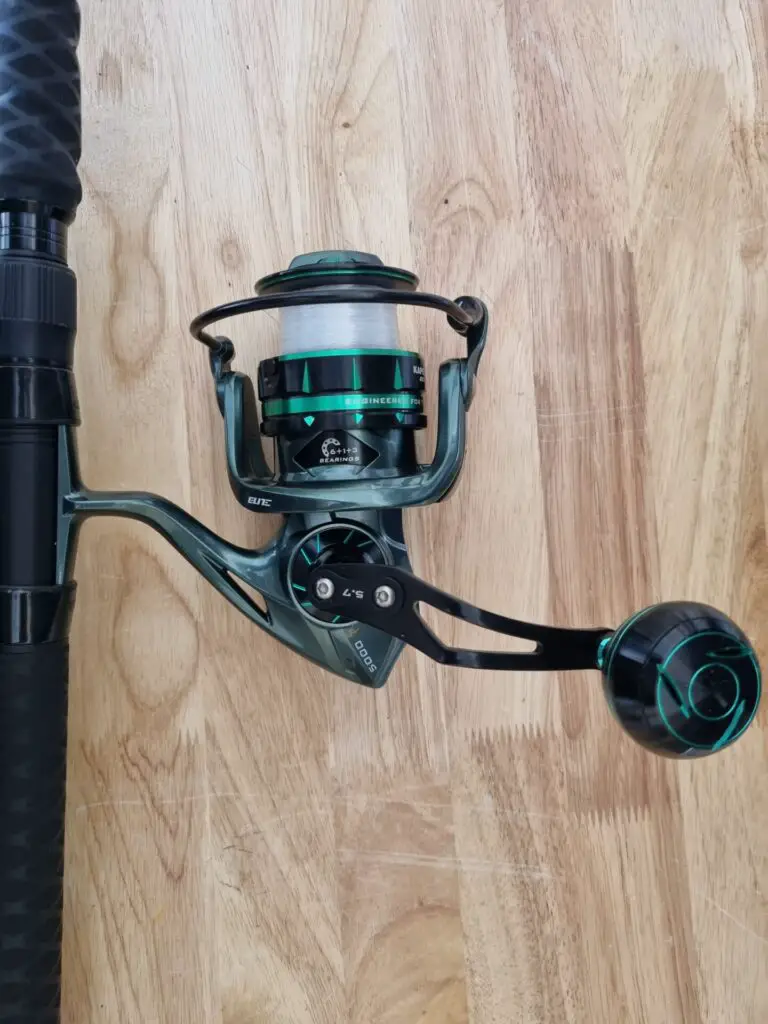 One-Piece Bail
I have personally had a spinning rod's bail fail spectacularly and split into two pieces. This was likely a result of corrosion and lack of care.
The Kapstan Elite has a one-piece bail that can't fail in this way. It is built in a seamless design with a polymer bearing.
This may sound like a relatively minor upgrade, but from someone who has experienced the alternative, I highly recommend it.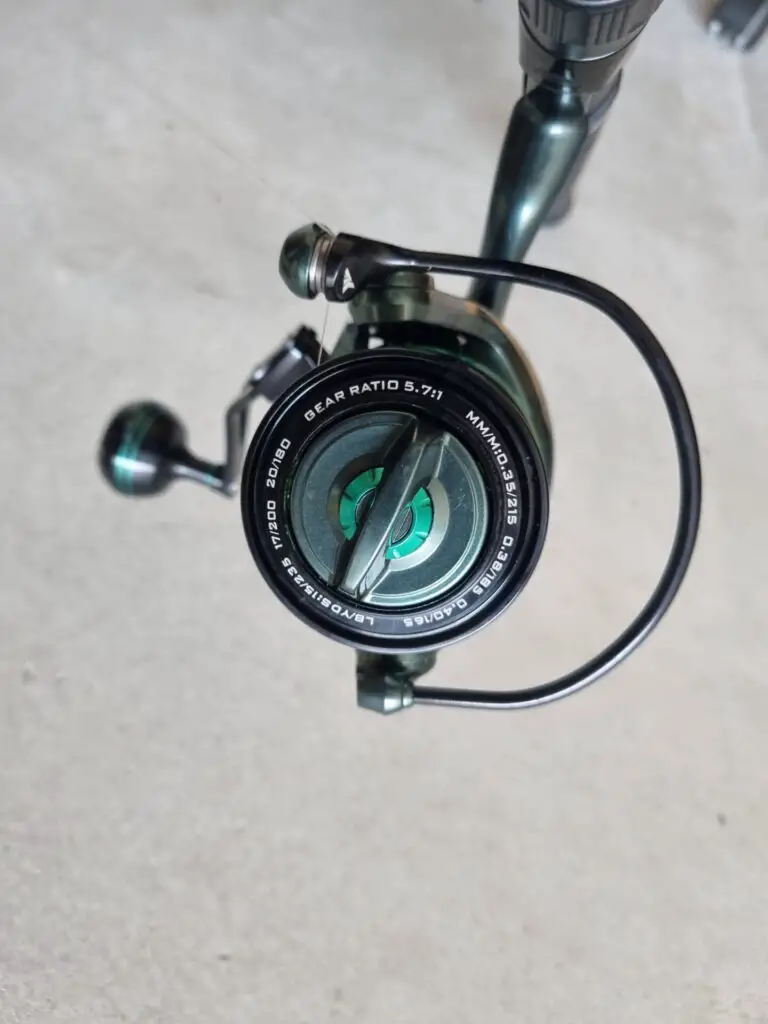 Buttery Smooth Retrieve
When you are switching between a topwater popper and a tuna trolling lure, the ability to retrieve smoothly and easily is essential. Whether you are pulling in an empty hook or fighting a trophy redfish, have a buttery smooth retrieve is the main difference between a cheap and nasty reel, and a premium option.
I was extremely impressed with the Kapstan Elite's retrieve. It was extremely smooth throughout, even after I accidentally dropped it in the sand. It was smooth when I was retrieving a bait wrapped in weed, and with a fish on the end.
This is due to the bearing design. It has 6 double-shielded stainless steel ball bearings and 3 special-designed polymer roller bearings.
I would bet that you could put the Kapstan Elite next to a Shimano reel that costs 3 times as much and struggle to tell the difference – at least in terms of the smoothness of the retrieve.
Features
Let's discuss some of the key features of the Kapstan Elite. It can be easy to get confused with the marketing hype, so let's explore the most important design features and what they mean for the average angler.
IPX6 Waterproofing
When choosing a saltwater reel, having sufficient waterproofing is essential to ensuring long life and durability. I have fishing reels that are over a decade old that perform like they are brand new. I also have reels that struggle to turn or have lost 80% of their max drag.
IPX6 means the reel is protected from high-pressure water from any angle. This means you can drop it in up to 10m of water and the internals are protected.
This is accomplished using 15 EverSeal rubber rings to separate the main gear. It also uses KastKing's labyrinth-style greased sealing grooves to improve water resistance.
What does this mean for the average angler? It means the likelihood of saltwater entering your reel and corroding it is extremely reduced, significantly increasing the life and value-for-money.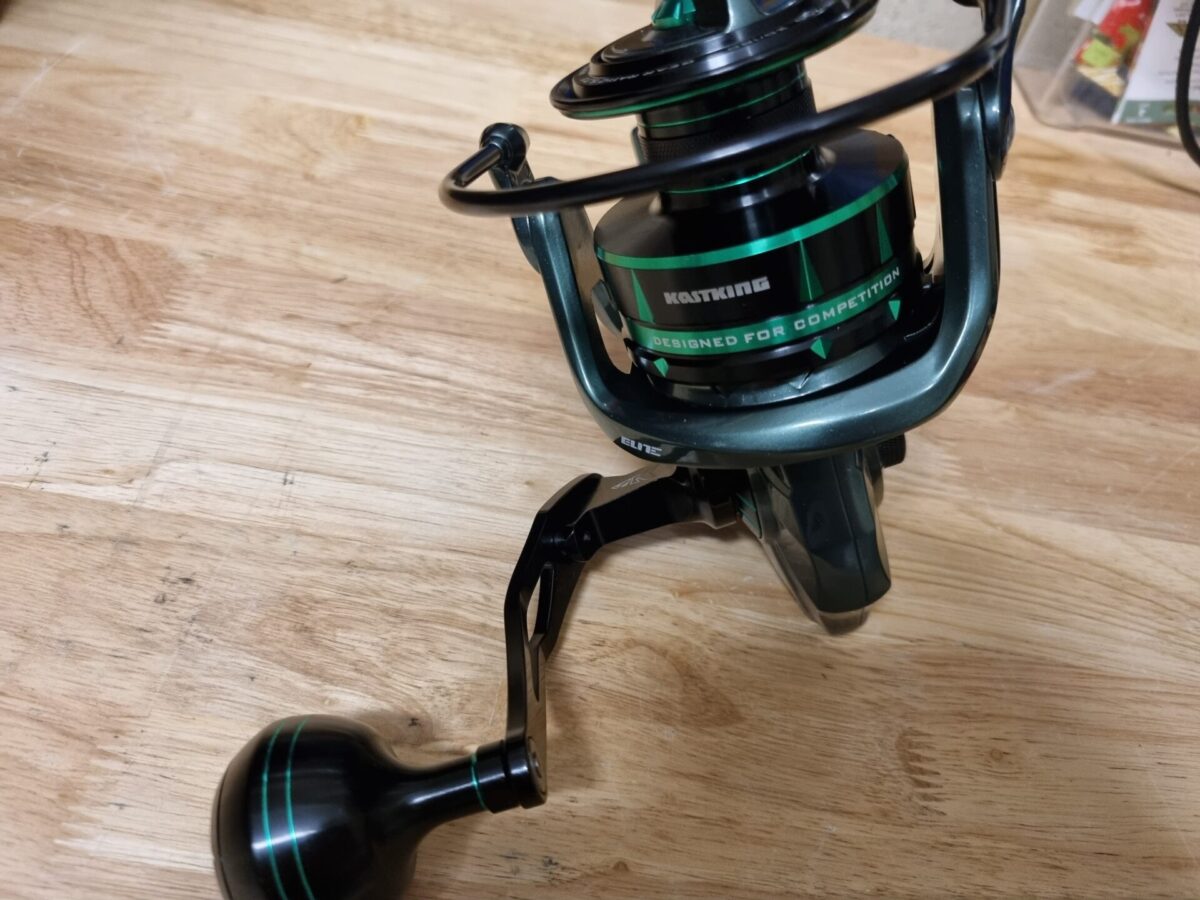 Powerful Drag
In my mind, there is always a balance between drag and equipment sizing. Unless you have fishing line that is even heavier, there is no point having a powerful drag. The last thing you want is to be using 30-pound fishing line and accidentally tighten your drag up to 40 pounds which will inevitably snap the line.
Having a powerful drag means that you need to be deliberate in selecting your tackle.
On the positive side, when you have hooked a marlin with 80-pound line, having 55 pounds of drag is worth its weight in gold.
The Kapstan Elite has a powerful drag, even in the smaller models. The different sizes use various techniques to deliver this power:
3000 and 4000 sizes have an ultra-smooth triple-disc carbon fiber drag system.
5000 and 6000 have a quad-disc carbon fiber drag system.
8000 has a special double drag system, that consists of five front carbon fiber discs and one oversized spool carbon disc.
Just make sure you size your rod and fishing line accordingly.
Automatic Bail
It would be remiss of me to not mention the automatic bail trip. Unfortunately, this is only available in the 3000 and 4000 sized models, so I didn't get to test it out on my reel.
The idea is that you can just bump the handle to flip the bail arm. This is especially helpful if you are fishing with live bait and want to keep the bail arm up to let the bait swim more naturally. However, the downside is that you can accidentally bump the handle and flip the bail arm when you don't want to – such as during a cast.
The manual bail arms in the 5000 to 8000 model is what I tested. It is suited for anglers who are more deliberate and want full control over their equipment.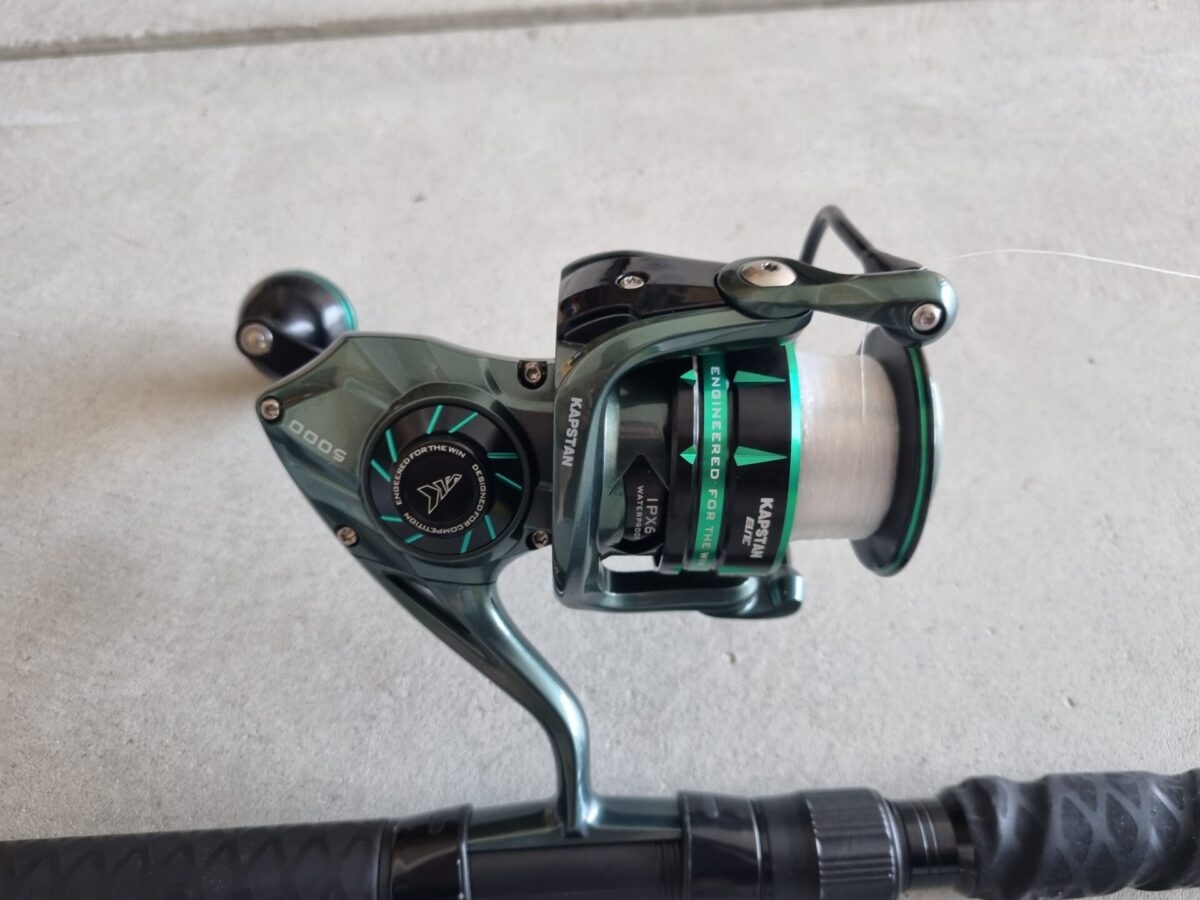 Models Available
It comes in 5 sizes from 3000 to 8000. I picked the 5000, which is a versatile option to handle most saltwater fishing scenarios.
Weight: 14 to 30 oz
Drag: 30 to 55 lb
Gear Ratio: 4.9:1 to 6.2:1
Retrieve Rate: 33 to 41 inches per crank
Pros
Powerful drag up to 55 lb can handle some of the largest saltwater species
High line capacity for battling with fast-moving pelagic species like Tuna or Mackerel
Comfortable power handle
Cons
The larger models are on the heavy side
Not available in high-speed models
Automatic bail trip is only available in the 3000 and 4000 models
Specifications
| Model | Size | Gear Ratio | BB | Max Drag (LBS) | Mono Line Capacity (LBS/YDS) | Braid Line Capacity (LBS/YDS) | Weight (OZ) | IPT |
| --- | --- | --- | --- | --- | --- | --- | --- | --- |
| KRLSPNKPE-HSS30 | 3000 | 6.2:1 | 6+3+1 | 30 | 10/215, 12/145, 15/125 | 15/250, 20/180, 30/130 | 13.93 | 33.51 |
| KRLSPNKPE-HSS40 | 4000 | 6.2:1 | 6+3+1 | 30 | 10/285, 12/190, 15/170 | 15/360, 20/260, 30/185 | 14.29 | 36.43 |
| KRLSPNKPE-HSS50 | 5000 | 5.7:1 | 6+3+1 | 40 | 15/320, 20/245, 25/190 | 30/400, 50/315, 50/270 | 22.93 | 38.85 |
| KRLSPNKPE-HSS60 | 6000 | 5.7:1 | 6+3+1 | 40 | 15/400, 20/305, 25/240 | 30/490, 40/390, 50/335 | 23.28 | 41.52 |
| KRLSPNKPE-HSS80 | 8000 | 4.9:1 | 6+3+1 | 55 | 20/450, 25/355, 30/285 | 50/475, 65/390, 80/345 | 30.86 | 40.30 |
Conclusion
The Kapstan Elite has become my new go-to surf fishing reel. I love the oversized power handle, and the excessive line capacity. The max drag is substantial and will be able to fight any fish I am ever likely to hook. I also think the green and black color scheme is stylish.
If you are looking for a powerful and yet affordable saltwater spinning reel, the Kapstan Elite is my recommendation.