In the world of fishing gear, the Shimano Saragosa SW and the Penn Battle III stand out as top spinning reels. This comparison will provide an in-depth analysis of their features, performance, and overall value.
The Shimano Saragosa SW is a big game fishing reel for extreme conditions, while the Penn Battle III is a robust and durable reel that can handle serious abuse.
IPX8 Waterproof Body

Available Up to 18000 Size

High Retrieve Rate for Fast Pelagic Species Like Tuna

Upgraded Winding Torque
Saltwater Ready

HT-100 Drag Washers

Extremely Durable Material

Wide Range of Sizes Available

High Speed Options for Fast Moving Lures
Specification Comparison
To try and get an accurate comparison, I've picked the Shimano Saragosa SW 5000 sized-model, and the Penn Battle III 3000.
| | | |
| --- | --- | --- |
| Reel Comparison | | |
| | | |
| | | |
| | | |
| Max Drag | 22 lb | 15 lb |
| Mono Line Capacity | 240 yards of 10 lb | 165 yards of 10 lb |
| Braid Line Capacity | 245 yards of 20 lb | 180 yards of 20 lb |
Gearing Comparison
The Shimano Saragosa SW utilizes Hagane Gear, renowned for its durability and strength.
The Penn Battle III, on the other hand, employs Brass Pinion and Main Gears, known for reliability and smooth operation.
The former's system ensures long-lasting performance, thanks to its cold-forged drive gear. The latter's system, however, offers excellent gear meshing due to the precision machined gears.
The Hagane Gear exhibits resistance to wear and tear, providing robustness. The Brass Pinion and Main Gears in Penn Battle III, conversely, are resistant to corrosion.
Therefore, both fishing reels have different strengths in their gearing systems.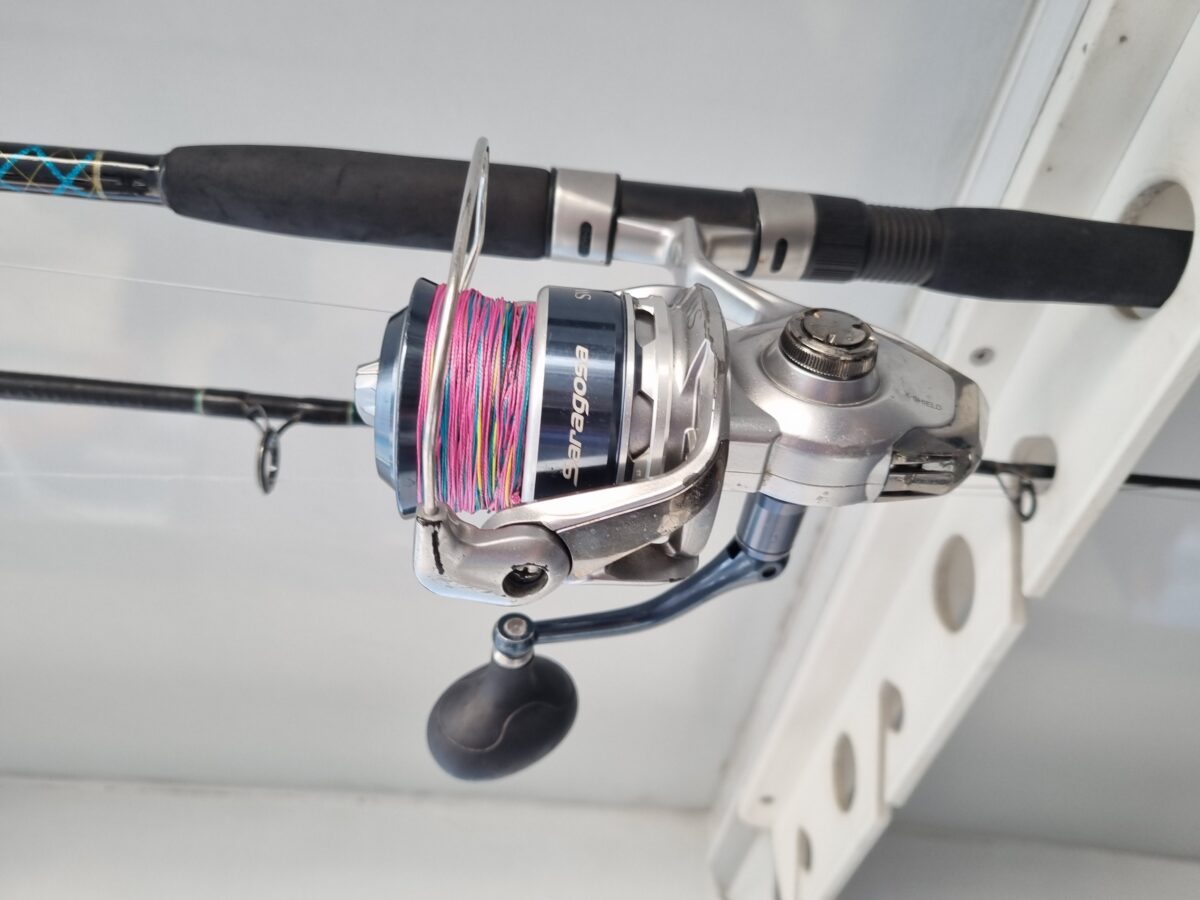 Drag System Comparison
The Shimano Saragosa SW employs a Cross Carbon Drag system. This system provides smooth, stable drag pressure across the entire drag range. It can handle large, hard-fighting fish with ease.
On the other hand, the Penn Battle III uses HT-100 Carbon Fiber Drag Washers. These washers are known for their durability and resistance to wear. They offer a consistent, long-lasting drag.
While both systems are efficient, the Cross Carbon Drag in Saragosa SW is better for larger catches. While the HT-100 Drag Washers in Battle III are more durable, ideal for prolonged use.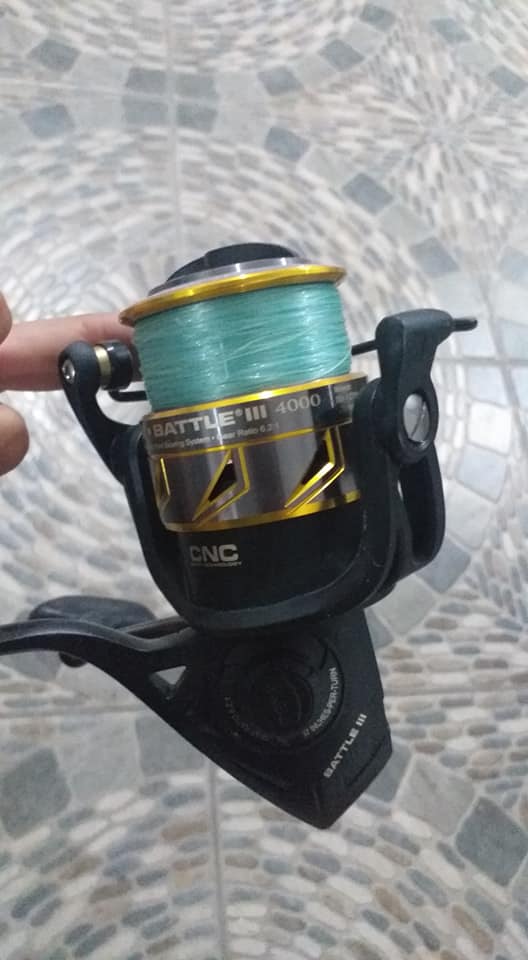 Body Construction and Materials
The Shimano Saragosa SW features a Hagane Body, a high rigidity and impact resistance material, promising enhanced durability.
The Penn Battle III is constructed with a Full Metal Body, ensuring supreme strength and precise gear alignment under heavy loads.
The Hagane Body of Shimano is known for its superior strength-to-weight ratio, providing a solid feel without adding excessive weight. Conversely, the Full Metal Body of Penn Battle III delivers unwavering performance in challenging fishing conditions.
Shimano's use of Hagane Body enhances the reel's overall balance, while Penn's Full Metal Body ensures long-lasting durability.
Value for Money
The Shimano Saragosa SW is a high-end reel, providing premium performance and durability. However, it's significantly more expensive than the Penn Battle III.
The Battle III, while less costly, offers impressive features and reliability. It provides excellent value for money, especially for those on a budget.
The Saragosa SW, despite its higher price, is a worthwhile investment for serious anglers who need advanced functionality.
In terms of cost-effectiveness, Battle III outperforms, but Saragosa SW dominates in terms of superior features and performance.
Best Suited For
Choose the Shimano Saragosa SW for large, hard-fighting fish and harsh, unpredictable environments. Ideal for hardcore, big game anglers.
Opt for the Penn Battle III when expecting rough handling and constant use. Perfect for those seeking strength and longevity in their reel.
Verdict
The Shimano Saragosa SW is a premium, high-end reel with advanced features. It's the perfect fit for serious anglers. Its price, however, is noticeably higher.
The Penn Battle III, on the other hand, is less expensive. It offers impressive features and reliable performance. It's a great choice for those on a budget.
While the Battle III offers better cost-effectiveness, the Saragosa SW excels in superior performance.