Shimano reels are highly regarded in the freshwater fishing community for their lightweight and smooth performance. Penn reels tend to cater more to the saltwater fishing community, offering strong and durable materials, such as stainless steel and aluminum, for increased longevity in harsh conditions.
In the world of fishing reels, two highly popular brands stand out among seasoned anglers: Shimano vs Penn. Both companies boast a rich history, offering a wide variety of reels that cater to freshwater and saltwater fishing enthusiasts' needs. Picking the better brand between these two giants can be tough for anyone looking to amp up their angling arsenal.
However, choosing the best brand doesn't have to be an either-or proposition—considering factors such as the intended environment, target species, and personal preferences can help you make an informed decision.
While price may play a major role in selecting the right reel, it's important to consider the quality and features of each brand, rather than relying solely on affordability. Generally, Penn reels are slightly cheaper than their Shimano counterparts, but that doesn't mean they're inferior. With this overview of the Shimano vs Penn debate, you can choose the right reel for your fishing endeavors.
| Attribute | Shimano | Penn |
| --- | --- | --- |
| Performance | ⭐⭐⭐⭐ ⭐ | ⭐⭐⭐⭐ |
| Quality | ⭐⭐⭐⭐⭐ | ⭐⭐⭐⭐⭐ |
| Technology | ⭐⭐⭐⭐⭐ | ⭐⭐⭐⭐ |
| Value for Money | ⭐⭐⭐⭐ | ⭐⭐⭐⭐⭐ |
| Durability | ⭐⭐⭐⭐⭐ | ⭐⭐⭐⭐⭐ |
| Range | ⭐⭐⭐⭐ | ⭐⭐⭐⭐ |
| Overall Score | ⭐⭐⭐⭐⭐ | ⭐⭐⭐⭐ |
Brand Overview
Shimano Overview
Shimano is a well-known brand in the world of fishing, cycling, and rowing. They offer a wide variety of fishing products including spinning reels, low-profile reels, surf reels, conventional reels, saltwater spinning reels, electric reels, and round reels. One example of a top Shimano spinning reel is the Shimano Stella SW Spinning Reel.
Shimano is often known for its more expensive products when compared to Penn. For instance, the Shimano Stradic Ci4 is more expensive than Penn Clash. The Shimano Stradic also features seven ball bearings, giving it a smoother and faster reeling experience.

Penn Overview
Penn is a brand offering more affordable fishing reels than Shimano. Despite being cheaper, Penn reels provide excellent performance and durability.
One standout feature of Penn reels is their sealing capabilities, as demonstrated by the Penn Spinfisher VI. This reel is well-sealed and can defend against saltwater and contaminants while remaining relatively easy to maintain.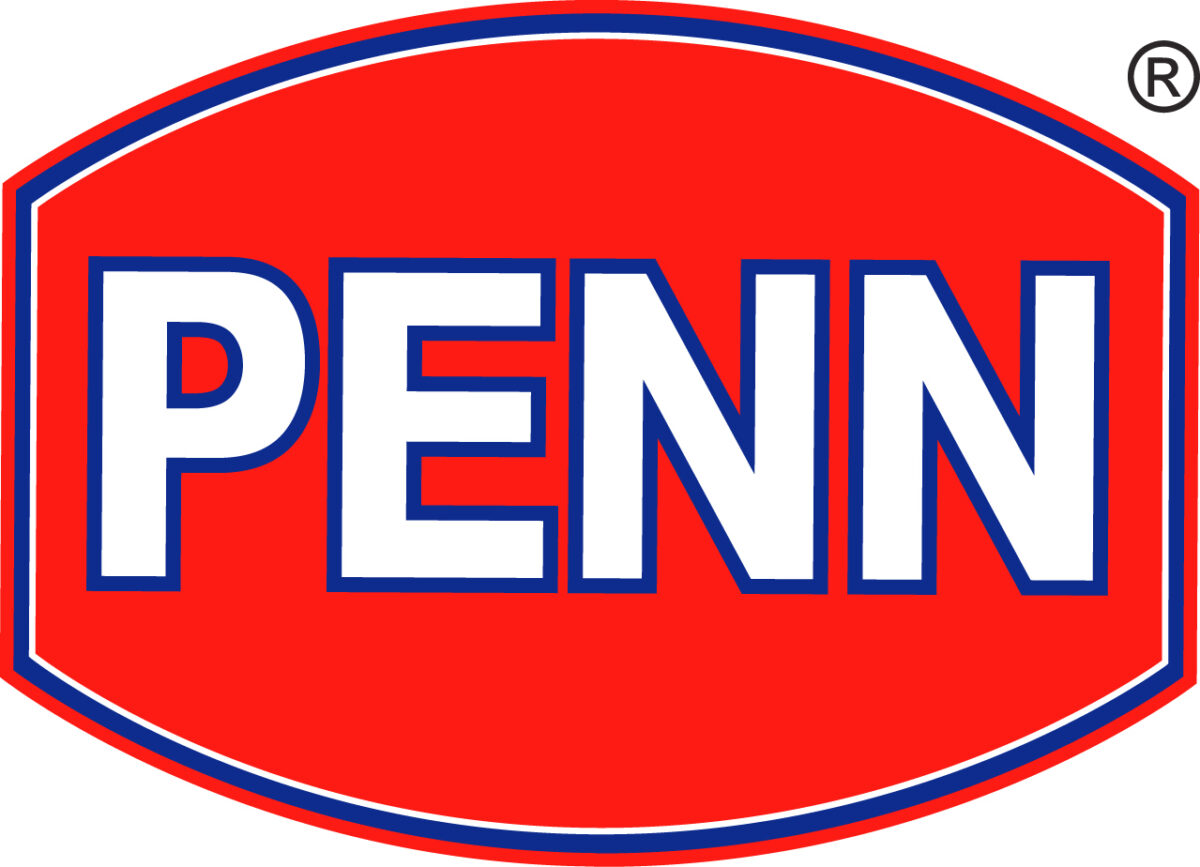 Quality and Materials
Materials Used in Shimano Reels
Shimano is known for its high-quality fishing reels. Most Shimano reels are made from a combination of materials, focusing on aluminum and stainless steel. Aluminum is often used for the reel body, frame, and side plates, providing a good balance of strength, durability, and weight reduction. Many high-end Shimano reels use Hagane, a cold-forged aluminum, for added strength and cold-forged gears for increased durability.
Stainless steel is commonly found in Shimano reels, specifically in the gear system and bearings. Shimano equips its reels with anti-rust bearings that are treated with a special coating to resist corrosion. This provides a longer-lasting performance, especially in saltwater environments. Shimano's high-quality stainless steel main and pinion gears contribute to a smooth, powerful, and reliable performance.
Materials Used in Penn Reels
Penn reels also use top-quality materials to ensure superior performance and longevity. The reel bodies and frames are typically die-cast aluminum or graphite. Die-cast aluminum offers excellent rigidity and strength, while graphite provides a lighter weight option at the expense of durability. Both materials are corrosion-resistant, making Penn reels suitable for saltwater and freshwater applications.
Stainless steel is crucial in Penn reels' construction, primarily in the gear system and bearings. Penn uses a high-quality stainless steel main and pinion gear in many of their reels, ensuring strength and durability. Moreover, some Penn reels incorporate Dura-Drag, a specially designed drag material that reduces the risk of premature wear and tear.
Technological Features
Shimano's Technologies
Shimano is known for its innovative fishing reel technologies, contributing to its reputation for high-quality products. Some notable features in Shimano spinning reels include:
Hagane Gear: A cold-forged gear system that increases strength, durability, and smoothness.
X-Ship: This technology improves gear durability and alignment, which results in smoother reel operation and more cranking power.
Propulsion Line Management System: This feature reduces line friction and helps to achieve longer casting distances while minimizing the chances of wind knots and backlashes.
X-Protect: A combination of water-repellent coating and a labyrinth construction that enhances water resistance, preventing water intrusion into the reel's inner mechanisms.
Shielded Anti-Rust Ball Bearings: These stainless steel ball bearings provide smooth reel operation and are shielded to prevent rust and corrosion.
Penn's Technologies
Penn is another well-respected brand in the fishing industry, and their fishing reels boast impressive technological features. Some key technologies in Penn spinning reels include:
CNC Gear Technology: This manufacturing process utilizes computer-controlled machinery to ensure precise gear alignment and improved reel performance.
Instant Anti-Reverse: Penn reels use a one-way roller bearing, providing an immediate anti-reverse function without any back play in the handle.
Gear Ratio: Penn typically offers a higher gear ratio than Shimano, which means faster line retrieval.
Sealed Drag System: Penn's drag systems are sealed, preventing water and debris from entering the drag system, which ensures consistent drag pressure and smooth performance in various fishing conditions.
Shimano and Penn offer technological advances in their spinning reel designs, ensuring smooth performance and long-lasting durability. The choice between the two brands ultimately depends on individual preferences and the specific reel models, considering the features and technologies most important for one's fishing style and needs.
Durability and Corrosion Resistance
Shimano Reels
Shimano reels are known for their durability and longevity, partly due to their use of high-quality materials in their construction. They also have a good range of corrosion-resistant reels suitable for saltwater fishing.
Using anodized aluminum in some Shimano reels improves corrosion resistance, making them suitable for saltwater environments. Furthermore, a few models incorporate their patented Hagane gear system, which enhances strength and durability while providing a smooth and efficient performance.
Penn Reels
Penn reels, on the other hand, are well-regarded for their durability, especially in their saltwater models. The Penn Slammer III is a prime example of a highly durable saltwater spinning reel.
To combat the effects of corrosion, Penn uses materials such as graphite in their reel designs. Graphite is more corrosion-resistant than aluminum, making it an ideal choice for saltwater fishing conditions. Penn also offers a broader variety of budget reels compared to Shimano, with some of their lower-tier models being among the most affordable on the market.
Drag Systems Comparison
Shimano's Drag Systems
Shimano is known for producing high-quality fishing reels; their drag systems are no exception. They often use carbon fiber drag for improved performance, strength, and durability. Most Shimano reels feature a smooth, consistent drag with limited start-up resistance, essential for fighting fast and strong fish.
A key feature of some Shimano reels, such as the Saragosa SW, is the X-Tough Drag system, which offers front drag reels with 22 to 44 lbs of fish-stopping power. This system provides smooth handling, even at high speeds, making it ideal for big offshore species like tuna, sailfish, and marlin.
Penn's Drag Systems
Penn reels are also recognized for their great performance and often come at a more budget-friendly price. One of their most notable drag system technologies is the HT-100 carbon fiber drag washers. The Penn Slammer series is designed to handle hard-fighting fish, with a beefed-up drag system that offers impressive performance and durability.
Popular Models
Shimano Reel Models
Shimano Stradic
The Shimano Stradic is a well-known, high-quality spinning reel with smooth performance and excellent durability. It is often referred to as the 'people's reel' because you will see so many of them down at your local fishing spot. Some of the key features include:
A gear ratio of 6.0:1
Seven ball bearings
Hagane gear, which provides greater strength and smoothness
One of the Most Popular Reels

High Quality Workmanship

Extremely Lightweight

Saltwater Ready
Shimano Vanford
Another popular option from Shimano is the Shimano Vanford. This reel is strikingly similar to the Stradic but comes with an upgraded body and additional features:
CI4+ material construction for a lighter and stronger reel
Fast gear ratios ranging from 5.1:1 to 6.4:1
Precision-engineered Hagane gears
Lower Weight than its Predecessor

Extremely Durable

Long Casting Distance

Full of Shimano's Latest Technology
Shimano Stella
The Shimano Stella is considered the flagship reel in the Shimano lineup. Known for its high-end craftsmanship and performance, the Stella features:
X-Ship technology for improved gear durability and alignment
Hagane body for enhanced rigidity
SilentDrive technology for reduced noise and vibration
Shimano's Premier Spinning Reel

Extremely Corrosion Resistant Materials

All of Shimano's Latest Technologies

Can Handle the Largest Saltwater Species
Penn Reel Models
Penn Battle III
The Penn Battle III is a popular reel from Penn that offers a solid balance between affordability and performance. Key features of the Battle III include:
Full metal body and side plate construction
Instant anti-reverse bearing
HT-100 carbon fiber drag system
Saltwater Ready

HT-100 Drag Washers

Extremely Durable Material

Wide Range of Sizes Available

High Speed Options for Fast Moving Lures
Penn Slammer
The Penn Slammer is famous for its heavy duty design. It has a full metal body and is often used by charter fishermen as an unbreakable reel. Itis sealed against saltwater, has plenty of drag power, and cannot be damaged by inexperienced anglers.
I View This as an Extremely Durable Design

Very High Max Drag

Very High Retrieve Rate

8+1 Stainless Steel Ball Bearings 

Ideal for Charter Fishermen
Price and Value for Money
It's essential to consider the price and value for money that each brand offers. Generally, Penn reels are more affordable than their Shimano counterparts, with a wider variety of budget options available.
Both brands offer a range of fishing reels for different purposes and at various price points. Penn has a broader spectrum of options for anglers on a budget, with some of their lower-tier models being among the most affordable on the market. Shimano also offers budget models but is more well-known for its higher-end reels.
Value
Regarding value for money, Penn has an advantage over Shimano, particularly for anglers on a budget. For example, a Penn Conflict II offers better drag, material, ball bearings, and gear ratio than a similarly priced Shimano SLX DC reel.
Penn's price range is wider than Shimano's, with options catering to budget-conscious and high-end anglers. However, it is important to remember that a higher price does not always equate to better performance or value. Each angler's needs and preferences may vary, and it is crucial to compare specific models and specifications within each brand to get the best value for money.
Final Verdict
When comparing Shimano vs Penn fishing reels, there are some differences in reliability and performance.
Shimano reels are known for their smoothness and refined performance.
Penn reels are durable, well-sealed and designed to protect against splashes and contaminants, making them extremely reliable and easy to maintain.
Regarding price, Penn reels tend to be more affordable compared to Shimano reels. However, both brands offer budget-friendly options, with Penn having a wider range of lower-tier models available.
Deciding between the two ultimately depends on an individual's fishing needs and preferences, however I would be happy to own either of these famous brands (and I do!)