In the world of fishing gear, two spinning reels stand out: the Shimano Vanford and the Penn Battle III. Both highly acclaimed by anglers, these reels offer unique features and benefits. Let's delve into a detailed comparison to determine which one suits your fishing needs best.
The Shimano Vanford is a state of the art, high performance, lightweight spinning reel, while the Penn Battle III is a robust and durable reel that can handle serious abuse.
Lower Weight than its Predecessor

Extremely Durable

Long Casting Distance

Full of Shimano's Latest Technology
Saltwater Ready

HT-100 Drag Washers

Extremely Durable Material

Wide Range of Sizes Available

High Speed Options for Fast Moving Lures
Specification Comparison
To try and get an accurate comparison, I've picked the Shimano Vanford 3000 sized-model, and the Penn Battle III 3000.
| | | |
| --- | --- | --- |
| Reel Comparison | | |
| | | |
| | | |
| | | |
| Max Drag | 20 lb | 15 lb |
| Mono Line Capacity | 140 yards of 10 lb | 165 yards of 10 lb |
| Braid Line Capacity | 200 yards of 10 lb | 180 yards of 20 lb |
Gearing Comparison
The Shimano Vanford uses Cold Forged Hagane Gearing. This system is known for its strength, durability, and smoothness. It provides exceptional cranking power and efficiency.
The Penn Battle III utilizes Brass Pinion and Main Gears. These are recognized for their solid construction and reliability. They ensure smooth operation and consistent performance.
In comparison, Hagane Gearing is more advanced and offers more power, while the Brass Gears are traditional, reliable, and steady. Despite the differences, both systems are designed to offer excellent reel performance.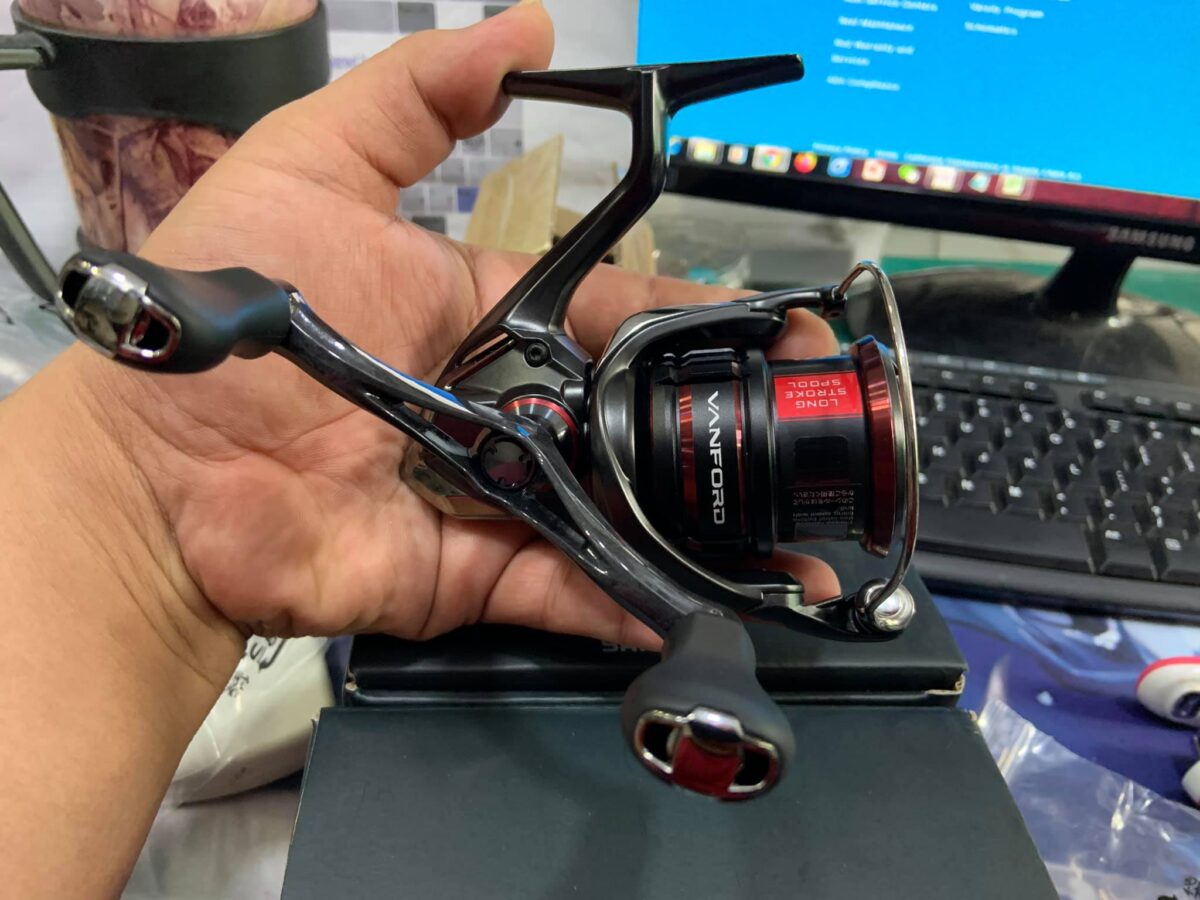 Drag System Comparison
The Shimano Vanford uses Cross Carbon Drag system, providing smooth performance. It ensures robustness and superior heat resistance.
The Penn Battle III employs HT-100 Carbon Fiber Drag Washers. This system offers longevity and high range drag pressure.
While both offer excellent control, the Shimano Vanford excels in heat resistance, and Penn Battle III in durability and high-pressure handling.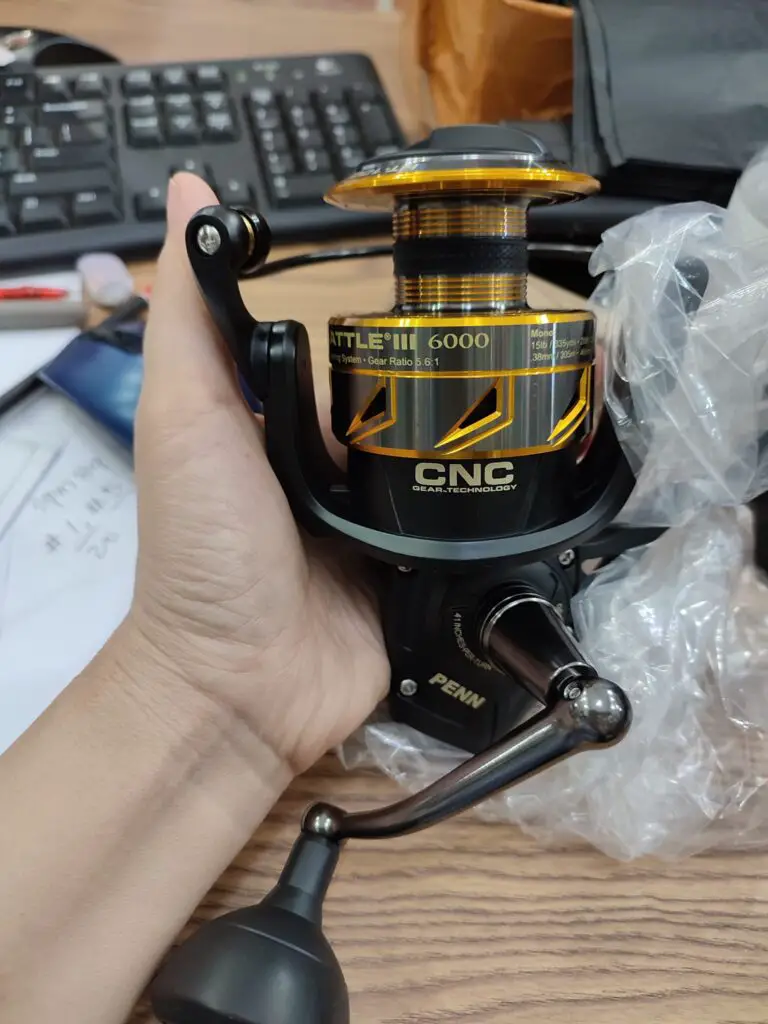 Body Construction and Materials
The Shimano Vanford features a G Free Body, which is light and compact, providing excellent balance. The body materials prioritize comfort and maneuverability.
The Penn Battle III boasts a Full Metal Body, offering robustness and durability. These materials underline strength and longevity.
The Shimano reel's body provides anglers with less fatigue during long fishing sessions. Meanwhile, the Penn reel's body assures anglers of its ability to withstand harsh marine conditions.
Vanford's material choice leans towards user comfort, while Battle III's construction focuses on resisting wear and tear.
Value for Money
The Shimano Vanford provides top-notch features and performance, justifying its higher cost. It's a premium choice for serious anglers who prioritize quality and advanced technology.
The Penn Battle III offers substantial value for its moderate price, making it a cost-effective option for those seeking reliability and durability.
However, the quality of materials and innovative design of the Shimano Vanford account for its higher price point. While the Penn Battle III, while less advanced, offers robust performance at a more budget-friendly rate.
In essence, the value for money depends on individual needs and preferences, with the Shimano Vanford catering to high-end users and the Penn Battle III appealing to budget-conscious anglers.
Best Suited For
Use the Shimano Vanford when seeking a high-performance, lightweight experience. For state-of-the-art technology and smooth operation, this reel is ideal. It's perfect for precision angling and light tackle.
Choose the Penn Battle III when durability is a priority. If you're dealing with heavy-duty fishing or rough conditions, this reel is a reliable choice. It's designed to withstand serious abuse and is suitable for tough angling situations.
Verdict
The Shimano Vanford scores a 9, offering high-end features and top performance. It's ideal for serious anglers who value advanced technology and quality. Its higher cost is justified by its premium materials and innovative design.
The Penn Battle III, scoring a 9.3, offers great value at a moderate cost. It's reliable and durable, perfect for those on a budget. Its performance is robust, despite less advanced technology.
In summary, the Vanford is for high-end users, while the Battle III caters to cost-conscious fishermen. The choice depends on personal needs and preferences.