Redfish fishing is a rewarding experience. This article features the most important characteristics you should look for when buying a redfish fishing lure. If you do not have the appropriate lure, you will be unable to cast it afar or use it as per your expectations.
Anglers must pick a lure suitable for the water they will be fishing redfish. With so many products available, it is natural to feel overwhelmed and confused. I have put together this guide to redfish lures based on my own experience over decades of angling to help you choose the right fishing lure.
Lure Size
You will have to decide on the right size of the lure considering the size of the fish that you want to catch. While a lure measuring 2 to 5 inches is a good choice for smallmouth redfish, I have found that larger 2-6-inch lures are more effective for larger individuals.
Artificial lures within 2 to 6 inches are among the best ones to be used for redfish fishing. If you wish to catch bigger redfish, you must use bigger lures.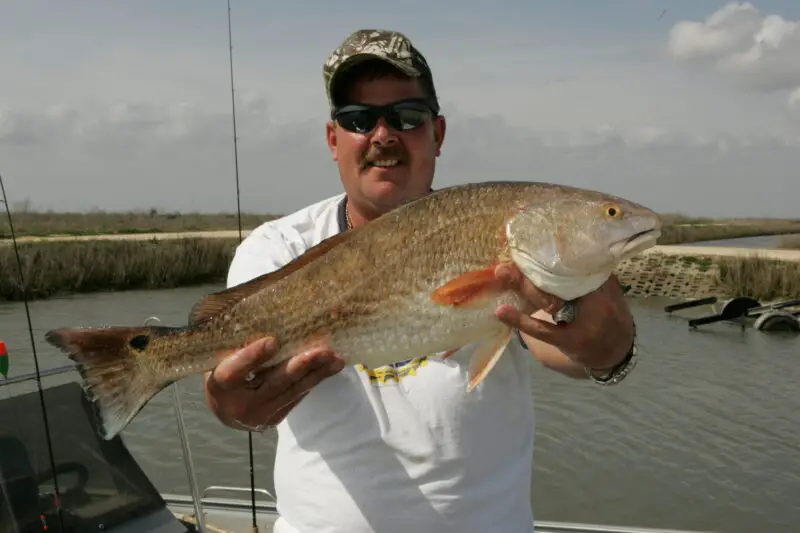 What Depth to Fish for Redfish
During summer, fish travel to the deeper waters. So, I always carry deep diving lures to entice them. In winter as well as in the spring season, fish move to the shallow waters looking for food.
During winter I recommend surface lures and shallow running lures. Rattling plugs are the best choice if you are fishing in muddy or unclear waters.
For shallow waters with a depth of 3 feet or less, the most commonly used lures are soft plastic baits, suspending hard plastic baits, weedless spoons, and topwater plugs. In the case of deeper waters deeper than 3 feet, I generally use soft plastic lures, swimbaits, diving crank lures, and bucktail jigs.
I always bring soft plastic worms because they can be used in all water columns and can be conveniently rigged weedless when required.
Fragranced
Redfish have an accurate and strong sense of smell. To make sure that they are not scared away by any foreign smell, I use artificial lures that are strongly scented.
Water Temperature
In cold waters, there is minimal fishing activity. You have to use a smaller lure that can be inserted slowly into the water. Fish become more active in warm waters. Then you can use lures that can be quickly retrieved.
What Lure Color?
According to fishing experts, your choice of lure color depends a lot on the clarity of the water. I use light-colored lures in clean waters and fluorescent colors in stained waters. I have noticed redfish are mostly vulnerable to earthly and organic colors, you can use yellow, red, brown, black, or orange baits.
Natural Redfish Lures
For a beginner, it is important to know and remember the key features of natural and artificial lures. Knowing the advantages of natural and artificial lures will help you to figure out which one to lay your hands on. The following are the different kinds of natural baits:
Mullets
If you want to use live bait, mullets are a great choice. Live or dead mullet can successfully set up a trap for baitfish to be caught before starting redfish fishing.
Crabs
If you wish to use crabs as lures, you should catch them the night before your fishing adventure. Small to medium-sized crabs are ideal for redfish.
Clams and mussels
They allow the fishing lure to be hardened before using it so it remains stuck to the hook.
CrawFish
I have also had success using dead crawfish as bait.
Grubs and mealworms
You can harvest these from dead vegetation regions or buy them from tackle shops.
Minnows
If you want to catch a large redfish, consider hooking live minnows so there is continuous movement.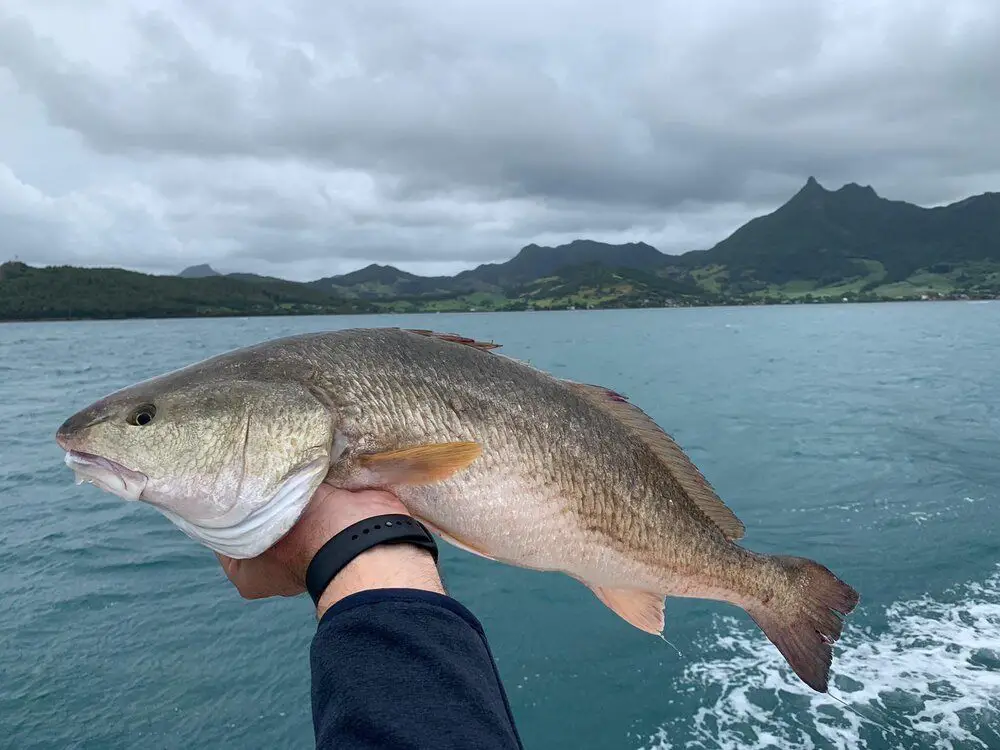 Artificial Redfish Lures
If you are not in a position to get hold of natural lures, you are only left with the option of using artificial baits. Preferred by many anglers, these artificial lures are and effective. Here are different kinds:
Jigs
When using jigs as lures, for every 10 feet of depth, use a weight of 1/8 oz.
Crankbaits
One of the more popular types is the crankbait or jerkbait, a hard body lure that comes in many shapes and colors.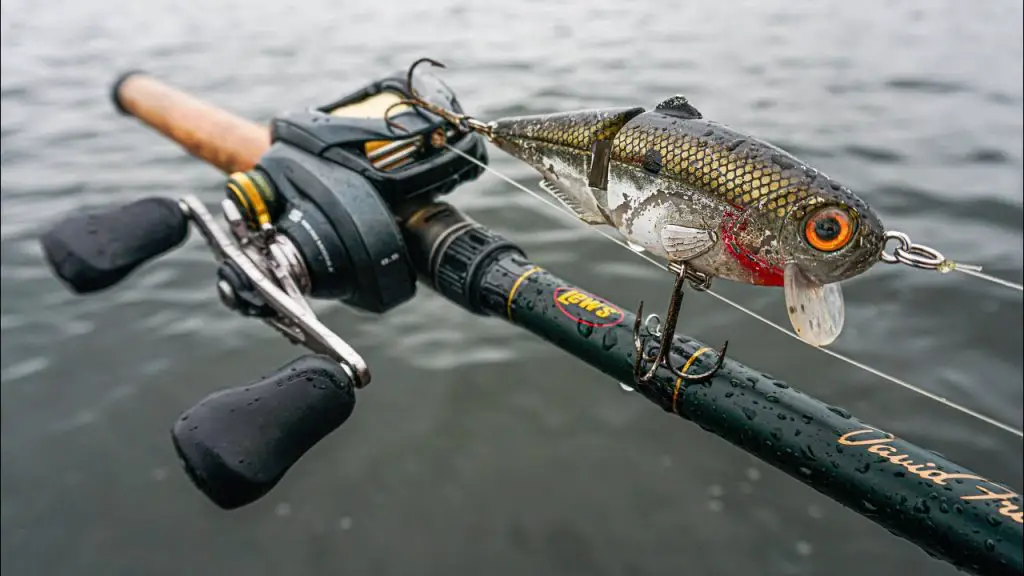 Poppers
This is not a popular choice since most fishermen find it difficult to be used as it only moves on the top surface of the water.
Soft Plastics
These are the most widely used lures for redfish.
Plugs
These are specially designed to float and dive as per requirements. You can consider buying rattling plugs if you want to grab the attention of the hungry redfish.
Spinnerbaits
These are particularly equipped with blades making them vibratory and lightweight.
Spoons
These are covered with metal and are used in waters having high visibility.
Topwater Lures
Redfish are predatory fish who find plastic and rattling cylinders moving across the water's surface attractive. These lures resemble wounded baitfish and produce a lot of action and movement. Make sure you use walk-the-dog lures, one of the superior topwater lures for redfish fishing.
Paddle Tail Lures
Though excellent for catching all fish species, these lures are especially effective for redfish fishing. The wiggling tails of these lures produce vibrations in the water that attract redfish. Apart from this, it also offers a lifelike action to the lure.
Not all lures are the same. Some lures are much more reliable and efficient than others for redfish fishing. I always change lures frequently until I find one that works.
Conclusion
Choosing the correct lure will add more fun and make your redfish fishing adventure successful. Take time and review the features and benefits of a particular lure before making the final purchase. So, follow my guide and handpick the best redfish fishing lure.