Baitcast reels offer more control, accuracy, and are suitable for heavier lines and lures, but have a steeper learning curve. Spincast reels are beginner-friendly, have fewer tangles, and work well for lighter lines and lures, but provide less control and accuracy than baitcast reels.
Choosing the right reel can make or break your angling experience, but with so many options available, it can be overwhelming to determine which one suits your needs best. Two popular reel types—baitcasting and spincast reels—each offers their unique advantages and challenges.
This article will delve into the key differences between these two reel types, their respective strengths and weaknesses, and provide guidance on selecting the perfect reel for your skill level, target species, and preferred fishing techniques.
Baitcast vs Spincast Reels
| Feature | Baitcasting Reel | Spincast Reel |
| --- | --- | --- |
| Skill Level | Intermediate to Advanced | Beginner |
| Accuracy | High | Moderate |
| Control | Excellent | Limited |
| Line Capacity | Higher | Lower |
| Line & Lure Size | Handles heavier lines and lures | Best for lighter lines and lures |
| Casting Technique | Requires practice to master | Simple push-button casting |
| Price Range | Generally more expensive | More affordable |
| Gear Ratios | Customizable for various techniques | Typically lower |
| Tangle Resistance | Prone to backlash if used improperly | Reduced chance of tangles |
| Durability | Robust, open design | Dirt can accumulate in closed face |
When to Use a Baitcaster?
I find baitcasting reels better suited when I need greater accuracy and control while targeting larger fish. When I used a baitcaster for the first time, I instantly appreciated the ability to handle heavier lines and lures. The advanced braking systems also allowed me to fine-tune my casts, reducing the chance of backlash.
Although it took me some time to master, the baitcasting reel has become my go-to choice for pursuing big game and casting into tight spots around structure.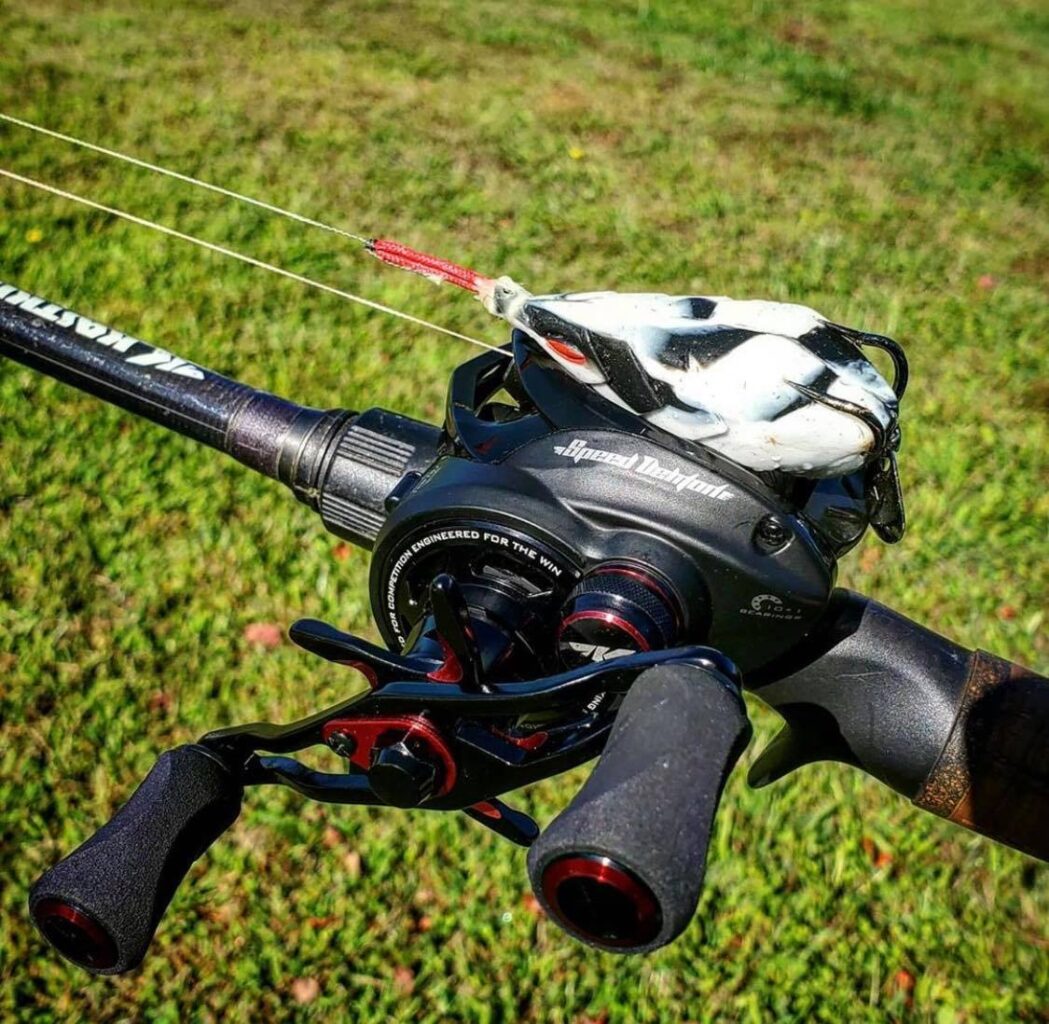 Baitcaster Advantages
Precisely place lures in tight spots and around structure.
Handles heavier lines and lures, making them ideal for targeting larger fish species and casting larger baits.
It holds more line, allowing for longer casts and deeper water fishing.
Advanced braking systems reduce backlash and improve casting efficiency.
Customizable gear ratios allow for versatile retrieval speeds to match different fishing techniques.
Baitcaster Disadvantages
A steeper learning curve requires practice to master the proper casting technique and avoid backlash.
Increased risk of line tangles: Improper use can lead to bird's nests and wasted fishing time.
Generally more expensive than spincast or spinning reels.
It can be intimidating for novice anglers due to its complexity.
Struggle with casting very light lures effectively.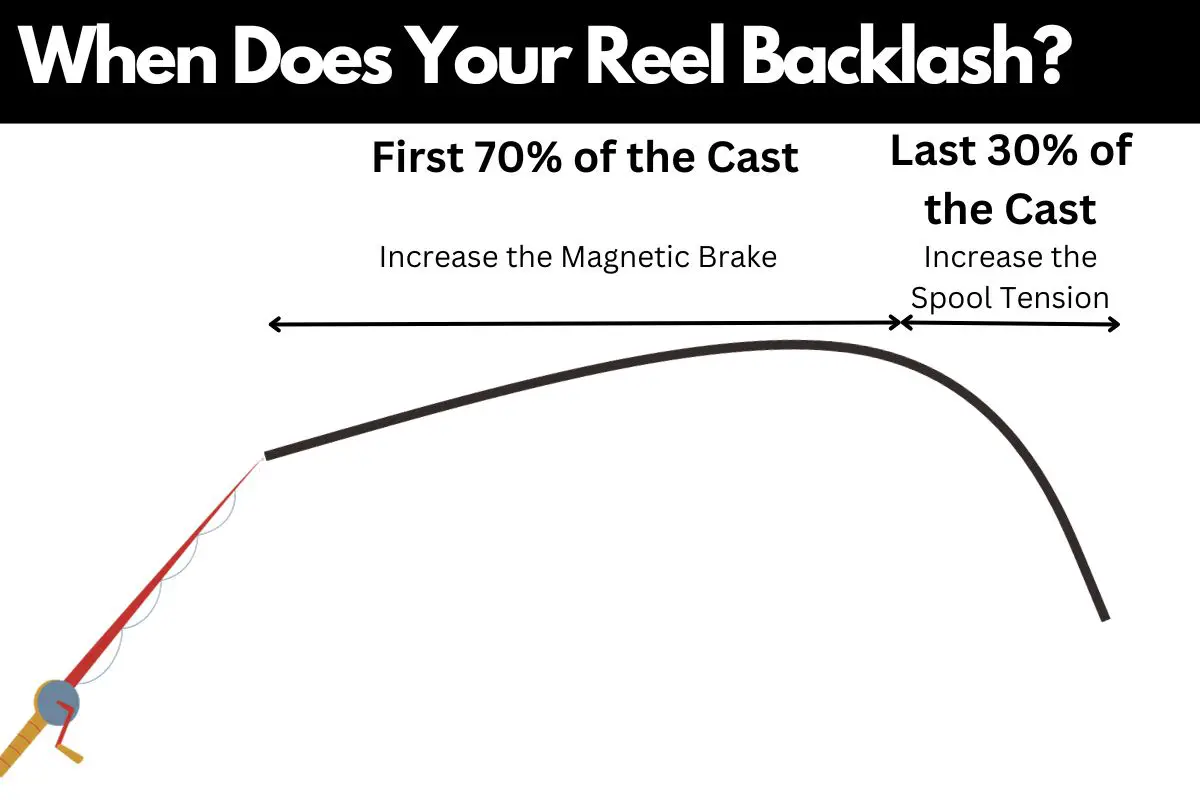 Best Baitcasting Reels
When to Use a Spincast Reel?
I find spincast reels better suited for situations where simplicity and ease of use are crucial, especially when introducing new or younger anglers to the sport.
When I took my nephew fishing for the first time, I handed him a spincast reel. He could cast effortlessly and enjoy his time on the water without worrying about backlash or tangles.
I also appreciate spincast reels when I'm targeting smaller fish or using lighter lures, as they provide a hassle-free and enjoyable fishing experience in those scenarios.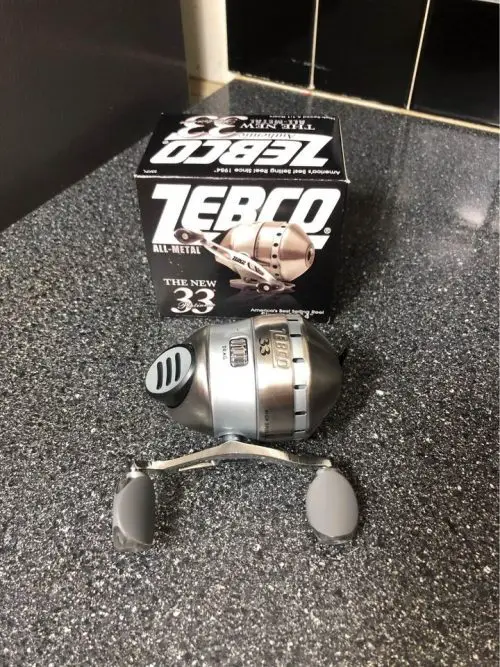 Spincaster Advantages
Easy to learn and use, making it ideal for novice anglers.
Closed-face design reduces the likelihood of bird's nests.
Simple, one-handed casting mechanism for a hassle-free experience.
Generally lower in price compared to baitcasting and spinning reels.
Suitable for various fishing techniques, such as jigging, trolling, and live bait.
Spincaster Disadvantages
Less precise casting compared to baitcasting and spinning reels.
The lower line capacity isn't suitable for long casts or deep water fishing.
Struggles to cast and retrieve larger baits.
Slower retrieval speeds make it less suitable for jigging and jerkbait fishing techniques.
Closed-face design can accumulate dirt and debris, affecting performance.
Best Spincast Reels
Pre-Spooled with 10-Pound Line
Dual Paddle Handle
Tungsten Carbide Pickup
Instant Anti-Reverse Technology
Pre-Spooled with 10 Pound Fishing Line
85 Yards of 10 lb Line Capacity
Corrosion Proof Components
3.4:1 Gear Ratio
Choose Between a Baitcaster and Spincast Reel
There are a lot of factors to consider when choosing a fishing reel, including the species you are targeting, your budget, your skill level, and the type of bait/lure you will be using.
Based on my own experiences, I would summarize it much more simply. I would only recommend a spincast reel for beginners and younger anglers. They have too many limitations in terms of performance. Baitcaster reels are much more suitable for experienced anglers. They allow you to fish with more advanced techniques and in more specific locations.
I recommend getting a baitcasting reel as soon as you are experienced enough to use one correctly.
Conclusion
Both baitcasting and spincast reels offer unique advantages, catering to different skill levels and fishing scenarios. Baitcasting reels excel in accuracy, control, and handling larger fish, while spincast reels provide a user-friendly, affordable option for beginners and lighter applications.
Choosing the right reel depends on your experience, target species, and preferred fishing techniques. By understanding the strengths and weaknesses of each reel type, you can make an informed decision and elevate your angling experience.
You should also consider a spinning reel, if you are interested in distance and versatility.