In this review, we will compare two popular spinning reels in the fishing world – the Daiwa BG and the Penn Battle III. We will scrutinize their features, performance, and value to determine which one comes out on top.
The Daiwa BG is a value-for-money and durable spinning reel with a long life, while the Penn Battle III is a robust and durable reel that can handle serious abuse.
Saltwater Ready

Braid Ready - No Mono Backing Required

Machined Aluminum Housing

Infinite Anti-Reverse System
Saltwater Ready

HT-100 Drag Washers

Extremely Durable Material

Wide Range of Sizes Available

High Speed Options for Fast Moving Lures
Specification Comparison
To try and get an accurate comparison, I've picked the Daiwa BG 3000 sized-model, and the Penn Battle III 3000.
| | | |
| --- | --- | --- |
| Reel Comparison | | |
| | | |
| | | |
| | | |
| Max Drag | 15 lb | 15 lb |
| Mono Line Capacity | 200 yards of 10 lb | 165 yards of 10 lb |
| Braid Line Capacity | 240 yards of 20 lb | 180 yards of 20 lb |
Gearing Comparison
The Daiwa BG utilizes the Digigear system. It provides a smoother action and longer gear life. The Digigear is digitally designed and cut to maximize performance.
On the other hand, the Penn Battle III employs Brass Pinion and Main Gears. These offer durability and strength. The use of brass ensures longevity, especially in saltwater conditions.
While both systems are reliable, the Digigear system is noted for precision and smoothness. In contrast, the Brass Pinion and Main Gears of Penn Battle III are recognized for their robustness and durability.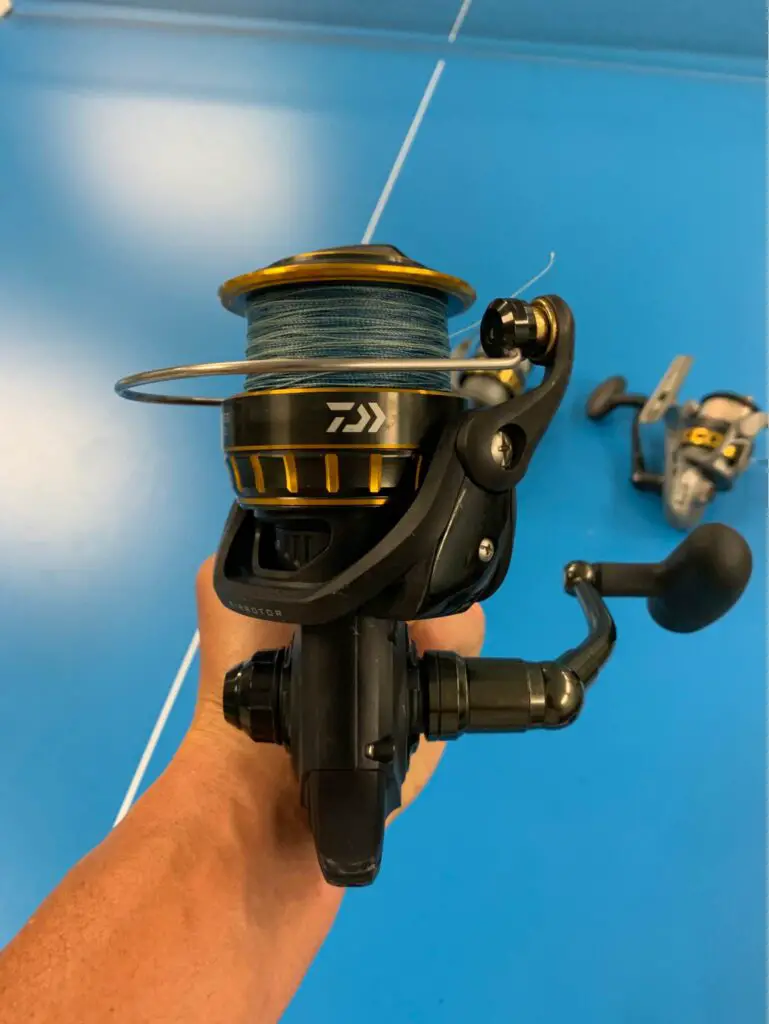 Drag System Comparison
The Daiwa BG's Automatic Tournament Drag is designed for smoothness, allowing for precise control during a fight.
The Penn Battle III, on the other hand, utilizes HT-100 Carbon Fiber Drag Washers, known for their long-lasting durability and consistent drag pressures.
The Daiwa BG's system focuses on ease of use and accuracy, while Penn Battle III emphasizes robustness and consistency. The BG offers automatic adjustments, whereas the Battle III requires manual tweaking.
The BG is ideal for tournament fishing due to its precision, whilst the Battle III is suited for heavy-duty fishing due to its resilience.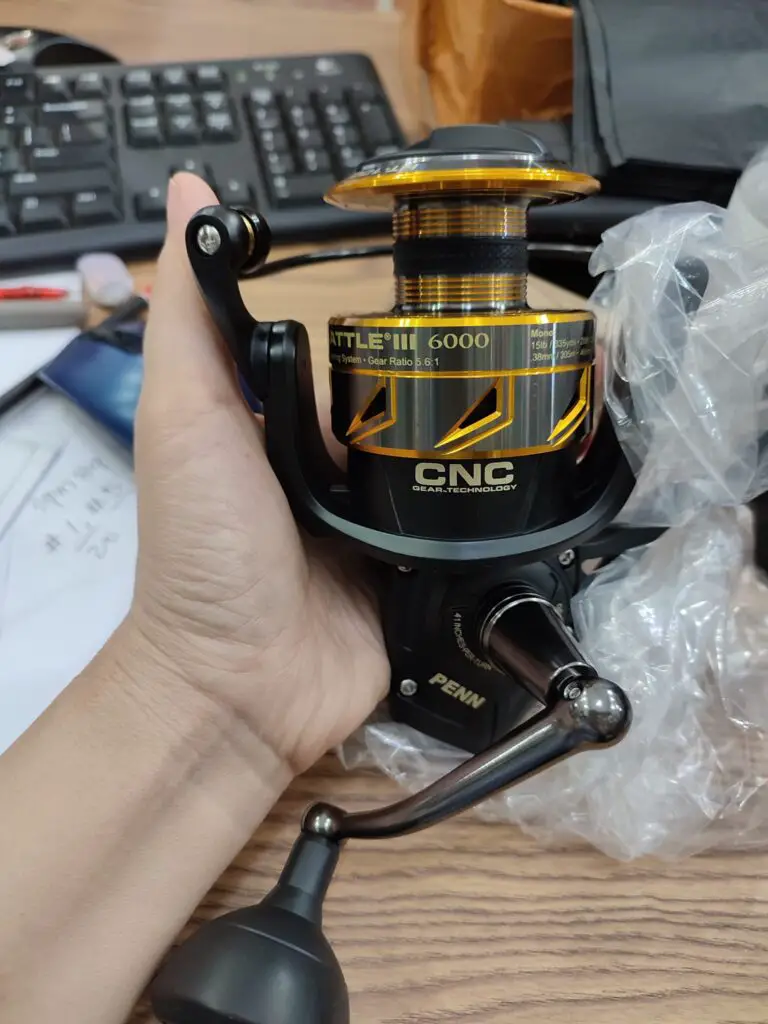 Body Construction and Materials
The Daiwa BG features an Anodized Machined Aluminum Housing, offering a sturdy, lightweight and corrosion-resistant body.
The Penn Battle III, on the other hand, sports a Full Metal Body, providing a solid, robust and durable structure.
The Daiwa's material allows for a lighter reel, ideal for longer fishing sessions. Conversely, the Penn's construction is heavier, favoring strength and durability for bigger catches.
The Daiwa's anodized finish increases its resistance to wear, while the Penn Battle III's metal body ensures it withstands tough conditions.
Value for Money
The Daiwa BG offers excellent value, albeit at a slightly higher cost. It boasts top-notch durability, smooth operation, and high performance, making it worth the price.
On the other hand, the Penn Battle III, while somewhat cheaper, still provides good value. It is reliable and robust, with decent performance.
However, comparing the two, the Daiwa BG might offer more value for your money due to its superior features and performance, despite the higher price.
Best Suited For
The Daiwa BG is suitable for long-term and budget-conscious anglers due to its high durability and cost-effectiveness.
The Penn Battle III is perfect for those who fish in rough conditions, as it can withstand severe abuse.
Use the Daiwa BG if you prioritize lifespan and value. Choose the Penn Battle III if you need a resilient reel for tough fishing environments.
Verdict
The Daiwa BG and Penn Battle III are both solid fishing reels.
The BG offers high durability and smooth operation. Its performance justifies its slightly higher cost.
The Battle III is cheaper but still reliable. It has decent performance and robustness. Despite a higher price, the BG provides more value due to superior features.
In this comparison, the BG outperforms the Battle III.