We're diving into a comparative analysis of two popular spinning reels: the Penn Battle III and the Pflueger President. Each stands out in their own right, but how do they stack up against each other? This comparison will help you discern which one is right for your fishing needs.
The Penn Battle III is a robust and durable reel that can handle serious abuse, while the Pflueger President is an affordable and exceptional spinning reel.
Saltwater Ready

HT-100 Drag Washers

Extremely Durable Material

Wide Range of Sizes Available

High Speed Options for Fast Moving Lures
9+1 Stainless Steel Ball Bearings

Oil Coated Drag Washers

Lightweight Graphite Body

Comfortable Rubber Handle Knob
Specification Comparison
To try and get an accurate comparison, I've picked the Penn Battle III 3000 sized-model, and the Pflueger President 3000.
| | | |
| --- | --- | --- |
| Reel Comparison | | |
| | | |
| | | |
| | | |
| Max Drag | 15 lb | 10 lb |
| Mono Line Capacity | 165 yards of 10 lb | 130 yards of 8 lb |
| Braid Line Capacity | 180 yards of 20 lb | 160 yards of 10 lb |
Gearing Comparison
The Penn Battle III features Brass Pinion and Main Gears, ensuring durability and smooth operation.
The Pflueger President, on the other hand, sports Slow Oscillation Gearing, resulting in an even line lay for optimal retrieval.
The former's gears are made of robust brass, giving a solid feel during reeling. The latter's system provides a steady, slow oscillation, reducing line twists and maximizing casting distance.
Penn's choice of material for gears offers longevity and consistent performance. Pflueger's gearing system prioritizes precision and efficiency in line management.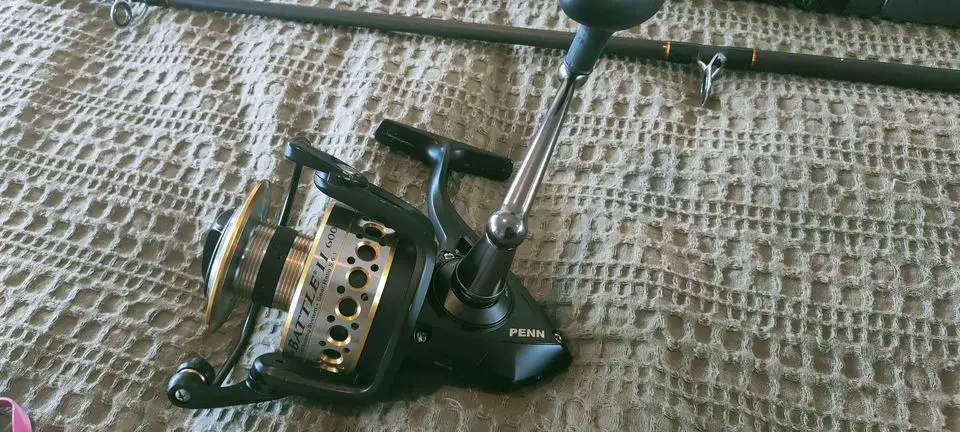 Drag System Comparison
The Penn Battle III utilizes HT-100 Carbon Fiber Drag Washers. This system ensures smooth drag, even under heavy loads, enhancing overall performance. It is known for its high durability and reliability.
On the other hand, the Pflueger President uses a Sealed Drag System. This design protects the drag elements from external elements like water and dirt. The system provides consistent drag pressure, ensuring smooth operation.
While both systems offer high-quality drag, the HT-100 Carbon Fiber Drag Washers in the Penn Battle III is more about strength and durability. Conversely, the Sealed Drag System in the Pflueger President focuses more on protection and consistency.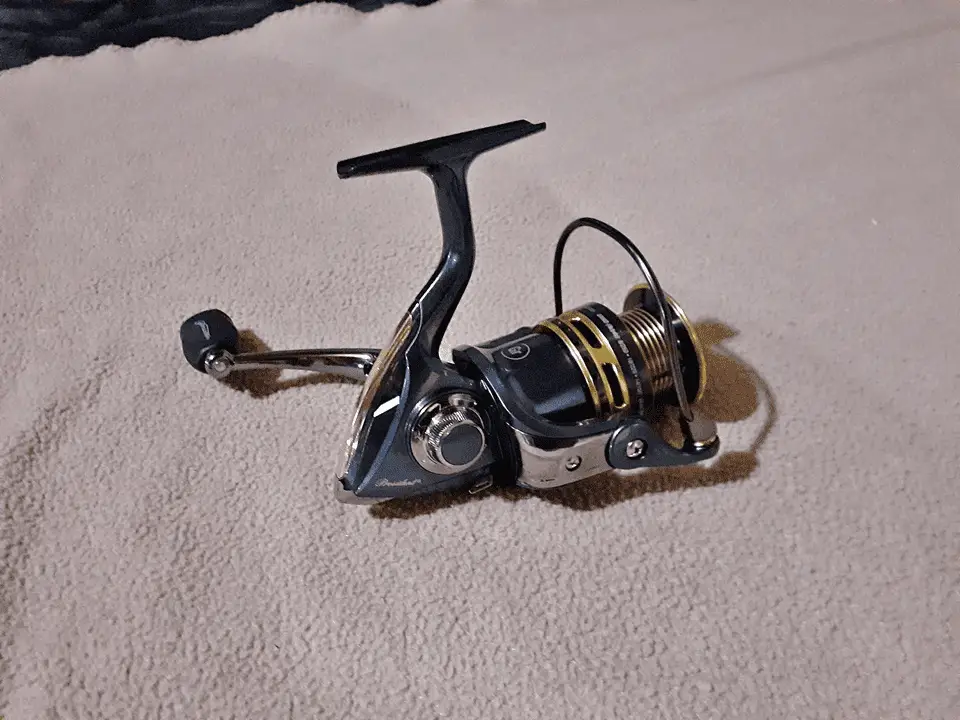 Body Construction and Materials
The Penn Battle III features a robust Full Metal Body, offering superior strength and durability. This ensures it can withstand heavy use, making it ideal for challenging fishing conditions.
The Pflueger President is designed with a lighter Graphite Body and Rotor, providing less weight for a more comfortable hold. The President's graphite composition offers corrosion resistance, enhancing its longevity.
The dense nature of the Battle III's material guarantees greater stability, while the President's rotor, being made from graphite, facilitates smooth operation.
Value for Money
The Penn Battle III offers excellent features and performance, but it's more expensive.
On the other hand, Pflueger President offers good value as it's less costly and still delivers decent quality and functionality.
If you have a higher budget, the Penn Battle III could be worth the extra investment. However, for those on a tighter budget, the Pflueger President provides a more affordable, yet still reliable, option.
Best Suited For
The Penn Battle III is ideal for heavy-duty fishing, where durability and resilience are key. Suitable for tough conditions, it's perfect for those targeting larger species.
The Pflueger President offers great value and superior performance for its price. It's a fantastic choice for budget-conscious anglers or those just starting their fishing journey.
Verdict
The Penn Battle III is feature-rich and performs excellently, but comes with a higher price tag.
The Pflueger President, although cheaper, offers decent quality and functionality.
If budget isn't a constraint, go for the Penn Battle III. For budget-conscious buyers, the Pflueger President is a reliable and affordable choice.