In the world of fishing, the choice of spinning reels can significantly impact your experience. Two top contenders, the Penn Spinfisher VI and the Abu Garcia Revo SX, offer distinctive features. This comparison will delve into their similarities and differences to help you make an informed decision.
The Penn Spinfisher VI is a versatile saltwater fishing reel with specialist models, while the Abu Garcia Revo SX is a smooth and long distance casting spinning reel.
Saltwater Ready

IPX5 Waterproof Seal

HT-100 Drag Washers

Stainless Steel Ball Bearings

Full Metal Body
Saltwater Ready

DuraGear Brass Gearing

Titanium Coated Line Guide

Improved Dura Clutch
Specification Comparison
To try and get an accurate comparison, I've picked the Penn Spinfisher VI 3500 sized-model, and the Abu Garcia Revo SX 3000.
| | | |
| --- | --- | --- |
| Reel Comparison | | |
| | | |
| | | |
| | | |
| Max Drag | 15 lb | 11 lb |
| Mono Line Capacity | 220 yards of 10 lb | 140 yards of 10 lb |
| Braid Line Capacity | 310 yards of 10 lb | 180 yards of 10 lb |
Gearing Comparison
Penn Spinfisher VI uses CNC Gear Technology. It implies precision in design and robustness. The gearing system is highly durable and efficient.
Abu Garcia Revo SX utilizes AM-G Fully Machined Gear Systems. This indicates a high level of craftsmanship. The gears are intricately fashioned for smooth operation and durability.
Penn's technology ensures consistent, reliable performance. The gears have a high degree of precision, ensuring smooth reel action.
Abu Garcia's gear system contributes to a smooth, efficient reel operation. It's well-crafted for long-lasting use.
In comparison, both systems offer high-quality performance. However, Penn's CNC technology focuses on precision and consistency, while Abu Garcia's AM-G system emphasizes meticulous craftsmanship and efficiency.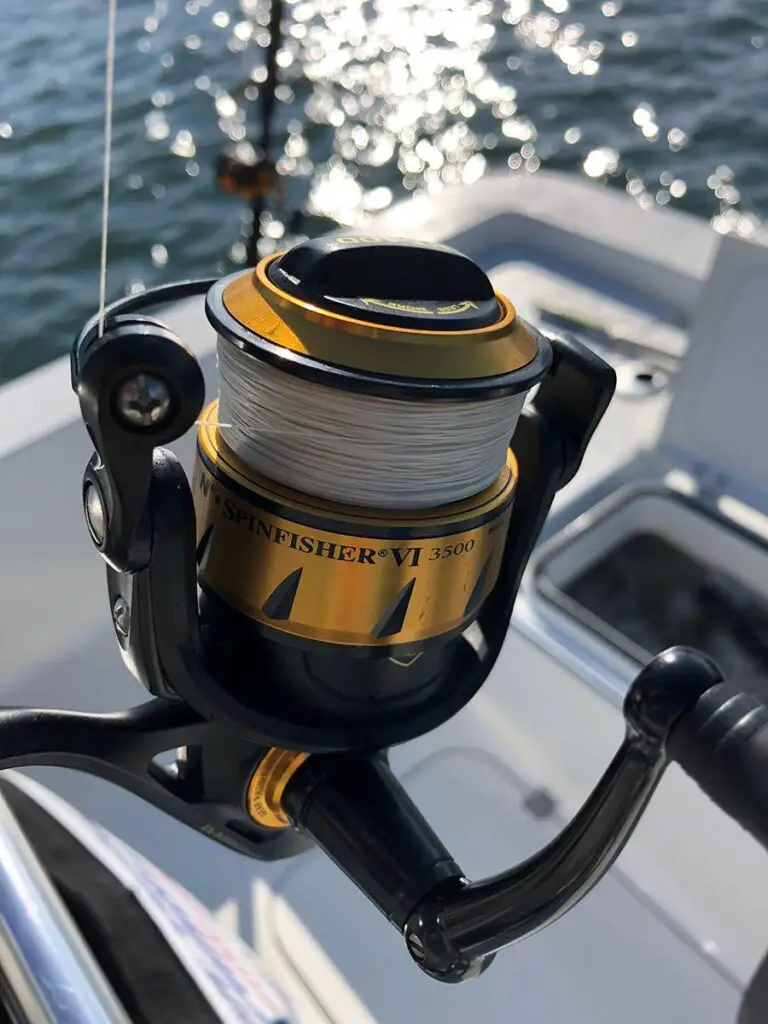 Drag System Comparison
Penn Spinfisher VI boasts HT-100 Drag Washers. This system offers smooth and consistent drag pressure, ideal for battling big fish. It's known for durability and longevity.
Abu Garcia Revo SX, on the other hand, utilizes a Carbon Matrix Drag System. It is praised for its ability to provide smooth, reliable drag pressure across the entire drag range. This system is highly efficient and reduces the likelihood of line breakage.
While both systems deliver excellent performance, the HT-100 from Penn offers superior durability. Conversely, the Carbon Matrix from Abu Garcia excels in smoothness and reliability throughout the drag range.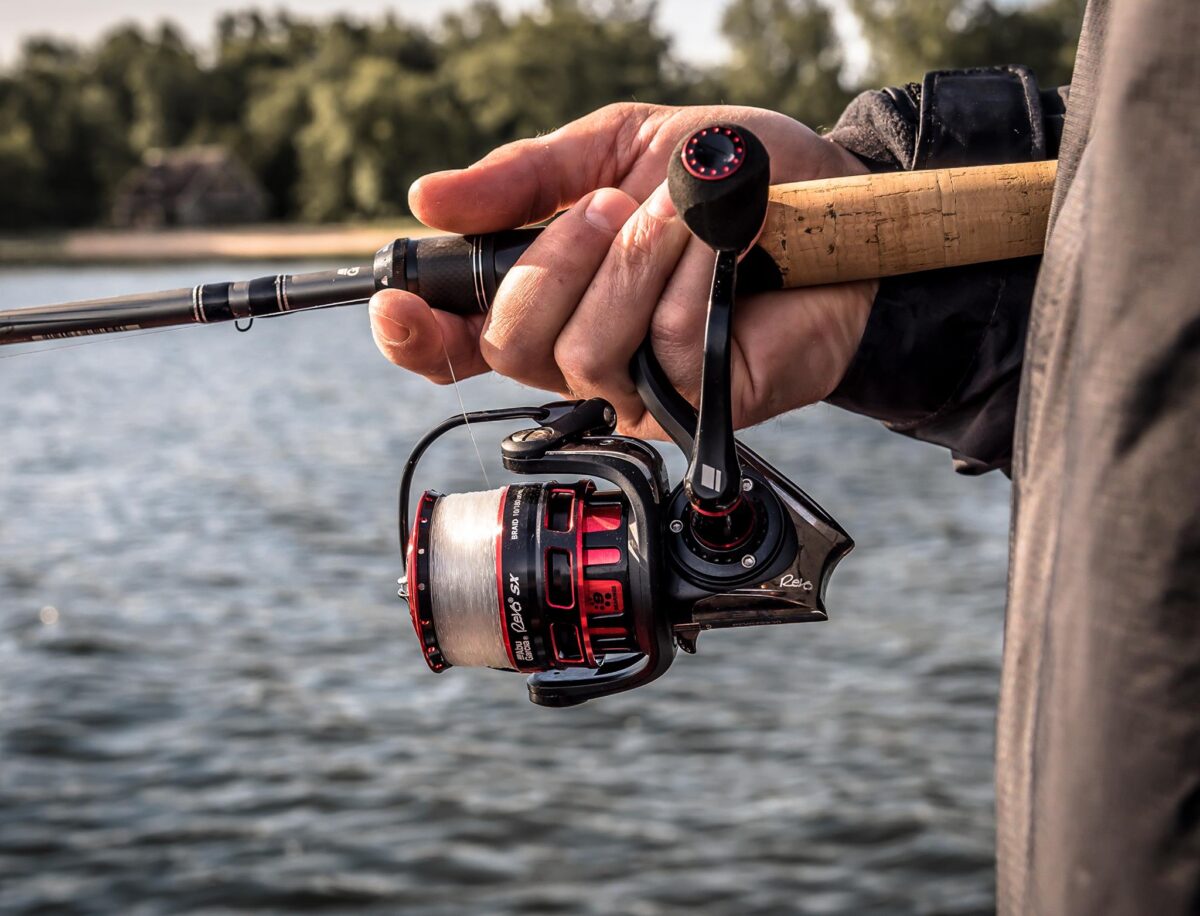 Body Construction and Materials
The Penn Spinfisher VI boasts a Full Metal Body, ensuring durability and strength. This provides superior rigidity, preventing warping under heavy loads. This promotes longevity and resistance to corrosion.
The Abu Garcia Revo SX features an A-SYM Body Design, promising a unique and ergonomic feel. It uses an asymmetrical design for improved comfort and control. The Revo SX focuses on a lightweight and balanced experience with its distinctive body design.
Value for Money
The Penn Spinfisher VI offers robust durability and saltwater resistance, making it a worthy investment for the serious angler. Its price reflects its higher-end features and design.
On the other hand, the Abu Garcia Revo SX, while cheaper, still provides excellent performance and high-quality materials. It offers good value for the angler on a tighter budget.
The Penn Spinfisher VI may be pricier, but its extreme durability justifies the cost. The Abu Garcia Revo SX, however, is also a great deal considering its performance and quality.
Best Suited For
Use the Penn Spinfisher VI for versatile saltwater angling. It's ideal for those who want a reel with a range of specialist models.
Opt for the Abu Garcia Revo SX for smooth casting. It's recommended for anglers who need to cast long distances.
Verdict
The Penn Spinfisher VI, scoring 8.5, is a robust and durable reel, ideal for saltwater fishing. It's a worthwhile investment for serious anglers, with its price reflecting its quality features.
In contrast, the Abu Garcia Revo SX, scored 7.1, is more budget-friendly. Despite it being cheaper, it doesn't compromise on performance or material quality.
The Penn Spinfisher VI's cost is justified by its superior durability. The Abu Garcia Revo SX offers great value given its performance and high quality.