Abu Garcia is one of the most well-known brands in the fishing industry as they have a solid reputation for producing quality rods and reels for a price that the average angler can typically afford. Many of their products are designed with specific purposes in mind such as going after larger, hard-pulling fish or using finesse lures. 
For many anglers, Abu Garcia reels provide a premium feel without the large price tag that usually goes with them. If you're an angler that's loyal to the Abu Garcia brand, you're probably well-aware of the quality and reliability that the company's products are known for. However, it might be difficult to figure out just which one of the Abu Garcia baitcasting reels are best. 
In this article, we've outlined our top 7 picks when it comes to Abu Garcia reels and explained the advantages and features each one has. If you're looking for the absolute best Abu Garcia baitcasting reel, keep reading. 
1. Abu Garcia Revo SX
ON SALE $24.46 OFF
Bestseller No. 1
The Abu Garcia Revo SX is not the overall highest-performing reel made by the company, but it is our top pick as we also factor in the price and the reel's overall value compared to the others. This one packs nearly everything you could want in a good low profile baitcaster and offers it at a price that most serious anglers can afford. The Abu Garcia Revo series reels feature one of the best braking systems of any mid-to-high level low profile baitcasting reel company in the entire fishing industry. 
It's comparable to the highly-rated Daiwa Tatula reel series in many ways, but the Abu Garcia Revo SX provides one of the most backlash-proof reels you'll find for less than $200. This anti-backlash technology is one of the most advanced in the industry and it makes the Revo SX a baitcasting reel that can be picked up and used by anglers of all skill levels, including beginners. This reel is made with a 9+1 ball bearing system that is incredibly smooth and makes it possible to cast your lure farther with greater accuracy. 
This SX is more durable and better-performing than older SX models in previous series. It's made with a rigid X2 Craftic alloy frame, as well as a Duragear brass gear system and Duraclutch design. The Infini Braking system combines magnetic and centrifugal braking systems for optimal braking to help you virtually eliminate backlashes and can be purchased in either a 6.6:1 or 7.3:1 gear ratio. 
Pros:
Infini braking system 
Easy to use for anglers of all skill levels 
Smooth 9+1 bearing system 
Offered in 6.6:1 or 7.3:1 gear ratio
Star drag system 
Cons:
Needs regular cleaning in order to perform at optimal level
2. Abu Garcia Revo Rocket 
ON SALE $113.09 OFF
Bestseller No. 1
There are few baitcasting reels in today's fishing industry that offer a blazing fast speed in terms of gear ratio that also bring along solid performance. The Abu Garcia Revo Rocket is one of the select few baitcasting reels that combine great performance with extremely-fast speed with a 10.1:1 gear ratio. Each turn of the handle brings in 41 inches of fishing line, which makes it incredibly easy to fish with topwater lures, jigs, jerkbait and a wide range of other lures while still maintaining good tension on your line. 
This reel is one of our favorites from Abu Garcia and stands out from the competition, as well as other Abu Garcia reels in a number of ways. The Revo Rocket is made with a 10+1 stainless steel ball bearing system that's designed to be exceptionally smooth. This is the perfect reel for skipping or pitching jigs and other lures under docks or into heavy cover like grass beds, brush piles and other structures. 
In addition to having so many outstanding features and qualities, the Abu Garcia Revo Rocket is also incredibly lightweight. It tips the scales at just 7.3 ounces, making it one of the lightest reels on our list. It does leave a bit to be desired in terms of the line capacity, but the Revo Rocket is capable of packing on up to 175 yards of 10 lb mono and 195 yards of 20 lb braid. 
Pros:
Blazing-fast gear ratio of 10.1:1
Smooth casting and retrieval 
Lightweight (7.3 ounces)
Excellent for pitching or skipping 
Cons:
Not suitable for using with acidic baits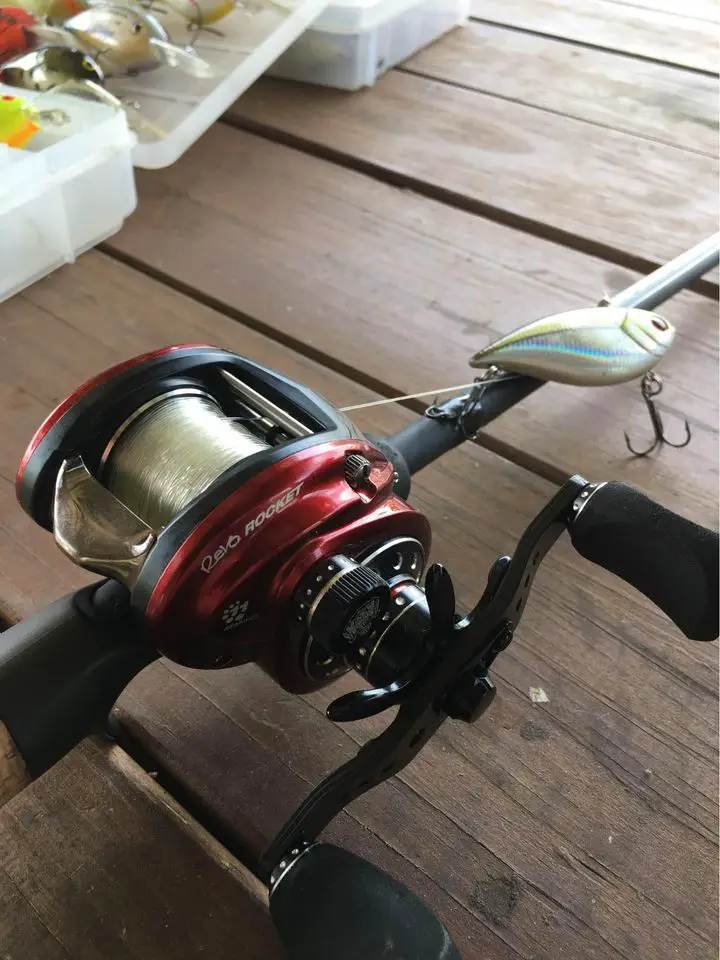 3. Abu Garcia Black Max 
ON SALE $9.87 OFF
Bestseller No. 1
When it comes to a good quality reel that's lightweight and affordable for nearly any angler, our favorite choice is the Abu Garcia Black Max. This one is great if you're on a budget and it's one of the best low profile baitcasting reels you'll find for beginners who are just getting started using baitcasters. You can usually find this reel for less than $50 and it's also available in a rod and reel combo for around $100. 
It features the MagTrax magnetic braking system that's designed to help slow down the spool when casting to potentially stop the reel from being backlashed. It doesn't offer the more proficient dual braking system that the Revo SX has, but the MagTrax is adequate for most anglers. This is another lightweight reel that only weighs 7.3 ounces, which is the same as the Revo Rocket. 
It's made of both graphite and aluminum parts which give it a decent amount of rigidity and durability. It has a max drag weight of 18 pounds, which is reasonable and enough for bass fishing and most other freshwater fish species. It's also crafted with saltwater corrosion-resistant parts, which means you can fish in any type of environment you want with the Black Max. 
Pros:
Corrosion resistant parts 
Lightweight 
Good drag system 
Great entry level baitcasting reel 
Affordable 
Cons:
Braking system is not as effective as the Revo SX
Can develop some squeaks or grinding sounds if not cleaned regularly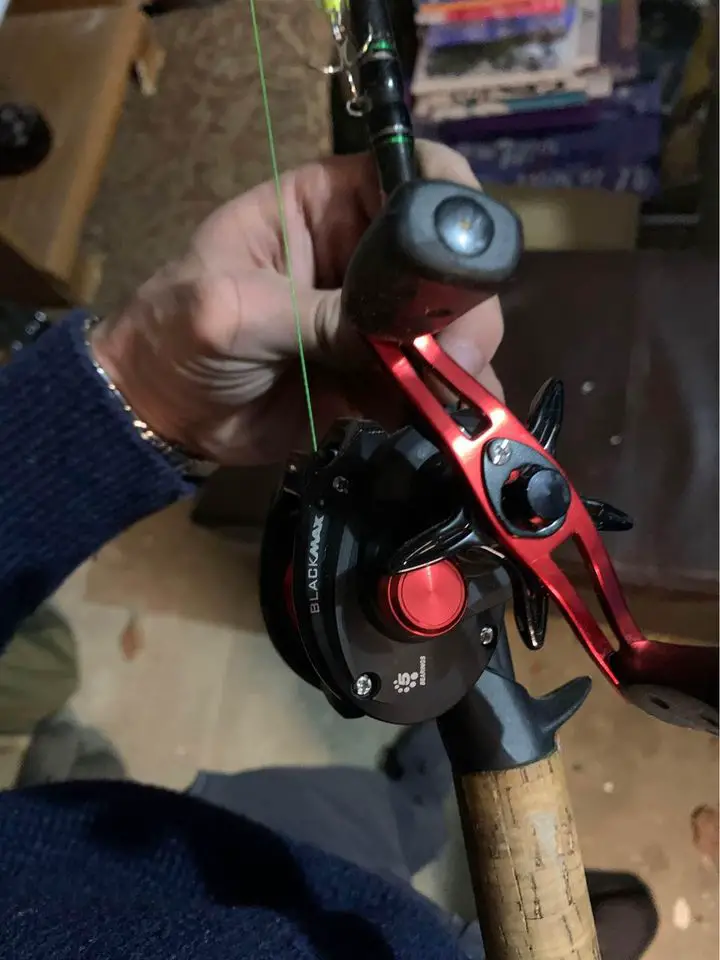 4. Abu Garcia Revo Toro Beast 
ON SALE $74.03 OFF
Bestseller No. 1
The Abu Garcia Revo Toro Beast is one of the best baitcasting reels for going after monster-sized fish that most other reels simply can't handle. This one certainly lives up to its namesake as the 'Toro Beast' of the Abu Garcia brand. You can confidently target giant fish in either freshwater or saltwater with this reel since it's made with corrosion-resistant parts. 
The Abu Garcia Revo Toro Beast has one of the smoothest drags of any other baitcasting reel like it. Many other brands and models like the Lews SuperDuty or the Penn Squall are said to have decent smoothness in terms of casting and retrieval, but the Revo Toro Beast offers this and an exceptionally smooth drag system as well. It's made with the Carbon Matrix Drag system, which gives this reel a max drag weight of 25 pounds, which is enough to go after nearly any type of freshwater species and most saltwater game fish. 
As you might expect with a heavy-duty baitcasting reel, the Abu Garcia Revo Toro Beast offers plenty of line capacity. It's capable of packing on 300 yards of 12 lb mono and much more braided line so you can rest assured that you'll have enough line to outlast the biggest of sportfish species. It offers a magnetic braking system that is very effective as it is built with 6 centrifugal weights that help dampen the spool's rotation. 
Pros:
Excellent for large fish
Saltwater/freshwater use 
Good line capacity
Smooth, powerful drag
Smooth casting and retrieve
Cons:
Heavier than other reels 
Bearings aren't shielded, meaning it should be cleaned after saltwater use
5. Abu Garcia Revo MGXtreme
Bestseller No. 1
If money is not an inhibiting factor in your search for the best Abu Garcia baitcasting reel, the Revo MGXtreme is easily the highest-performing reel you can get. This one is nearly everything one could want in a baitcasting reel, all packaged into a incredibly-light 4.5-ounce reel. The Revo MGXtreme is made with 11 total bearings that create an exceptionally smooth experience that rivals even the top Shimano reels in both casting and retrieval, as well as drag smoothness as well. 
The Revo MGXtreme sets a new bar in terms of lightweight, high performance baitcasting reels, but we know that the price will likely drive away most anglers. After going through the many features that the MGXtreme offers, it's easy to see why this one is a favorite among professional bass anglers and guides. It's made with 8 stainless steel HCPR bearings, as well as one roller bearing. Abu Garcia went to extra lengths to ensure that this would be the smoothest reel on the market by adding in 2 additional CeramaLite spool bearings. 
It's also made with the Carbon Matrix dual drag system that helps prevent backlashes and the Infini II spool design is also crafted so that the line is collected onto the spool in a neat and orderly manner so you will never have to worry about developing those small, pesky tangles that often create a problem while you're fishing. This one is made with Abu Garcia's SLC (Super Light Concept) so that it maintains all of the performance capabilities you want in a good reel without being weighed down by the typical heavy parts. 
Pros:
Extremely lightweight
Very smooth 
Good drag
X-Mag alloy one-piece frame 
C6 carbon side plates
CeramaLite spool bearings
Cons:
6. Abu Garcia Ambassadeur C3 Round Reel 
The Abu Garcia Ambassadeur C3 Round Reel is one that's often used by professional anglers the world over because of its outstanding drag and the fact that it's very easy to use. The Ambassadeur C3 packs a load of top-notch features that make this one a must-have for serious offshore anglers. It's made to be exceptionally tough and capable of handling the larger fish you typically catch many miles away from shore. 
One of the most prominent features of the Abu Garcia Ambassadeur C3 is the reel's drag system. It's made with three ball bearings to give anglers plenty of power and smoothness. These bearings are steel plated and covered with steel material so that they'll be capable of withstanding the rigors of saltwater offshore fishing. The total weight of the reel is 10 ounces, which is much lighter than most other round reels of its kind. 
This reel can be purchased in two different models: the 5500 and 6500, which are both large and well-suited for going after big saltwater or freshwater fish species. The Ambassadeur C3 is made with a high line capacity that is capable of holding up to 320 yards of mono line on the larger 6500 size and up to 240 yards on the 5500. It's a beautiful combination of brute strength with elegant style that is one of the best round reels on the market today. 
Pros: 
3 stainless steel ball bearings and one centrifugal bearing
Centrifugal braking system 
Star drag makes it easy to make minor adjustments 
Outstanding value and performance 
Cons:
Lacks enough drag to target some trophy-sized fish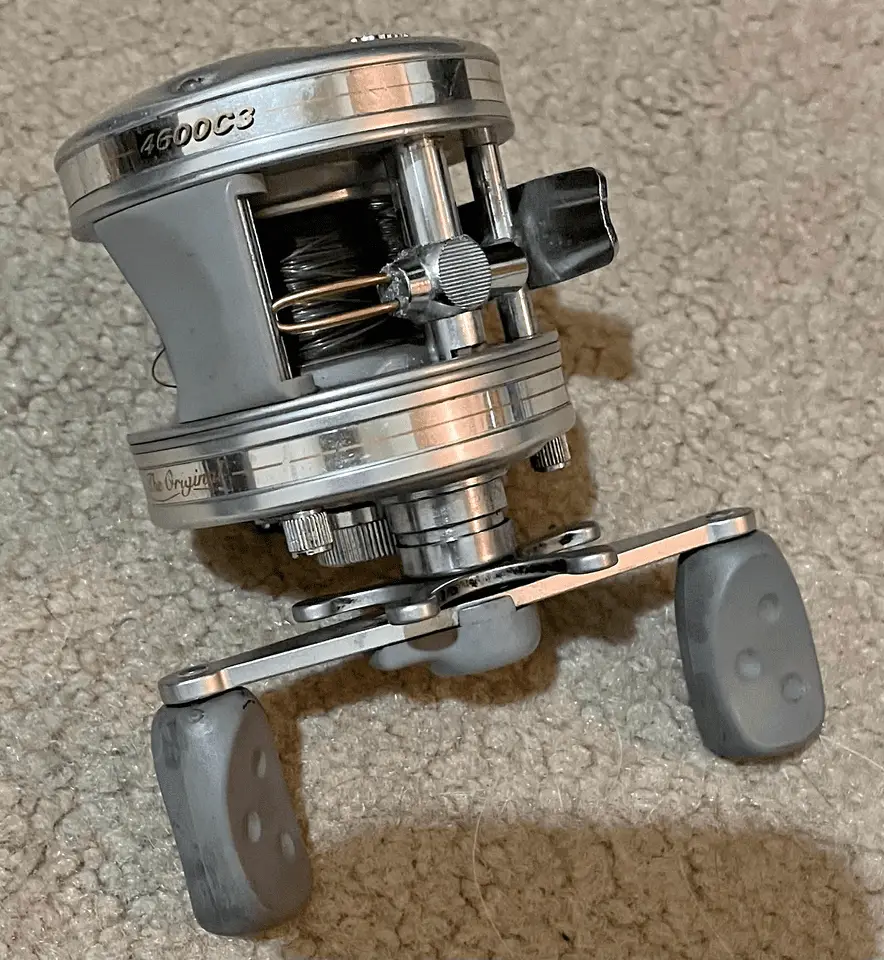 7. Abu Garcia Max Pro
Bestseller No. 1
If you're looking for a highly-versatile Abu Garcia reel that isn't going to be too pricey, the Abu Garcia Max Pro certainly deserves a closer look. This reel is a true workhorse in many ways and combines the outstanding performance of the brand's premium-quality reels with the affordable price of some of its low to mid-level models. The Max Pro, or Pro Max, is made with corrosion-resistant parts, which means you can use it in freshwater or saltwater. 
The Max Pro is made from a solid one-piece graphite frame and also features graphite side plates, which are lightweight, but provide a good amount of durability for handling larger fish. It features a double-anodized aluminum spool, stainless steel ball bearings and one roller bearing, as well as a brass Duragear that makes the reel both smooth and tough enough to last for many years if cared for properly and cleaned regularly. 
The Abu Garcia Max Pro offers a very low profile design that's comfortable to hold and cast for many anglers. The Power Drag System delivers up to 15 pounds of max drag weight, which is enough for bass fishing and a range of other freshwater species, but might not be quite enough for some larger saltwater species. 
The reel is made with a 7.1:1 gear ratio, which is much faster than some of the other reels in its class. It's one of our favorite Abu Garcia low profile reel models and gives anglers the feel and performance of a premium-quality baitcaster at a price that most can afford. 
Pros:
Exceptionally smooth drag
Fast 7.1:1 gear ratio
Good spool capacity 
Easy to cast and retrieve 
Affordable price 
Cons:
Drag is not adequate for larger-sized fish
Frame isn't quite as durable as aluminum material 
How We Rate Products
I thoroughly review all products to measure their performance, durability, and value for money. This is done through bench and field testing to check how the product performs. This testing results in an overall score that I give to all products. All metrics are scored out of 5.
Performance
The performance score is how well this product fulfills its primary purpose. Does it have all the features and optional extras you need to catch the target species? We also interview expert anglers on their experience to build a broader and more comprehensive view on the performance under multiple conditions.
Test 1: Confirm that the max drag meets the manufacturer's specifications.
Test 2: Test the maximum casting distance using a 1.0-ounce lure.
Test 3: Test the accuracy by casting 10 times into a 3 ft diameter circle at 30 yards.
Test 4: Check the versatility and the ability to handle multiple uses by field testing with 3 different lures and baits.
Durability
Durability refers to how long the product will continue functioning. I twist, bend, and break all the products to check their longevity. This score is for the materials of construction, the quality of the workmanship, and the servicing requirements. There are also bonus points for manufacturers' warranty.
For products that we can't test for long enough, we also consult with experts who have been using them for multiple decades to judge their longevity.
Test 5: Pull it apart to check the grease and oil levels, how difficult it is to maintain, and whether any sand or salt has deposited after use in saltwater.
Value for Money
The final aspect of the scoring system is the price or, more specifically, the value for money. Value for money is a comparison against the closest alternative products, both by the same manufacturer and other brands.
Overall Score
Finally, I average the three scores of performance, durability, and value for money to give the overall score of each product reviewed.
To see more details, please read the complete guide on how we test and evaluate fishing products.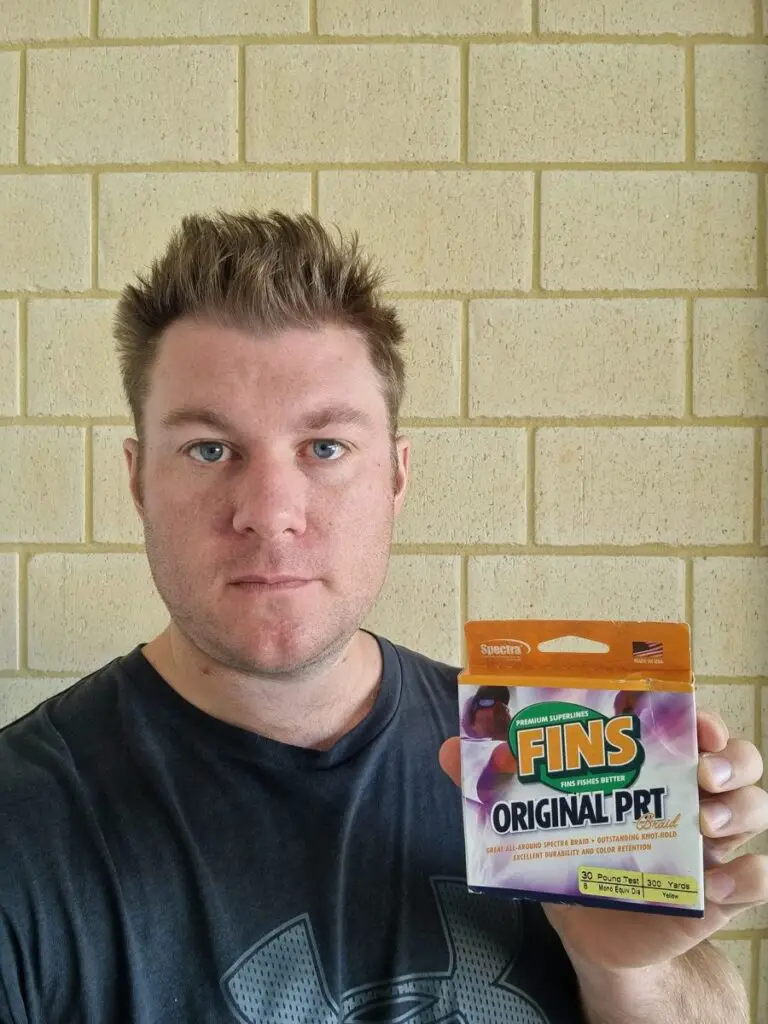 Conclusion 
There are plenty of different Abu Garcia baitcasting reels to choose from, but you can't go wrong with any of the 7 models we've listed. These reels are made with outstanding quality and each one is specially-made for a range of anglers depending on their skill level. 
Last update on 2022-11-29 / Affiliate links / Images from Amazon Product Advertising API