I've often faced the dilemma of choosing between Shimano and Abu Garcia fishing reels. These two popular brands remain the top choices for many fishing enthusiasts, offering a range of reel models designed to cater to various preferences and budgets.
Shimano reels tend to be more lightweight and provide better performance than some Abu Garcia models. However, it's important to note that Abu Garcia reels are often cheaper than their Shimano counterparts, making them an attractive option for those on a budget.
When it comes to individual reel performance and quality, both brands have their standout products, such as the Shimano Vanford and the Abu Garcia Revo Rocket.
| Attribute | Shimano Fishing Reels | Abu Garcia Fishing Reels |
| --- | --- | --- |
| Performance | ⭐⭐⭐⭐⭐ | ⭐⭐⭐⭐ |
| Quality | ⭐⭐⭐⭐⭐ | ⭐⭐⭐⭐ |
| Technology | ⭐⭐⭐⭐⭐ | ⭐⭐⭐⭐ |
| Value for Money | ⭐⭐⭐ | ⭐⭐⭐⭐⭐ |
| Durability | ⭐⭐⭐⭐⭐ | ⭐⭐⭐⭐ |
| Range | ⭐⭐⭐⭐⭐ | ⭐⭐⭐⭐⭐ |
| Overall Score | ⭐⭐⭐⭐⭐ | ⭐⭐⭐⭐⭐ |
Brand History and Reputation
Shimano
Shimano is a Japanese company, known for its high-quality fishing reels and other tackle. Founded in 1921, they have almost a century of manufacturing precision-engineered products. Shimano initially focused on bike components and only entered the fishing market in the 1970s.
Shimano gradually introduced a range of spinning and baitcasting reels catering to freshwater and saltwater applications. Their products are often perceived as superior in design and build quality, including the Stradic, Curado, and Stella.

Abu Garcia
Abu Garcia traces its roots back to Sweden in 1941. They have a long history of manufacturing fishing reels and expanded their product lineup to include rods, apparel, tools, and fishing equipment. Abu Garcia initially produced only round baitcasting reels but later introduced low-profile baitcasters and spinning reels to their collection.
Their spinning reel range primarily targets freshwater fishing applications. Abu Garcia's reels are predominantly available in the entry to the lower mid-price segment, with a few upper mid-range options and a premium high-end offering. 
Abu Garcia has made a significant impact in the world of baitcaster reels. Their notable baitcasting reel lineups include the Ambassadeur, Revo, and Max series.

Shimano and Abu Garcia have a rich history in their origins, offering a range of high-quality fishing reels catering to various fishing enthusiasts' tastes and preferences. 
Types of Fishing Reels
In this section, I'll discuss the two main types of fishing reels produced by Shimano and Abu Garcia: spinning reels and baitcasters. I'll also briefly cover the characteristics and performance of each type.
Spinning Reels
Spinning reels are considered versatile and commonly used among different fishing styles. They work well for freshwater and saltwater fishing, and can handle a variety of species.
Shimano Spinning Reels
Shimano offers a wide range of spinning reels, suitable for different skill levels and budgets. They produce high-quality reels like the Shimano Stella SW Spinning Reel, which can handle saltwater environments and larger fish. Shimano spinning reels are known for their durability, smooth performance, and advanced technologies.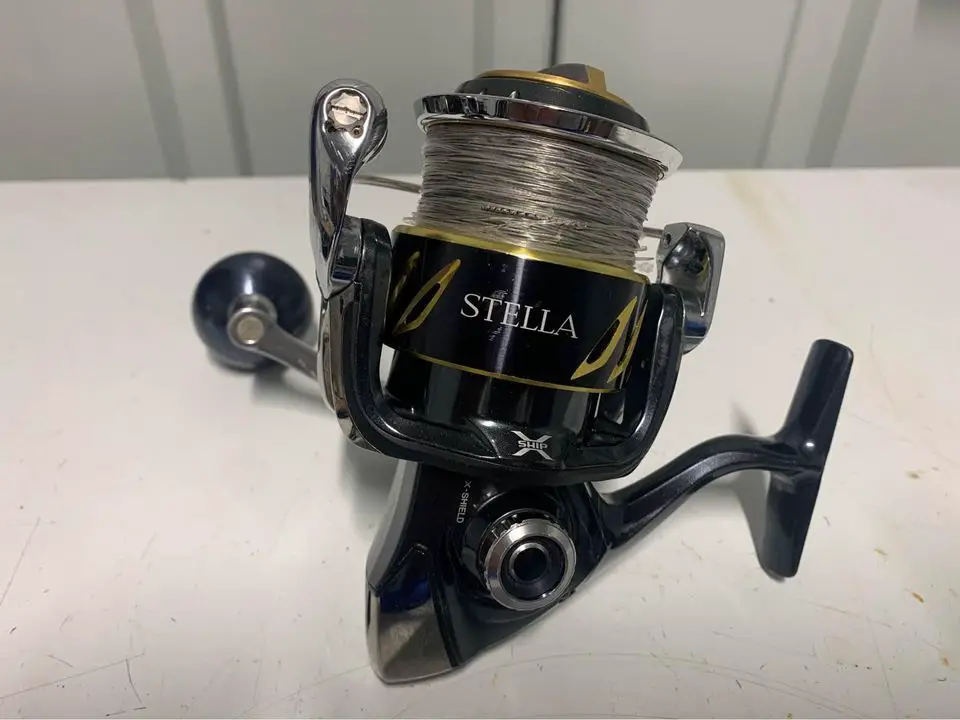 Abu Garcia Spinning Reels
Abu Garcia's spinning reels are also highly regarded in the angling community. Their Revo Rocket is considered one of the best bass spinning reels on the market. Offering quality build, smooth action, and efficient line management, Abu Garcia spinning reels are a reliable choice for anglers targeting various species.
Baitcasters
Baitcasting reels are preferred by anglers who target larger fish, as they offer more control, accuracy, and power. These reels suit fishing techniques like flipping, pitching, and trolling.
Shimano Baitcasting Reels
Shimano has earned its reputation with their baitcasting reels, especially in freshwater. The SLX series, for example, provides excellent stability and smoothness in casting and exceptional drag systems for resistance. Anglers who fish for muskie and northern pike often choose these reels.
Abu Garcia Baitcasting Reels
Abu Garcia's baitcasting reels offer strength and efficiency for targeting larger freshwater species. Reels like the Revo Toro Beast are popular among muskie and northern pike anglers due to their power and advanced features. In addition to freshwater, Abu Garcia offers a solid range of saltwater baitcasting reels for anglers targeting ocean-dwelling species.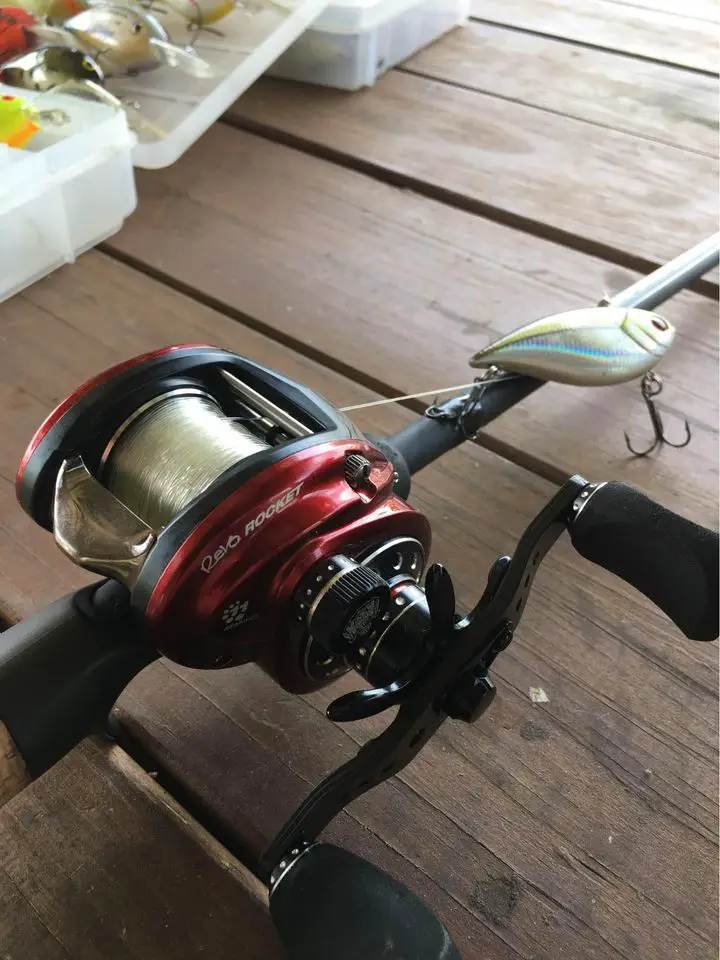 In summary, Shimano and Abu Garcia provide a diverse range of fishing reels, catering to anglers of different preferences and targeting various species. Both brands have their strengths and specializations, making them popular among seasoned and novice anglers.
Quality and Design
Regarding quality and design, I noticed that both Shimano and Abu Garcia offer a wide range of fishing reels to suit various budgets and preferences. In my experience, Shimano reels tend to be priced higher than Abu Garcia. Still, many anglers, including myself, believe that the superior design and build quality justify the higher price point.
Abu Garcia, on the other hand, has a strong focus on freshwater bias, and their reels are mostly designed for freshwater fishing applications. Most of their spinning reels fall into the entry to lower mid-price range, with a couple of upper-mid options and a premium high-end offering. While their prices are generally more affordable, I've found that they don't compromise on quality.
I have used both brands and can attest that their design aspects prioritize smooth operation, durability, and ease of use. For instance, Shimano reels often prioritize reducing rotational noise, ensuring a virtually silent experience when fishing on the water.
In terms of build materials, both Shimano and Abu Garcia employ high-quality materials that contribute to the reels' longevity and reliability. Additionally, their gear systems are designed to ensure smooth and efficient functioning, essential for a satisfying fishing experience.
Shimano reels tend to be more expensive but are often considered more refined and durable, while Abu Garcia offers more affordable options without compromising quality.
Technology
When it comes to technology, both Shimano and Abu Garcia have their strengths and weaknesses. Shimano, for instance, is known for its innovative and top-quality reel designs. A particular feature that stands out is their Hagane gear system, which provides exceptional strength and durability in their reels. Additionally, their X-Ship technology improves gear support and alignment, ultimately providing a smoother, more efficient fishing experience. 
But Abu Garcia doesn't fall behind in terms of technology. They are known for their freshwater focus, with most reels explicitly designed for freshwater fishing applications. They offer a solid range of reels with sizes from 1000 to 4000, catering to entry-level to premium high-end choices. Their reels emphasise robust construction and feature a Carbon Matrix drag system, which offers a smooth and consistent drag performance. 
Here's a quick comparison of some notable technologies from the two brands:
Shimano:
Hagane gear system
X-Ship technology
Propulsion line management system
Aero Wrap II oscillation system
Abu Garcia:
Carbon Matrix drag system
Rocket Line Management System
Duragear brass gears
Infini II spool design
It is evident that both brands put a lot of effort into continuously improving their products through technological advancements. My experience with both Shimano and Abu Garcia reels has been positive. I can confidently say that they both offer a satisfying performance to meet the needs of various anglers.
Popular Models
Shimano
In my experience, Shimano has a wide range of high-quality fishing reels that cater to different angling preferences. One of their most popular models is the Shimano Stradic FL, which is regarded as the best overall spinning reel. The Stradic FL series offers durability, smoothness, and improved casting performance, making it an excellent choice for professional and recreational fishing.
Shimano Aero Wrap II Reduces Vibration

Propulsion Spool-Lip Design Allows Casting Longer

Dynam Balance Eliminates Wobble
Another well-known Shimano reel is the Stella series, targeting premium angling markets. These reels are known for their exceptional performance and reliability, providing a fantastic fishing experience no matter the conditions. Shimano offers various price points, from around $30 up to $700+, giving anglers of all levels a suitable option.
Shimano's Premier Spinning Reel

Extremely Corrosion Resistant Materials

All of Shimano's Latest Technologies

Can Handle the Largest Saltwater Species
Abu Garcia
Abu Garcia is another reputable brand when it comes to fishing reels. One of their flagship products is the Abu-Garcia Revo Rocket, a favored option for bass fishing. It combines powerful performance with smooth casting and retrieval, making it a consistent choice for bass anglers.
Blazing-fast gear ratio of 10.1:1
Smooth casting and retrieval 
Lightweight (7.3 ounces)
Excellent for pitching or skipping 
Another popular model from Abu Garcia is the Ambassadeur series, introduced in 1952. These round baitcasting reels are known for their durability and long-lasting performance. The Ambassadeur reels have withstood the test of time and remain a top choice for many anglers today. Abu Garcia offers reels at various prices, typically around $50 up to $500+.
Extremely Versatile Overhead Reel I Have Used For Dozens of Species

Gear Ratio of 5.3:1

Max Drag of 15 Pounds

310 Yards of 30 Pound Braid Capacity
Conclusion
In my experience with both Shimano and Abu Garcia fishing reels, I have found that each brand has strengths and weaknesses. Shimano reels tend to be slightly more expensive, but many anglers believe they offer superior design and build quality. 
When comparing the best overall spinning reels from both brands, the Shimano Stradic FL and the Abu-Garcia Revo Rocket are often recommended for different fishing applications.