In the world of fishing gear, two spinning reels stand out: the Shimano Saragosa SW and the Abu Garcia Revo SX. Each one boasts unique features and strengths. This comparison will shed light on their differences and similarities, helping you choose the best fit for your angling needs.
The Shimano Saragosa SW is a big game fishing reel for extreme conditions, while the Abu Garcia Revo SX is a smooth and long-distance casting spinning reel.
IPX8 Waterproof Body

Available Up to 18000 Size

High Retrieve Rate for Fast Pelagic Species Like Tuna

Upgraded Winding Torque
Saltwater Ready

DuraGear Brass Gearing

Titanium Coated Line Guide

Improved Dura Clutch
Specification Comparison
To try and get an accurate comparison, I've picked the Shimano Saragosa SW 5000 sized-model, and the Abu Garcia Revo SX 3000.
| | | |
| --- | --- | --- |
| Reel Comparison | | |
| | | |
| | | |
| | | |
| Max Drag | 22 lb | 11 lb |
| Mono Line Capacity | 240 yards of 10 lb | 140 yards of 10 lb |
| Braid Line Capacity | 245 yards of 20 lb | 180 yards of 10 lb |
Gearing Comparison
The Shimano Saragosa SW uses the Hagane Gear system, known for strength and durability. It provides smoothness and power even under heavy loads.
The Abu Garcia Revo SX, on the other hand, employs the AM-G Fully Machined Gear system, renowned for precision and efficiency. It offers smooth operation and improved gear feel.
The Hagane Gear system is cold forged, which ensures long-lasting durability. In contrast, the AM-G Gear system is precisely cut for superior performance.
Shimano's gear system focuses on robustness, while Abu Garcia's system prioritizes precision. Both systems are unique, offering different benefits to the user.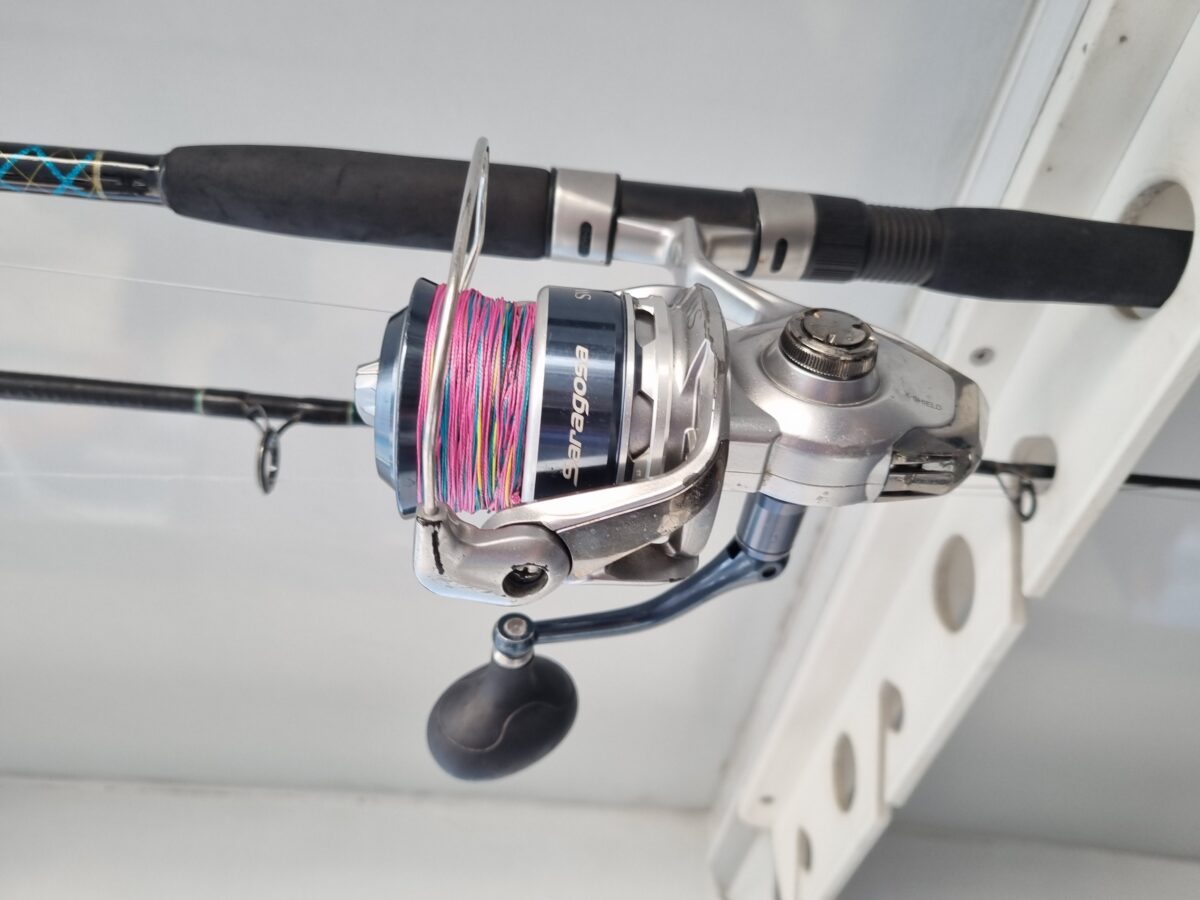 Drag System Comparison
The Shimano Saragosa SW uses a Cross Carbon Drag. This system ensures smooth, steady pressure throughout the drag range. It also handles high loads well.
On the other hand, the Abu Garcia Revo SX features a Carbon Matrix Drag System. This delivers consistent resistance across all settings. It is known for its superior stopping power. The Revo SX's drag is also notably smooth, even under heavy pressure.
Both systems are robust and reliable, but the Shimano Saragosa SW's is designed for heavier loads, while the Abu Garcia Revo SX's offers more consistent performance.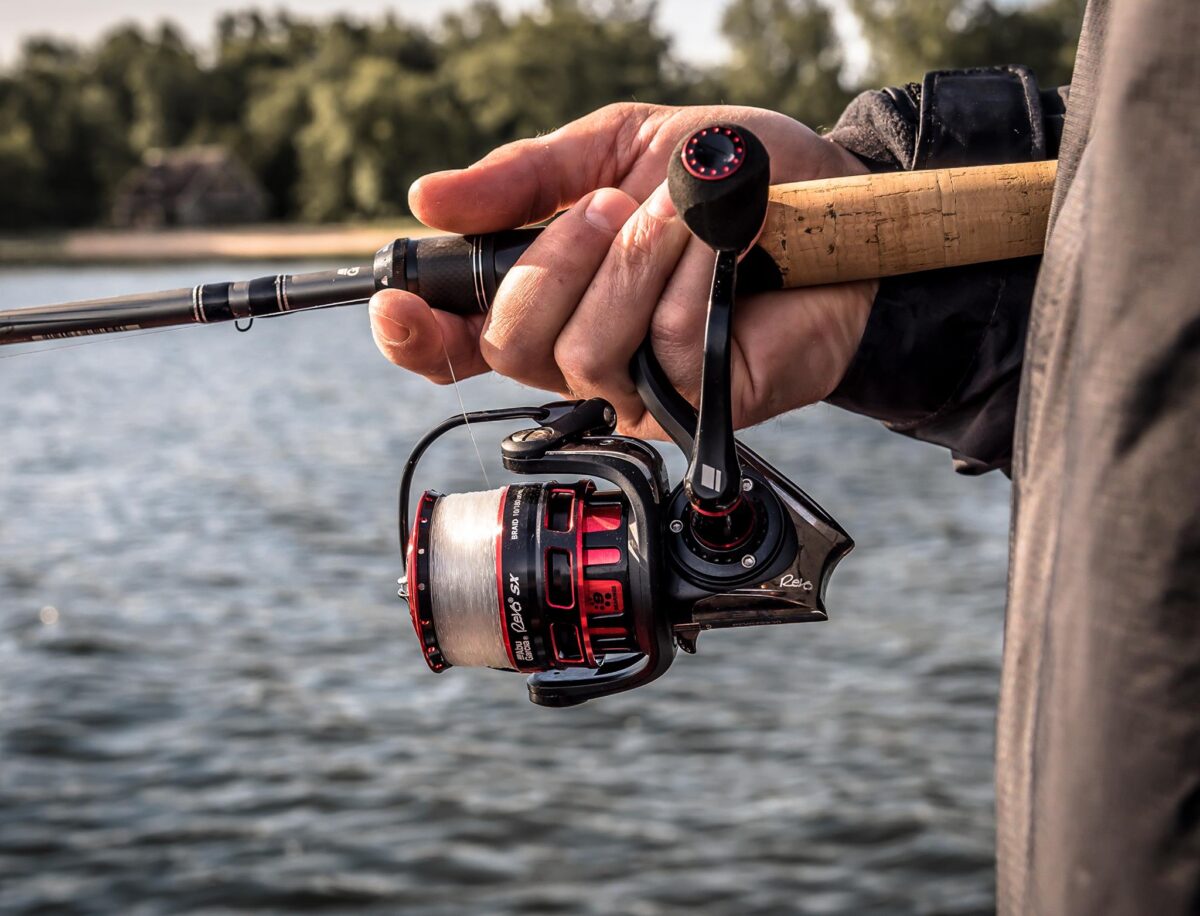 Body Construction and Materials
The Shimano Saragosa SW boasts a Hagane Body, known for its exceptional durability and rigidity, whereas the Abu Garcia Revo SX uses an A-SYM body design, ensuring a lightweight feel and enhanced balance.
The Saragosa's body is made from high-rigidity aluminium, preventing body flexing and improving crank power.
On the other hand, the Revo SX's body is crafted from C6 carbon, contributing to its lightweight nature while still maintaining strength.
The Saragosa SW's materials offer resistance to impacts and salt water, whereas the Revo SX's body is designed to resist side-load and torque.
Value for Money
The Shimano Saragosa SW offers exceptional durability and performance, making it a great value for its higher price. Its saltwater resistance and high line capacity justify the cost.
Conversely, the Abu Garcia Revo SX is cheaper and offers comparable quality. It is lightweight and boasts of smooth casting and retrieve.
While both provide excellent value, the Saragosa SW might be more cost-effective for frequent saltwater anglers. Meanwhile, the Revo SX would be a budget-friendly choice for those who need a versatile and reliable reel.
Best Suited For
Use the Shimano Saragosa SW for big game fishing and harsh conditions. Ideal for saltwater, deep sea, and heavy catch. Saragosa SW tackles challenging environments.
The Abu Garcia Revo SX suits for long-distance casting. Perfect for freshwater, light catch, and precision casting. The Revo SX excels in smooth, accurate throws.
For extreme battles, go for the Saragosa. For precision and distance, choose the Revo SX.
Verdict
The Shimano Saragosa SW scored 8 and excels in durability and performance. It's resistant to saltwater and has a high line capacity. Its cost is justified.
The Abu Garcia Revo SX scored 7.1. It's cheaper yet offers similar quality. This reel is lightweight with smooth casting and retrieve.
The Saragosa SW is ideal for regular saltwater fishermen due to cost-effectiveness. The Revo SX is a budget-friendly, versatile, and reliable reel.