In the world of fishing, choosing the right spinning reel is crucial. Two popular options are the Shimano Saragosa SW and the Daiwa BG. This comparison will delve into their features, performance, and overall value to help you make an informed choice.
The Shimano Saragosa SW is a big game fishing reel for extreme conditions, while the Daiwa BG is a value-for-money and durable spinning reel with a long life.
IPX8 Waterproof Body

Available Up to 18000 Size

High Retrieve Rate for Fast Pelagic Species Like Tuna

Upgraded Winding Torque
Saltwater Ready

Braid Ready - No Mono Backing Required

Machined Aluminum Housing

Infinite Anti-Reverse System
Specification Comparison
To try and get an accurate comparison, I've picked the Shimano Saragosa SW 5000 sized-model, and the Daiwa BG 3000.
| | | |
| --- | --- | --- |
| Reel Comparison | | |
| | | |
| | | |
| | | |
| Max Drag | 22 lb | 15 lb |
| Mono Line Capacity | 240 yards of 10 lb | 200 yards of 10 lb |
| Braid Line Capacity | 245 yards of 20 lb | 240 yards of 20 lb |
Gearing Comparison
The Shimano Saragosa SW employs the Hagane Gear system which is known for its durability and strength. It delivers seamless and smooth performance even under heavy loads. This technology ensures longevity of the reel.
On the other hand, the Daiwa BG uses the Digigear system. This system is designed for maximum efficiency with better speed, power, and durability. Digigear has larger gear teeth, providing improved contact between the drive and pinion gears for enhanced torque.
Hagane Gear excels in maintaining gear alignment, while Digigear is known for optimizing power transfer.
Both systems offer their unique benefits, making both reels reliable choices for different fishing situations.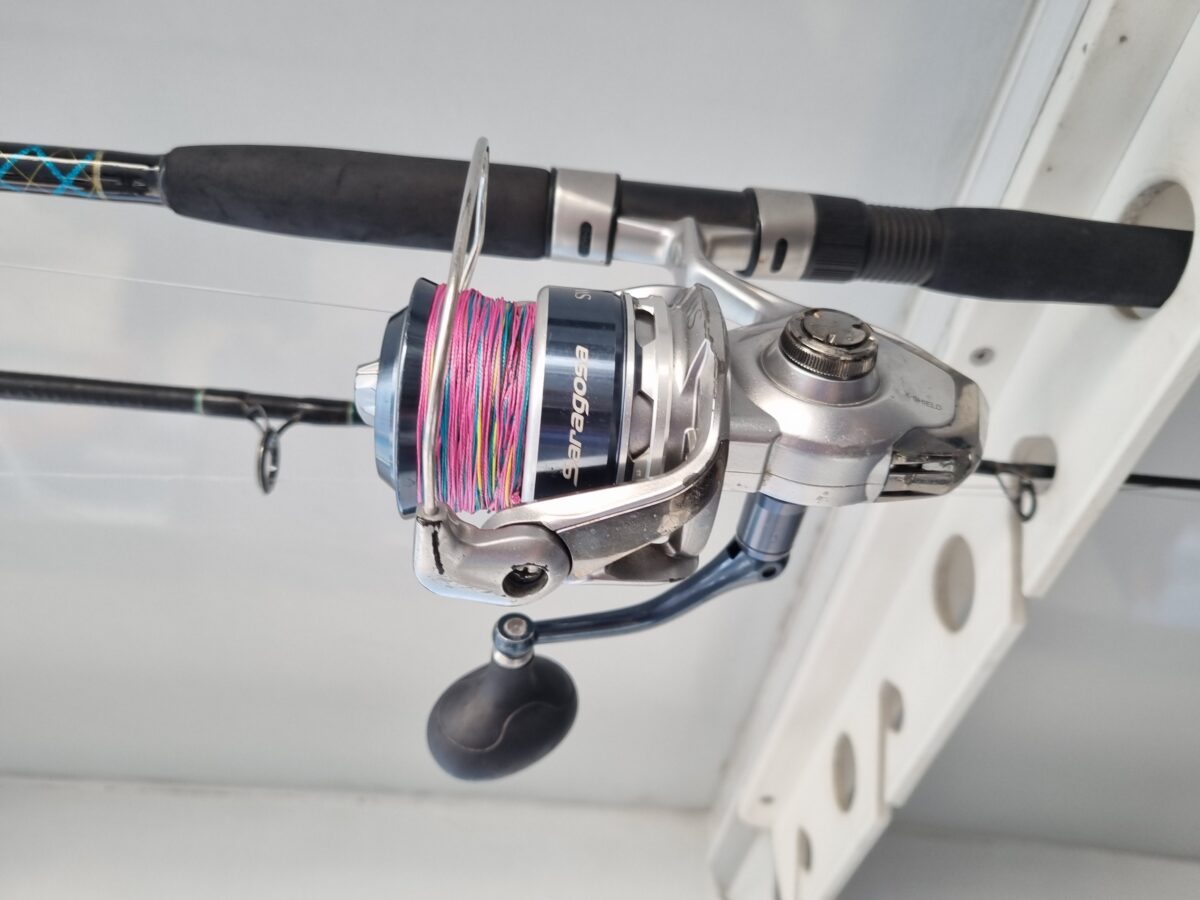 Drag System Comparison
The Shimano Saragosa SW uses Cross Carbon Drag system, offering robust, smooth and balanced drag performance.
The Daiwa BG features an Automatic Tournament Drag system, designed for precision and consistency.
The Cross Carbon Drag by Shimano ensures high resistance to heat and wear, providing a longer lifespan. In contrast, Daiwa's Automatic Tournament Drag provides seamless drag adjustments, ideal for game fishing.
Shimano's drag system prioritizes durability, while Daiwa's focuses on accuracy and smooth operation. Therefore, the choice between the two depends on the angler's preference and type of fishing.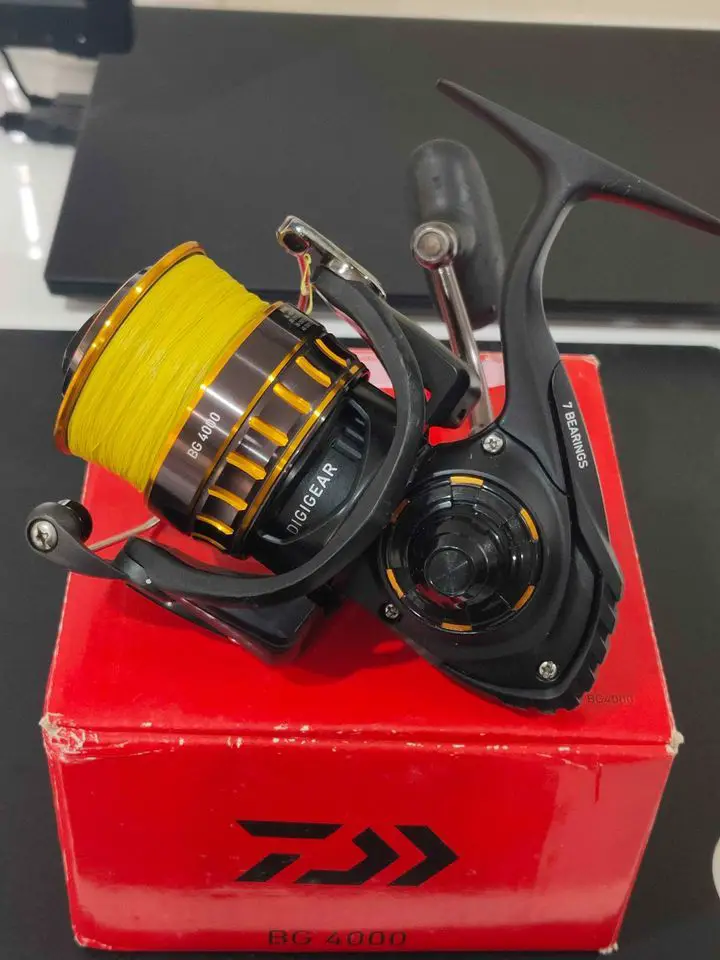 Body Construction and Materials
The Shimano Saragosa SW features a Hagane Body, known for its robustness and durability.
The Daiwa BG utilizes an Anodized Machined Aluminum Housing, acclaimed for its lightweight yet sturdy nature.
The Shimano's body offers exceptionally high rigidity, reducing flexing and ensuring efficient winding under pressure. Conversely, the Daiwa's aluminum housing provides maximum strength and minimum weight, offering a good balance of durability and ease of use.
While both reels boast superior quality materials, they differ in their construction, each offering unique advantages for different fishing situations.
Value for Money
The Shimano Saragosa SW offers robust features and durability, justifying its higher price. It's a good investment for serious anglers needing a high-performing reel.
The Daiwa BG provides solid functionality at a more affordable cost. It's an excellent choice for budget-conscious fishermen who still want quality.
Both offer good value for their respective prices, but the decision between them depends on your specific needs and budget.
Best Suited For
Opt for the Shimano Saragosa SW when fishing in extreme conditions or targeting big game. This reel is built to withstand the rigorous demands of such scenarios.
Choose the Daiwa BG for regular fishing activities. It offers good value for money, is durable, and has a longer lifespan. This reel is perfect for those seeking efficiency and reliability without breaking the bank.
Verdict
Shimano Saragosa SW scores an 8, justifying its price with robust features and durability. It's ideal for serious anglers seeking high performance.
Meanwhile, the Daiwa BG, scoring 8.8, offers quality at a lower cost, perfect for budget-aware fishermen.
Both provide good value but choosing depends on individual needs and finances.