In the world of fishing gear, two spinning reels stand out: the Shimano Vanford and the Abu Garcia Revo SX. This comparison will delve into their features, performance, and value to help you choose the best reel for your angling needs.
The Shimano Vanford is a state of the art, high performance, lightweight reel, while the Abu Garcia Revo SX is a smooth and long distance casting spinning reel.
Lower Weight than its Predecessor

Extremely Durable

Long Casting Distance

Full of Shimano's Latest Technology
Saltwater Ready

DuraGear Brass Gearing

Titanium Coated Line Guide

Improved Dura Clutch
Specification Comparison
To try and get an accurate comparison, I've picked the Shimano Vanford 3000 sized-model, and the Abu Garcia Revo SX 3000.
| | | |
| --- | --- | --- |
| Reel Comparison | | |
| | | |
| | | |
| | | |
| Max Drag | 20 lb | 11 lb |
| Mono Line Capacity | 140 yards of 10 lb | 140 yards of 10 lb |
| Braid Line Capacity | 200 yards of 10 lb | 180 yards of 10 lb |
Gearing Comparison
The Shimano Vanford utilizes a Cold Forged Hagane Gearing system. It's known for strength and durability. Hagane Gearing is cold forged, offering superior resilience.
The Abu Garcia Revo SX employs an AM-G Fully Machined Gear System. This system guarantees precision and smoothness. AM-G, is fully machined for exacting control.
Thus, the Vanford focuses on robustness, while the Revo SX prioritizes precision.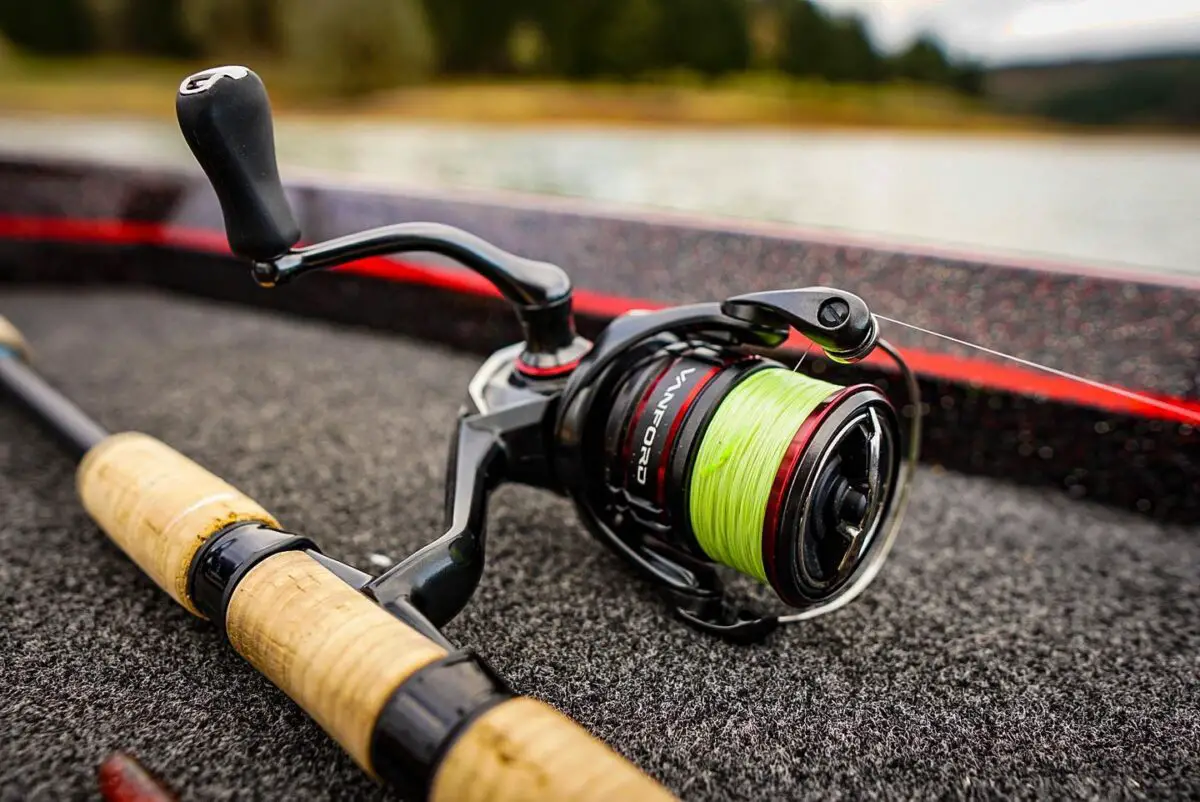 Drag System Comparison
The Shimano Vanford uses Cross Carbon Drag, providing smooth, progressive drag settings.
The Abu Garcia Revo SX has a Carbon Matrix Drag System, offering consistent drag pressure.
The Cross Carbon Drag is designed for toughness, while the Carbon Matrix emphasizes smoothness and precision.
The Vanford's system enhances high-intensity fishing, while the Revo SX's suits controlled, steady retrievals. Both systems use carbon, but their focus differs, catering to different angling styles and conditions.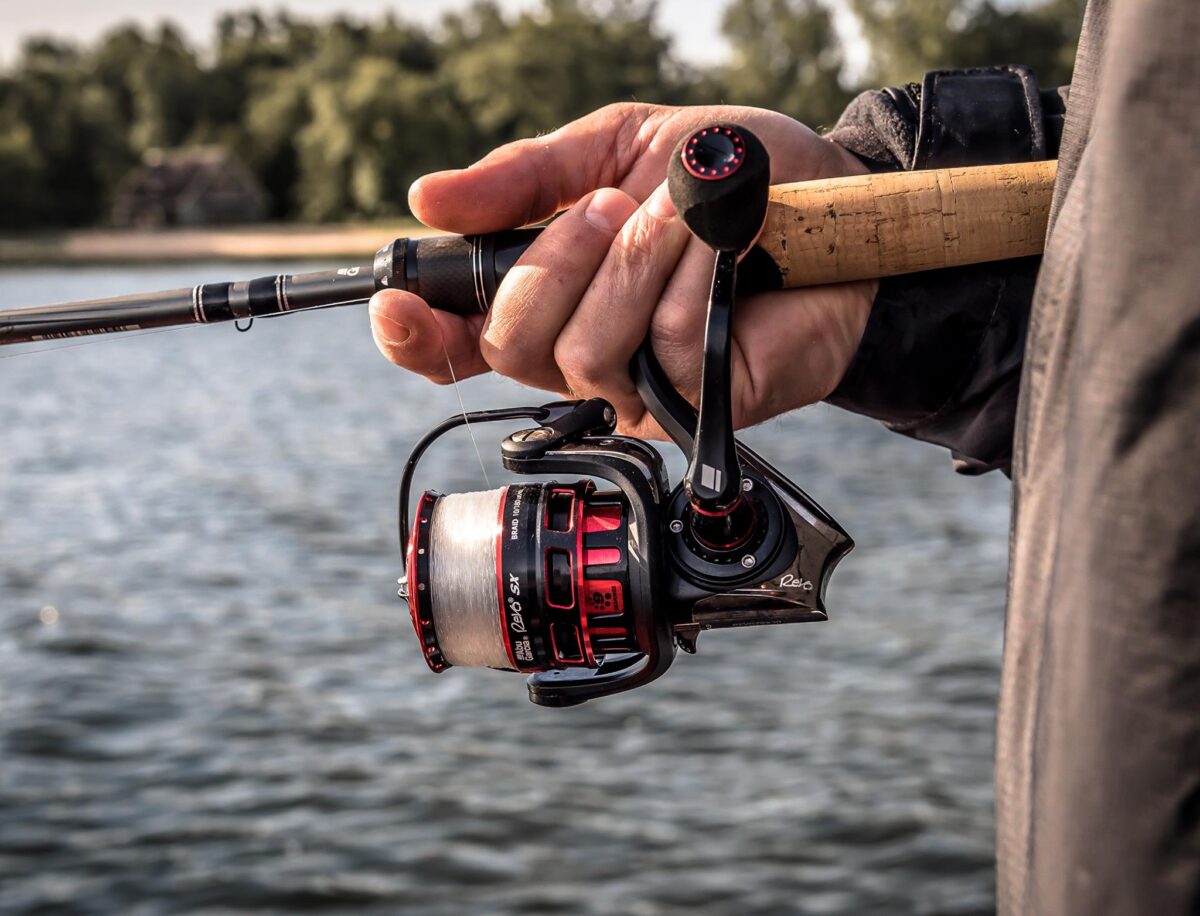 Body Construction and Materials
The Shimano Vanford is built with a G Free Body, enhancing balance and reducing fatigue, while the Abu Garcia Revo SX showcases an A-SYM Body Design, which maximizes strength and ergonomics.
Shimano uses Ci4+ material, ensuring lightness and rigidity, Abu Garcia employs an alloy frame for enhanced durability.
The Vanford uses HAGANE gearing for smooth operation, whereas the Revo SX features an AMGearing system for precision.
Shimano implements X-Ship technology for improved gear durability, while Abu Garcia uses an Infini brake system for adjustable control.
Value for Money
The Shimano Vanford is more expensive than the Abu Garcia Revo SX. However, the Vanford offers high-quality performance and durability which justifies its higher cost.
The Revo SX, being less expensive, provides good value for its price, offering considerable features and reliability.
For anglers on a budget, the Revo SX may prove to be a more cost-effective choice. Yet, for those willing to invest more for superior quality and performance, the Vanford may be worth the extra expenditure.
Overall, both reels present good value for money, depending on the user's budget and specific fishing requirements.
Best Suited For
Use the Shimano Vanford when seeking high performance and lightness in your fishing expedition. It's ideal for intense, demanding situations where precision and speed are paramount.
Turn to the Abu Garcia Revo SX for smooth operations and far-reaching casts. It's perfect for situations requiring a calm, controlled approach with extensive reach.
The Vanford excels in high-speed scenarios, while the Revo SX shines in distance casting.
Verdict
The Shimano Vanford scored higher than the Abu Garcia Revo SX. The Vanford is pricier but offers top-notch performance and durability.
The Revo SX is cheaper and provides good value with solid features.
Budget-conscious anglers may prefer the Revo SX. Those ready to spend more for superior quality should consider the Vanford.
Both reels offer good value depending on budget and fishing needs.