In the world of fishing gear, two spinning reels stand out: the Daiwa BG and the Abu Garcia Revo SX. Both have their strengths and unique features. Let's compare these two renowned reels to see which one tops the other.
The Daiwa BG is a value-for-money and durable spinning reel with a long life, while the Abu Garcia Revo SX has a smooth retrieve and long distance cast.
Saltwater Ready

Braid Ready - No Mono Backing Required

Machined Aluminum Housing

Infinite Anti-Reverse System
Saltwater Ready

DuraGear Brass Gearing

Titanium Coated Line Guide

Improved Dura Clutch
Specification Comparison
To try and get an accurate comparison, I've picked the Daiwa BG 3000 sized-model, and the Abu Garcia Revo SX 3000.
| | | |
| --- | --- | --- |
| Reel Comparison | | |
| | | |
| | | |
| | | |
| Max Drag | 15 lb | 11 lb |
| Mono Line Capacity | 200 yards of 10 lb | 140 yards of 10 lb |
| Braid Line Capacity | 240 yards of 20 lb | 180 yards of 10 lb |
Gearing Comparison
The Daiwa BG uses Digigear system, known for durability and smoothness. It provides effective power transmission, ensuring less gear wear. The gearing is digitally designed for maximum performance.
The Abu Garcia Revo SX utilizes AM-G Fully Machined Gear System, highlighting precision and strength. This system ensures consistent operation with its machined aluminum gears. The AM-G system is manually machined for high tolerances.
The BG's system ensures less noise and more fluid retrieval. The Revo SX's system assures a seamless interaction between gears.
Both offer superior quality, but Digigear leans towards smooth operation, whereas AM-G focuses on precision and strength.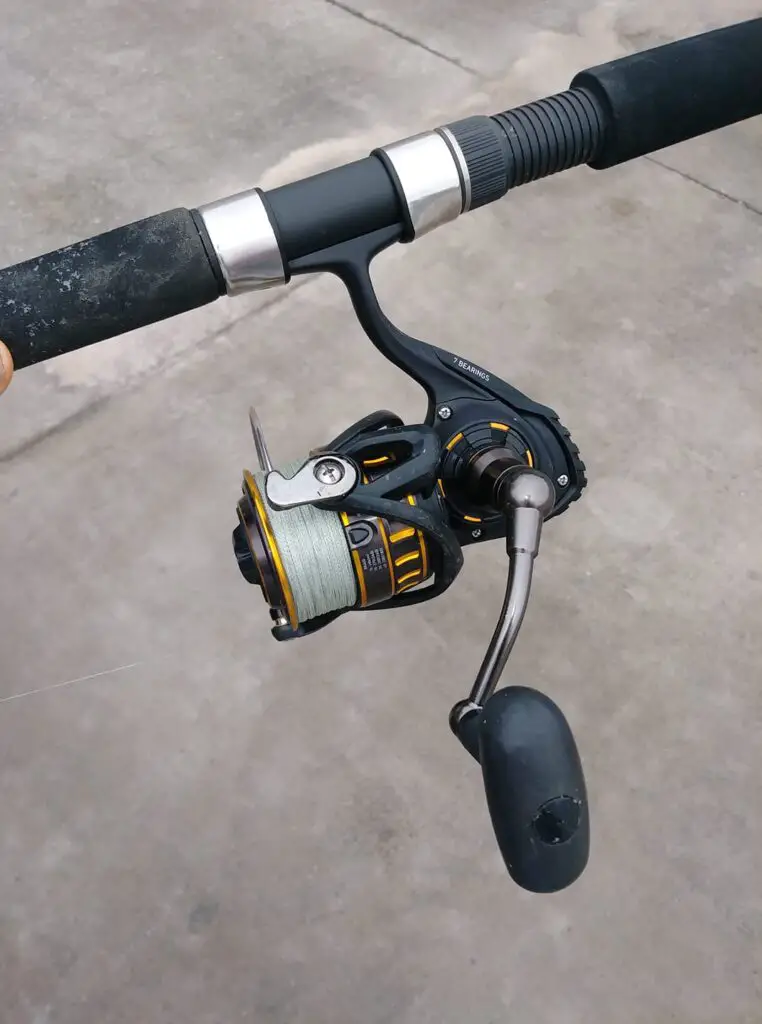 Drag System Comparison
The Daiwa BG's Automatic Tournament Drag system allows for smooth and precise adjustments. It is designed for high-stress situations, providing reliability.
In contrast, the Abu Garcia Revo SX's Carbon Matrix Drag System ensures consistent drag pressure across the entire drag range. It is known for its enhanced durability.
The Daiwa BG offers more immediate control, while the Abu Garcia Revo SX excels in drag consistency. The BG is ideal for tournament fishing, while the Revo SX is suited for long-term usage.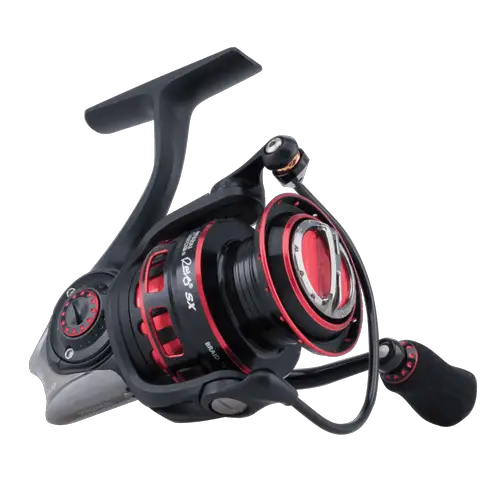 Body Construction and Materials
The Daiwa BG features an Anodized Machined Aluminum Housing, offering a sturdy and durable frame. The BG's housing is corrosion-resistant due to the anodizing process.
The Abu Garcia Revo SX is designed with an A-SYM Body Design, providing a distinctive and ergonomic structure. Its unique body design enhances comfort and reel handling.
The Daiwa BG is made of metal, ensuring high strength and rigidity.
Value for Money
The Daiwa BG offers significant value for its cost, providing high-quality performance and durability.
Despite a slightly higher price, the Abu Garcia Revo SX also delivers excellent performance with added features contributing to its value.
In terms of cost-effectiveness, the Daiwa BG stands out. But, if you're looking for advanced features and can stretch your budget a bit, the Abu Garcia Revo SX would be a worthy investment.
Best Suited For
Use the Daiwa BG when seeking durability, longevity, and value. It's ideal for long-term use where cost-effectiveness is a priority.
Choose the Abu Garcia Revo SX for smooth operations and extended casting range. It's suitable for precision fishing and long-distance casting scenarios.
Verdict
The Daiwa BG scored 8.8, higher than Abu Garcia Revo SX's 7.1.
The BG has excellent durability and performance, providing great value for money. The Revo SX, albeit pricier, offers advanced features.
If on a budget, opt for the BG. For extra features and budget flexibility, consider the Revo SX.