In the world of fishing gear, the Penn Slammer IV and Shimano Vanford are two powerhouse reels. Each offers unique features and performance benefits. This comparison will dissect their specifics, helping you decide the ultimate choice between these spinning reels.
The Penn Slammer IV is a powerful, heavy duty offshore fishing reel, while the Shimano Vanford is a state of the art, high performance, lightweight spinning reel.
I View This as an Extremely Durable Design

Very High Max Drag

Very High Retrieve Rate

8+1 Stainless Steel Ball Bearings 

Ideal for Charter Fishermen
Lower Weight than its Predecessor

Extremely Durable

Long Casting Distance

Full of Shimano's Latest Technology
Specification Comparison
To try and get an accurate comparison, I've picked the Penn Slammer IV 3500 sized-model, and the Shimano Vanford 3000.
| | | |
| --- | --- | --- |
| Reel Comparison | | |
| | | |
| | | |
| | | |
| Max Drag | 30 lb | 20 lb |
| Mono Line Capacity | 220 yards of 10 lb | 140 yards of 10 lb |
| Braid Line Capacity | 310 yards of 10 lb | 200 yards of 10 lb |
Gearing Comparison
The Penn Slammer IV uses CNC Gear Technology. It ensures precision and durability. The gears are machine-cut, offering smooth performance.
The Shimano Vanford employs Cold Forged Hagane Gearing. This system results in highly robust and long-lasting gears. They provide consistent smoothness and power efficiency.
In terms of strength, both are commendable. Penn's CNC gears are known for accuracy, while Shimano's Hagane gears are celebrated for toughness. The driving experience is smooth with both.
However, their manufacturing processes differ. CNC gears are computer machined. Hagane gears are cold-forged, a method increasing density and strength.
Each has its benefits. CNC Gear Technology offers precision. Cold Forged Hagane Gearing provides durability.
Both systems aim for optimal performance and longevity.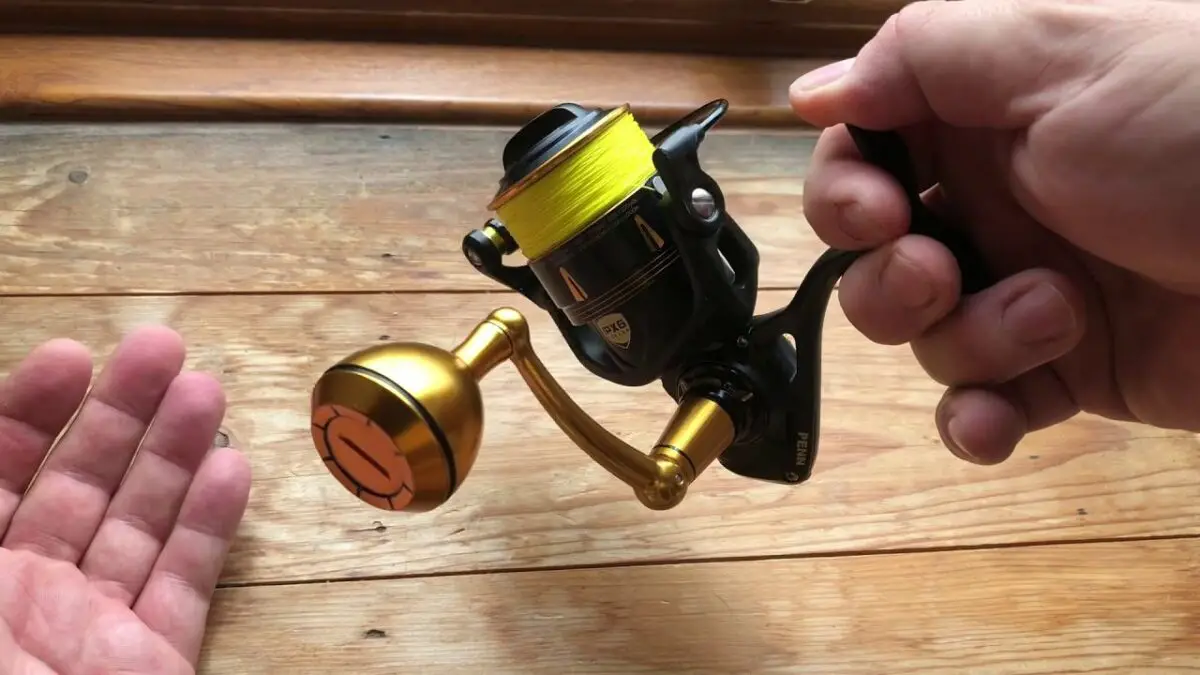 Drag System Comparison
The Penn Slammer IV features a Dura Drag system, offering smoothness and durability.
The Shimano Vanford, on the other hand, is equipped with a Cross Carbon Drag system, providing high resistance and excellent heat dissipation.
Dura Drag uses a proprietary material for superior drag performance, while Cross Carbon Drag utilizes carbon fiber washers for consistent drag pressure. The Penn reel's drag system is designed for heavy-duty fishing, whereas the Shimano's is fine-tuned for precise control.
Both provide exceptional stopping power, but their mechanics differ, resulting in unique performance characteristics.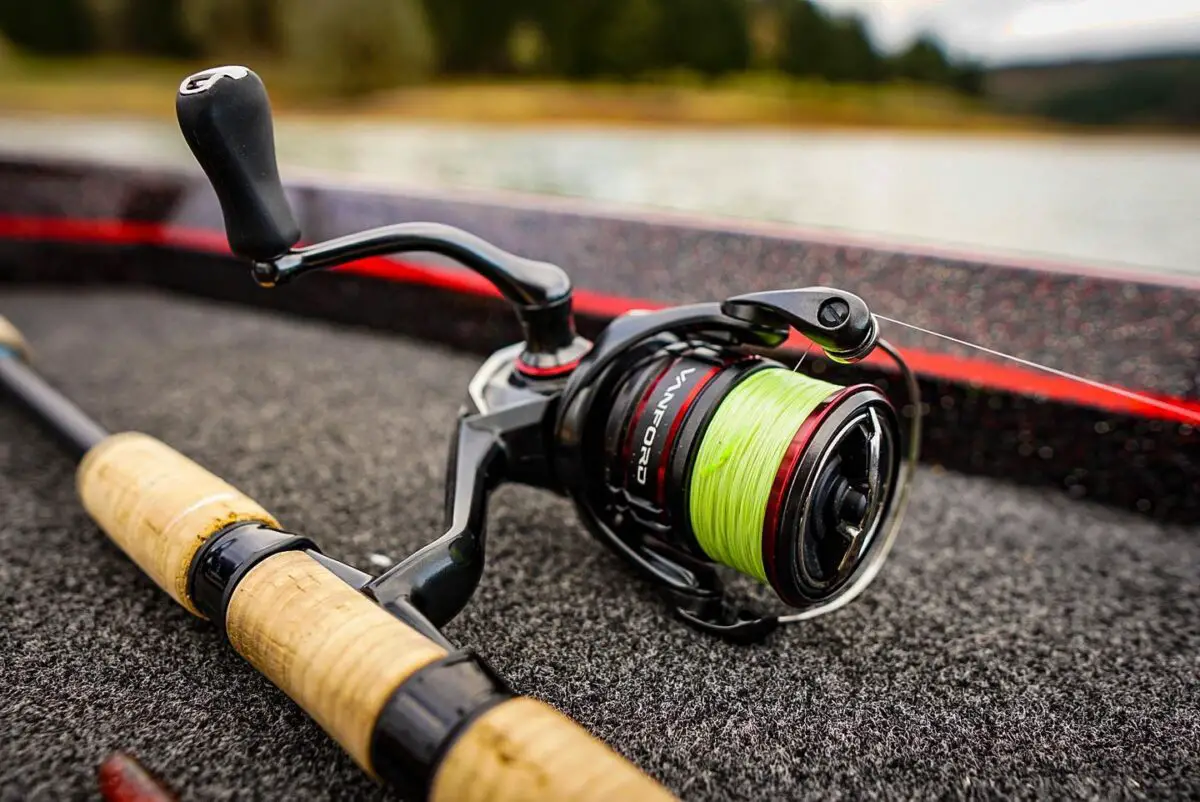 Body Construction and Materials
The Penn Slammer IV boasts a Full Metal Body, providing high durability and robustness.
The Shimano Vanford features a G Free Body, emphasizing balance and reduced weight.
The metal construction of the Slammer IV can handle heavy loads, ideal for challenging fishing conditions. Conversely, the Vanford's G Free Body offers a lightweight feel, enhancing comfort and control during long fishing sessions.
The Slammer IV's body material ensures superior rigidity, preventing any flexing. The Vanford's body design aims for improved weight distribution, resulting in less fatigue.
In summary, the Slammer IV's strength lies in its ruggedness and stability, while the Vanford excels in its lightness and ease of use.
Value for Money
The Penn Slammer IV and Shimano Vanford both offer great value for their price. The Slammer IV, while slightly more expensive, provides robust performance, making it worth the extra cost. The Vanford, on the other hand, is a bit cheaper and still delivers high-quality features, making it a cost-effective choice.
So, if you're seeking durability and power, the Slammer IV might be your best pick. But if you're after a budget-friendly option without compromising on performance, the Vanford could be an ideal choice.
Both reels are reasonably priced, considering their features and quality.
Best Suited For
Use the Penn Slammer IV when engaging in offshore fishing. Its power and heavy-duty design suits the harsh saltwater conditions and big game species.
Opt for the Shimano Vanford for freshwater fishing. It's lightweight and high-performance features make it perfect for precise casting and prolonged use.
When seeking strength and durability for larger fish, the Penn Slammer IV is ideal.
For sensitivity and speedy retrieves, especially with smaller species, the Shimano Vanford works best.
In rough, challenging environments, the robust construction of the Penn Slammer IV excels.
In scenarios requiring finesse and agility, like bass or trout fishing, choose the Shimano Vanford.
The Penn Slammer IV is great for deep-sea angling, where its power can handle the pressure.
The Shimano Vanford is suited for fast-paced, high-action fishing styles, where its state-of-the-art design shines.
Verdict
Both the Penn Slammer IV and the Shimano Vanford offer good value. The Slammer IV is pricier but robust. The Vanford is cheaper with high-quality features.
If durability and power are key, choose the Slammer IV. For lightweight and performance, opt for the Vanford.
Both are reasonably priced spinning reels for their quality.