I personally own a Shimano Curado 200E7 and have had so many exciting fishing adventures with it that I am surely biased – but please read on to share in my enjoyment of this reel. This review highlights my own personal experiences in using this reel for over a decade in both saltwater and freshwater environments. I have caught everything from trout to coral reef fish, barramundi, and sharks with this, so I can share my learnings from extensively testing its capabilities.
I Have Owned This For Over 10 Years and Still Love It

Superior Digital Braking System

I Enjoy the Smooth Casting and Retrieve

Extremely Durable Design

Cross Carbon Fiber Drag System
Learn more about how we score products.
10 Year Update
I have owned a Shimano Curado 200E7 since 2012 and it is my primary go-to reel. I have used it for everything from boat fishing for Tuna, accurate basting for predatory species, and even lake fishing for trout. It is incredibly versatile, and I like the accuracy when casting. Even after all of this time, the reel still performs like new, and I wouldn't be surprised if it feels this way after another decade of heavy use. I get it serviced regularly and flush it with fresh water after use in the ocean.
There is some discolouration on the handle and some scratches in the paintwork, but nothing significant. It truly is exceptionally well made, as all Shimano reels are. One way to get the best value for money is by increasing the amount of time you can use the equipment for, which gives this reel a very high value. In my mind, the Shimano Curado is one of the premier baitcasting reels for everyday use.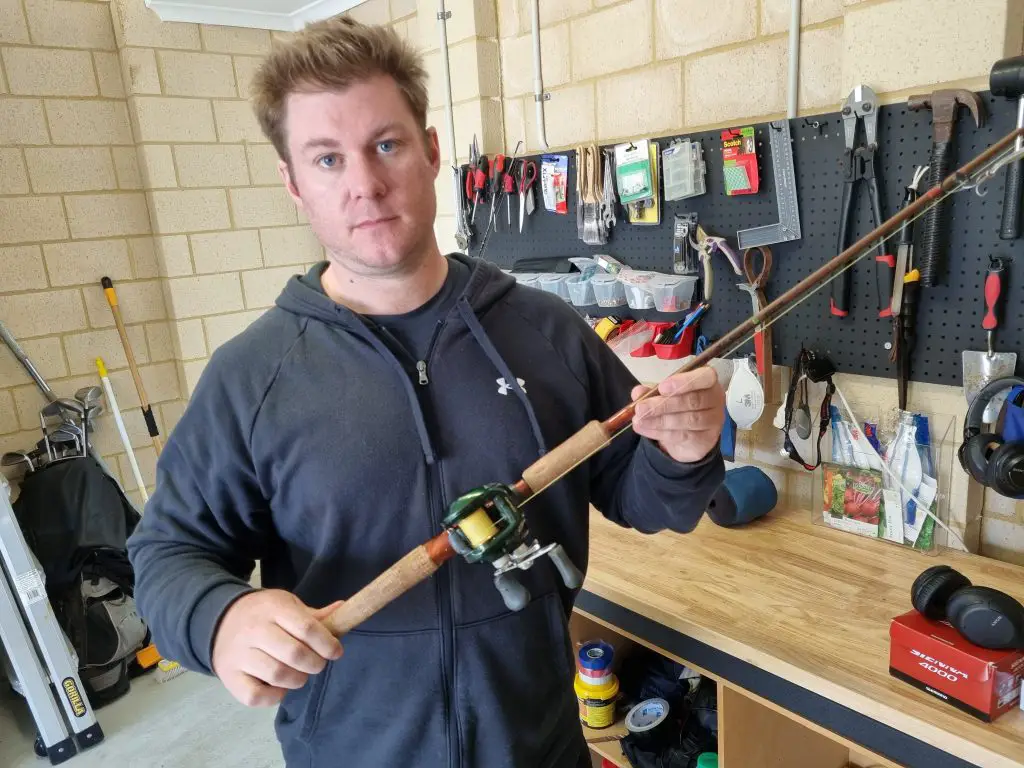 How We Rate Products
Russ Egan and Donny Karr have over 40 years of combined fishing experience. We know the difference between a high-quality reel and a poor alternative.
I thoroughly review all products to measure their performance, durability, and value for money. I conduct bench and field testing to check how the product performs. Each reel is tested for at least 8 hours, with a full test taking 2 weeks. This testing results in an overall score that I give to all products. All metrics are scored out of 5.
Performance
The performance score is how well this product fulfills its primary purpose. Does it have all the features and optional extras you need to catch the target species? I also interview expert anglers on their experience to build a more comprehensive view of the performance under multiple conditions.
I take all reels down to my local freshwater lake for bass, or inshore fishing off the beach for redfish.
Test 1: I confirm that the max drag meets the manufacturer's specifications using a calibrated scale.
Test 2: I test the maximum casting distance using a 1.0-ounce lure.
Test 3: I test the accuracy by casting 10 times into a 3 ft diameter circle at 30 yards.
Test 4: I check the versatility and the ability to handle multiple uses by field testing with 3 different lures and baits, by actually going fishing.
Durability
Durability refers to how long the product will continue functioning. I twist, bend, and break all the products to check their longevity. This score is for the construction materials, the workmanship quality, and the servicing requirements. There are also bonus points for manufacturers' warranty.
For products I can't test for long enough, I also consult experts who have been using them for decades to judge their longevity.
Test 5: I pull it apart to check the grease and oil levels, how difficult it is to maintain, and whether sand or salt has deposited after use in saltwater.
Value for Money
The final aspect of the scoring system is the price or, more specifically, the value for money. Value for money is a comparison against the closest alternative products, both by the same manufacturer and other brands.
Overall Score
Finally, I average the three scores of performance, durability, and value for money to give the overall score of each product reviewed.
To see more details, please read the complete guide on how I test and evaluate fishing products.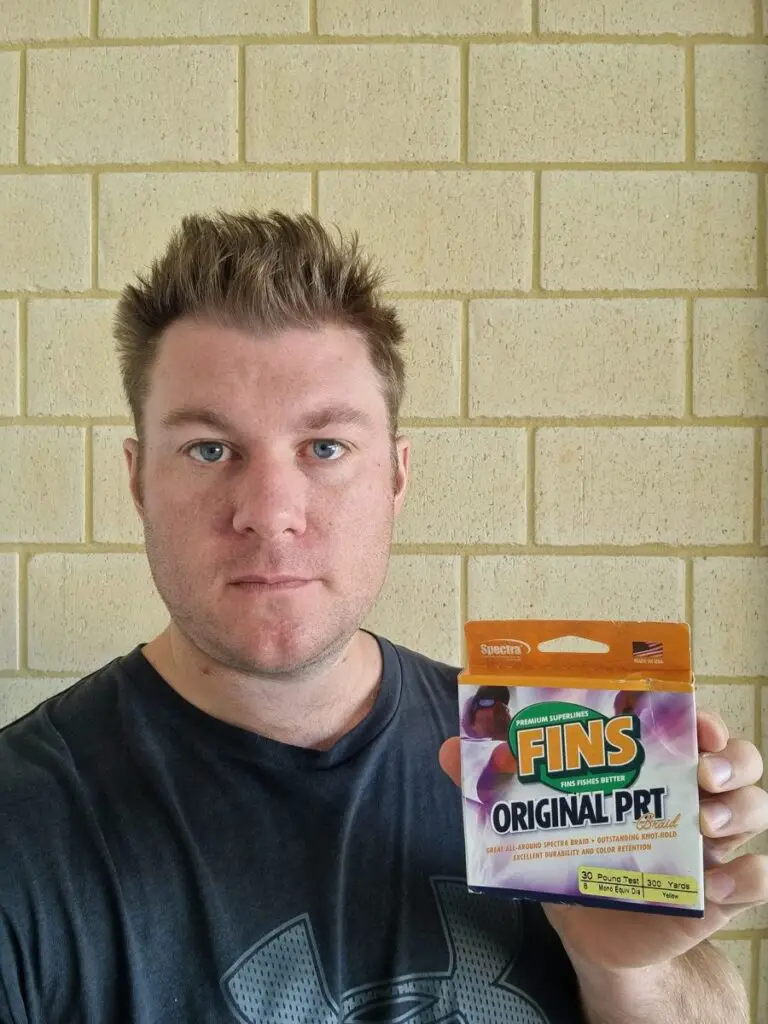 Test Results
Here is a video showing the results of the field and bench testing I conducted on my 10 year old Shimano Curado 200E7 baitcaster after taking it down to my local canal:
Test #1 – Max Drag
The most drag I could achieve with the star drag fully tightened was 6 lb. The specifications for a brand new reel is 11 lb, so this has lost 45% of its drag power over 10 years of heavy use. I am sure that with a thorough service and replacement of the drag washers this reel could be maintained properly and recover this performance.
Test #2 – Casting Distance
The casting distance is significantly impacted by the settings of the adjustable braking system. The less brakes you have turned on, the further you can cast. The downside is that you will get more backlashes and air knots with braking turned off (as I showed in the video).
| | |
| --- | --- |
| Adjustable Brake Setting | Casting Distance |
| 0/6 | 160 feet |
| 1/6 | 100 feet |
| 2/6 | 60 feet |
| 4/6 | 30 feet |
| 6/6 | 10 feet |
Test #3 – Casting Accuracy
I found the casting accuracy to be extremely high and was able to hit my target 8 times out of 10. I am sure that modern designs would be more accurate, especially at long distances. This reel would be well suited for casting under trees or around structure without fear of losing your lure or snapping your line.
Test #4 – Versatility
This is a versatile reel and was comfortable in fishing with many different types of lures and bait rigs. There is a certain size of lure that would be too heavy for this specific reel, due to the lower drag. When you are casting heavy lures you put a lot of force on the reel immediately before the cast. Because the drag had dropped to around 6 lb, a heavy lure will pull line off the spool immediately before casting.
Test #5 – Durability
This reel has lost more than 50% of its drag capacity after 10 years of hard use. This is pretty good in my opinion. I can't give it a 10 out of 10 because of this performance loss. But it didn't have any salt or sand buildup after saltwater angling. It didn't have any rust of corrosion. I am sure with a good service and replacement of the drag washers, this reel could be maintained back to its full performance.
Product Highlights
The Shimano Curado baitcasting reel comes in a wholesome one size of 200 but with three gear ratios. The gear ratios are split into 6.2:1, 7.4:1, and the high speed 8.5:1. In addition, it has a retrieval option of either to the left or the right by moving the handle.
These multiple gear ratios are essential since they allow anglers to explore different fishing styles. The three gear ratios are enough to cover you in all scenarios ranging from pitching lightweight lures to flipping jigs to get the swift retrieval with your preferred crankbaits.
There is no better superlative to describe the handle. It is large and strong, allowing more leverage when reeling in either the drum, trout or the big bass. Most anglers prefer the 8.5:1 XG model, which offers a proper power handle for that fat bass. I have found this extremely comfortable even after a full day of fishing.
For this testing, I paired the Shimano Curado Baitcaster with a Shimano Raider II Rod with a lure weight of 0.5 – 1 oz. I tested it in saltwater and freshwater with spoons, spinnerbaits, crankbaits, and soft plastic worms.
Key Features
Power Aluminum Frame:
The frames are constructed from aluminum to offer intensity and weight reduction compared to other materials.
Notably, the Shimano Curado baitcasting reel has a body design that resonates with their statement Hagane reels. With such a design, it guarantees you protection over unexpected impacts and cutting flex when reeling.
Super Free Spool:
With this model, you do not need to whip excessively to achieve the furthest distance. You are only required to make a fantastic strong cast, and the spool will hold up your heavy lures and provide ample resistance during light winds.
Compact, ergonomic body design:
The latest models of Shimano Curado model designs tend to reduce by a margin of 10%. This move is coined to create a compact design, thus bringing in a lightweight reel to prevent flexing.
To add icing to the cake, the ergonomic design provides a sensational feeling in the hand despite being lightweight.
I love the feel of this reel, particularly how light it is and the comfort of the grip. I have happily used it for an entire day of heavy casting without any muscle soreness.
Smooth, Micro model, and durable gearing:
The micromodule gearing creates the desired effect and makes the reel user-friendly. The gear is fitted with precise teeth that provide smooth power transitions. I have only ever found this feature on Shimano's more expensive reels.
Shimano Stable Spool Design:
Engineers at Shimano use the SD3 spool system to produce a design that would cut on vibrations during casting, thus improving your angling experience.
Light, rigid side plate:
Adding to the ergonomic design point, Shimano designs its side plates from C14 material. This material has been tested and proven to offer rigidity and great tension.
The side plate is attached with a pin and a spring to keep it in place, preventing it from falling off, thus sabotaging your fishing mission.
Six shielded A-RB stainless steel ball bearings:
The ball bearings are made of stainless steel to prevent corrosion. The stainless steel shields it from dirt and grim, especially when fishing in saltwater. This is essential to increase the lifespan of your fishing reel.
A super stopper anti-reverse roller bearing:
This fantastic feature applies a one-way stainless-steel bearing to prevent a back play. Additionally, who does not wish to form an instant hook setting power? The super stopper sets in fast.
High gear ratios:
The multiple gear ratios are perfectly designed to allow you to choose one that best suits your angling style. The three gear ratios offered are 6.2:1, 7.4:1, and 8.5:1. I cannot fail to mention the whooping 36-inch retrieval per crank on the handle.
X-ship for enhanced gear durability:
This feature is essential to firmly hold the reel, especially when the trapped fish begins wrestling for its escape.
The X-ship system maintains the main gear and the pinion alignment, thus providing resistance to friction. In the long run, this provides a smoother operation and improves durability.
Cross Carbon Drag:
The drag of Shimano Curado baitcasting reels has power and provides smooth and consistent pressure. This matches effectively with your angling force. While angling, the drag can be tuned to your preferred status, thus making subtle changes in your expeditions.
SVS Infinity Braking System:
The SVS infinity braking system weights are customized to apply inner friction against the raceway when casting. Looking for a braking control system, either when you switch baits or conditioning, look no further than the SVS Infinity Braking System.
The system is useful since it controls the spool's speed to your desired accuracy. This is essential, especially when using lighter lures. The system comes with an external knob to adjust the fly.
Pros
Consistency in performance while casting. This is evident across the spectrum.
The small and lightweight design makes it easy to fish at any time of the day.
Quality parts and professionally constructed making Shimano Curado baitcasting reels durable. I have owned my Curado for well over a decade and it still feels like new.
The state-of-the-art technology used, and microcomputer devices make Shimano baitcasting reels suitable for any angler. Novices will notice how easy it is to operate.
Cons
This fishing reel comes with a hefty price tag. Not every angler can afford it, especially the newbies. Thus, this reel is not for people with low budgets.
Many anglers complained about the flicking during casting. This accelerates the spooling speed resulting in multiple backlashes, thus spoiling the fishing experience. The casting speed should be consistent; otherwise, you will be in for a disastrous day in the office. It probably took me a few weeks of learning before I was able to spend a day fishing without a backlash, but now it is second nature for me.
Specifications
| ITEM CODE | MONO LINE CAPACITY (#TEST/YD) | WEIGHT (OZ) | BEARINGS | GEAR RATIO | RETRIEVE PER CRANK (IN) | BRAID CAPACITY (LB/YDS) | MAX DRAG (LB) |
| --- | --- | --- | --- | --- | --- | --- | --- |
| CU200HGK | 8/180, 10/155, 14/110 | 7.6 | 6+1 | 7.4:1 | 31 | 30/190, 50/120, 65/80 | 11 |
| CU200K | 8/180, 10/155, 14/110 | 7.6 | 6+1 | 6.2:1 | 26 | 30/190, 50/120, 65/80 | 11 |
| CU200PGK | 8/180, 10/155, 14/110 | 7.8 | 6+1 | 5.0:1 | 21 | 30/190, 50/120, 65/80 | 12 |
| CU200XGK | 8/180, 10/155, 14/110 | 7.8 | 6+1 | 8.5:1 | 36 | 30/190, 50/120, 65/80 | 11 |
| CU201HGK | 8/180, 10/155, 14/110 | 7.6 | 6+1 | 7.4:1 | 31 | 30/190, 50/120, 65/80 | 11 |
| CU201K | 8/180, 10/155, 14/110 | 7.6 | 6+1 | 6.2:1 | 26 | 30/190, 50/120, 65/80 | 11 |
| CU201PGK | 8/180, 10/155, 14/110 | 7.8 | 6+1 | 5.0:1 | 21 | 30/190, 50/120, 65/80 | 12 |
| CU201XGK | 8/180, 10/155, 14/110 | 7.8 | 6+1 | 8.5:1 | 36 | 30/190, 50/120, 65/80 | 11 |
| CUDC150 | 10/120, 12/110, 14/90 | 7.8 | 6+1 | 6.2:1 | 26 | 20/150, 30/135, 40/105 | 11 |
| CUDC150HG | 10/120, 12/110, 14/90 | 7.8 | 6+1 | 7.4:1 | 31 | 20/150, 30/135, 40/105 | 11 |
| CUDC150XG | 10/120, 12/110, 14/90 | 7.9 | 6+1 | 8.5:1 | 36 | 20/150, 30/135, 40/105 | 11 |
| CUDC151 | 10/120, 12/110, 14/90 | 7.8 | 6+1 | 6.2:1 | 26 | 20/150, 30/135, 40/105 | 11 |
| CUDC151HG | 10/120, 12/110, 14/90 | 7.8 | 6+1 | 7.4:1 | 31 | 20/150, 30/135, 40/105 | 11 |
| CUDC151XG | 10/120, 12/110, 14/90 | 7.9 | 6+1 | 8.5:1 | 36 | 20/150, 30/135, 40/105 | 11 |
Shimano Curado History
The Shimano Curado has gone through many iterations over the years, each with new and approved technologies. So it can be hard to compare unless you specify the exact model. Here is a list of the different release years so you can judge which release you are talking about:
| | |
| --- | --- |
| Release Year | Model Name |
| 1991 | Bantam Curado |
| 1994 | Bantam Curado |
| 2006 | Curado |
| 2007 | Curado E7 |
| 2015 | Curado |
| 2017 | Curado K |
| 2018 | Curado DC |
| 2023 | Curado 200M |
Frequently Asked Questions
Is Shimano Curado suitable for saltwater?
Yes, the Shimano Curado is specifically designed to handle harsh saltwater conditions and avoid rust and corrosion. This is due to the Shimano proprietary technology of X-Ship which is a gear machining and coating system along with stainless steel bearings and the aluminum frame which is both light and durable.
What is the Gear ratio of Shimano Curado?
There are multiple models of the Shimano Curado but the gear ratio goes from 5.0:1 to 8.5:1. These are very high gear ratios and can retrieve a lot of line very quickly. This is perfect for fighting fish you will put up a fight.
What is the Line Capacity of Shimano Curado?
The line capacity of monofilament 8lb line is 180 yards or 110 yards of 14 lb line.

If you are going to be using a braid line then you can fit 190 yards of 30 lb braid.
Conclusion
Over the years, Shimano has maintained its reputation for pushing the boundaries of technology to manufacture baitcasting reels. Avid users already know Shimano's competency; thus, head over and get yours while stock lasts.
I have used my Shimano Curado heavily for over a decade, including offshore fishing and plenty of saltwater. It still performs as well as it did on the day I got it. I could not be happier with its performance or its durability.
If you are not sold on the Curado then please have a look through our list of the Best Baitcasting Reels to go with it.
Happy fishing!