In the angling world, the Shimano Saragosa SW and Pflueger President Reel are two popular choices. This comparison aims to dissect their features, performance, and value to help you decide which reel best suits your fishing needs.
The Shimano Saragosa SW is a big game fishing reel for extreme conditions, while the Pflueger President is an affordable and exceptional spinning reel.
IPX8 Waterproof Body

Available Up to 18000 Size

High Retrieve Rate for Fast Pelagic Species Like Tuna

Upgraded Winding Torque
9+1 Stainless Steel Ball Bearings

Oil Coated Drag Washers

Lightweight Graphite Body

Comfortable Rubber Handle Knob
Specification Comparison
To try and get an accurate comparison, I've picked the Shimano Saragosa SW 5000 sized-model, and the Pflueger President 3000.
| | | |
| --- | --- | --- |
| Reel Comparison | | |
| | | |
| | | |
| | | |
| Max Drag | 22 lb | 10 lb |
| Mono Line Capacity | 240 yards of 10 lb | 130 yards of 8 lb |
| Braid Line Capacity | 245 yards of 20 lb | 160 yards of 10 lb |
Gearing Comparison
The Shimano Saragosa SW is equipped with Hagane gearing. This system is known for its strength and durability. It ensures smooth operations, even under heavy loads. The gears are cold-forged for enhanced resilience, offering exceptional longevity.
The Pflueger President, on the other hand, features Slow Oscillation gearing. This system provides excellent line lay, improving casting distance and accuracy. Moreover, it reduces line twist, making it easier and more efficient to use. This gearing system is more focused on precision and performance.
In conclusion, Hagane gears prioritize robustness and smooth performance, while Slow Oscillation gears emphasize accuracy and efficiency.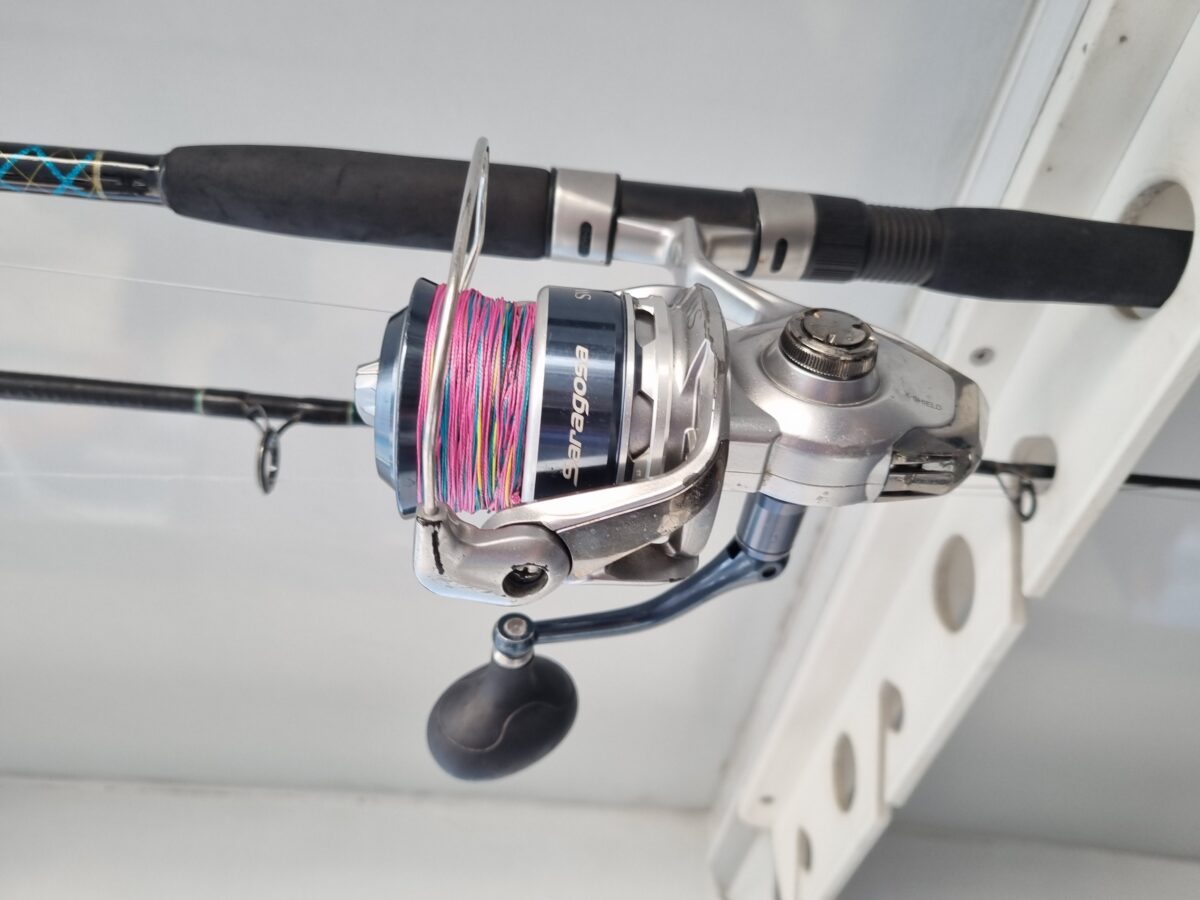 Drag System Comparison
The Shimano Saragosa SW utilizes a Cross Carbon Drag system. This system ensures smooth and durable performance under high-pressure conditions.
On the other hand, the Pflueger President uses a Sealed Drag System. It is designed to offer consistent drag pressure and protect the reel from water and dust.
The former excels in handling intense, big-fish battles, while the latter provides reliability and maintenance-free performance. Both provide excellent drag capabilities, but in different fishing situations.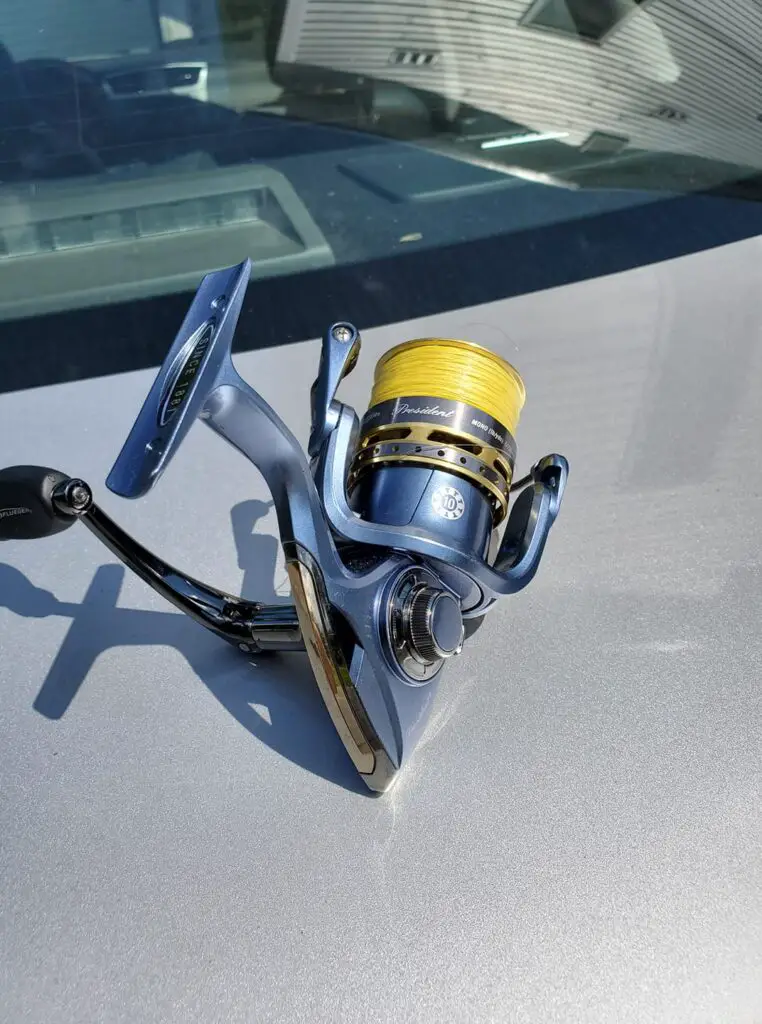 Body Construction and Materials
The Shimano Saragosa SW features a robust Hagane body, providing exceptional strength and rigidity. It is engineered for relentless saltwater fishing.
The Pflueger President has a graphite body and rotor, offering lightweight durability. It emphasizes lightness for comfortable, lengthy usage.
Shimano's reel focuses on power and resistance, while Pflueger's design prioritizes weight reduction and maneuverability.
Value for Money
The Shimano Saragosa SW is a higher-end option with premium features, providing excellent value for serious anglers. Its high cost correlates with its superior quality, durability, and performance.
The Pflueger President is a budget-friendly choice. Despite its lower price, it delivers good performance and decent quality, offering significant value for occasional or beginner anglers.
It is not as robust or feature-rich as the Saragosa, but it's perfect for those seeking a cost-effective solution.
Therefore, each reel offers its own unique value for money based on individual angling needs and budgets.
Best Suited For
The Shimano Saragosa SW is ideal for intense, big game fishing, due to its robust design. It excels in extreme conditions, handling large, powerful fish with ease.
The Pflueger President is ideal for the budget-conscious angler. It offers exceptional performance at an affordable price, making it perfect for everyday fishing use. It's a great choice for those looking for value without sacrificing quality.
Use the Shimano Saragosa SW when facing demanding fishing situations with larger species. The Pflueger President is more suitable for casual fishing or for those just starting in the sport.
Verdict
The Shimano Saragosa SW is a premium reel for serious anglers. It's high-quality, durable, and performs excellently. However, it's more expensive.
The Pflueger President is affordable, suited for beginners or occasional fishers. It provides satisfactory performance and quality. It's not as robust or feature-packed as the Saragosa.