In the world of fishing, choosing the right spinning reel is paramount. Two leading options are the Shimano Vanford and Pflueger President. This comparison will delve into their features, performance, and value to help you determine which suits your angling needs best.
The Shimano Vanford is a state-of-the-art, high-performance, lightweight spinning reel, while the Pflueger President is an affordable and exceptional spinning reel.
Lower Weight than its Predecessor

Extremely Durable

Long Casting Distance

Full of Shimano's Latest Technology
9+1 Stainless Steel Ball Bearings

Oil Coated Drag Washers

Lightweight Graphite Body

Comfortable Rubber Handle Knob
Specification Comparison
To try and get an accurate comparison, I've picked the Shimano Vanford 3000 sized-model, and the Pflueger President 3000.
| | | |
| --- | --- | --- |
| Reel Comparison | | |
| | | |
| | | |
| | | |
| Max Drag | 20 lb | 10 lb |
| Mono Line Capacity | 140 yards of 10 lb | 130 yards of 8 lb |
| Braid Line Capacity | 200 yards of 10 lb | 160 yards of 10 lb |
Gearing Comparison
The Shimano Vanford uses Cold Forged Hagane Gearing. This provides durability and longevity. The gear teeth are more precise and smooth for optimal performance.
The Pflueger President features Slow Oscillation Gearing. It ensures even line lay and minimizes line twist. This system enhances casting distance and accuracy.
While Hagane Gearing focuses on strength and precision, Slow Oscillation Gearing prioritizes line management and casting efficiency. Each system offers unique benefits depending on the angler's needs.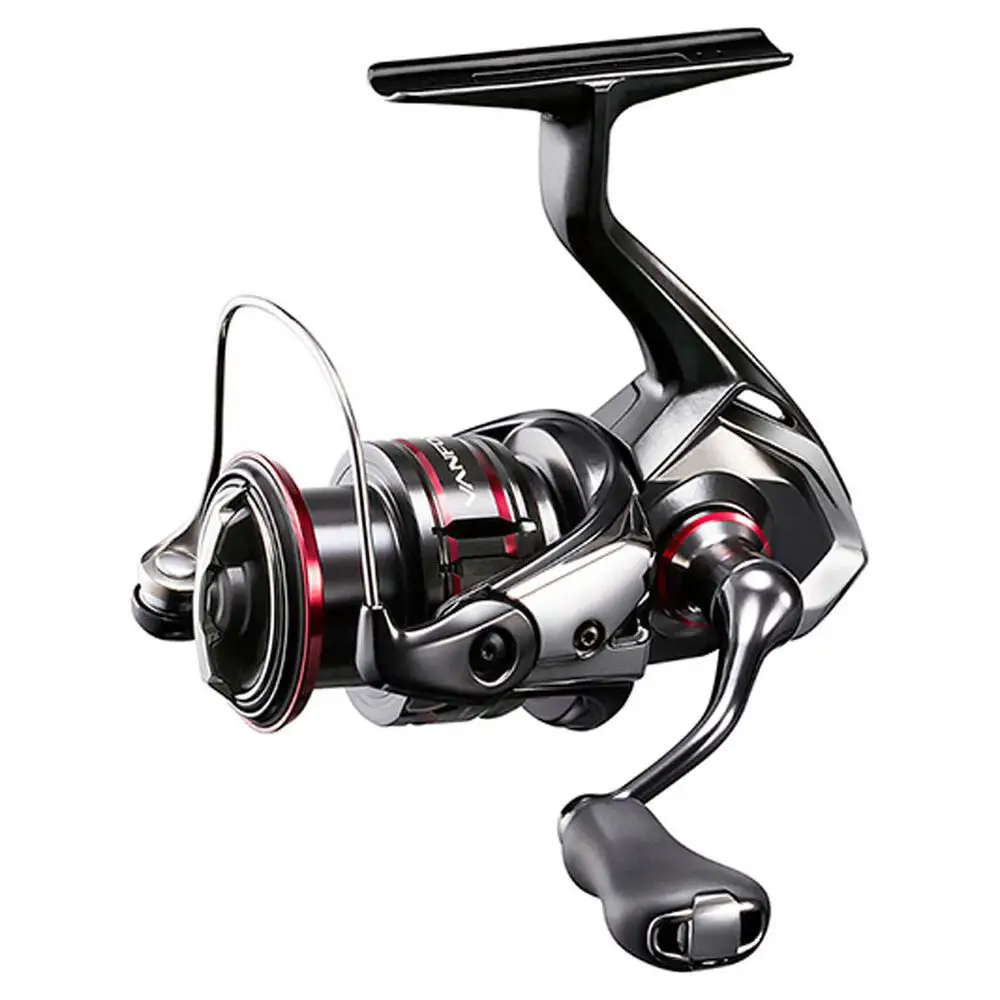 Drag System Comparison
The Shimano Vanford uses a Cross Carbon Drag system. This technology ensures powerful, smooth, and durable performance. It's designed to withstand long battles with big fish.
The Pflueger President, on the other hand, employs a Sealed Drag System. It's known for its reliability and consistent drag pressure. This system is highly resistant to water, dust, and grime.
While Shimano's drag system is built for power and durability, Pflueger's is designed for consistent performance and protection from the elements.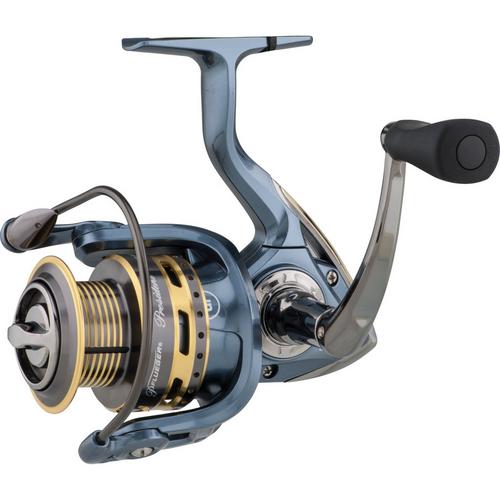 Body Construction and Materials
The Shimano Vanford features a G Free Body, a premium design that balances weight and enhances comfort. The Vanford's material composition offers a low center of gravity, which improves casting performance.
The Pflueger President has a Graphite Body and Rotor, ensuring a lightweight feel and high durability. The President's graphite construction provides excellent resistance against corrosion.
Both reels prioritize a lightweight, durable build but differ in their specific material choices.
Value for Money
The Shimano Vanford, although more expensive, offers high-end features and sophisticated technology, justifying its higher cost. Its durability and performance can make it a worthwhile investment for serious anglers.
The Pflueger President is a budget-friendly reel, offering decent functionality and good quality for its lower price tag. It's an excellent choice for casual or beginner anglers looking for value at a lower cost.
Both reels provide good value for their respective prices, depending on the user's needs and budget.
Best Suited For
Use Shimano Vanford for advanced fishing needs. Ideal for professional use due to its high performance. Its lightweight design makes it perfect for long fishing sessions.
Choose Pflueger President for casual fishing or beginners. Its affordability makes it a good entry-level choice. Its exceptional spinning reel is reliable for standard fishing needs.
Verdict
The Shimano Vanford, while pricier, justifies its cost with advanced features and superior durability. This reel is ideal for serious anglers.
In contrast, the Pflueger President provides good quality at a lower price. It is perfect for budget-conscious or beginner fishers.
Both provide excellent value, with the choice depending on individual needs and finances.