The best fish finders for kayaks are lightweight, portable, waterproof, have modern sonar technology, and include GPS waypoints, such as Garmin Striker 4.
It can be difficult to tell the difference between the cheap fish finder that doesn't show you anything and the thousand-dollar model used by commercial anglers. I have put together this article to explain everything you need to know to be able to select the best fish finder for kayaks. I have also put together a selection of the 10 best kayaking fish finders on the market.
As a shore fisherman, the thing you wished for since you were a little kid was trying to visualize what the bottom of the lake looked like. In modern times you can now use a fish finder to get a fish eye's view of what's happening below your kayak with Down Imaging technology.
Don't worry. I have gone through the marketplace and drawn up this list of some amazing fish finders for kayaks at a reasonable price. If you are looking for more information on what makes a fish finder good value for money then please read through this separate article.
Let's dive in!
Why Invest in a Kayaking Fish Finder?
Fish finders are devices used to seek and identify fish. As a result, Fish finders give you the option of seeing underwater structures, and viewing the depth, locations, and water temperature.
Let's see what the other advantages of having a fish finder are:
High-end fish finders come with GPS which shows the location of the kayak as it moves on the water. This is particularly useful if you are trying to reach a hot fishing spot and marking your current location if you find a good spot.
It can be used in various water conditions, for example, when raining, under ice fishing, on lakes, saltwater, and even on aggressive rivers.
A temperature gauge is often included in the fish finder that is handy to improve your fishing results, especially during spawning. Some fish species are very sensitive to water temperature; knowing this will improve your fishing results.
It will help you to find the structure, such as weed beds, timber, and holes as well as flat areas like sand flats.
They are user-friendly and have easy-to-understand icons. Fish finders have evolved a lot over the last decade to the benefit of the angler.
How We Rate Products
I thoroughly review all products to measure their performance, durability, and value for money. This is done through bench and field testing to check how the product performs. This testing results in an overall score that I give to all products. All metrics are scored out of 5.
Performance
The performance score is how well this product fulfills its primary purpose. Does it have all the features and optional extras you need to catch the target species? We also interview expert anglers on their experience to build a broader and more comprehensive view on the performance under multiple conditions.
Test 1: Confirm that the max drag meets the manufacturer's specifications.
Test 2: Test the maximum casting distance using a 1.0-ounce lure.
Test 3: Test the accuracy by casting 10 times into a 3 ft diameter circle at 30 yards.
Test 4: Check the versatility and the ability to handle multiple uses by field testing with 3 different lures and baits.
Durability
Durability refers to how long the product will continue functioning. I twist, bend, and break all the products to check their longevity. This score is for the materials of construction, the quality of the workmanship, and the servicing requirements. There are also bonus points for manufacturers' warranty.
For products that we can't test for long enough, we also consult with experts who have been using them for multiple decades to judge their longevity.
Test 5: Pull it apart to check the grease and oil levels, how difficult it is to maintain, and whether any sand or salt has deposited after use in saltwater.
Value for Money
The final aspect of the scoring system is the price or, more specifically, the value for money. Value for money is a comparison against the closest alternative products, both by the same manufacturer and other brands.
Overall Score
Finally, I average the three scores of performance, durability, and value for money to give the overall score of each product reviewed.
To see more details, please read the complete guide on how we test and evaluate fishing products.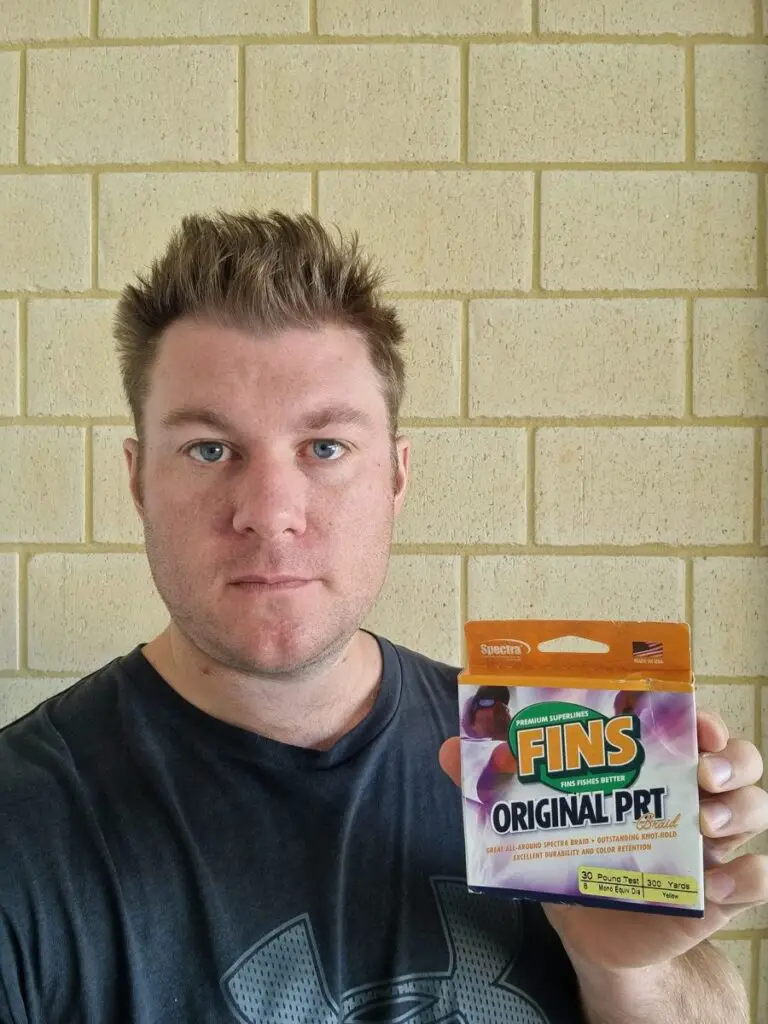 Here are my reviews of the top 10 of the best fish finders you can find on the market now.
1. Garmin Striker 4 GPS Fish Finder for Kayaks – Best Fish Finder GPS Combo
CHIRP sonar that gives near-photographic images
Simple keyed interface
Available in 3.5, 5, and 7-inch models
IPX7 Water rating
Waypoint map
Maximum depth – 1600 feet in freshwater and 750 feet in saltwater
The Garmin Striker 4 is my favorite fish finder. It is extremely cost-effective but has all the features you would expect from a high-end model.
The CIRP sonar gives detailed representations of structure and fish. The GPS means you won't get lost or miss your favorite fishing spot.
It is suitable for ice fishing or vertical jigging.
With this fish finder, you can go anywhere and do anything.
My Impressions
Such a great fish finder!
My first impression of the Striker 4 was very positive. There are just so many features packed into this small package. The wide options of display sizes available with the best transducers mean that you will see everything under your fishing kayak even at deep water depths.
The display also shows the water temperature, a must-have for bass anglers over the spawning season.
It has a waterproof rating of IPX7. This means it can handle 1 meter of water depth for up to 30 minutes. This is not classified as waterproof – don't drop it overboard, but it can handle rain or splashes from your paddle.
View your sonar data and information in the classic flasher format with the Display 1.9 x 2.9 inches; 3.5 inches diagonal.
It includes CHIRP transducer, tilt/swivel mount, and trolling mounting cable. But one negative is for top-performance CHIRP; you have to buy a GT8/GT15 transducer separately.
Key Features
It offers a keyed interface with amazing buttons. One definite advantage is this device is extremely easy to use. The user interface is simple and robust.
What I Like Most?
Easy to install.
Waypoint map.
Clearvü scanning sonar.
Convenient keypad operation.
What Could Be Better?
This fish finder has an IPX7 water rating. This means that it can withstand incidental exposure to water up to 1 meter deep for up to 30 minutes. This means it is suitable for splashes, rain, or snow but not submerging.
Not so good in shallow water.
2. Deeper Pro Fish Finder for Kayaks – Best Castable Fish Finder
Built-in GPS
Castable sonar that syncs with iOS/Android smartphones through Wifi
An out-of-the-box option you might not have considered is a castable fish finder. These don't come with a display but connect directly to your smartphone.
Just throw the transducer into the water and see what is happening under the water with ease. No mounting brackets, no batteries – simple.
Finding the lake fish is effortless with the Deeper fish finder.
Just mark and return to the hot spots, and share your favorite routes with your friends. That means you can easily see the fish's location, size, and suspended depth. Not only that, but also able to give a clear image of underwater structure, bottom contour vegetation, and hardness.
My Impressions
Deeper Pro plus fish finder is a versatile, castable fish finder for pro and avid anglers, especially with an emphasis on kayak fishing.
It generates its own Wi-Fi signal. That means you can sync it with your smartphone anywhere. It is compatible with iOS as well as Android devices.
It also comes with an easy-to-use Deeper App, which is updated monthly. One definite advantage is the company provides 24/7 customer support.
Key Features
Dual-beam sonar frequency allows overall scanning areas so that you can pinpoint fish. It syncs up to 330 ft away and scans down to 260 ft.
The data you find is saved to the cloud so you can build a detailed record of all of your fishing locations. All scans and maps are saved directly to the app so you can review them after you are back on land.
There are four different models available, with the premium model having CHIRP sonar that automatically selects the correct frequency based on your water depth.
What I Like Most
Wireless fish finder.
Unique versatility.
Lightweight.
It takes only a few minutes to install.
What Could Be Better?
The battery won't last long.
3. Lowrance HOOK2 4x Fish Finder
Transom mounted transducer
Wide cone angle sonar
Auto-tuning sonar for ease of use
Optimized keypad with one-touch access
Lowrance claims that the HOOK2 4X is the world's easiest fish finder. I'm not sure if that is true, but it has simple menus and easy access to the important features. The auto-tuning feature means that you will be able to see the bottom faster.
The HOOK2 4X is suited for kayak fishing – it has a 4-inch color display that shows the bottom in great detail.
My Impressions
The Lowrance HOOK2 4X Fish Finder is a great entry-level option at a low cost. This is perfect for you if you are a weekend warrior who will only be fishing in shallow rivers within 1000 ft of your entry point.
It is a no-nonsense fish finder that does everything you will need without the bells and whistles of a more advanced device.
On the downside, GPS is only available on the more premium models like the HOOK2 4X GPS options.
If you are looking for CHIRP transducer frequency, you will also want to consider a HOOK2 5X model.
Key Features
A wide range of models allow you to find the one that contains all the features you want and none that you don't.
The wide cone angle sonar gives a wide view of the riverbed so you don't miss any key holes or dropoffs.
The transducer is easy to install and can be installed on almost all kayaking setups.
What I Like Most?
The price is exceptional considering the features
The wide-angle sonar gives twice the coverage of other fish finders
The user interface is extremely easy to use
Quick and easy setup
What I Don't Like?
It doesn't have a GPS or mapping technology
It doesn't have advanced transducer frequency like CHIRP
4. Humminbird HELIX 5 Fish Finder
5 inch color display
GPS Chart plotting with anima cartography software
CHIRP dual beam plus sonar
​See a glasslike view beneath your boat.
If your goal is to locate fish more clearly, just start here. Thus, Humminbird's 2D sonar features are the opposite of two-dimensional. Whether you're planning for fishing in freshwater lakes, the ice, or coastal waters, you'll find the right tool for your environment.
​The HELIX 5 Series comes with an uncompromising widescreen display. Feature for feature, this gadget has what it takes to win your heart.
My Impressions
At Humminbird, innovation and advanced technology are the core of everything they do. Plus, it includes an intuitive interface, incredible SONAR, precise Broadband CHIRP, and the mapmaking power.
The standard Basemap delivers more detail with a superior angling experience. The incredible images are presented with high-frequency sound waves thrown out in ultra-thin slices.
Key Features
Gain an unprecedented, stunning side-to-side perspective on the underworld below the surface. In the meantime, the ultra-thin beam searches the area to the left/right of your kayak location.
It also comes with SwitchFire, a method for switching between Clear Mode and Max Mode. This lets you decide how much detail you want to see, including thermoclines, fish, or structure.
What I Like Most?
Digital CHIRP.
Built-In Basemap.
Color WVGA Display.
Micro SD card slot.
What Could Be Better?
More expensive than some of the other options but it comes with the features to justify it.
5. iBobber Wireless Bluetooth Smart Fish Finder
Castable and Portable Wireless Bluetooth Transducer
Rechargeable battery with 10+ hours of life
Accurate down to 135 feet
Bluetooth to a Free App on an iOS and Android Smartphone
Another option from the portable transducer range is the iBobber. It is specially designed for kayak or shore fishing. It doesn't require permanent installation onto a hull – just pop it in your tackle box.
The app has a great log system – mark your spots, water temperature, depth, lure type, species, and photos into a fishing trip log.
It is also suitable for ice fishing or night fishing. It also works in both freshwater and saltwater.
My Impressions
I am certainly intrigued by the iBobber. It is a favorite fishing gift every time Christmas or Black Friday comes around. It is a cheaper alternative than some of the multi-hundred dollar devices.
It doesn't require any permanent installation or mounting, making it extremely simple and easy to install.
I personally don't like the app's display as much – it is more like a fishing game with icons rather than a data-based view of the river bed.
Key Features
The Bluetooth syncs up to 100 feet away, so you get the advantage of seeing at a distance, rather than just what is directly under your kayak. This is particularly useful if you don't get close enough to structure.
The app also provides a contour mapper, fish alarms, and a built-in LED beacon.
What I Like Most?
The smallest portable fish finder on the market.
This is also one of the most cost-effective fish finding options as it doesn't come with a dedicated display.
No requirement for permanent mounting – just put it in your pocket or tackle bag.
What I don't Like?
I personally prefer dedicated displays so that I don't have to worry about dropping my smartphone into the river.
The display is more of a pictorial representation of the bottom rather than the raw data.
6. Humminbird PiranhaMax 4 Fish Finder
4.3 Inch Color LCD Display
Dual Beam Sonar up to 320 feet deep at High Frequency and 600 feet deep at Low Frequency
Cone Angle of 16 and 28 degrees
Humminbird are one of the top fish finding and GPS manufacturers. If you are looking for an option cheaper than the HELIX model, consider the PiranhaMAX.
The dual-beam sonar can switch between a narrow and wide beam depending on the water depth and amount of detail you want to identify fish, structure, and contours.
The display is also on a swivel mount so you can see it front on no matter where it is mounted on your kayak.
There are also accessories available such as an attachable waterproof case which means you can still use your fish finder when it is raining or you capsize your kayak.
My Impressions
I love the user interface of all Humminbird designs and the PiranhaMAX is no exception.
This is a great entry-level fish finder for the casual kayaking angler. It shows great detail of the river bed including fish and structure, but it doesn't come with advanced technologies like CHIRP transducers or GPS and contour mapping.
Key Features
The 4.3-inch color LCD display comes with 272 x 480 pixel resolution.
It is IPX7 water-resistant which means it can handle splashes and rain without damage but it won't survive drowning.
Dual-beam sonar switches between narrow and wide cone angle and high and low-frequency signal.
What I Like Most?
The dual sonar allows you to change the cone angle depending on your depth.
This device contains many features for its price tag but doesn't have all the bells and whistles.
What I Don't Like?
It doesn't come with advanced transducer technology like CHIRP.
It doesn't include GPS so make sure you aren't going long distances away from your base camp.
7. Lucky Portable Fishing Sonar
Overall Score – 2/5 ⭐⭐
2-inch Handheld Fish Finder LCD Display
Entry-Level Option
45 degree Cone Angle
4-5 Hours of Battery Life
The Lucky Handled Portable Fishing Sonar is significantly less expensive than the other options.
This has the ability for the kayak angler to see the water depth, and bottom composition.
Surprisingly it can read up to 328 feet deep, and comes with a 25 ft cable so you can float the transducer from the kayak, even when moving at up to 5 mph.
4 x AAA batteries power it.
8. Raymarine Dragonfly 4 Pro
Overall Score – 2/5 ⭐⭐
CHIRP Downvision
Easy to Install Ball-and-socket mounting system
Powered by 12V Battery
4.3-inch 16:9 display with 480 x 272 pixel resolution
The Dragonfly uses advanced wide-spectrum CHIRP technology that allows the unit to interpret more detail, and image structure, and target more fish with almost unmatched clarity.
12V DC powers this unit, so it is only suited for large enough fishing kayaks that can handle an external power source.
It is IPX6 and IPX7 waterproof.
Also available in premium alternatives that include GPS chart plotter technology.
9. HawkEye Fishtrax Fish Finder
Overall Score – 2/5 ⭐⭐
Sonar up to 240 depth
Trollable, Boat Mountable, Floatable, Portable
Fish Alarm
Made in USA
The Fishtrac by Hawkeye is for beginner anglers who are more interested in affordability and ease of use than accuracy.
This handheld model comes in 3 options and includes an audible fish alarm, a backlight display for nighttime viewing, and shows key fishing data like water depth and water temperature.
Personally, for the same price, you can get a much higher quality option from Lowrance or Humminbird – I wouldn't recommend this fish finder for a kayak fisherman.
10. Venterior Portable Fish Finder
Overall Score – 2/5 ⭐⭐
200 kHz sonar frequency
Accurate to 328 feet
2 Year Warranty
4-5 Hour Battery Life (4 x AAA batteries)
Last on our list is the Venterior Portable Fish finder. Like the previous two options, this model is focused more on affordability than accuracy.
It comes with a 25-foot-long cable, so you can toss the transducer into the water and see the water depth, temperature, and depth of fish as you pass by.
It also has an audible fish alarm to tell when a fish swims past.
As with the previous fish finder I would recommend an entry-level Humminbird, Garmin, or Lowrance over the Venterior.
Specification Comparison
Kayak Fish Finder Buying Guide
Let me take a wild guess: you have already thought you will miss some must-have features as your budget is tight.
Here are some crucial factors you should consider for good quality Fish Finders for Kayaks. Some of these criteria are must-haves and some are optional. But consider all of these features based on your own personal requirements.
Remember – the best fish finder for a commercial fisherman's boat is not the same as the best for a kayaker. Pick the option that is right for you.
Read through our explanation of how a fish finder works for more details.
Display
The display is the second most important feature of a fish finder. It contains the screen and the user interface.
A high resolution and sharp contrast make everything easier to see and read, which also helps as the screen can be viewed in full daylight. So undoubtedly, it's a crucial feature. 
Screen Size
Screens are available in anything from 3 to 6 inches (or even larger for the boat-based models). For a kayaker where space is a premium, you want to get a fish finder where the display is as small as you can handle while still seeing everything clearly.
If you need reading glasses but don't intend on taking these with you when kayaking, keep this in mind when selecting a screen size.
Resolution
The resolution is defined as the number of pixels on each side of the screen with the larger number dictating how clear the image is. This can be anything from 240 x 160 up to 640 x 640. The smaller resolution displays are significantly cheaper but are not as clear.
Don't be tricked by the low price tag of a low-resolution display if you can't see any fish or structure on it while paddling up the river.
GPS
Yeah, it knows it's an advanced feature and hard to find on a small budget. But the good news is some manufacturers have designed the fish finder with a GPS at a very reasonable price. So look for whether the fish finder you choose has this feature.
This is particularly useful if you are going in an ocean kayak out to sea. Knowing exactly where you are and where you are going is a safety feature and allows you to fish in hot spots indistinguishable from the water surface.
GPS can also be useful if you travel long distances in your kayak up a winding river and need to find your isolated campsite.
Transducer Type
The transducer sends out the signals of sonar that find the fish. This feature allows you to mount on your kayak. With upgraded fish finders, you can use several cone angles to send the signals deep and wide.
The transducer is the most important feature of your fish finder. It provides the accuracy and information that is shown on your display. Selecting the correct transducer for your water depth is critical for the high performance of the entire unit.
Signal Frequency
The frequency of a fish finder is normally one of either 50, 83, 192, 200, or 455 kHz.
Generally the shallower the water you are fishing in the higher the frequency you will require.
No matter if the frequency is low as 50 kHz, which may offer a vast angle for the signal. The good news is nowadays, fish finders brands offer several frequencies so you can easily switch from low to high frequency.
There are also four different types of frequency including High, Low, Dual, and CHIRP.
High Frequency
High-frequency signals are most suited for shallow-water fishing locations. This gives a lot of information at close distances but doesn't penetrate the water as far.
Low Frequency
Low-frequency signals are best suited for deep water as they can penetrate the water more easily, but they don't carry as much information so the image isn't as crisp and clear as high frequency.
Dual Frequency
Dual-frequency fish finders allow you to switch between High and Low Frequency depending on what you need at any point in time. They are the best of both worlds.
CHIRP
CHIRP stands for Compressed High-Intensity Radar Pulse. It is the most superior technology for transducers that changes between frequencies to provide the highest accuracy regardless of the water depth.
If budget is no question, then always go with a CHIRP fish finder.
Cone Angle
One of the key criteria in any fish finder's specifications is the cone angle. This can be anywhere from 10 degrees to 65 degrees which is a very wide range.
Transducers have been designed to send out multiple beams simultaneously.
Fish Alarm
Some fish finders come with alarms that ring out when they find fish. This is called a fish alarm. If you are fishing in a location that is full of large healthy fish then this can be extremely annoying, however, if you are desperate for even the smell of a fish then I would recommend turning your fish alarm on.
Water Depth
The depth you are fishing at changes the type of fish finder you need. If you are fishing in deep holes or in the ocean then you will need a down-imaging sonar. This will give the highest accuracy at depth.
If you are only fishing in shallow lakes or rivers then a side-imaging fish finder is a better option. This will show more water underneath your kayak and help you to find the best locations to cast a lure.
Water Temperature
Some fish finders will display the water temperature in the top corner. This is particularly useful when fishing for bass around their spawning season. Many recreational fish species change their behavior and location based on the water temperature.
Having this feature in your fish finder and knowing how your target species behaves at different temperatures can be the difference between a day paddling and a day catching fish.
Power Source
If you are looking at the large, high-end fish finders then you will notice they are generally hooked into the boat's electrics and are powered directly from the 12V batteries. This is unsuitable for a kayak when space and weight are at a premium.
You will want to select a fish finder that uses internal, rechargeable, or replaceable batteries.
Kayak Mounting
A key consideration is how you will mount the display and the transducer of your fish finder onto your kayak. Some high-end fishing kayaks come with their own transducer mounting locations.
Some kayaks also feature scupper holes that allow you to pass the transducer through the hull. Ensure you understand how you will mount your fish finder before making a purchase.
You might also want to pick a fish finder that suits your kayak. Old Town and Ocean Kayaks have been designed to fit Humminbird Transducers, while Hobie and Wilderness Systems kayaks are better suited for Lowrance mounts.
If you don't have any dedicated space for a transducer mount and a display mount, you might want to consider a portable fish finder with a castable transducer. These often Bluetooth to your smartphone. Just toss the transducer into the water and see what's underneath you.
Finally, you can mount your transducer to the transom either at the rear or stern of your kayak. This can make them vulnerable to damage from any accidental collisions.
Frequently Asked Questions
Wrapping up
Undoubtedly finding the best fish finder for kayaks on a tight budget is quite difficult. And honestly speaking, you might be compromising with some handful of features. 
In this case, you can trust this fish finder list. I put endless effort into picking the best one within a reasonable budget. Each fish finder has entered the list due to their top-grade performance. 
But my personal favorite is the Garmin Striker – a portable and smart piece of equipment that just amazed me with superior quality even an affordable price tag. So good luck and have fun.
If you have any comments or questions, please leave a message below – we love interacting with our audience.
Happy fishing!
Last update on 2022-11-29 / Affiliate links / Images from Amazon Product Advertising API