Fish finders are an incredibly valuable tool for any angler, but having the right type of fish finder is key to getting the best results. It's important to understand the different types of fish finders and how they work if you want to select the one that's just right for your needs, whether you are fishing offshore or in your kayak.
If you're new to the world of fish finders, or you simply want to know more about some of the latest technology in the industry, we've compiled this article to serve as a brief overview of each of the different types of fish finders. 
How to Select the Right Type of Fish Finder
If you want to get the best fish finder for your own needs, it's crucial that you develop an understanding about the information you want to glean from what is beneath your boat. Determine whether you'll be fishing in extremely deep water or more shallow areas, as well as whether or not you'll want to have the ability to see around your boat or just underneath it. 
It's important to establish the type of fishing and the environments you'll be fishing in before you purchase your fish finder. Many different types of fish finders will detect fish from different depths and with a range of accuracy and sharpness in terms of images. Once you have this part figured out, it's much easier to single out the type of fish finder that will best serve your needs. 
Types of Fish Finders 
In the following sections, we'll discuss the various types of fish finders and examine their capabilities, as well as their advantages and disadvantages. 
2D Sonar
The first type of fish finder technology to be invented many decades ago was the 2D Sonar fish finder. While they were revolutionary at the time they were first in use, the 2D sonar units are now considered to be obsolete by anyone's standards. These types of fish finders work using a transducer that's located on the bottom of the boat. This transducer sends a conical-shaped sonar signal down into the water and projects an image of the fish and any other solid object beneath your boat. 
These fish finders are going to be the best for anyone looking for a budget-friendly unit that won't be too expensive. They are very reliable and capable of detecting fish for hundreds of feet down into the water. 
3D Fish Finder
One of the latest types of fish finders utilizes a more advanced kind of technology that's known as 3D fish finders. These units allow anglers to scan around their boat using side-imaging transducers, as well as special software that produces a unique 3D image of the fish below the boat. It's also incredibly useful for getting solid readings on the bottom and the different kinds of structure that fish might use to hide in. 
The 3D fish finders were a gamechanger just a few short years ago, but most professional anglers now opt for live sonar technology, which we'll cover in more detail in the next section. The images you get from a 3D fish finder are state-of-the-art, but these kinds of fish finders are limited in terms of their reach. If you're concerned with being able to distinguish what kind of cover is under your boat up to a moderate depth, a 3D fish finder is a great choice. 
Live Sonar
Live sonar fish finders are one of the newest models in the fishing industry. They operate using the same type of sonar system most other fish finders utilize, but live sonar makes use of more advanced software that allows anglers to have a continuously-updated reading that is comparable to a live streamed video of what's under your boat. 
Anglers are still learning the different strengths and weaknesses of this style of fish finder, but it's clear that it offers up some of the most clear, crisp images in real time that gives you an unmatched advantage on the water against anglers that are using older technology. 
Down Imaging
Just as the name implies, down imaging is a type of fish finder that scans directly below the boat instead of producing readings from around the sides. Down imaging is used on virtually every one of the major brands and models of fish finders and it can be used in conjunction with side imaging for a more comprehensive view of what's going on under your boat. 
Down imaging works using a thinner and more sensitive band of sonar waves that are sent directly down into the water. The readings are incredibly accurate and you will have the ability to detect fish in deeper water, which makes this a favorite among offshore anglers.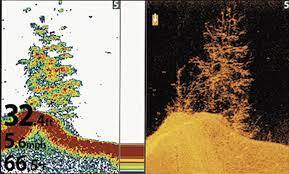 Side Imaging
Much like down imaging, side imaging works using similar kinds of sonar cones, yet these signals are sent out on either side of the boat instead of straight down into the water. The side imaging systems of today's fishing industry allow anglers to detect fish, structure and depth changes on either side of their boat for dozens of feet. 
This allows them to scan a much wider section of water and more quickly develop an understanding of what's underwater instead of having to position the boat directly overhead in order to get a reading. Running side and down imagining together is considered to be the most useful for bass anglers that fish moderately deep lakes and it allows them to pinpoint certain areas where the fish are staging instead of spending lots of time searching.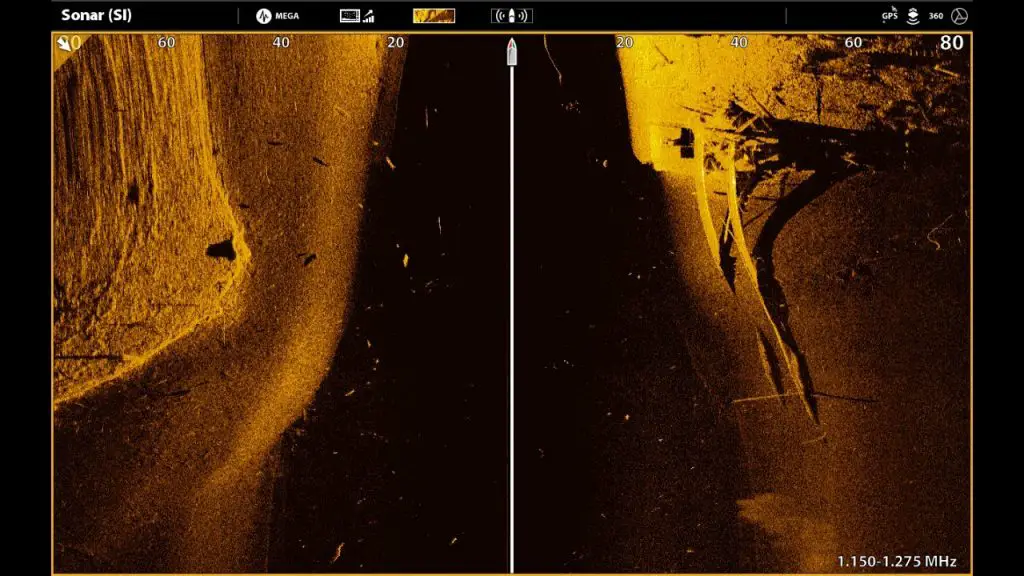 360 Imaging
The latest and greatest fish finder technology that many anglers are raving about is referred to as 360 imaging. This type of fish finder does certainly live up to the hype for anglers who want to be able to detect fish in any direction, but it's one of the most costly forms of fish finder technology currently available. 
The 360 imaging technology is virtually identical in many ways to side imaging, but the main difference is that it uses a different type of transducer which is constantly rotating and sending signals in rapid succession as it does so. The images you'll get with a 360 imaging system are incredibly sharp and detailed, but its range is limited in terms of depth with some units.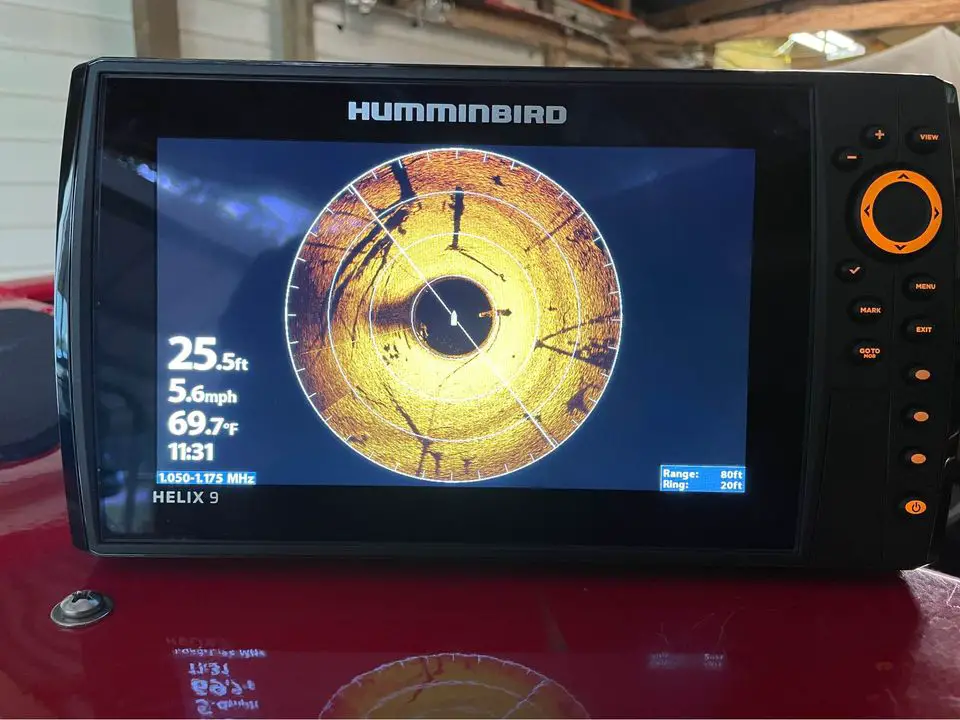 Chartplotter
Chartplotter systems are basically a fish finder that provides anglers with an easy-to-read image of where they are on any body of water. Many of the most advanced fish finder models on the market today offer chartplotter technology that includes highly-accurate GPS readings that let you pinpoint your location down to a few feet. 
Any angler will likely find a unit that offers chartplotter technology useful as it will allow them to record their specific location and log the GPS coordinates into the system to serve as an easy-to-find marker for later fishing trips. Chartplotters are useful for finding and marking your favorite fishing spots, as well as keeping track of your location on those large lakes or river systems that have a labyrinth of different coves and creeks where it can be easy to get lost.