The most common types of fish finders are 2D Sonar, 3D sonar, live sonar, down imaging, side imaging, chart plotters, and 360 imaging.
Fish finders are an incredibly valuable tool for any angler, but having the right type of fish finder is key to getting the best results. It's essential to understand the different types of fish finders and how they work if you want to select the one that's just right for your needs, whether you are fishing offshore or in your kayak.
If you're new to the world of fish finders, or you want to know more about some of the latest technology in the industry, we've compiled this article to serve as a brief overview of each of the different types of fish finders. 
| Type of Fish Finder | Application Suited For | Star Rating |
| --- | --- | --- |
| Live Sonar | Real-time fish tracking, shallow & deep | ⭐⭐⭐⭐⭐ |
| 3D Sonar | Detailed underwater imaging, structures | ⭐⭐⭐⭐ |
| 360 Imaging | Panoramic underwater view, structures | ⭐⭐⭐⭐ |
| Side Imaging | Wide coverage, structure identification | ⭐⭐⭐⭐ |
| Down Imaging | Vertical coverage, structure clarity | ⭐⭐⭐⭐ |
| CHIRP Sonar | More accurate than traditional 2D sonar | ⭐⭐⭐ |
| Chart Plotters | Navigation, mapping, GPS functionality | ⭐⭐⭐ |
| 2D Sonar | General fish finding, shallow waters | ⭐⭐ |
| Castable Fish Finder | Kayak fishing and fishing from the shore | ⭐⭐ |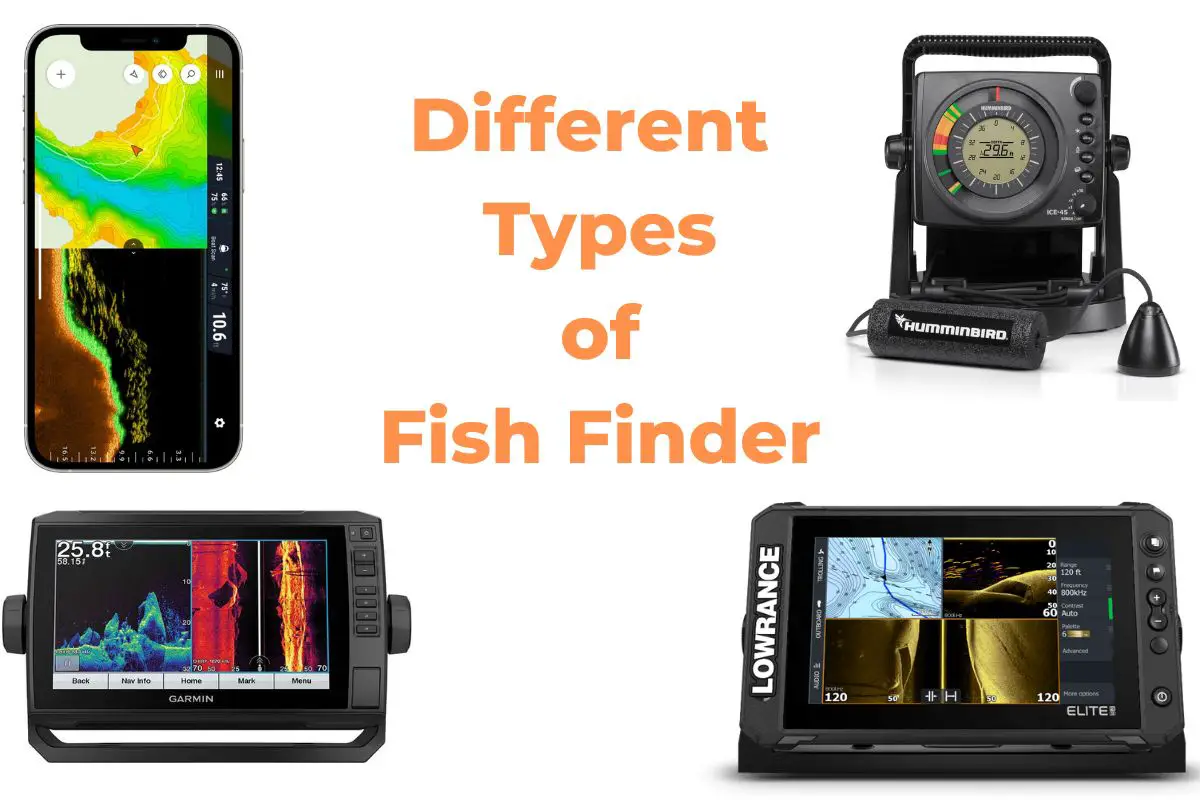 In the following sections, we'll discuss the various types of fish finders and examine their capabilities and advantages and disadvantages. 
1. 2D Sonar
The first type of fish finder technology invented many decades ago was the 2D Sonar fish finder. While they were revolutionary when they were first used, the 2D sonar units are now considered obsolete by anyone's standards. These types of fish finders work using a transducer that's located on the bottom of the boat. This transducer sends a conical-shaped sonar signal down into the water, projecting an image of the fish and any other solid object beneath your boat. 
When to Use Them
These fish finders will be the best for anyone looking for a budget-friendly unit that won't be too expensive. They are very reliable and capable of detecting fish for hundreds of feet down into the water. They are often described as 'traditional sonar' and give the now famous icons of fish arches.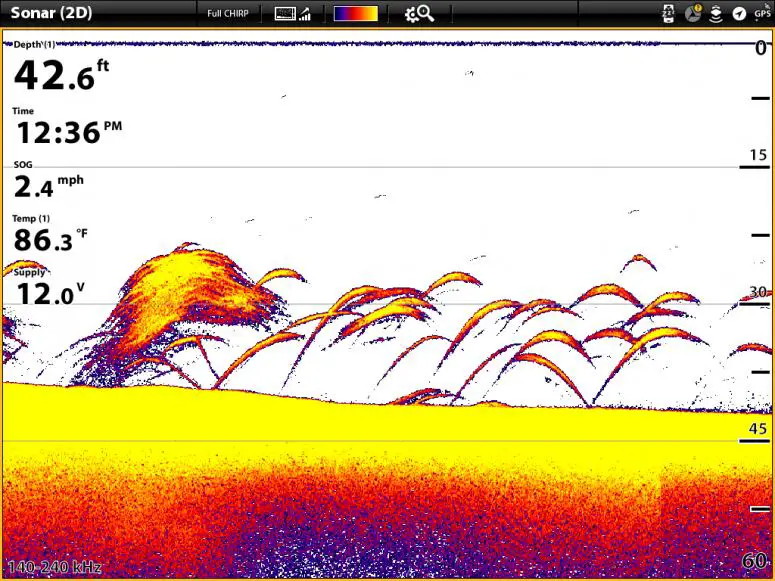 2. 3D Fish Finder
One of the latest types of fish finders utilizes a more advanced kind of technology that's known as 3D fish finders. These units allow anglers to scan around their boat using side-imaging transducers and special software that produces a unique 3D image of the fish below the boat. It's also incredibly useful for getting solid readings on the bottom and the different kinds of structure that fish might use to hide in. 
The 3D fish finders were a gamechanger just a few short years ago, but most professional anglers now opt for live sonar technology, which we'll cover in more detail in the next section.
When to Use Them
The images you get from a 3D fish finder are state-of-the-art, but these kinds of fish finders are limited in their reach. If you're concerned with distinguishing what kind of cover is under your boat up to a moderate depth, a 3D fish finder is a great choice.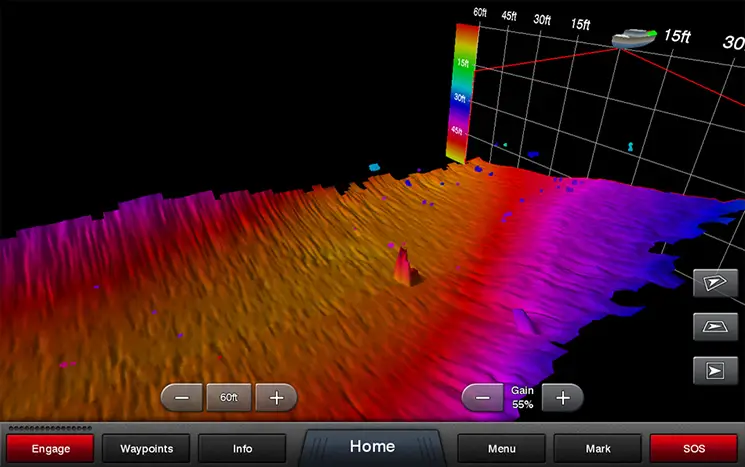 3. Live Sonar
Live sonar fish finders are one of the newest models in the fishing industry. They operate using the same sonar system most other fish finders utilize. Live sonar uses more advanced software that allows anglers to have a continuously-updated reading comparable to a live streamed video of what's under your boat. 
When to Use Them
Anglers are still learning the different strengths and weaknesses of this style of fish finder. It's clear that it offers up some of the most clear, crisp images in real time, giving you an unmatched advantage on the water against anglers using older technology. 
4. Down Imaging
As the name implies, down imaging is a type of fish finder that scans directly below the boat instead of producing readings from around the sides. Down imaging is used on virtually every one of the major brands and models of fish finders and it can be used in conjunction with side imaging for a more comprehensive view of what's going on under your boat. 
When to Use Them
Down imaging works using a thinner and more sensitive band of sonar waves sent directly down into the water. The readings are incredibly accurate and you can detect fish in deeper water, making this a favorite among offshore anglers.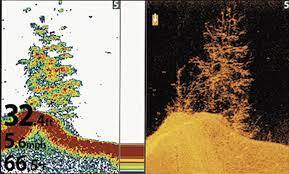 5. Side Imaging
Much like down imaging, side imaging uses similar kinds of sonar cones, yet these signals are sent out on either side of the boat instead of straight down into the water. The side imaging systems of today's fishing industry allow anglers to detect fish, structure and depth changes on either side of their boat for dozens of feet. 
When to Use Them
This allows them to scan a much wider section of water and more quickly develop an understanding of what's underwater instead of having to position the boat directly overhead to get a reading. Running side and down imagining together is considered to be the most useful for bass anglers that fish moderately deep lakes and it allows them to pinpoint certain areas where the fish are staging instead of spending lots of time searching. 
You can even identify individual fish from the comfort of your boat.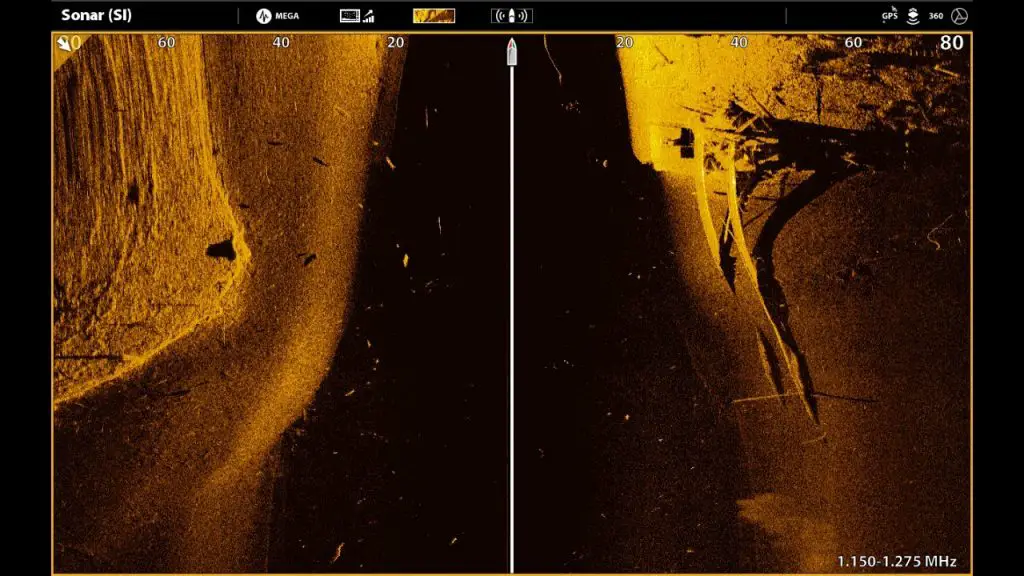 6. 360 Imaging
The latest and greatest modern fish finder technology that many anglers are raving about is called 360 imaging. This type of fish finder does certainly live up to the hype for anglers who want to detect fish in any direction, but it's one of the most costly forms of fish finder technology currently available. 
When to Use Them
The 360 imaging technology is virtually identical in many ways to side imaging, but the main difference is that it uses a different type of transducer which is constantly rotating and sending signals in rapid succession as it does so. The images you'll get with a 360 imaging system are incredibly sharp and detailed, but its range is limited in depth with some units.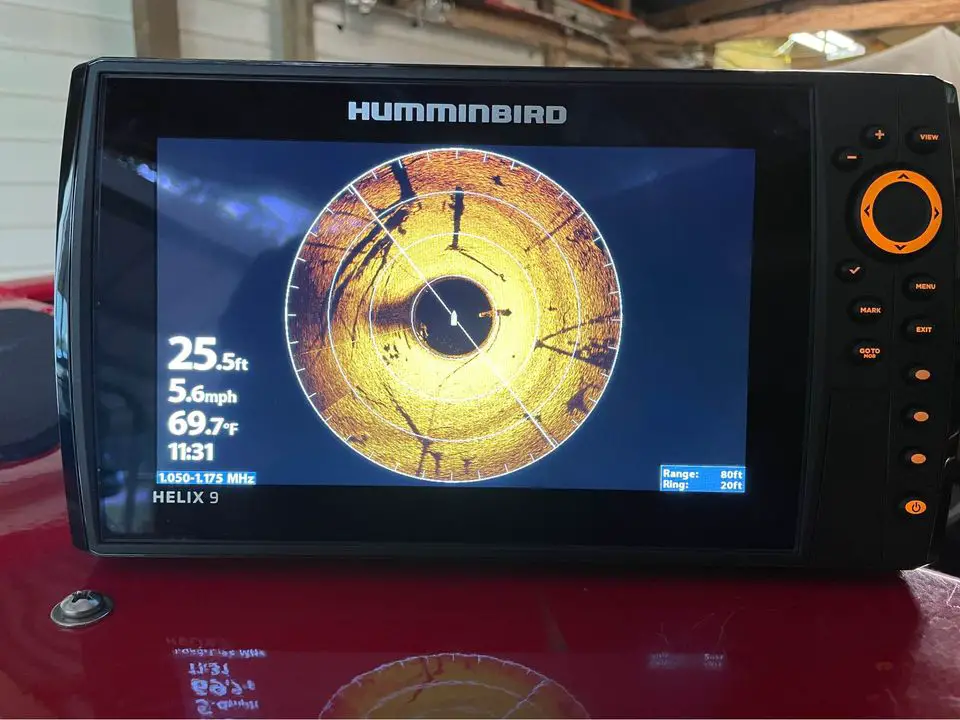 7. Chartplotter
Chartplotter systems are basically a fish finder that gives anglers an easy-to-read image of where they are on any body of water. Many of the most advanced fish finder models on the market today offer chartplotter technology, including highly-accurate GPS readings that let you pinpoint your location down to a few feet. 
Any angler will likely find a unit that offers chartplotter technology useful. It will allow them to record their specific location and log the GPS coordinates into the system to serve as an easy-to-find marker for later fishing trips.
When to Use Them
Chartplotters are useful for finding and marking your favorite fishing spots and keeping track of your location on those large lakes or river systems with a labyrinth of different coves and creeks where it can be easy to get lost. A feature like a chartplotter is not required for all kinds of fishing, such as ice fishing.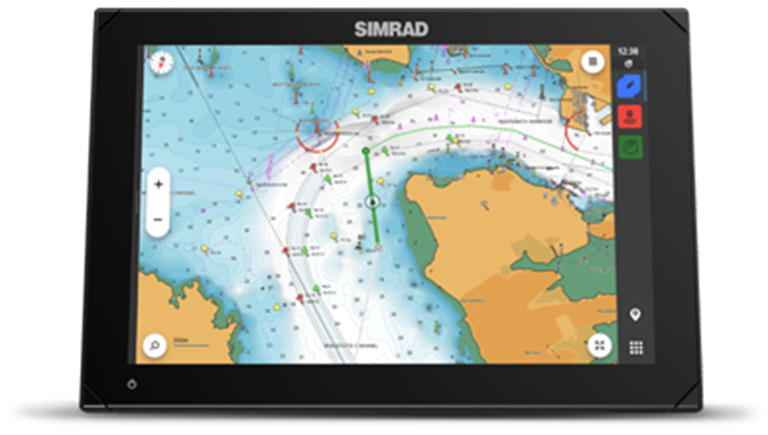 8. CHIRP Sonar
CHIRP is an upgraded sonar technology that uses pulses of different frequencies that are 50 times stronger than traditional sonar and provides a near-photographic image of everything underneath your boat. CHIRP stands for Compressed High-Intensity Radiated Pulse. CHIRP sonar was originally developed for military purposes, but the technology was quickly discovered to be very valuable for anglers in saltwater and freshwater environments.
When to Use Them
The main difference between the traditional 2D sonar and CHIRP technology is that CHIRP sends out a much longer pulse duration, which allows the device to pick up much more detail with greater accuracy than ever before.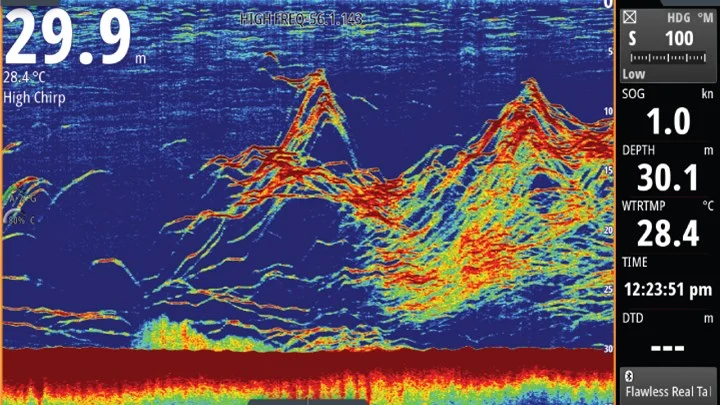 9. Castable Fish Finders
A modern development in the technology of fish finders is the castable version. This consists of a small floating transducer that you can attach via a swivel to your main line and cast from the shore or your kayak. This then connects via Bluetooth to your smartphone and you can get depth information at a distance away from your location.
When to Use Them
This is particularly useful for anglers without a boat who cannot physically maneuver over the area they are interested in. The quality of castable fish finders is much lower than mounted alternatives, but these portable fish finders do offer an interesting and low cost option for surf fishermen.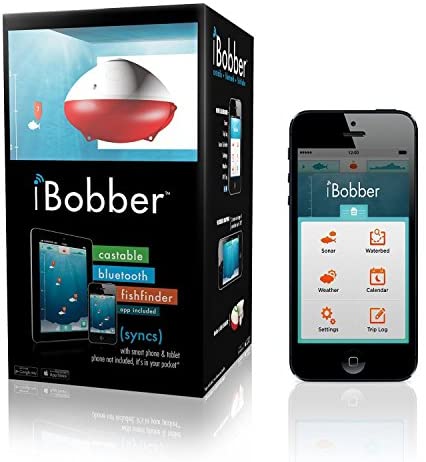 Conclusion
If you are preparing for your next fishing trip, I would strongly recommend getting a high-quality, modern fish finder to give you the greatest chance of catching big fish – they are certainly worth the money.
The most popular brands of fish finders include Humminbird, Garmin, and Lowrance. They all have a wide range of options with these different types of fish finders so you can find one that suits your requirements.