Shimano first released its Bantam Baitcasting reel more than 40 years ago. It was the very first baitcasting model the company had ever created and would become one of the highest-selling reels of its kind over the next few decades. Today, the reel is still in production and can be purchased as the Shimano Bantam MGL Baitcaster Reel. 
The new version of this legendary baitcaster has a few added perks, as well as some interesting upgrades that should catch the attention of most anglers who know how to spot a high quality low-profile baitcasting reel. The Bantam MGL offers anglers a solid combo of durability and performance that is ideal for bass fishing, walleye, or any other type of freshwater fish you might want to target. 
It's no secret that the Shimano Bantam MGL Baitcaster is one of the more expensive low-profile baitcasting models on the market, but is it actually worth the money? In this article, I will review the features, characteristics and performance of this popular reel to help you determine whether or not it's the right one for your next purchase. 
This review is based on my own first hand insights and experiences from over a decade of angling.
One of the Most Durable Reels on the Market

Full of Shimano Technologies

Available in 6.2:1 to 8.1:1 Gear Ratios
Shimano Bantam Baitcaster Reel Overview 
Shimano is well known for producing some of the toughest reels in the fishing industry that often out-perform its competitors' reels when it comes to overall performance. The Bantam MGL Baitcaster Reel is no exception as it is made with a very rigid aluminum body that will stand up to virtually anything you're liable to encounter on the water. 
Released in 2018, the new Bantam MGL Baitcaster Reel is made with a tough body that combines multiple parts to include the frame, B-side and level wind guard into one single piece of extremely durable aluminum. Shimano designed this reel to have the same type of super-tough feel you normally get from a high-performance round reel, but with the functional and ergonomic feel and design of a low-profile baitcasting setup. 
This reel looks and feels every bit as tough as any other on the market right now. The single piece of aluminum that makes up most of the body is somewhat lightweight, but anglers report that the Bantam MGL Baitcaster Reel provides the kind of rigidity you look for in a tough conventional reel without the awkward shape and function. It's also made with specific saltwater corrosion protection capabilities that allow you to fish in any type of environment. 
There are six different options you can choose from regarding the particular sizes of the Shimano Bantam MGL Baitcaster Reel. Each of these reels weighs less than 8 ounces and is either a 6.2:1, 7.1:1 or 8.1:1 gear ratio. Each model also sports a maximum drag weight of 11 pounds. 
The durability that the Shimano Bantam MGL Baitcaster Reel offers is unquestioned. However, most anglers aren't aware that this reel is also packed with impressive features that make it one of the top choices for any experienced fishermen and women. This is a reel that can last many years when taken care of and maintained properly by the user.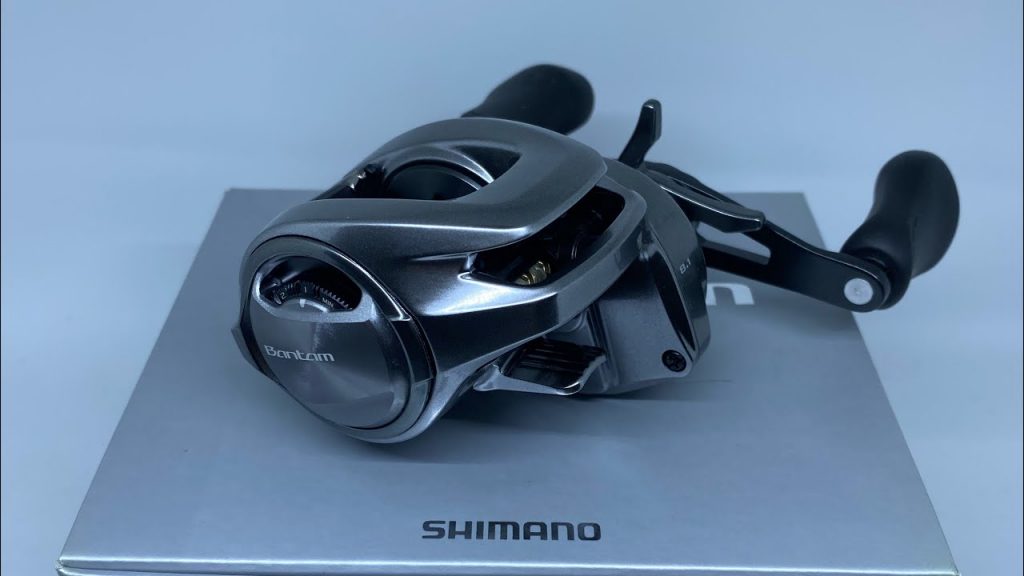 Features 
The Shimano Bantam MGL Baitcaster Reel is not only a durable and tough model, it's also loaded with high-performance features that make it stand out from most of the other options you'll find in this class of reels. Here are some of the most talked about features you'll find in the Bantam MGL Baitcaster models. 

For more information on what Shimano's technologies mean read this article.
Construction
This reel is made with Shimano's new CoreSolid Body material, which is the high-quality aluminum that the reel's housing is made with. This single-piece aluminum works to keep the B-Side plate, level wind and the entire frame in place as one solid piece of material. The advantage you get from this is that the reel doesn't bend or break easily as the CoreSolid Body is extremely hard and durable. 
If you're an avid angler who typically puts your gear and tackle through a considerable amount of stress in catching larger-sized fish, it's likely that you could certainly use a reel that's as tough as the Bantam MGL. 
Cross Carbon Drag 
Another point of emphasis that Shimano makes when promoting these reels is that they are tough both inside and out. The Bantam MGL Baitcaster is equipped with the brand's popular Cross Carbon Drag system, which is one of the smoothest, toughest drags you'll find in a lightweight, low profile baitcasting reel. 
With this new and improved drag system, you'll actually get a much wider range of settings to choose from, as well as a very smooth overall performance. Each of the six different Shimano Bantam MGL Baitcaster Reel models offers a maximum drag weight of 11 pounds. This might initially seem like it's a bit too light for anglers that often target heavier fish, but it is more than capable of getting the job done.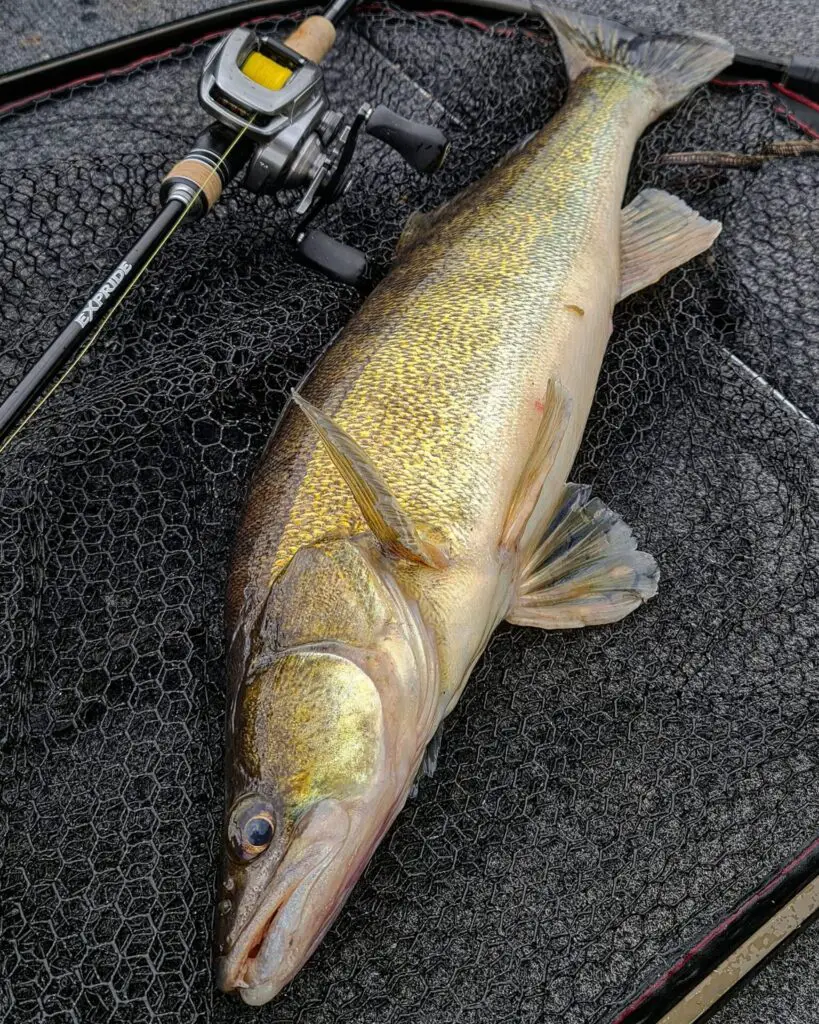 Hagane Body 
Part of the reason why the Shimano Bantam MGL Baitcaster is one of the toughest low profile casting reels on the market is due to the incorporation of the rigid Hagane Body. This metal body is made to deliver as much rigidity as possible in order to help create an incredibly smooth casting and reeling experience. 
Reels that offer a very high level of toughness and rigidity will not only stand up to larger-sized fish well, it also means they will have a higher level of sensitivity that allows you to feel those subtle bites on your lure, or even detect the slightest difference in what type of material your lure is making contact with on the bottom of the lake or river you're fishing. 
MGL Spool 
The Bantam MGL derives its name from the new and improved spool system Shimano engineers and design experts included in this version of the legendary reel. This spool is made to give the angler an even more comfortable and lightweight feel than ever before thanks to the MGL's Magnumlite Spool design. 
The main purpose of the MGL Spool is to reduce the amount of friction and inertia on the reel's inner parts. Having such a high quality spool guarantees that anglers will have a significant boost in casting distance, as well as accuracy. This opens up the potential for using a range of new lures that are mostly considered to be reserved for spinning reels. This feature is perhaps the most important upgrade Shimano made to the Bantam reel series and it certainly makes a big difference in the reel's overall performance.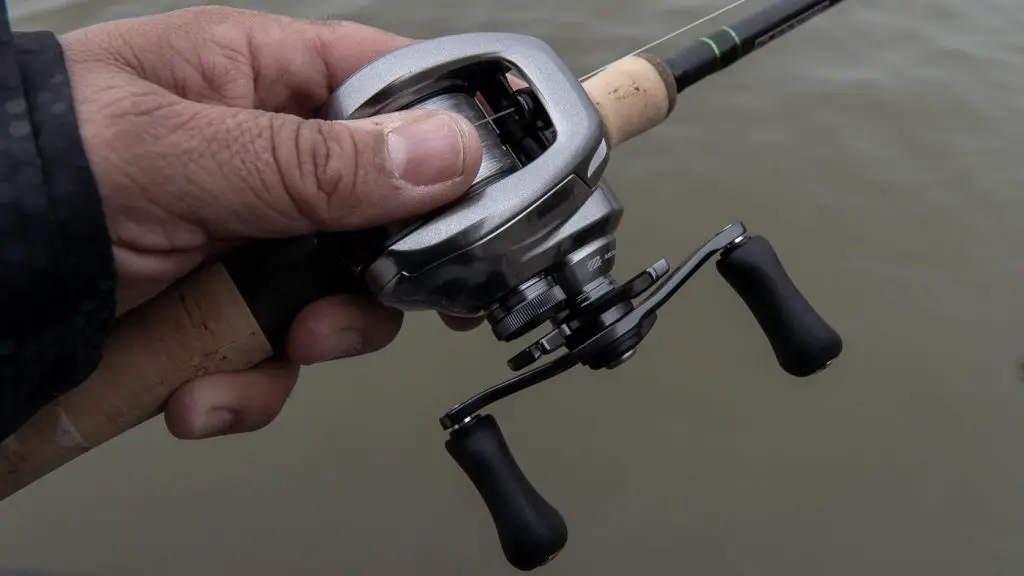 MicroModule Gear System 
Another reason why the Bantam MGL is so smooth is the MicroModule Gear system that's included. These high-performance gears are machined to be much more precise so that Shimano eliminates much of the play that the reel has had in the past models when retrieving lures. 
What this MicroModule Gear system brings to the table is a much more smooth reeling experience than you've ever had with a Shimano Bantam. This gear system's design creates much more contact points between the drive gear and pinion gear, resulting in a much more efficient train and outstanding smoothness. 
SVS Infinity 
One of the more talked-about features that Shimano added to the Bantam reel series is the SVS Infinity brake system. It's important that anglers have all the tools they need to stay in control over their baitcaster reel's spool and this system greatly increases your ability to do so. The SVS Infinity provides you with more braking force and a more consistent spool control than ever before. 
It's able to do this thanks to the inner brake weights that help maintain control over the spool during and after the cast. The speed of this braking system can also be easily adjusted using a small knob located on the side of the reel. This knob allows you to dial in just the right amount of braking for the specific type of lure you're using. 
S A-RB Bearings 
Like most of the other premium-quality Shimano reels, the Bantam MGL is designed with A-RB Bearings that are shielded to make the reel better-equipped to prevent salt or sand working its way into the inner workings of the reel and damaging the parts and gears. As any serious angler knows, saltwater can do major damage to a reel that isn't equipped to deal with it and Shimano went to great lengths to ensure that this reel could be used in both freshwater and saltwater with no issues. 
Super Free Spool 
The Bantam MGL's spool system is arguably the best in its class for a number of reasons. The technology that went into making this reel's spool system include Shimano's Super Free Spool, which was specifically designed to cut down on the amount of friction the spool itself experiences during your cast. 
Most baitcasting reels are designed so that the pinion gear is freed when the bar is pressed down and it's able to drag on the spool shaft and shorten the cast. The Super Free Spool system is designed so that the pinion gear is supported by a ball bearing that ensures the pinion gear and spool shaft are kept in alignment during each cast. As you might have guessed, this also eliminates a significant amount of friction and helps contribute to the smooth feel you get with each cast. 
Pros
This is one of the most durable reels available on the market. I really focus on durability because the best way to get good value for money is to make sure your gear lasts for decades to come.
The Bantam is full of Shimano's proprietary technologies and you will notice the difference when you use it. One of the reason's that Shimano gear is normally at the top of my list.
Available in a wide range of gear ratio's from 6.2:1 to 8.1:1 so you can target your reel to your favorite type of lure.
Cons
I prefer sealed ball bearings rather than shielded, but the Shimano S AR-B are well suited for saltwater.
The max drag is only 11 lbs, which is on the low side for me. It doesn't feel like it is light on in terms of drag, but this may limit the fish species you will target.
Specifications
| SIZE | MONO LINE CAPACITY (LB/YD) | WEIGHT (OZ) | BEARINGS | GEAR RATIO | RETRIEVE RATE(IN/CRANK) | BRAID CAPACITY (LB/YDS) | MAX DRAG (LB) |
| --- | --- | --- | --- | --- | --- | --- | --- |
| 150 | 10/120, 12/110, 14/90 | 7.6 | 8+1 | 6.2:1 | 26 | 20/150, 30/135, 40/105 | 11 |
| 150 HG | 10/120, 12/110, 14/90 | 7.8 | 8+1 | 7.1:1 | 30 | 20/150, 30/135, 40/105 | 11 |
| 150 XG | 10/120, 12/110, 14/90 | 7.9 | 8+1 | 8.1:1 | 34 | 20/150, 30/135, 40/105 | 11 |
| 151 | 10/120, 12/110, 14/90 | 7.6 | 8+1 | 6.2:1 | 26 | 20/150, 30/135, 40/105 | 11 |
| 151 HG | 10/120, 12/110, 14/90 | 7.8 | 8+1 | 7.1:1 | 30 | 20/150, 30/135, 40/105 | 11 |
| 151 XG | 10/120, 12/110, 14/90 | 7.9 | 8+1 | 8.1:1 | 34 | 20/150, 30/135, 40/105 | 11 |
This table shows the key specifications for different models of Shimano Bantam MGL Reels
Conclusion 
The Bantam MGL is easily one of the toughest low profile baitcasting reels on the market that also offers the classic smooth feel and action that Shimano reels are known for. It's truly hard not to love this reel and the fact that Shimano put in a considerable amount of research and effort to design such a well-crafted product. 
When we factor in the price, it's understandable that many anglers might be turned away as they aren't quite ready to spend a few hundred dollars on one single piece of equipment. However, for anglers who demand the utmost quality and performance out of their gear and tackle, the Shimano Bantam MGL Baitcaster Reel is a worthy investment with a buttery-smooth casting and retrieval ability.