The best conventional reels have a line capacity of over 500 yards of 30 lb braid, a powerful drag system of over 30 lb, two-speed gear ratios for cranking, corrosion-resistant materials, and high-performance ball bearings.
The Shimano Tyrnos is my top choice because of its high-performance specifications without the premium price tag. It features a two-speed drag system with 33 lb of drag, and is made from a one-piece cold forged frame. It is ideal for saltwater anglers who want a powerful reel without spending a fortune.
When you target gamefish like tuna or marlin, you will want to have the best conventional reel available. The last thing you want is to have gear failure and watch the fish swim into the distance.
I have put together this list of the top 10 conventional gels for game fishing, a buyer's guide, and an explanation of some key criteria you will want to consider before making a purchase decision.
Conventional fishing reels offer a proven design for retrieving long lengths of heavy line. They also have lower gear ratios to pull in larger fish.
It doesn't matter if you call them Conventional Reels, Offshore Reels, Trolling Reels, Deep Sea Reels, or Overhead Reels. They are all the same design.
Conventional fishing reels are also ideal for bottom fishing. If you are looking to go offshore fishing for large reef fish then have a look at these saltwater conventional fishing reels.
Shimano Tiagra Conventional Reel
The World's Premier Conventional Reel
Over 3300 Yards of 150 Pound Braid Line Capacity
High 100 Pound Max Drag
Extremely Heavy and Powerful Reel
Piscifun Salis X Trolling Reel
Over 500 Yards of 50 Pound Braid Capacity
37 Pound Max Drag
High 6.2:1 Gear Ratio for Trolling
Best Budget Conventional Reel
Let's dive into the best 10 conventional reels available on the market at the moment.
1. Shimano Tyrnos Conventional Reel
The Shimano Tyrnos is my personal conventional reel. I have used it to catch plenty of tuna and mackerel – no marlin yet, but not due to lack of trying.
I am a big Shimano fan and this conventional reel is no exception.
One of the features of the Tyrnos is the two-speed lever. This means you can have two different gear ratios depending on whether you need a fast retrieve (if you are bringing a lure back to the boat) or a slow retrieve (when that previously mentioned marlin has taken a bite).
What I Like About It
It is a good moderately priced that has higher quality materials than the TLD but is less expensive than the Tiagra. It is a great value-for-money alternative that can also be used for bottom fishing.
I recommend the Shimano Tyrnos for any saltwater angling enthusiasts who want more features than an entry-level reel without the price tag of a premium option. I own and use a Tyrnos myself every time I go offshore. It is my pick for the best value for money conventional reel.
Gear Ratio – 5.0:1
Max Drag – 33 pounds of drag
Mono Line Capacity – 550 yards of 30-pound mono
Braid Line Capacity – 900 yards of 50-pound braid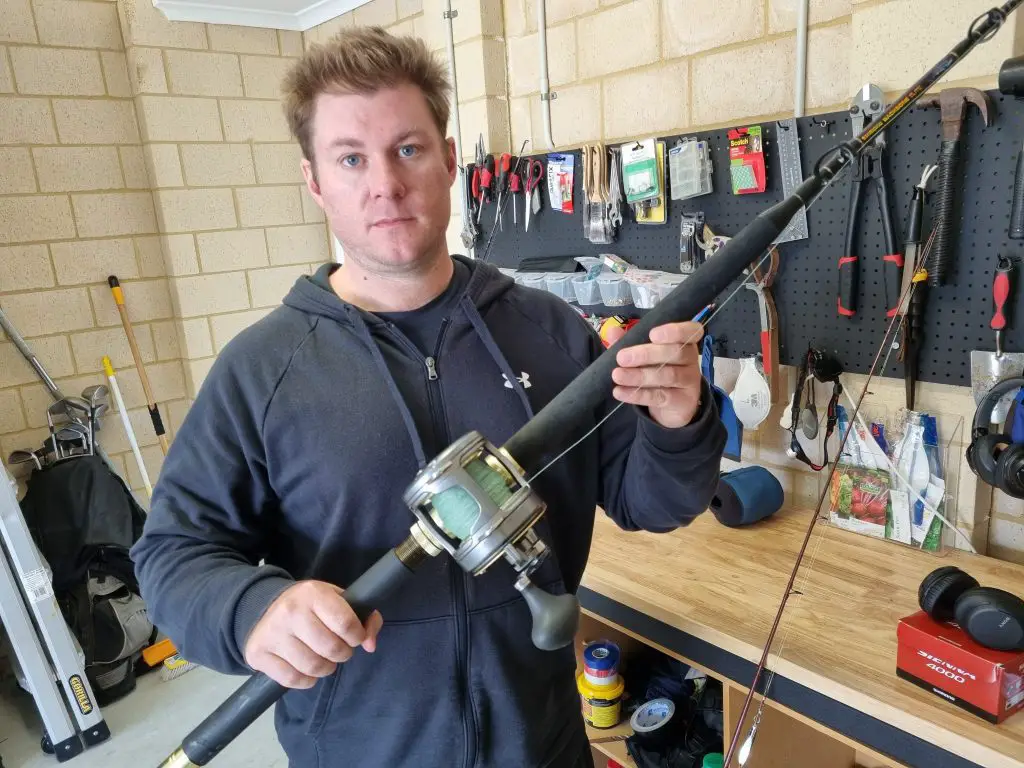 Pros
Great value for money
Suitable for gamefish trolling and bottom fishing
Two-speed gearing system
Cons
More expensive than Shimano's TLD alternative
I Have Owned This For Over 10 Years and Use It For All Offshore Trolling and Big Game Fishing

Two Speed Gearing for Fighting and Retrieving

Suitable for Game Fish and Bottom Fishing
2. PISCIFUN Salis X Budget Conventional Reel
For something a bit different have a look at the Salis X. It is a much smaller reel than some of the other options and is substantially cheaper.
With a higher gear ratio of 6.2 it has a much higher retrieve rate per crank. This means it is suitable for smaller fish as well. But you will have to fish smarter when chasing the monster species.
What I Like About It
With over 500 yards of line capacity for a heavy 80 lb braid this is certainly a viable option to consider.
It has a rigid graphite frame and oversized pinion and main gears to give a smooth retrieve motion. 
This reel is one from left field but has earned my recommendation as the best budget level conventional reel.
I am always impressed with how much technology and premium specifications Piscifun can pack into an affordable price tag. If you are looking for a budget-friendly conventional reel that still performs, the Salis X is for you.
Gear Ratio – 6.2:1
Max Drag – 37 lbs
Mono Line Capacity – 490 yards of 30 lbs
Braid Line Capacity – 520 yards of 80 lbs
Pros
Substantially cheaper than Shimano's alternatives
Ideal for smaller saltwater fish
Cons
Has a high gear ratio that might not give enough drag for saltwater gamefish
Best Budget Conventional Reel

Over 500 Yards of 50 Lb Braid Capacity

Max Drag of 37 Pounds

6.2:1 Gear Ratio
3. Daiwa Saltiga Durable Trolling Reel
The Daiwa Saltiga is a well known reel with a lot of passionate fans. 
It is also very well made with a focus on corrosion resistance. The CRBB (Corrosion Resistant Ball Bearings) stainless steel ball bearings last 12 times longer than standard stainless steel ball bearings. And the bronze pinion gears give a smooth retrieve motion with high power.
What I Like About It
The Saltiga is a medium sized reel with a good 40 lb max drag but a higher 6.3:1 gear ratio so it is suitable for smaller fish that need to be retrieved quickly. But the two speed options give a much lower 2.3 gear ratio and should be your choice when going after the big fish.
With over 15 different models including single speed and two speed as well as 2 tournament style sailfish specialists – you will find one that suits your needs.
Offshore fishing is a harsh environment for a fishing reel because of the salt, sand, high torque, and fast speeds. All Daiwa products are famous for their durability and the Saltiga is no exception. If you want to pick a reel that will perform as good as new after a decade of heavy fishing, choose the Daiwa Saltiga.
Gear Ratio – 6.3:1
Max Drag – 40 lbs
Mono Line Capacity – 420 yards of 40 lb
Braid Line Capacity – 660 yards of 80 lb
Pros
Two speed gearing systems are options
Good combination of value for money, powerful drag, and line capacity
High quality, durable ball bearings
Cons
Medium sized conventional reel that might not cut it against large saltwater gamefish
Optional Two-Speed Gearing System
High Quality Stainless Steel Bearings - CRBB
Good Combination of Power, Line Capacity, and Price
15 Different Models and Sizes
4. Okuma Classic CLX Affordable Overhead Reel
The Okuma Classic CLX is another option to consider. With a graphite frame, aluminum handle, stainless steel foot, and stainless steel guide system this is well made.
What I Like About It
Personally, I prefer a level drag rather than a star drag like the CLX. The star drag is more adjustable but it just means there is something else you need to be fiddling with instead of focusing on the battle. This is only useful if you have set the drag wrong to begin with.
At under 20 ounces this is a smaller and lighter reel. It has an unusual combination of a low gear ratio and a lower max drag.
This is substantially cheaper than the Shimano options but at this price point, I think I would prefer the Piscifun.
Gear Ratio – 3.8:1
Max Drag – 13 lbs
Mono Line Capacity – 310 yds of 25 lb
Pros
Substantially cheaper than the larger options
Lightweight
Cons
Star drag can be difficult to adjust during a fight
Very low max drag
Adjustable Star Drag

Lightweight Conventional Reel

Max Drag of 13 lb

Gear Ratio of 3.8:1
5. Penn International Offshore Trolling Reel
The Penn International is a close second to the Shimano Tiagra. It is a big, big reel. The low 3.1:1 gear ratio means it will generate huge torque even against the largest fish. This is a top tier Marlin reel.
What I Like About It
It has a high max drag and an enormous line capacity of over a mile depending on the line you select. These are large, durable, and powerful reels. Every specification is designed to be heavy-duty. As soon as I picked up a Penn International I felt the strength. The solid frame doesn't flex even under the heaviest load you can imagine on the open ocean. I cannot undersell how big this reel is.
If I walked onto a marlin charter and saw Penn International reels in the rod holders then I would be very happy.
Gear Ratio – 3.1:1
Max Drag – 65 lbs
Mono Line Capacity – 1120 yards of 80 lb
Braid Line Capacity – 3025 yards of 130 lb
Pros
A very powerful drag and low gear ratio can handle any gamefish on the planet
Ridiculously high line capacity
Cons
Extremely large and heavy reel
Premier Big Game Trolling Reel

Over 3000 Yards of 130 Pound Braid Capacity

High 65 Pound Max Drag

High Power and Highly Durable
6. Shimano Tiagra Conventional Reel
If you are going after trophy black marlin then I wouldn't want anything other than the Shimano Tiagra. It is an absolutely monstrous reel with a 2.2:1 gear ratio and 100 lbs of drag. This is the kind of reel you want on your side when going after fish weighing hundreds of pounds.
What I Like About It
Depending on what diameter fishing line you select this reel will hold more than a mile of line! Even when the largest gamefish starts spooling off your line you will be comfortable.
The downside – when you are fishing for anything other than game fish then this reel is overkill. It isn't particularly versatile and you wouldn't want to go after some smaller tuna or mackerel.
This is certainly the premier conventional reel for big gamefish. It comes with a premium price tag but has the features and technology to back it up. If you want to guarantee that you have a quality reel that won't let you down when you hook the Marlin of a lifetime, the Tiagra is the best performing conventional reel.
Gear Ratio – 2.2:1
Max Drag – 100 lbs
Mono Line Capacity – 1000 yards of 130 lb
Braid Line Capacity – 3315 yards of 150 lb
Pros
This is the best conventional reel available on the market, in my opinion
100 lb of max drag
Over 1000 yard line capacity can handle anything
Cons
Extremely expensive and heavy duty
This is overkill for anything less than the largest gamefish
World's Premier Conventional Reel for Big Game Fish
High 100 Pound Max Drag
Over 3000 Yards of 150 Pound Braid Capacity
7. Okuma Cortez High Speed Conventional Reel
Okuma has its own Mechanical Stabilizing System which ties together the spool shaft, pinion gear, pinion gear bearing, drive shaft and main gear so they stay in alignment.
It has an aluminum anodized spool, an aluminum frame, graphite side plates, and an ergonomic handle for comfort (even when your hands are wet).
What I Like About It
The Okuma Cortez also boasts a magnetic control system that boasts to achieve further casting distance – casting is not a normal part of game fishing.
The combination of a high gear ratio, low max drag, and lower line capacity means that it doesn't make the top of my list.
Gear Ratio – 6.2:1
Max Drag – 17 lbs
Mono Line Capacity – 410 yards of 14 lb
Pros
Suitable for smaller saltwater fish
Able to cast longer distances than the alternates
Cons
A relatively low max drag for a saltwater reel
8. Shimano TLD Trolling Reel
The Shimano TLD is the entry-level conventional reel compared with the Tyrnos and Tiagra. It has a low gear ratio that will help it fight big fish but only a 22 lb max drag.
This doesn't mean that you can't catch big fish. It just means that you will have to fish smarter and let the fish take a lot of line before you can man-handle it back to the boat. You may also have to chase the fish with your boat if it is truly large.
What I Like About It
It can still hold 900 lbs of fairly heavy braid line so it is a viable option for sailfish. The materials of construction are not as high quality as the Shimano alternatives but the price is substantially lower.
Gear Ratio – 3.6:1
Max Drag – 22 lbs
Mono Line Capacity – 600 yards of 30 lb
Braid Line Capacity – 980 yards of 65 lb
Pros
Very large spool line capacity
Very affordable option full of Shimano's technologies
Cons
Lower max drag than I would like
Great Entry-Level Conventional Reel

Over 900 Yards of 65 Pound Braid Capacity

High Torque Gear Ratio of 3.6:1
9. Penn Squall Deep Sea Reel
The Penn Squall has a good combination of lightweight design, corrosion resistance, and adjustability. The two speed gearing system allows you to change the gear ratio and retrieve rate per turn depending on what you are doing and what size fish you hook.
What I Like About It
The lever drag allows you to snap the drag settings into the correct position very easily at a moments notice.
The black and gold design is also very stylish and will be a good addition to any anglers reel collection.
Gear Ratio – 2.9:1
Max Drag – 40 lbs
Mono Line Capacity – 890 yards of 50 lb
Braid Line Capacity – 2145 yards of 80 lb
Pros
Very good combination of power, weight, and price point
Lever drag lets you set the required drag instantly
Cons
Low gear ratio results in a lower retrieve rate
Max Drag of 40 Pounds

Over 2000 Yards of 80 Pound Braid Capacity

High Torque Gear Ratio of 2.9:1

Good Combination of Power, Weight, Line Capacity, and Price
10. Abu Garcia Ambassadeur C3 Round Reel
The Abu Garcia Ambassadeur C3 is a much more versatile reel. It has a higher gear ratio and low max drag than the big reels. To be honest it is a much smaller reel. You wouldn't want to chase massive marlin with this reel but it would be perfect for smaller tuna and mackerel.
What I Like About It
The C3 is a well-liked reel amongst anglers and if you intend to do a bit of game fishing and a bit of another kind of fishing with the same reel then I would consider this.
It is a good combination of brute strength and refined style.
If you want a conventional reel that you can use for tuna on the weekend and catfish during the week, pick the Ambassadeur C3. It is extremely versatile and can be used for almost any fishing scenario. Although it doesn't have the sizes available for big game fishing.
Gear Ratio – 5.3:1
Max Drag – 15 lbs
Mono Line Capacity – 320 yards of 12 lb
Braid Line Capacity – 310 yards of 30 lb
Pros
Cons
Extremely Versatile Overhead Reel I Have Used For Dozens of Species

Gear Ratio of 5.3:1

Max Drag of 15 Pounds

310 Yards of 30 Pound Braid Capacity
Specification Comparison
All of the reels in this specification comparison are based on their 30 sized models or the closest alternatives.
| | | | | | |
| --- | --- | --- | --- | --- | --- |
| Conventional Reel | Gear Ratio | Max Drag | Braid Line Capacity | Ball Bearings | Price Range |
| Shimano Tyrnos | 5.0:1 | 33 lb | 790 yards of 80 lb | 4 | $$$$ |
| Piscifun Salis X | 6.2:1 | 26 lb | 290 yards of 80 lb | 6+1 | $ |
| Daiwa Saltiga 35-2SPD | 5.8:1 / 3.1:0 | 40 lb | 230 yards of 80 lb | 6 | $$$$ |
| Okuma Classic CLX | 3.8:1 | 13 lb | 350 yards of 80 lb | 2 | $ |
| Shimano Tiagra | 3.9:1 | 35 lb | 770 yards of 80 lb | 4 | $$$$$ |
| Penn International 30VI | 4.1:1 | 30 lb | 1220 yards of 100 lb | 5 | $$$$ |
| Okuma Cortez 12 | 6.2:1 | 17 lb | 540 yards of 100 lb | 4+1 | $$ |
| Shimano TLD 25 | 3.6:1 | 22 lb | 845 yards of 80 lb | 4 | $$$ |
| Penn Squall | 6.1:1 | 13 lb | 550 yards of 50 lb | 6 | $$ |
| Abu Garcia C3 5500 | 5.3:1 | 15 lb | 235 yards of 30 lb | 4 | $$$ |
Conventional Reel Buyer's Guide
Chasing big game fish like tuna, marlin, or sailfish is a very different sport than popping down to your local lake to catch a bass. You need much larger gear from your line, hooks, and rod and reel.
The preference of experienced anglers for game fishing reels is to use an overhead conventional reel. 
But there are many different sizes and designs of conventional reels that will change your fishing experience. I have put together this buyer's guide to showcase the requirements you should be looking for to help make a good purchase decision.
Why Use a Conventional Reel for Big Gamefish?
Conventional reels have two advantages over spinning reels when it comes to catching larger fish:
Lower gear ratios
Higher line capacity
Conventional reels have lower gear ratios which means they will retrieve less line per crank but they have more torque which is particularly valuable when fighting against fish that can be heavier than you are.
They also have more line capacity. Remember, you will need more length of a higher diameter line so the size of the spool needs to be exponentially larger for big fish. You should also consider the color of the fishing line depending on the depth you will be fishing.
Max Drag Requirements
Appling drag to your reel should not be art but a science. Drag is used to apply a constant force on the fleeing fish and to prevent your line from snapping.
Because of this you can use the strength of your line to know exactly how much drag you should be applying.
But it does depend on what type of line you are using – mono and braid fishing lines have different properties.
How much drag do you need for mono line?
Mono line has a fair bit of stretch in it which means you can set your drag higher than you would for braid as the line is less likely to break under the same instantaneous force applied.
Up to 20 lb Mono Line – 20% of the line breaking strength
20 to 50 lb Mono Line – 25% of line breaking strength
50 lb and up Mono Line – 30% of line breaking strength
How much drag do you need for braid line?
Braid line doesn't have any of the stretch of nylon monofilament fishing line. This means you will need to be more conservative with setting your drag. Please see our recommendations for setting your drag below:
Up to 20 lb Braid Line – 15% of line breaking strength
20 to 65 lb braid line – 20% of line breaking strength
65 lb and up braid line – 25% of line breaking strength
Remember – when going after big game fish you want to be precise. Don't set your drag using gut feel. Get out the scales to set it correctly.
Line Capacity Requirements
When a large black marlin takes your lure and flees into the distance at full speed you can easily lose hundreds of meters of line in under a minute.
Most game fishermen recommend having at least 500 yards of line when going after gamefish like Marlin or Sailfish.
Remember, the thicker diameter line you have the less length you can fit. So make sure you consider both aspects when looking at the spool size and line capacity.
How We Rate Products
Russ Egan and Donny Karr have over 40 years of combined fishing experience. We know the difference between a high-quality reel and a poor alternative.
I thoroughly review all products to measure their performance, durability, and value for money. I conduct bench and field testing to check how the product performs. Each reel is tested for at least 8 hours, with a full test taking 2 weeks. This testing results in an overall score that I give to all products. All metrics are scored out of 5.
Performance
The performance score is how well this product fulfills its primary purpose. Does it have all the features and optional extras you need to catch the target species? I also interview expert anglers on their experience to build a more comprehensive view of the performance under multiple conditions.
I take all reels down to my local freshwater lake for bass, or inshore fishing off the beach for redfish.
Test 1: I confirm that the max drag meets the manufacturer's specifications using a calibrated scale.
Test 2: I test the maximum casting distance using a 1.0-ounce lure.
Test 3: I test the accuracy by casting 10 times into a 3 ft diameter circle at 30 yards.
Test 4: I check the versatility and the ability to handle multiple uses by field testing with 3 different lures and baits, by actually going fishing.
Durability
Durability refers to how long the product will continue functioning. I twist, bend, and break all the products to check their longevity. This score is for the construction materials, the workmanship quality, and the servicing requirements. There are also bonus points for manufacturers' warranty.
For products I can't test for long enough, I also consult experts who have been using them for decades to judge their longevity.
Test 5: I pull it apart to check the grease and oil levels, how difficult it is to maintain, and whether sand or salt has deposited after use in saltwater.
Value for Money
The final aspect of the scoring system is the price or, more specifically, the value for money. Value for money is a comparison against the closest alternative products, both by the same manufacturer and other brands.
Overall Score
Finally, I average the three scores of performance, durability, and value for money to give the overall score of each product reviewed.
To see more details, please read the complete guide on how I test and evaluate fishing products.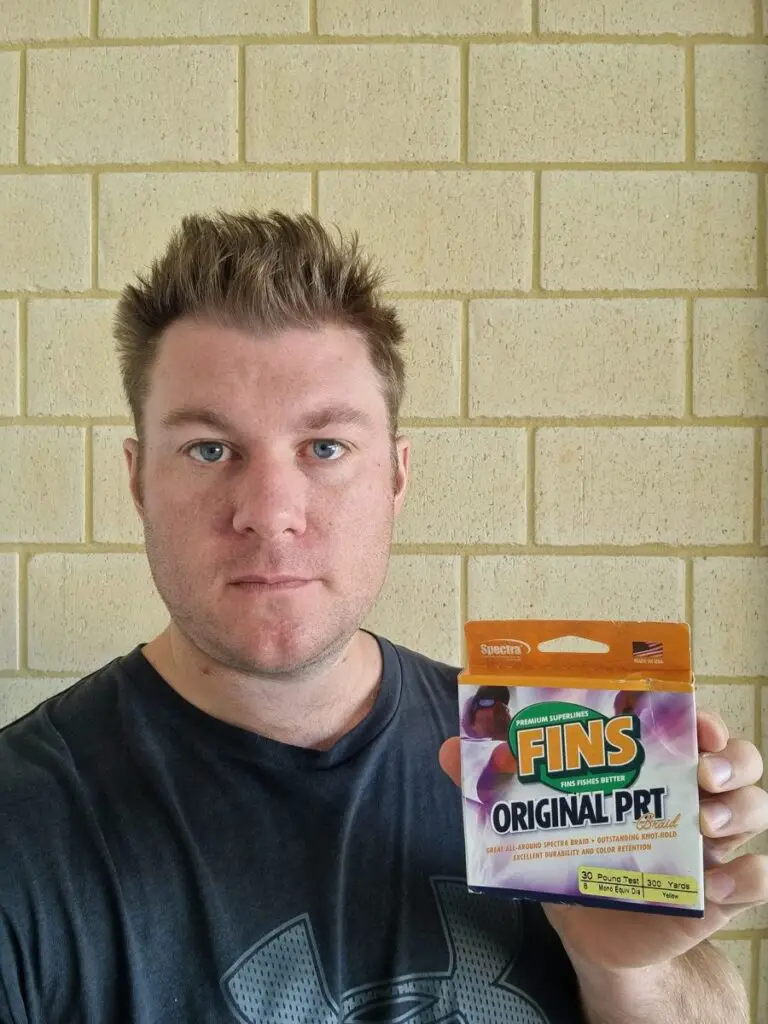 Conclusion
That brings us to the end. I hope you have gained something from reading this article and found a few different models you will consider for your next saltwater fishing adventure.
When making your selection, I will give one piece of advice – when going after big game fish, always, always, always pick quality. Once you have spent thousands of dollars on gear, travel, boating, and other gear you may only get one or two bites from your target species. The one thing you don't want is your gear to let you down.
Whether this is your rod, reel, fishing lines, fishing hooks, or even a simple swivel – always pick quality when it counts.
There are plenty of other options you might be interested in that didn't make my list such as the Shimano Calcutta, Torium, or Triton.
My recommendation for the best conventional reel that is both high-performing and great value-for-money is the Shimano Tyrnos.
If you have experience using any of the conventional fishing reels listed in this article, please share your thoughts below. I love to hear from our readers and to gain from your wisdom.
Another piece of advice – if you are chasing big gamefish, make sure you get a high quality fighting belt to save your body from the strain of a multiple-hour fight. You should also consider getting an electric conventional reel if you are fishing deep.