Monofilament and braided lines are suitable for conventional reels. Monofilament provides stretch, is cost-effective, and suitable for most applications. Braided line is stronger, thinner, and has less stretch, making it ideal for deep water, long casts, and heavy lures. Choose based on your target species, fishing technique, and personal preference.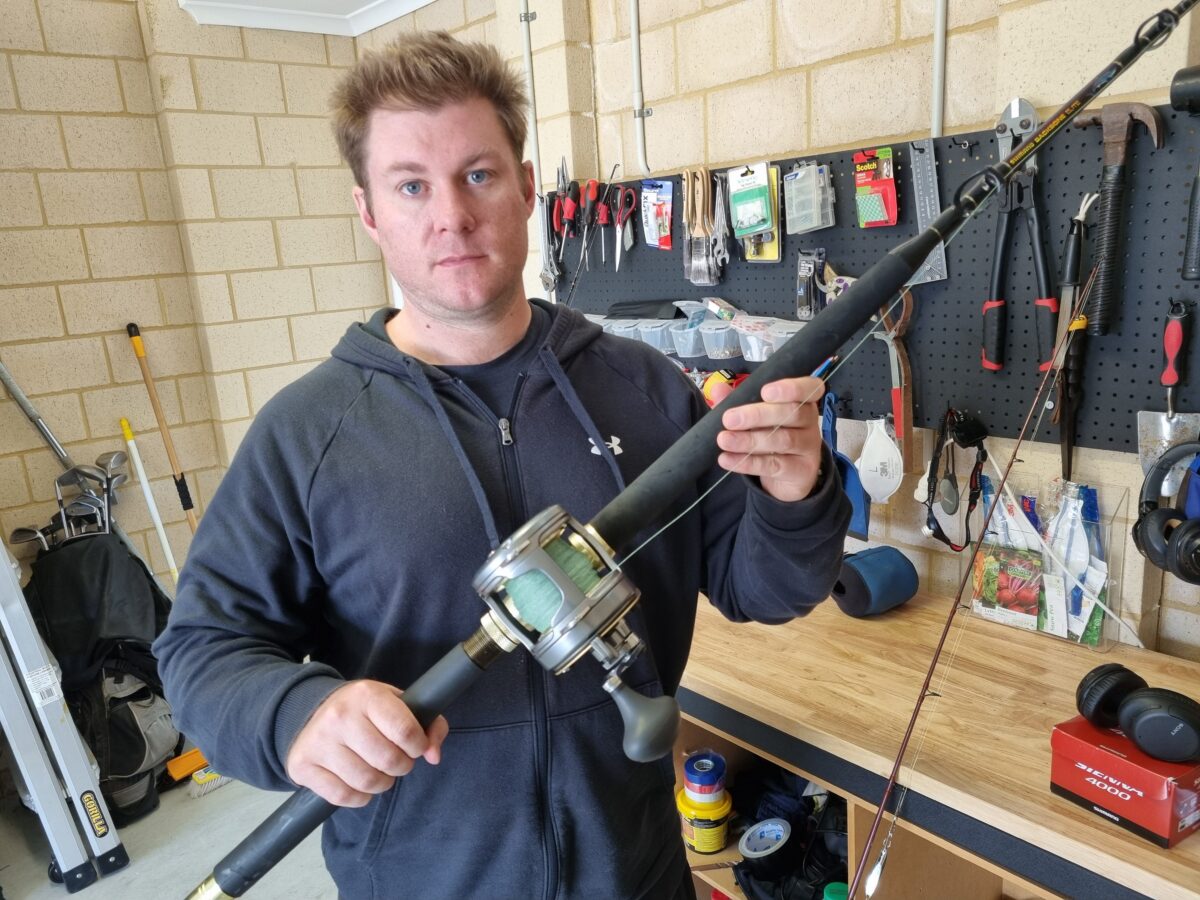 Fishing lines are essential fishing accessories that every angler must have as a component of his fishing gear. Purchasing a good and effective line is not an easy task. Beginners and fishing enthusiasts might feel confused about which product to buy.
This fishing line for conventional reels buying guide will help you choose the correct line with ease and proper knowledge. Before making the final purchase, you need to look through the options and pick the right one suited to your needs.
Fishing Line for Conventional Reel Buying Guide
The following should be considered when buying line for conventional reels:
Strength
An excellent fishing line consists of several factors. The most significant one among them is selecting the right pound test. The strength of the line is known as the 'test' and is measured in pounds.
Each spool would comprise a label describing the pound of the fishing line. A pound test measures the intensity of the stress the line can bear before it bends and breaks down.
So, make sure that you choose the right one.
Weight
Selecting the appropriate equipment is an important part of fishing. Make sure that the fishing line that you choose matches the fish species that you wish to catch, along with the location of your fishing and your fishing technique.
Buying a fishing line with the right weight would help you in catching and also offer stability when you will be holding on to it. Among the other factors, you should also consider the weather conditions and your choice of fishing gear.
Diameter
Before choosing the perfect fishing line, you need to consider the diameter of the line. The diameter of the line affects the castability, stretch, running depth, and visibility of your lures.
Lines that have smaller diameters are not much visible to the fishes in the water. They produce lifelike action to some lures like crankbaits and grubs.
Abrasion resistance
Fishing lines face severe conditions like trees, weather conditions, rocks, etc. So, make sure that you buy the one that comes with abrasion resistance. While fishes find it difficult to see thinner fishing lines, thicker lines are more abrasion-resistant.
Color and visibility
If you are fishing in clear waters, choose lines that have low visibility. If you are fishing under low-light conditions, fishing lines with high visibility are a better choice.
It then becomes easier and more convenient for you to observe the movement of the fishing line indicating a strike. Therefore, choose the appropriate line colors depending on your fishing goals and environmental conditions.
Stiffness
The stiffer a fishing line is, the harder will it be to cast it. As the diameter of a line increases, it tends to become stiffer. Generally, stiffness enhances strength.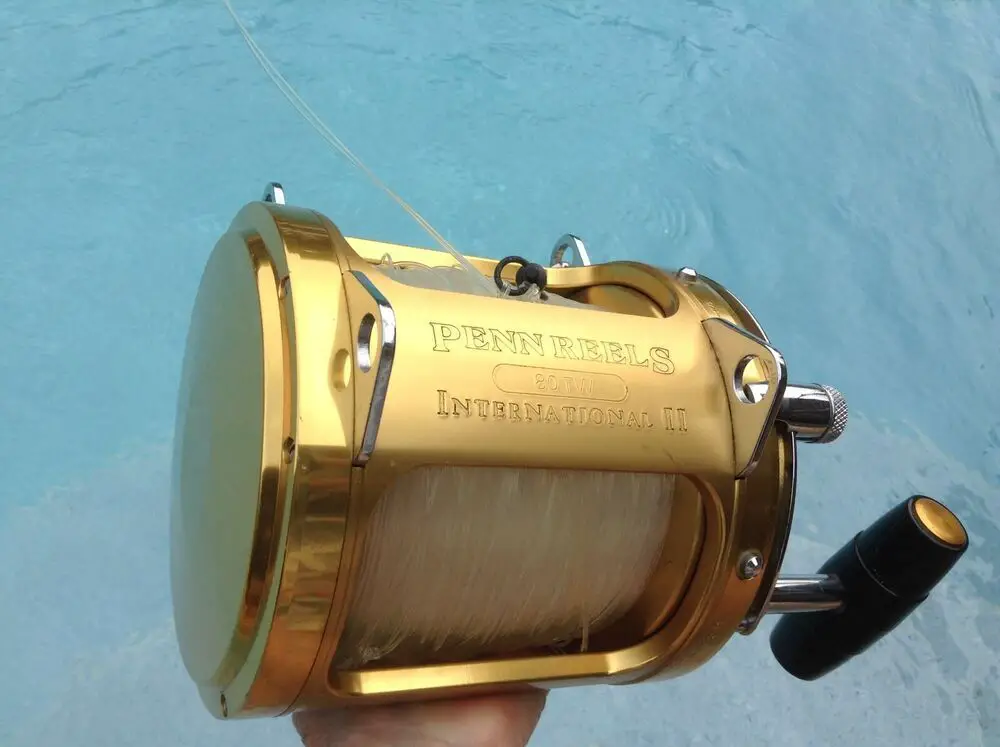 Types of fishing lines
Before purchasing a fishing line for conventional reels, it is important that you know and understands the different types of line materials along with their features. The three most commonly used are as follows:
Monofilament Fishing Line:
These lines have been in use for a long time because they are the most affordable ones. These lines have a slow sink rate and are most appropriate when you are fishing topwater lures. You can choose these lines if you do not wish your fishing line to sink very quickly.
Mono lines offer less abrasion resistance when compared to fluorocarbon. Some anglers think that monofilament is difficult to set hooks since they stretch a lot. However, for beginners, the inherent stretch might be helpful so that they can avoid setting the hooks too hard which might make the fish come out.
Though stretch makes such lines as shock absorbers, it also decreases the sensitivity. These lines are best suited for beginners and amateurs. Due to their convenient stretch, it prevents inexperienced fishermen from adding extra lines, thereby, making them convenient to be used.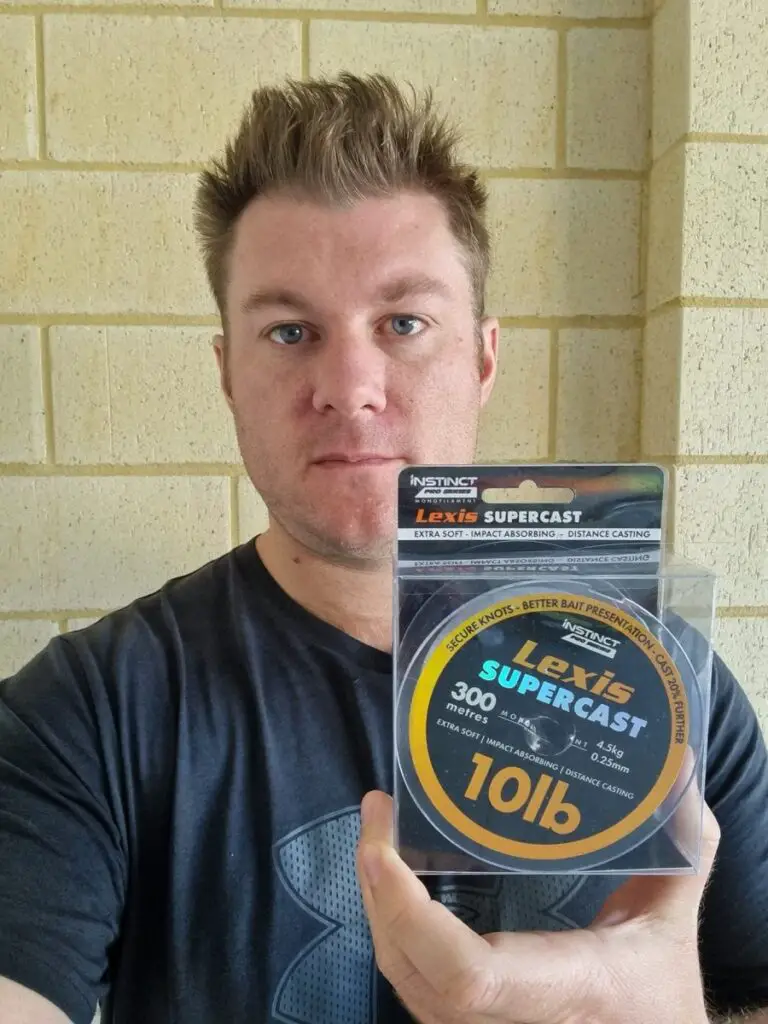 Fluorocarbon Fishing Line:
Fluorocarbon fishing lines offer more abrasion resistance than monofilament ones. Thus, it is a better choice when you are fishing in cover. It has lesser stretch which is helpful for a strong hook setting.
These lines are less visible to the fishes. So, they do not end up spooking them. One of the main disadvantages is that they have a higher sink rate and are thus, not a preferable choice if you are fishing topwater lures.
But, under circumstances where sinking works advantageously, these lines are a great purchase. These are also among the most popular materials used for producing fish leaders.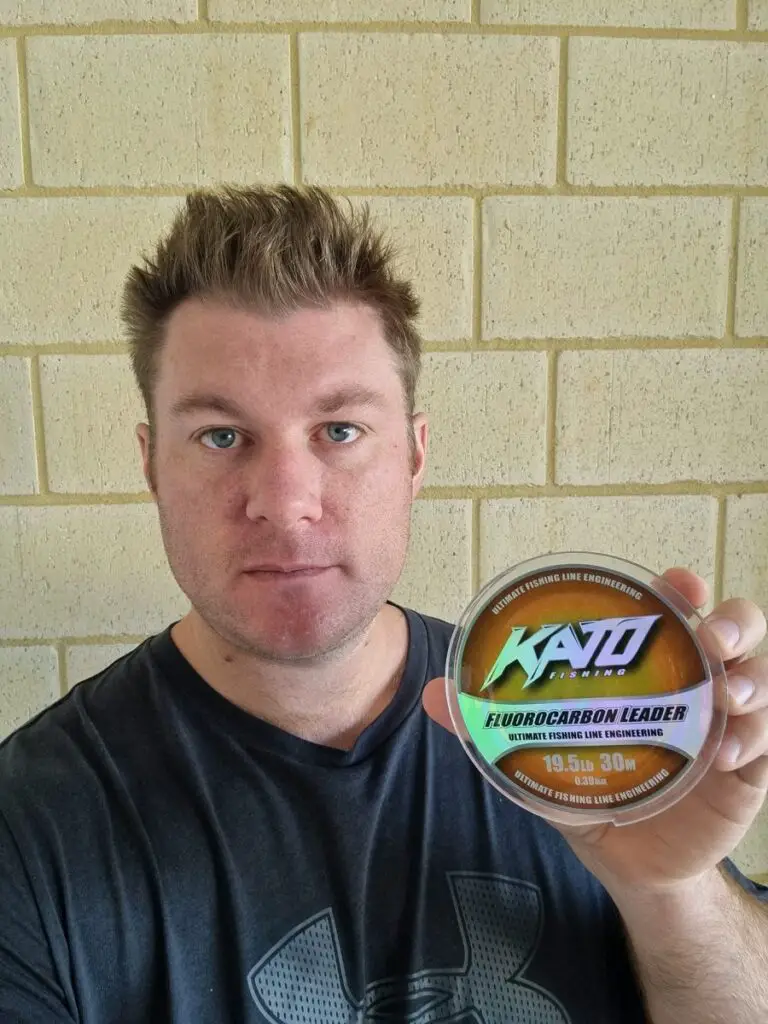 Braided Fishing Line:
These lines have gained popularity among fishermen for their remarkable durability and high ratio of weight to strength. These have thinner diameters, which means that they can take up less fishing reel capacity. One of the benefits is that such lines have almost no stretch.
This increases sensitivity and encourages a strong hook setting. If you give utmost importance and priority to strength, such lines are difficult to beat. Braided lines have more visibility than fluorocarbon and securing the knot can also be quite challenging.
Apart from all the factors stated above, you should also do a bit of research and decide the kind of fishing lure that you require and would like to have. If you like fishing in a cover, your best choice would be fluorocarbon. It is invisible in water, highly sensitive, and alerts you at the slightest movements.
Make sure that the fishing line that you buy is appropriate for the rest of your fishing equipment. Having fishing tools that complement one another will make your fishing adventure more enjoyable and a great experience.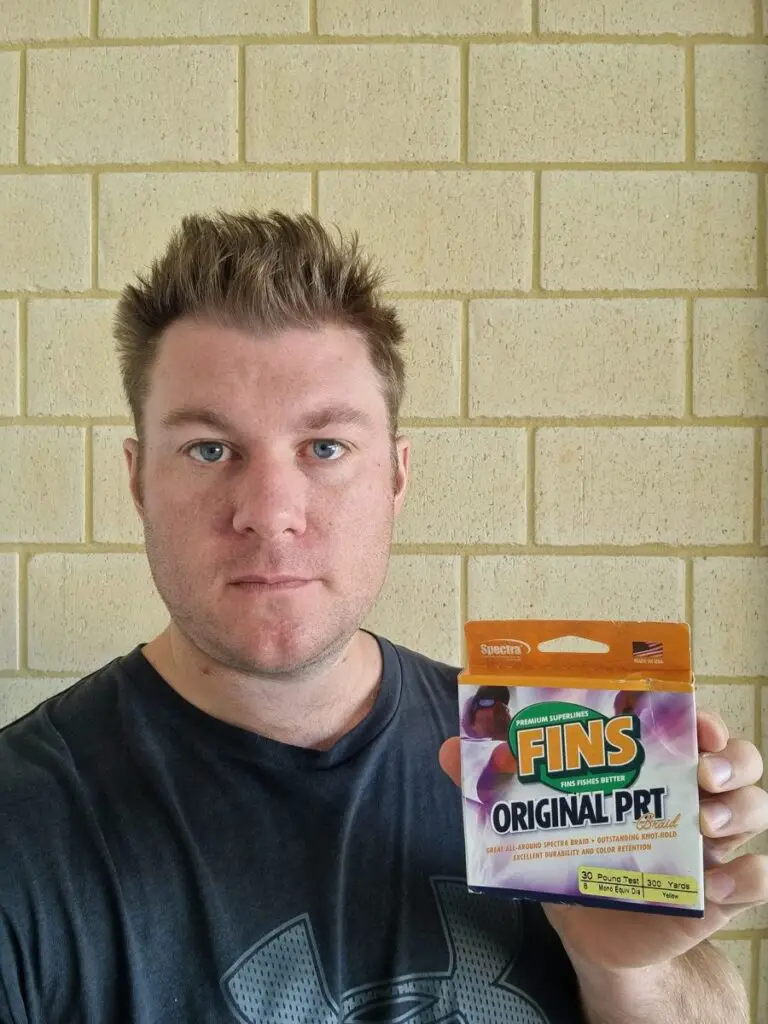 Bottom Line
Now that you have this guide with you, you know the things to consider when purchasing a fishing line for conventional reels. So, what are you waiting for? Get hold of the right fishing line for conventional reels and start your fishing adventure!