The best electric fishing reels for deep dropping bait have a max drag of over 40 lb, over 500 yards of 80 lb braid line capacity, a retrieve rate of over 130 m/minute, and an adjustable gear ratio to switch between fighting fish and retrieving empty hooks.
The Daiwa Tanacom is my top recommendation because of its superior technology and intuitive user interface. It features an automated stop, a jigging feature, and a powerful 44 lb drag. It is ideal for beginners looking for their first ever electric reel without sacrificing power or performance.
1. Daiwa Tanacom 1000
Daiwa is an extremely popular reel manufacturer and the TANACOM 1000 is one of the best electric reels on the market.
Some features include an automated stop at particular depths and jigging features to help you attract that trophy fish. With a gear ratio of 2.3:1 this reel has some serious torque and a max drag of 44 lbs.
It also has a line counter so you can see what depth you are fishing at which can be used in combination with fish finders.
It also has an oversized line guide to pass through large knots and swivels which is useful for big game fishing, kite fishing, or drone fishing.
I recommend the Tanacom 1000 for anyone who is looking for their first ever electric reel. It has all of the features that you could need at a reasonable price without anything unnecessary.
Pros
The line counter shows you your bait depth
Oversized line guides are suitable for big game tackle
Serious torque
Cons
Expensive but is still value for money
2. Banax Kaigen Electric Reel
If you are looking for a cheaper alternative then have a look at the Banax Kaigen. It is a Korean-made electric fishing reel that comes with a 66lb max drag, a gear ratio of 3.5:1, and a motor speed of 170m/minute.
This reel is powered by a 12V source.
While this reel doesn't have the same pedigree as some of the other brands, it comes at a substantially reduced price point.
My general recommendation for any fishing equipment is not to skimp on quality – the worst scenario you can have is to spend thousands to finally get a gamefish to strike and then experience equipment failure.
This is not a low-quality reel, but I noticed it doesn't have the same features as other reels.
The Banak Kaigen is my recommendation for the best value for money electric reel. While it doesn't have the latest technology, it comes at an affordable price tag. If you aren't sure whether electric reels are for you and don't want to waste your budget, pick this option.
Pros
This is one of the best value for money alternatives
This is the lightest reel on the list
Cons
Lacks some of the features of the higher-end options
3. Shimano Beastmaster Heavy Duty Electric Reel
The Shimano Beastmaster is the premier electric fishing reel by Shimano and contains all of their latest and greatest technologies. It features 10% more winding power than other alternative reels.
It comes with a 3.1:1 gear ratio and 55 lbs of adjustable drag. It has a brushless motor that reduces noise and improves durability, and reliability. The ball bearings are double shielded anti-rust bearings.
The LCD screen is in English but the manual is often delivered in Japanese.
This is an extremely expensive reel but comes with all of the bells and whistles. You will be happy to have a Shimano Beastmaster when that big gamefish strikes your line.
If you don't have any financial constraints, and just want the best of the best, the Beastmaster is for you.
Pros
Doubled shielded anti-rust ball bearings
Shimano's premier electric fishing reel
Cons
Japanese manual can make it difficult to understand
4. Shimano Forcemaster Electric Reel
The Shimano Forcemaster is one of the premier electric reels and it costs a substantial amount. It has a 135 m/minute maximum winding speed.
It has a 3.1:1 gear ratio and has some serious torque to catch big game fish like sailfish.
It has a sleek and stylish design that is suitable for kite fishing, deep bottom fishing, or billfish fishing.
It has a jigging mode (called invitation mode) to help attract fishing even at extreme depths. This is either a 3 step pattern or an original pattern.
Pros
Good combination of torque and power
Automated jigging function
Cons
Slower retrieve rate than the other options
Extremely expensive and at the lower end of the value for money spectrum
5. Shimano PLAYS Electric Reel
Another option by Shimano is the PLAYS 3000. It has recently been upgraded to increase the maximum drag and the winding power. It has a gear ratio of 3.9:1 which is slightly higher than some of the larger electric reels.
It has a winding speed of 190 m/minute and includes a programmable jigging function. The line capacity is 400m of 40lb mono line.
It is powered by a 12V battery, and comes with 5 bearings.
If you want the reliability of a reel manufactured by Shimano without the pricetag of the premium options, I recommend the PLAYS.
Pros
More affordable Shimano option to the Beastmaster
Programmable jigging function
Cons
Higher gear ratio than the top end reels
6. Miya Epoch Command Electric Reel
One out of left field is the Miya Epoch Command electric reel.
This has a winding speed of 150m/minute under no load, and a maximum power of 140 lb.
It is powered by a 12 volt battery. The line capacity of braid is 1200m of 45lb fishing line.
The gear ratio is extremely low of 1.9:1, and comes with 10 ball bearings.
Pros
Japanese made
Extremely large spool capacity
Cons
Lower gear ratio results in a slightly slower retrieve rate
7. Daiwa 3000 Power-Assist Electric Reel
Another Daiwa option is the 3000 Power-Assist. This is designed for deep dropping and has a line capacity of 1500 feet of 120lb braided fishing line.
It comes with 16 ball bearings, a powerful machined stainless steel gear drive, a digital readout for line depth, a programmable auto stop feature, and a Power Level for instant control of winding speed.
It has a huge amount of torque with a gear ratio of 1.7:1 and a very high max drag. This is a serious reel with some serious power.
Pros
Huge torque and power with a low gear ratio
Lots of line capacity even with thicker fishing line
Programmable auto stop feature
Digital readout of depth
Cons
Slower retrieve rate due to the lower gear ratio
8. Shimano Plemio Electric Reel
One of the more affordable Sheminao electric reels is the Plemio. This comes with a 3.6:1 gear ratio, and shielded anti-rust bearings.
It is powered by a 12V battery.
The Plemio is simple – just press one button and let the motor do the rest of the work. It is a simple and easy way to do deep-sea fishing.
Some of the features include Super Slow retrieve, automatic retrieve, and a Rakuraku mode that will adjust the motor speed based on the load.
Pros
Extremely simple functionality with super slow retrieve and load adjusted retrieve
Cons
More affordable but lacks some of the high-end functions
This is the lightest and least powerful reel on the list
9. Daiwa MJ Seaborg Electric Reel
Another model by Daiwa is the 500 MJ Seaborg. First things first – this reel is absolutely gorgeous. The red body with gold trim looks brilliant.
It has a dot screen display which can sometimes be easier to read due to sun glare.
It comes with 22 ball bearings, a line counter, and depth memory.
It also comes with improved drag grease that has a low viscosity at rest and becomes more viscous after the drag starts up – this reduces the initial drag inertia.
Pros
Beautiful aesthetic design
Easy to read dot screen display
Cons
Very expensive considering its functionality compared to the alternatives
10. Daiwa Leobritz Electric Reel
Finally is the Daiwa 500 Leobritz. This is a much smaller reel than some of the others and comes at a lower cost.
It has a gear ratio of 3.7:1, but only a max drag of 33 lb. This is not suitable for big game fishing.
It is made in Japan with a line capacity of 500m of 40 lb fishing line.
It comes with 7+1 ball bearings.
Pros
Much more affordable
Better suited for anglers with physical difficulties
500m line capacity is good for deep reefs and dropping baits to the sea floor
Cons
Smaller reel than the alternative options so make sure you target the right species
Not suitable for big game fishing
Specification Comparison
Electric Fishing Reels Buyers Guide
Why Should You Buy An Electric Fishing Reel?
An electric fishing reel is one of the most useful tools, especially for deep drop fishing.
Although it has the same components as a handle, bearings, spool, and gears, it also has some additional functionalities. You can say that it's an advanced fishing reel. These extra features include a convenient LCD monitor, power cord, extra battery, operative buttons, and some others. All these features make these fishing reels very unique and useful.
What Are The Benefits of Using Electric Fishing Reel?
Electric fishing reels are no less than a boon to fishing enthusiasts who love deep drop fishing. They make fishing less tiresome and more fun with their advanced features.
Their exceptional features and abilities take most of the load off the fisherman, making them the highly sought-after tool. They come with advanced features such as LCD displays, detectors, sensors, and indicators that make the fishing a cakewalk. These features help set accurate depths and monitor the line towards the fish.
Electric fishing reels also help the fisherman to lift the huge catches from the deep waters effortlessly. Let's now discuss the electric fishing reel buyers guide!
When you're looking for the best electric fishing reel, there are numerous factors that you should consider to make the right choice. Here are some of the most important factors to look for in an electric reel :
Speed of Retrieval
Speed of retrieval is the first and the most important factor to look for. So, begin by checking the retrieval speed of the reel. This will show you how fast the reel brings the line in. Keep in mind, that the faster the better.
However, if you're aiming for a larger fighting species, give more importance to torque than the reel. The ideal way is to look for a reel that perfectly balances the speed and the torque.
Line Capacity
Generally, fishermen use braided lines for deep drop fishing and those too in enough quantity.
Put the reel aside, you'll also need more lines for casting. The heaviest line weighs around 200 pounds whereas the lightest braided lines weigh around 80 to 100 lbs. The length and weight of the line depend upon the type of fish you're going to aim for and the location where you're fishing. So, select the line and reel accordingly.
Maximum Drag System
Drag is often the most overlooked feature of a reel but don't do this. This is extremely important if you're using an electric fishing line. If the drag is too loose, the fish will spit the hook. Similarly, if the drag is too tight, your line could break.
The best option is to look for a drag that is between 40 to 80 pounds. If it's lower than 40 lbs or higher than 80lbs, the electric fishing reel is of no use.
Gear System
The gear system is another crucial component of an electric fishing reel. Opt for a reel that features a separate gear system. You will find some reels with only one gear and retrieval speed, avoid them as they are not that efficient. Go for the reel that has a different gear and retrieval speed so that you can take control of it when required.
Line Counter
Line Counter is a very helpful feature for deep-sea fishing. So, don't ignore it if you really want to enjoy fishing. Another reason to think about the line capacity is, that you never know the actual depth of water you're fishing in. But with this feature, you can get a fair idea of how much you must gauge to bring the catch to the surface.
Power Supply
The majority of fishing reels work on 12V power supply and different amps. You can either use your own power source or the boat's power supply. Make sure to charge the battery to 100% before going fishing or else you'll have to do a lot of hard work.
Deep-Sea Fishing
Electric reels are often used when fishing the deep sea. I have seen people catching sailfish from 2000 feet deep using an electric reel.
Plenty of deep trenches or valleys hold all manner of weird and interesting fish. Instead of wearing out your shoulder by retrieving hundreds of feet of line just a replace a bait, let electricity do it for you.
Electric Reels for Handicapped People
One of the primary benefits of electric fishing reels is that it allows people with handicaps to experience the beauty of fishing. This could be people with physical disabilities or who have experienced strokes. Electric reels take away the grueling physical labor of retrieving a big fish.
Frequently Asked Questions
What maintenance does an electric fishing reel need?
This all depends on the model you select – read through the manual carefully to make sure you are doing everything required to maintain your new reel for the long term. This will certainly include flushing your reel with freshwater to remove any salt and sand from the gearing.
What power source does an electric reel use?
There are generally two power sources for an electric reel – either a 12V car battery or hooked directly into the battery on your boat. Read the product description carefully to see the power source for individual electric reels.
Can you use an electric reel manually?
Absolutely – most electric fishing reels come with a handle and you can fishing manually with them by cranking the handle.
Do you need a fish descender with deep water fishing?
Yes, we always recommend having a fish descender with you when fishing deep water so that you can ensure your released fish have the highest likelihood of survival.
Performance
The performance score is how well this product fulfills its primary purpose. Does it have all the features and optional extras you need to catch the target species? I also interview expert anglers on their experience to build a more comprehensive view of the performance under multiple conditions.
I take all reels down to my local freshwater lake for bass, or inshore fishing off the beach for redfish.
Test 1: I confirm that the max drag meets the manufacturer's specifications using a calibrated scale.
Test 2: I test the maximum casting distance using a 1.0-ounce lure.
Test 3: I test the accuracy by casting 10 times into a 3 ft diameter circle at 30 yards.
Test 4: I check the versatility and the ability to handle multiple uses by field testing with 3 different lures and baits, by actually going fishing.
Durability
Durability refers to how long the product will continue functioning. I twist, bend, and break all the products to check their longevity. This score is for the construction materials, the workmanship quality, and the servicing requirements. There are also bonus points for manufacturers' warranty.
For products I can't test for long enough, I also consult experts who have been using them for decades to judge their longevity.
Test 5: I pull it apart to check the grease and oil levels, how difficult it is to maintain, and whether sand or salt has deposited after use in saltwater.
Value for Money
The final aspect of the scoring system is the price or, more specifically, the value for money. Value for money is a comparison against the closest alternative products, both by the same manufacturer and other brands.
Overall Score
Finally, I average the three scores of performance, durability, and value for money to give the overall score of each product reviewed.
To see more details, please read the complete guide on how I test and evaluate fishing products.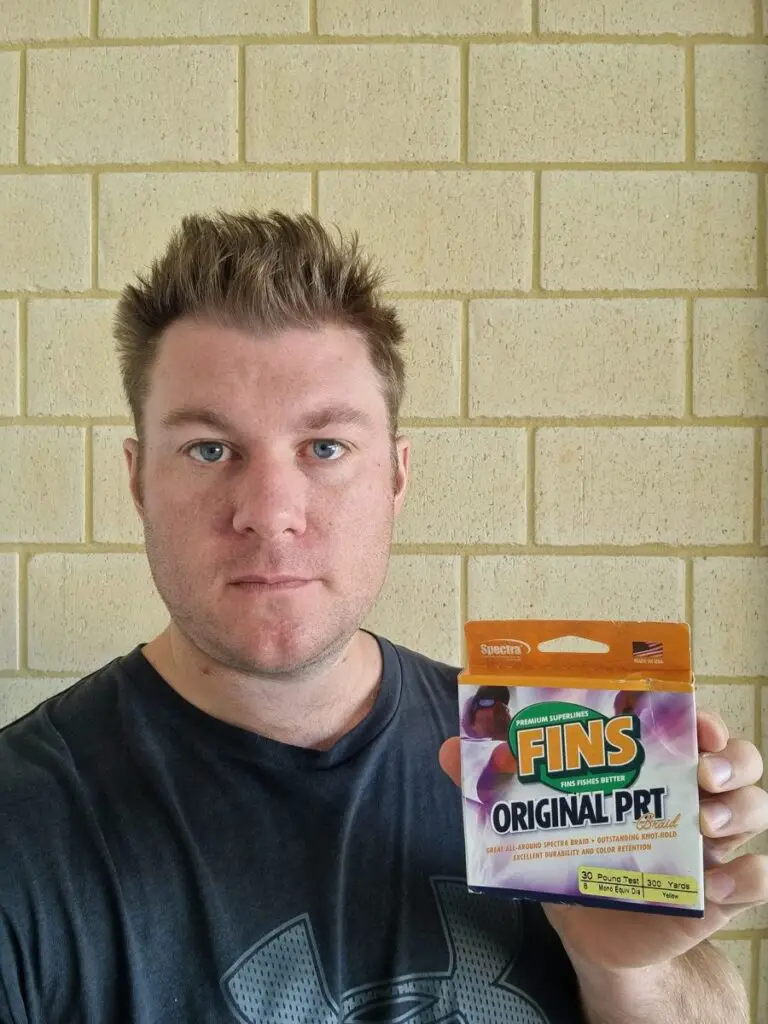 Conclusion
The first step is to decide whether you need an electric fishing reel or not.
Electric fishing reels are always better than the regular reels. The best part is, they come at the same cost as a good quality conventional reel but offer several advanced features that make your fishing experience super fun and easy. Although it is not a compulsion to use an electric fishing reel, with an advanced gear, you'll be able to catch more fish with less effort.
Moreover, these reels can work both ways. In case they are out of power, you can use them as the regular reels. They are quite durable and don't require much care and maintenance. So, it is undoubtedly the best idea to invest in a good quality electric fishing reel.
But if you're a beginner and have no fishing experience, start by purchasing a low-budget electric reel. You can use it for gaining some experience and learning its working and functions. Once you get the proper control over it, you can switch to a high-end and better quality electric fishing reel.
If you are looking for more information on electric fishing reels, other guides are available online.