The Ugly Stik brand is one that has developed a reputation for producing rods that are said to be nearly indestructible. The company has, for decades, ran commercials on various television networks depicting comical scenes that demonstrate the extreme level of durability their rods possess. 
If you're a fan of the Ugly Stik brand, you're already aware of the quality and composition that these rods offer. There are several different kinds of rods that the brand makes, but it's common to wonder which of these models is better than the others. 
We've compiled this article to point out our top 7 picks for the best Ugly Stik fishing rods and the features, characteristics and capabilities of each one. If you are interested in a broad range of brands, then have a read through my top spinning rod guide.
Strong, yet balanced graphite and fiberglass construction
Durable one-piece stainless steel guides
7-year warranty
Comfortable EVA handle
7 year warranty
Lightweight, Comfortable EVA grips
1-piece stainless steel guides
Stainless steel cushioned hoods
Comfortable Cork Handle
Saltwater and Freshwater Ready
Stainless Steel Guides
Flexible with greater fiberglass content
Overview of Ugly Stik Fishing Rods 
The Ugly Stik company was founded in 1897 under the name William Shakespeare, Jr. Company, which was later shortened to Shakespeare Company. This company is one of the more prominent brands in the industry and is credited with inventing things like the backlash braking system, triple-built construction rods, and the Howald Process construction that made fishing rods almost indestructible. 
In the last few decades, Ugly Stik has served as a reliable brand that is mostly known for producing good quality rods at a price that most anglers can afford. You'll likely find Ugly Stik products at almost any retail store location and they are priced at a rate that beginner and novice anglers can comfortably afford their rods. 
Unlike most other well-known brands in the fishing industry, Ugly Stik offers a range of surprisingly affordable rods from their low-level products all the way up to their elite fishing rods. If you're seriously shopping for a new fishing rod, it's understandable to wonder which one of these rods is considered the best Ugly Stik fishing rod. 
In the next sections, we'll lay out our top 7 picks for the best Ugly Stik fishing rods, including a list of pro's and con's for each one.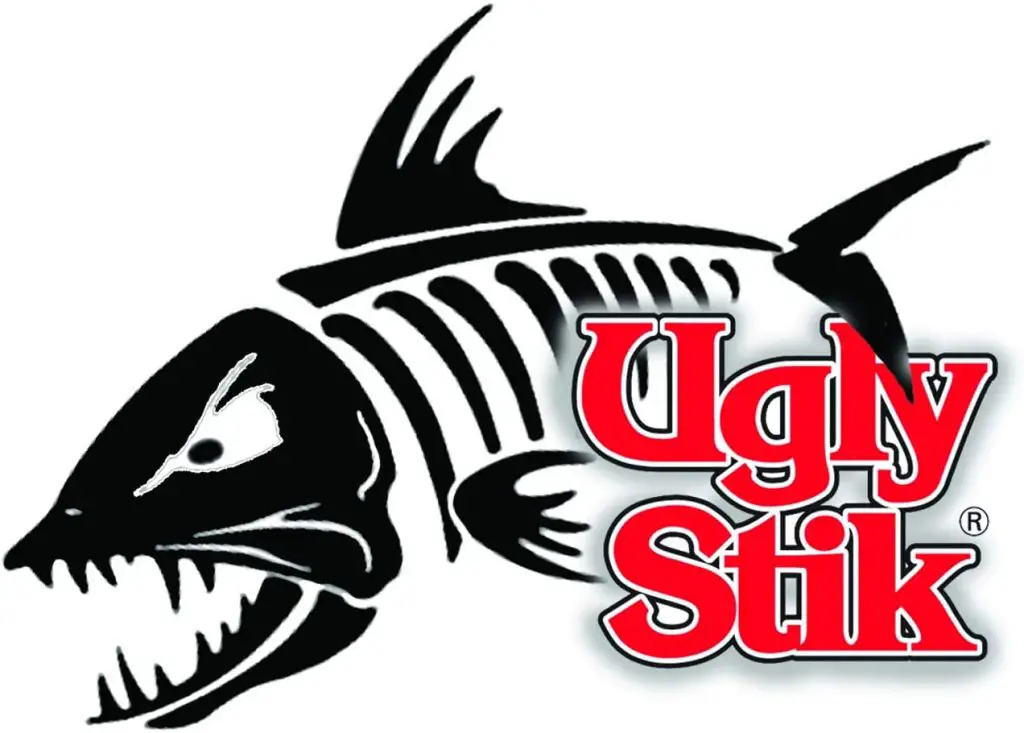 1. Ugly Stik GX2 Spinning Rod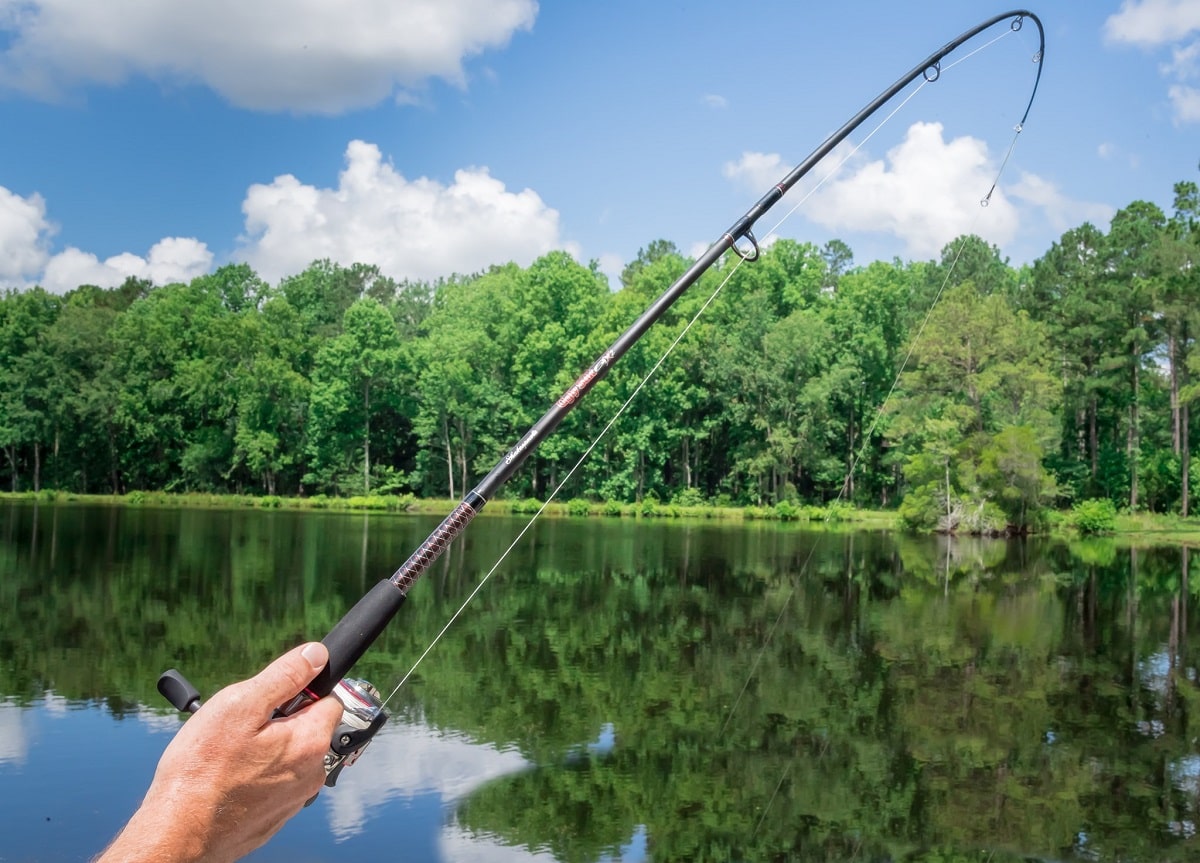 The brand truly excels when it comes to spinning rods and their Ugly Stik GX2 is arguably one of the better spinning models on the market today for less than $100. This is one of the most versatile spinning rods on the market today and anglers have been raving about the overall durability and sensitivity of the Ugly Stik GX2. 
It's a very popular rod that is even used by the pro's in some settings. The Ugly Stik GX2's construction is what makes it one of the best spinning rods on the market today. While other rods are usually made of a certain type of either graphite or fiberglass, Ugly Stik bridges the gap between the two by creating a blend of both fiberglass and graphite material. 
The GX2 is made with Ugly Tech construction, which is basically Ugly Stik's special blend of graphite and fiberglass material that allows you to have the best of both worlds. Anglers can enjoy the lightweight sensitivity of fishing with a graphite rod while also feeling the incredible durability of fiberglass material. 
It features Ugly Stik's signature clear tip that allows plenty of flexibility and features a range of other great components such as Ugly Tuff one-piece stainless steel guides, as well as a comfortable EVA grip handle. This one also comes with a 7-year warranty as well.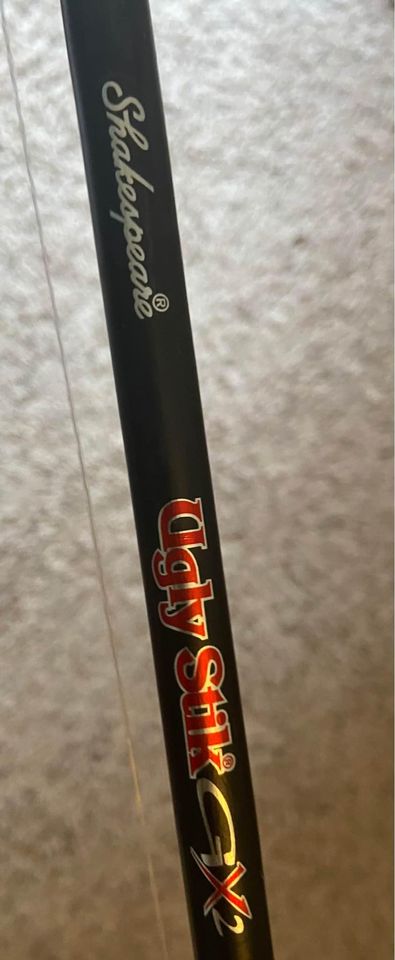 Pros:
Great flexibility 
Ugly Tuff guides 
EVA handle 
Affordable price 
7-year warranty 
Cons:
2-piece construction is less durable 
Solid Construction Yet Lightweight
Comfortable EVA Handle
Graphite and Fiberglass Combination
Stainless Steel Guides
2. Ugly Stik Tiger Elite Casting Rod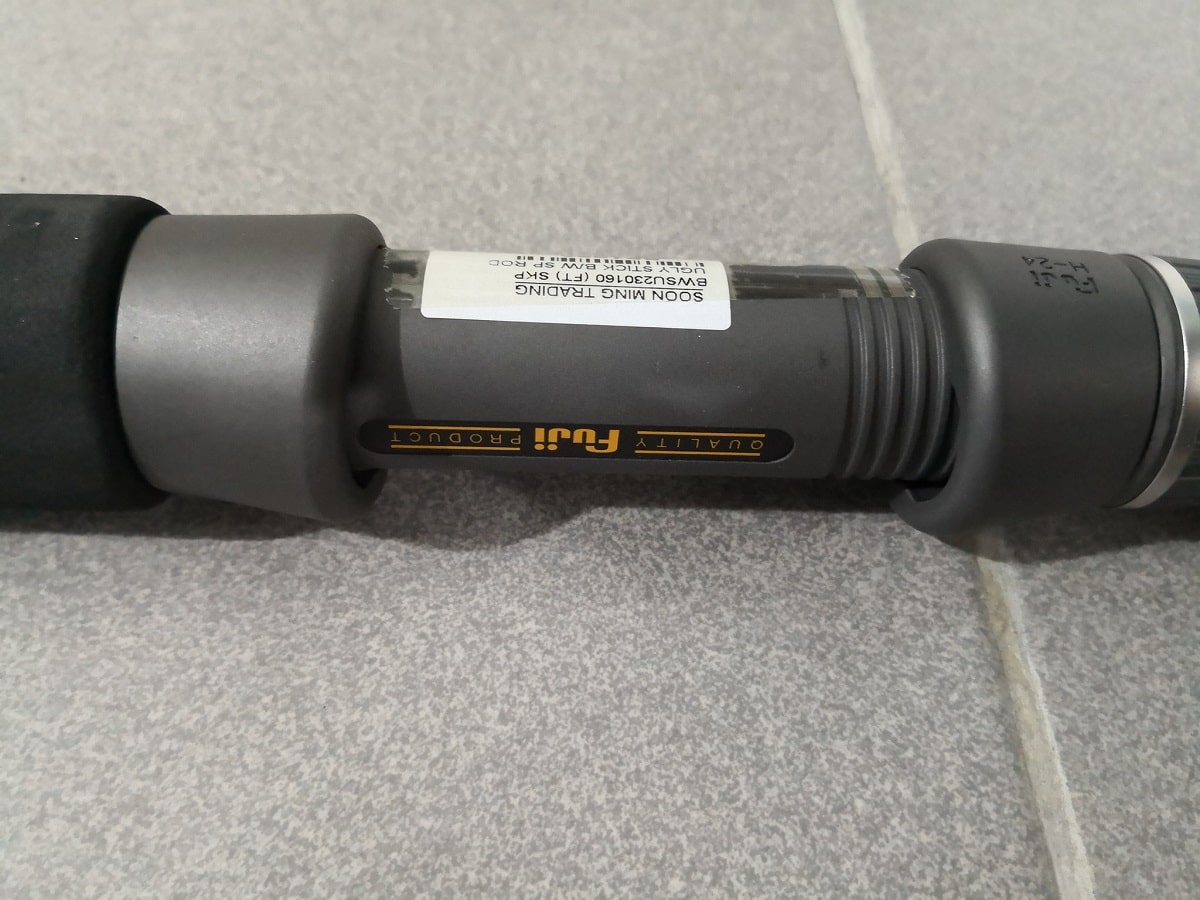 Coming in at a close-second on our list of the best Ugly Stik fishing rods is the popular Ugly Stik Tiger Elite Casting Rod. Unlike most other rods made by the brand, the Tiger Elite is constructed with a lot more graphite content which gives it greater sensitivity, as well as a much lighter feel that makes it easy to fish with the rod for many hours at a time. 
The Tiger Elite series is one of the newer versions of Ugly Stik rods that is made for serious anglers who want to use this one to fish for both freshwater or saltwater species. You can use this rod for bass fishing throughout freshwater lakes or rivers, as well as for catching saltwater species along the coast as the Tiger Elite is made with Ugly Tuff one-piece stainless steel guides. These guides are corrosion-resistant and provide plenty of durability for reeling in big, heavy fish that will put serious pressure on your equipment. 
It doesn't feature the same clear tip that most of Ugly Stik's new rods are made with, but it does come with the same 7-year warranty. If you're looking for an affordably-priced casting rod that's versatile enough to be used in freshwater or saltwater, it's hard to find a better option than the Ugly Stik Tiger Elite.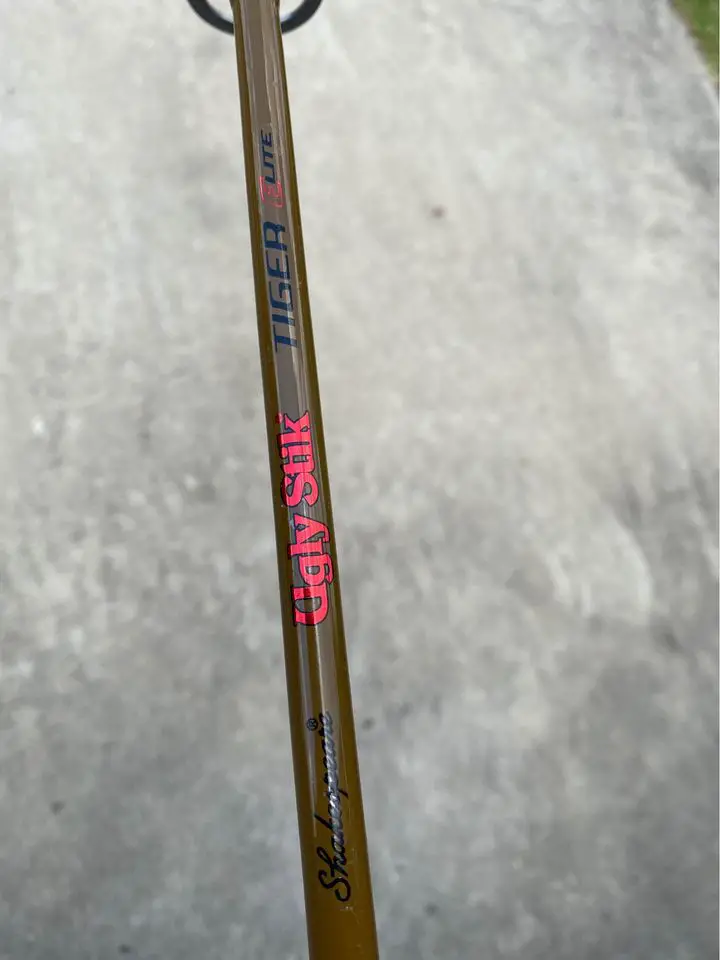 Pros:
Higher graphite content for lightweight feel 
Incredible sensitivity 
7-year warranty 
EVA handle 
Cons:
Tip is not as flexible as competitor's products 
Extremely Durable
Powerful Boat Rod
E-Glass with a Graphite Core
Suitable for Large Saltwater Species
3. Ugly Stik Elite Spinning Rod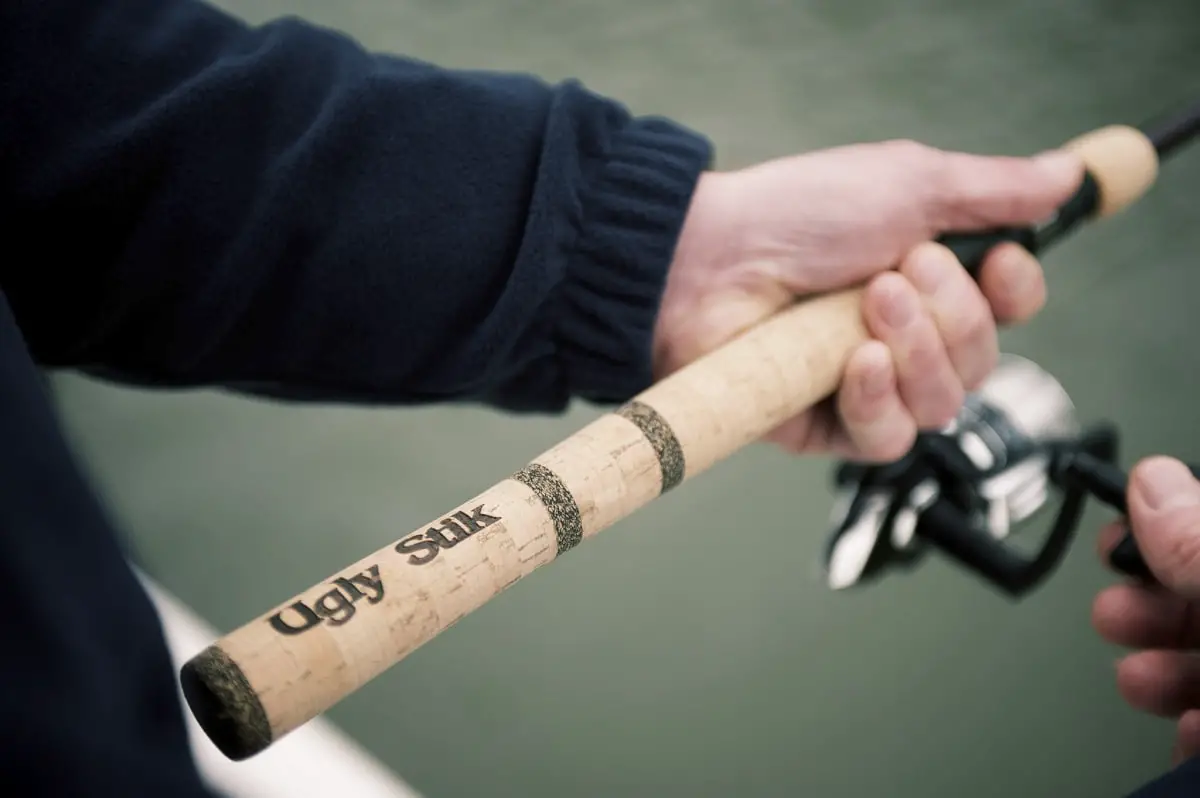 If you're looking for a great spinning reel that won't cost a small fortune, the Ugly Stik Elite Spinning Rod is likely a solid choice. This one is actually not being produced by the brand at this time, so there is a limited stock of the Elite spinning rods available. What makes this rod so special is that it is incredibly sensitive when compared to other products that are within the same price range and class. 
The Ugly Stik Elite manages to achieve this high level of flexibility because it's constructed with a greater fiberglass content than some of the brand's other rods. It functions well as a saltwater fishing rod for inshore species thanks to the fact that the Elite spinning rod is made with stainless steel guides that won't easily rust after a few trips. 
The rod offers a more classic look and feel with its cork grip handle, which I generally prefer on spinning reels. It features a few other quality components, as well as the signature clear tip that helps add a great deal of strength and responsiveness. It comes in a few different action ratings that allows you to select the one that's right for your specific needs.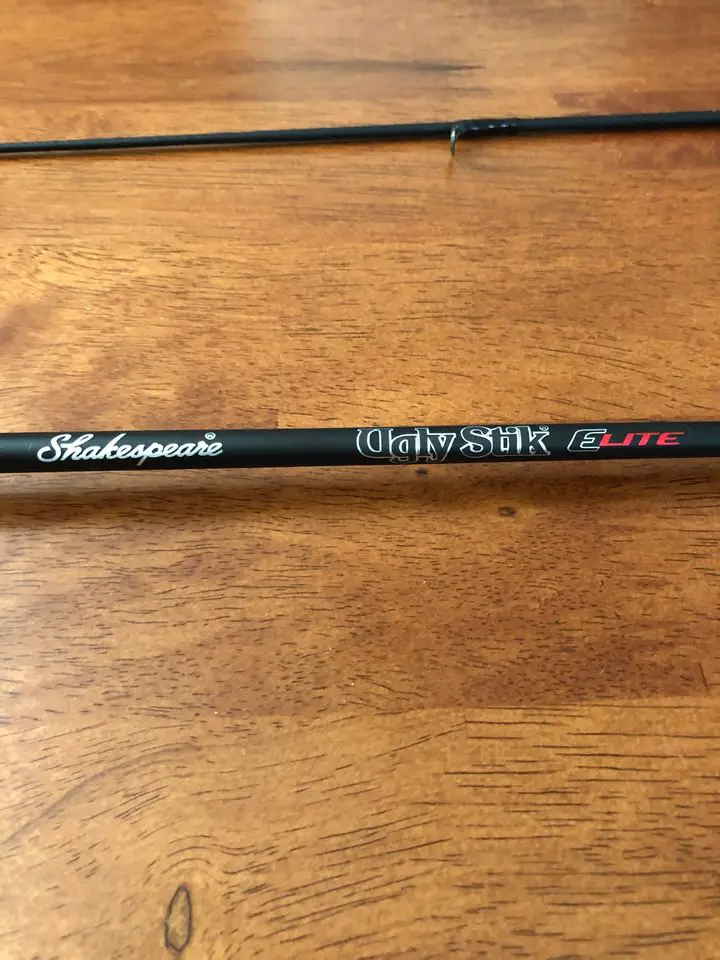 Pros:
Cork handle 
Greater flexibility 
Outstanding price 
Lighter than GX2 due to more graphite content
Saltwater or freshwater 
Cons:
Limited stock 
One-piece is less portable 
Comfortable Cork Grip
Graphite/Fiberglass Composite
Virtually Indestructible
Ugly Tuff Guides
4. Ugly Stik Striper Casting Rod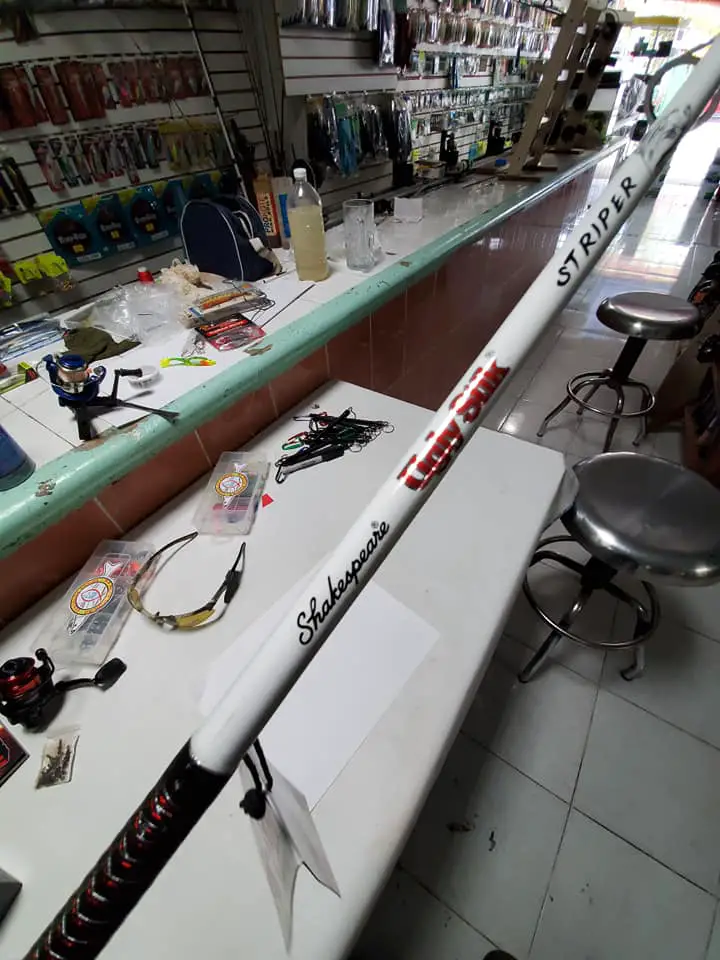 It's often hard to find a rod that's particularly made for a certain species, but Ugly Stik does just that. In fact, they've produced rods that are specialized for catfish, striper and other species that help anglers eliminate a lot of the guesswork when it comes to selecting the right fishing rod for their needs. The Ugly Stik Striper Casting rod is an excellent product that is certainly deserving of being mentioned on our list of the best Ugly Stik fishing rods. 
The Ugly Stik Striper rods are made in both a spinning and casting version, which are virtually indistinguishable from one another apart from the distinct features that are designed to accommodate a casting or spinning reel. One of the only downsides to this one is that it's made in a one-piece construction, which makes it tough to transport at times. However, this one-piece construction is a significant boost to the rod's overall strength. 
The Striper casting rod is made with a moderate fast action and is produced using Ugly Tech construction, which is a blend of graphite and fiberglass material. It includes the signature Ugly Stik clear tip that makes it nearly impossible to snap the end of the rod off when fighting an exceptionally-large striper or other type of fish. This is one of the best big fish casting rods you'll find for less than $100 in today's fishing industry. 
Pros:
Ugly Tech construction 
Great sensitivity for a heavy rod 
Good strength 
Clear tip design 
7-year warranty 
Cons:
5. Ugly Stik Bigwater Stand Up Conventional Rod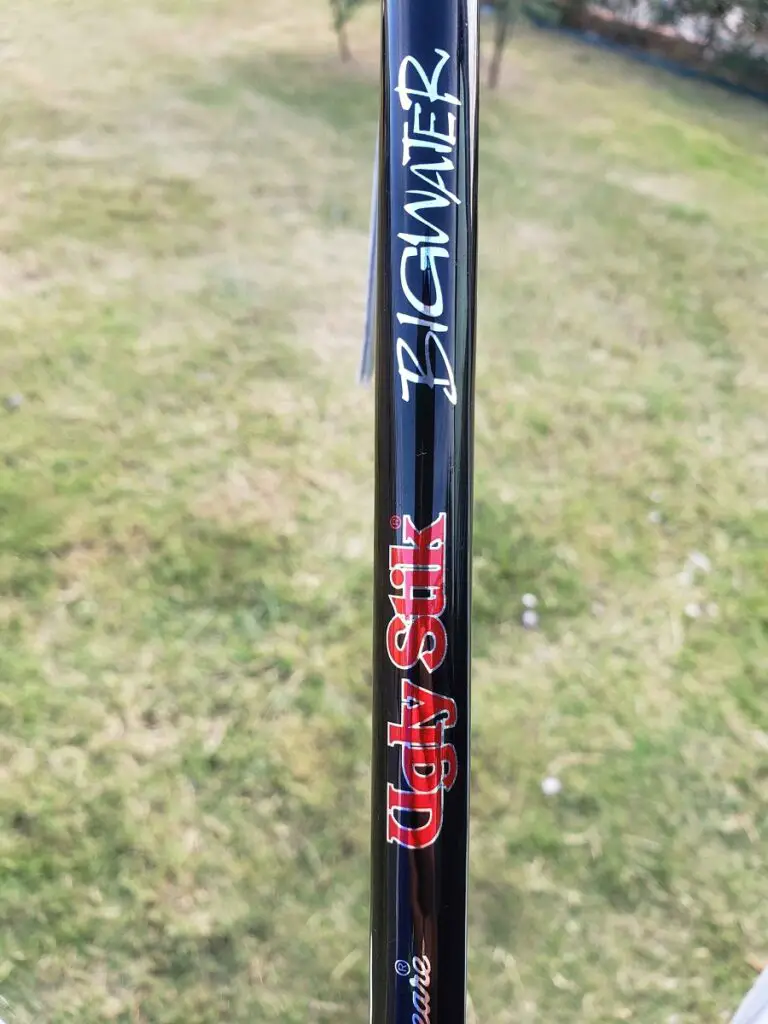 Most of the rods on our list are under the $100 mark, but the Ugly Stik Bigwater Stand Up Conventional Rod certainly earns the right to be priced a bit more. This rod is specifically made to be used in offshore fishing scenarios and it truly excels when matched up against monster saltwater fish. The Bigwater Stand Up Conventional rod is designed to be incredibly strong and feature plenty of backbone to handle hard-pulling fish that roam the ocean's depths. 
This rod is made using the brand's Ugly Tech construction, which is comprised of graphite and fiberglass material to give you plenty of strength and flexibility, but also enough sensitivity and a lightweight feel that makes it easy to handle. Like most rods that are specially-designed for serious offshore fishermen, the Ugly Stik Bigwater Stand Up Conventional Rod is made with PacBay roller guides and a PacBay reel seat. 
It also offers an Ugly Tuff butt to help provide a snug fit into standard fishing belts so you can settle in and fight the fish you've hooked without worrying that your rod butt will slip and get out of place. This one is easily one of the best conventional rods on the market right now for anglers looking for a relatively affordable model that also comes with a 7-year warranty.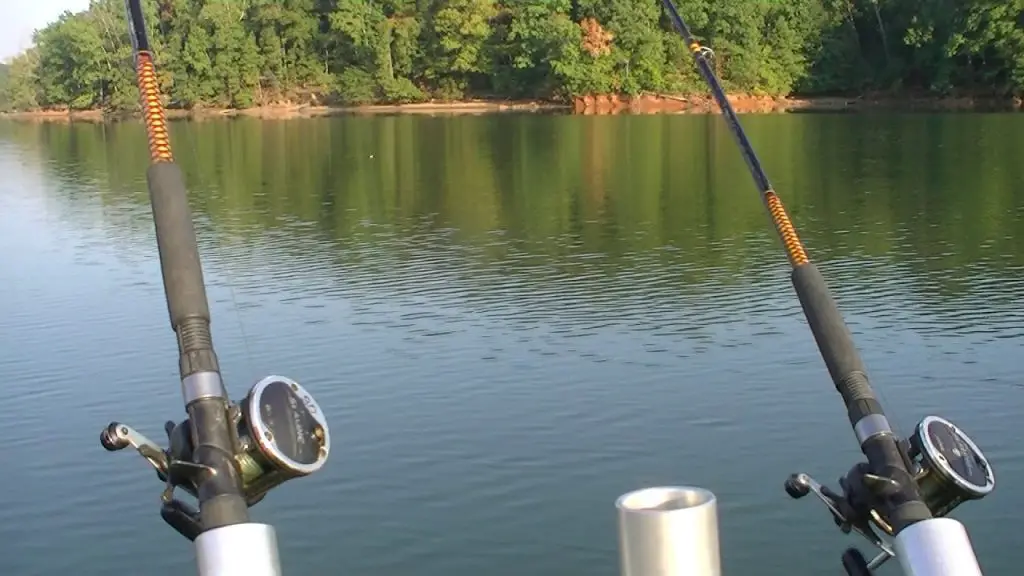 Pros:
PacBay roller guides and reel seat 
Plenty of strength and backbone to handle large fish
Graphite and fiberglass material blank
7-year warranty 
Clear tip 
Cons:
PacBay Roller Guides and Reel Seat
Graphite and Fiberglass Material Blank
Clear Trip
7-Year Warranty
6. Ugly Stik Catfish Spinning Combo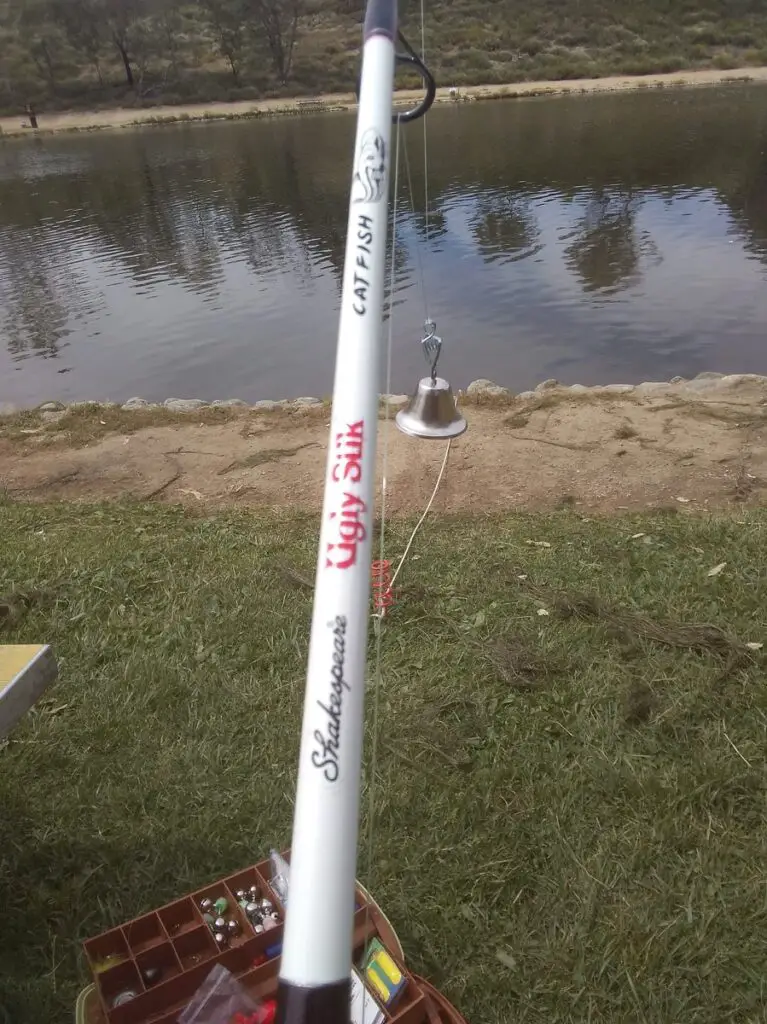 It's hard to find a heavy spinning rod that's made to handle catfish, but Ugly Stik is one of the few brands that produces an affordable rod made just for catching whiskerfish. The Ugly Stik Catfish Spinning Combo is an excellent choice for anglers who specifically target catfish in rivers or lakes and is heavy enough to handle 20 pound test line, but is actually sensitive enough to allow you to feel those subtle bites that catfish often give before striking. 
This one usually comes in a rod and reel combo, but you can purchase the rod only if you choose. The medium heavy rod is made with Ugly Tech construction that applies both fiberglass and graphite material together for exceptional sensitivity and toughness. The Ugly Stik Catfish spinning combo offers a more lightweight feel that you might expect out of a rod that's specifically designed for catfish. 
The Ugly Stik Catfish Spinning Combo is a great catfish rod, but it can also serve as a setup for saltwater fishing or going after other large freshwater fish species. It's 7 feet long, which is usually the most sought-after length when it comes to spinning rods that are used for catfish. You'll be able to cast your bait out much farther than you might expect and the Ugly Stik Catfish Spinning Combo also comes with the brand's standard 7-year warranty.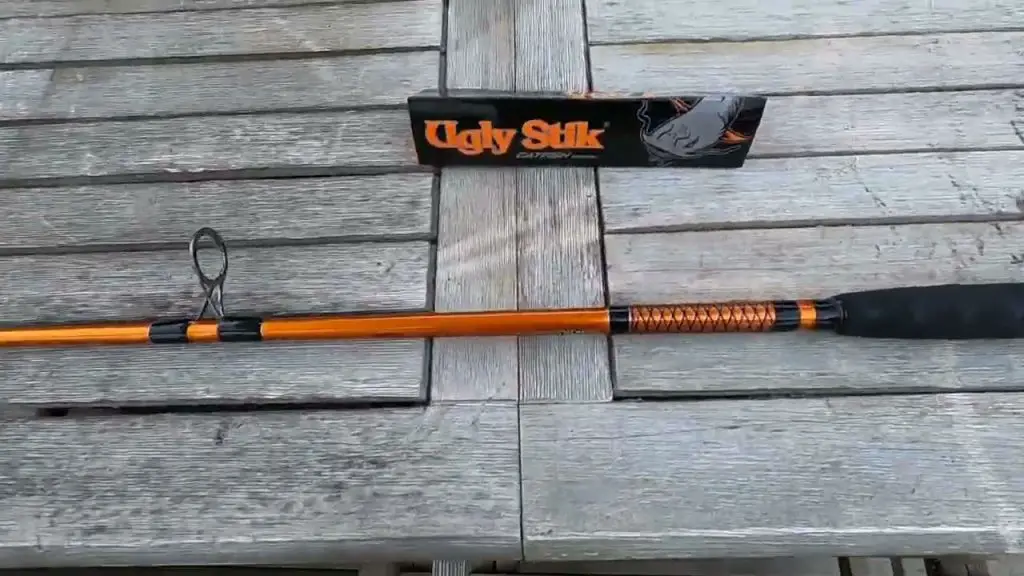 Pros:
Medium heavy rod 
Plenty of backbone for large catfish 
Lightweight feel 
Very sensitive compared to other heavy catfish rods
Cons:
One one length/action option 
Plenty of Backbone for Heavy Catfish
Very Sensitive Compared to Other Catfish Rods
Lightweight Reel
7. Ugly Stik Inshore Select Spinning Rod
Inshore fishing comes down to using the right gear and tackle to catch elusive saltwater fish species. The Ugly Stik Inshore Select Spinning Rod is specially designed to provide anglers with exactly what they need in a solid inshore spinning setup. This rod is affordable and comes in two specific lengths, which include a 7' and 7'6" model. 
You can choose between a medium heavy, medium or medium light action rod in the Ugly Stik Inshore Select, which is ideal if you're looking for a rod that's lighter or heavier depending on the size and species of inshore fish you're planning to target. This rod features a classic cork handle and Ugly Tuff guides that are corrosion-resistant so you won't have to worry about rust or other issues when using this one on a regular basis for saltwater fishing trips. 
Made with the same Ugly Tech construction that makes some of the brand's other rods so popular, this blend of graphite and fiberglass gives anglers plenty of strength to deal with the massive predatory fish that roam the coastline and inlets of the shores while also giving you a good sensitivity level to feel fish start to bite. This one is made with a much higher graphite content, which means it's a lot lighter than other heavy Ugly Stik rods while also giving you an even taper action that's great for casting live bait rigs or artificial lures.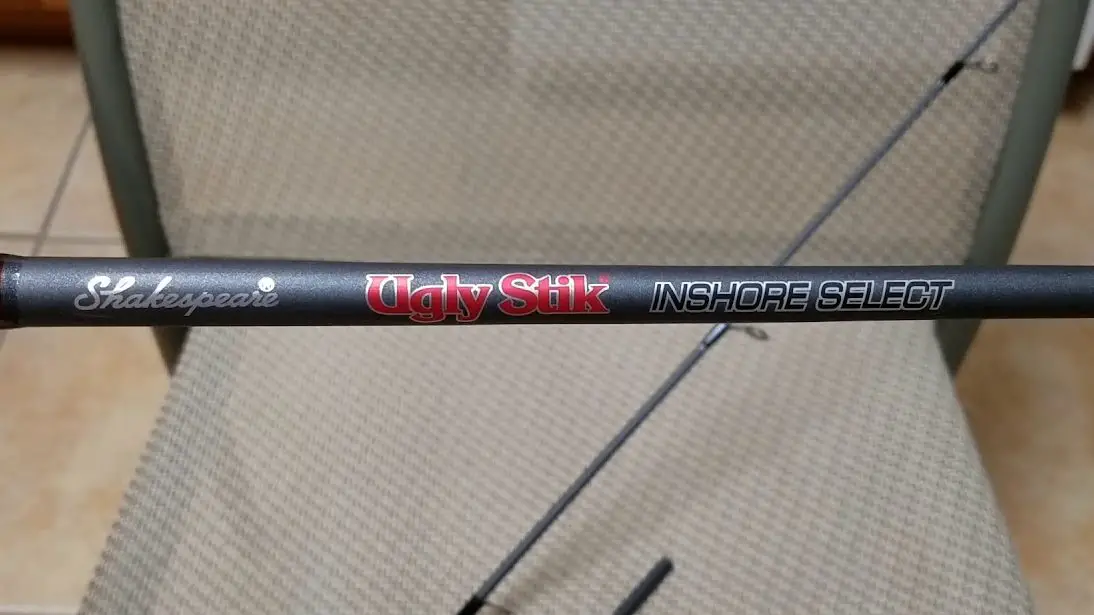 Pros:
Highly versatile 
Ugly Tech construction with greater graphite content 
Lightweight feel 
Plenty of strength and flexibility 
Clear tip 
7-year warranty 
Cons:
Highly Versatile for Multiple Types of Fishing and Species
Lightweight Feel Due to Higher Graphite Content
Clear Tip
7-Year Warranty
How We Rate Products
Russ Egan and Donny Karr have over 40 years of combined fishing experience. We know the difference between a high-quality reel and a poor alternative.
I thoroughly review all products to measure their performance, durability, and value for money. I conduct bench and field testing to check how the product performs. Each reel is tested for at least 8 hours, with a full test taking 2 weeks. This testing results in an overall score that I give to all products. All metrics are scored out of 5.
Performance
The performance score is how well this product fulfills its primary purpose. Does it have all the features and optional extras you need to catch the target species? I also interview expert anglers on their experience to build a more comprehensive view of the performance under multiple conditions.
I take all reels down to my local freshwater lake for bass, or inshore fishing off the beach for redfish.
Test 1: I confirm that the max drag meets the manufacturer's specifications using a calibrated scale.
Test 2: I test the maximum casting distance using a 1.0-ounce lure.
Test 3: I test the accuracy by casting 10 times into a 3 ft diameter circle at 30 yards.
Test 4: I check the versatility and the ability to handle multiple uses by field testing with 3 different lures and baits, by actually going fishing.
Durability
Durability refers to how long the product will continue functioning. I twist, bend, and break all the products to check their longevity. This score is for the construction materials, the workmanship quality, and the servicing requirements. There are also bonus points for manufacturers' warranty.
For products I can't test for long enough, I also consult experts who have been using them for decades to judge their longevity.
Test 5: I pull it apart to check the grease and oil levels, how difficult it is to maintain, and whether sand or salt has deposited after use in saltwater.
Value for Money
The final aspect of the scoring system is the price or, more specifically, the value for money. Value for money is a comparison against the closest alternative products, both by the same manufacturer and other brands.
Overall Score
Finally, I average the three scores of performance, durability, and value for money to give the overall score of each product reviewed.
To see more details, please read the complete guide on how I test and evaluate fishing products.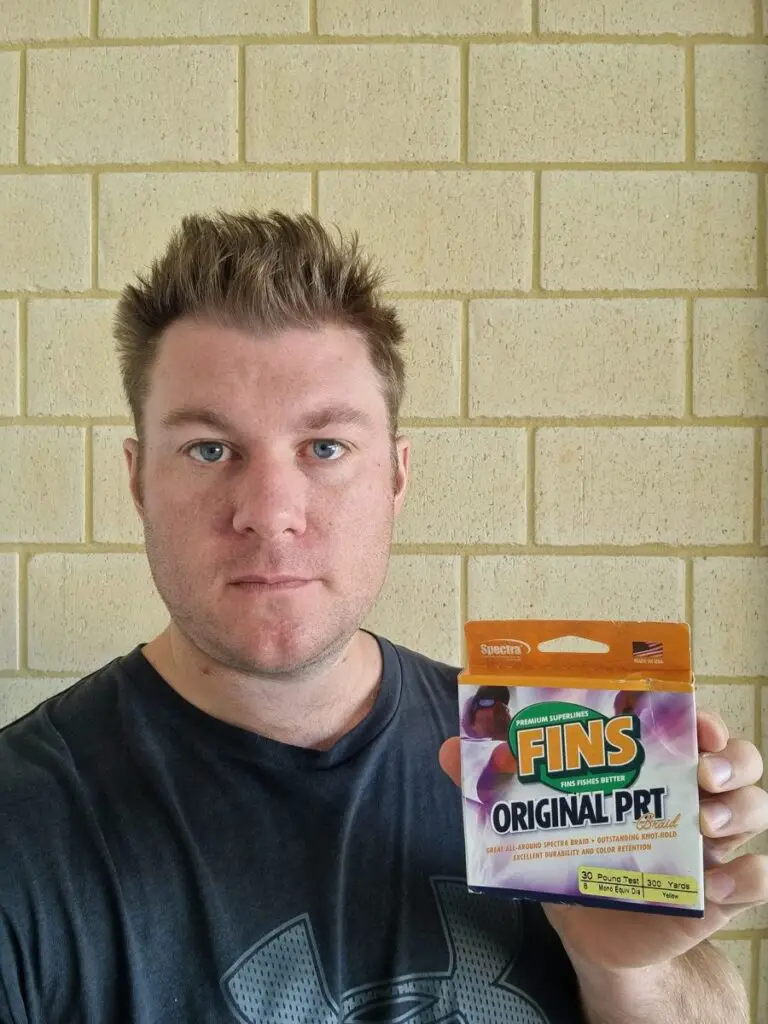 Conclusion 
The Ugly Stik brand is certainly one that has earned the right to be at the top of the fishing industry when it comes to reliability and toughness. These 7 rods are just a few of the company's outstanding lineup of products, but these are our picks for the best Ugly Stik fishing rods for those who are seriously looking for the best value for their money. This list should serve as a helpful guide for anyone looking for quality rods at an affordable price.