The best saltwater spinning rods are made from corrosion-resistant materials like SiC guides and fiberglass blanks, with a non-slip cork grip, and a wide range of lengths, such as the Cadence CR5.
Saltwater fishing is a generalized term used for any technique of fishing in the ocean. And the casting on saltwater is quite different from freshwater.
When it comes to saltwater or surf fishing, there's no shortcut or trick. A good saltwater spinning rod is a must to get on the right track.
Wondering what could be the best saltwater spinning rods for the money?
Well, a good-quality fishing rod can cost a little bit of money. In fact, you want to ensure that your rod is worth the price you pay, and it can meet the expectation. Saltwater spinning rods come in a variety of sizes. Meanwhile, if you are going after giant fish, you will need a larger rod than smaller fish. There is a big difference in the type of rod you will need whether you are targeting tuna or tarpon or marlin.
When determining what spinning reel to put on a fishing rod, the crucial aspect is to ensure the reel and rods are well balanced together.
Saltwater vs Freshwater Spinning Rods
Saltwater fishing is different in the sense that it tends to be bigger than freshwater spots. At the same time, salt water is usually highly corrosive. Therefore, the best fishing gear or tools should be made from corrosive-resistant components.
Casting rod vs spinning rod, which one is better?
It's an old debate issue for the angler. Well, spinning rods are beginner-friendly rods. It is most popular for its pretty straightforward mechanism.
On the other hand, Baitcasting rods are preferable for expert anglers. The reason behind it is they tend to perform superbly when one needs to cast accurately.
How We Rate Products
I thoroughly review all products to measure their performance, durability, and value for money. This is done through bench and field testing to check how the product performs. This testing results in an overall score that I give to all products. All metrics are scored out of 5.
Performance
The performance score is how well this product fulfills its primary purpose. Does it have all the features and optional extras you need to catch the target species? We also interview expert anglers on their experience to build a broader and more comprehensive view on the performance under multiple conditions.
Test 1: Confirm that the max drag meets the manufacturer's specifications.
Test 2: Test the maximum casting distance using a 1.0-ounce lure.
Test 3: Test the accuracy by casting 10 times into a 3 ft diameter circle at 30 yards.
Test 4: Check the versatility and the ability to handle multiple uses by field testing with 3 different lures and baits.
Durability
Durability refers to how long the product will continue functioning. I twist, bend, and break all the products to check their longevity. This score is for the materials of construction, the quality of the workmanship, and the servicing requirements. There are also bonus points for manufacturers' warranty.
For products that we can't test for long enough, we also consult with experts who have been using them for multiple decades to judge their longevity.
Test 5: Pull it apart to check the grease and oil levels, how difficult it is to maintain, and whether any sand or salt has deposited after use in saltwater.
Value for Money
The final aspect of the scoring system is the price or, more specifically, the value for money. Value for money is a comparison against the closest alternative products, both by the same manufacturer and other brands.
Overall Score
Finally, I average the three scores of performance, durability, and value for money to give the overall score of each product reviewed.
To see more details, please read the complete guide on how we test and evaluate fishing products.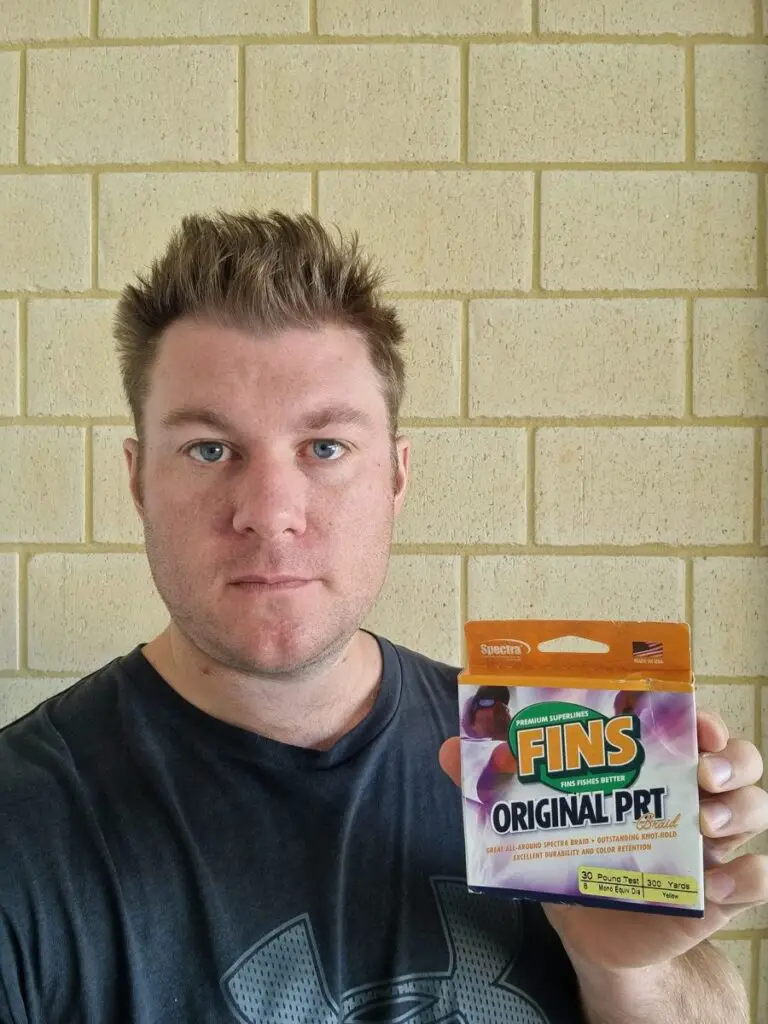 1. Cadence Fishing Rods CR5
Cork and EVA Handle
Fuji Reel Seat
Stainless Steel Guides
Lightweight and Strong
The Rod Butt Can Be Too Long and Get in the Way
Key Features
SiC guides with durable stainless steel frame
Carbon fiber rod
Premium cork and EVA grip
​​Introducing the most versatile spinning rod which can be perfectly fit in trunk, car, and boat hatch!
Cadence fishing poles come with high-performance premium attributes at an unbeatable value. Ideal for game fish along with freshwater fish like walleye, bass, and trout or inshore species like speckled trout, redfish, and flounder with a rinse after fishing.
What I Like About It
All CR5 1-piece/ 2-piece fishing rods are designed with 30-ton graphite blank to offer more power, durability, lightweight, and sensitivity to other rods.
Apart from these, Stainless steel guides along with SiC inserts make it more durable as well as smooth to avoid line sticking and minimize friction while ensuring sensitivity by transferring vibrations from the fishing line to the rod.
What makes it so special from the rest of the others?
Cadence spinning rods are made from superior materials that bring sensitivity and strength without weight. In the meantime, rods come in two handle configurations; full grip and carbon split grip using cork, and EVA is engineered to deliver a reliable rod at a greater value than the rest of the competition.
What I Don't Like
They should beef up the rod handles for both endurance and comfort when fishing a long day.
Pros
Portable Setting.
Ultra-High Quality.
Super Smooth Power.
Cons
2. Okuma Celilo Ultralight Review
Stainless Steel Reel Seat
Aluminum-Oxide Guides
Comfortable Cork Grip
Graphite Composite Blank
Shipping Can Be Poor
Very Long Below Reel Seat
Key Features
Throwing modesty out the window, they nailed the actions and developed the perfect trout, salmon, and bouncing bottom rods. Although stunning, you don't have to take out the second mortgage to load your boat with them.
What I Like About It
Using the setup, you will feel like you have hooked the monster fish every time. 
This is because Okuma ultralight rods are engineered to be extremely sensitive. As a result, you can feel the tiniest nibble, and if it's a smaller-sized fish like bluegill, the fight will be quite enjoyable.
The reel seats are fairly standard along with stainless steel hoods. Plus, you will get a hook keeper who is also stainless steel. Hence, the handle is made of tough yet very smooth cork grips, ensuring a lightweight but fine grip.
What I Don't Like
The rod is quite stiff in the bottom half. 
Pros
Graphite Blank Construction.
Rear Cork Grips.
Tested for quality.
Cons
The handle is not satisfactory.
3. Ugly Stik GX2 Spinning Rod
Solid Construction Yet Lightweight
Comfortable EVA Handle
Graphite and Fiberglass Combination
Stainless Steel Guides
The Handle Can Be Too Thin for Large Hands
Key Features
Graphite and fiberglass rod
One-piece stainless steel guides
Clear tip
​If you want something eye-catching design yet strong, then this is it.
Ugly Stik GX2 Spinning Rod is the next generation of Ugly Stik® that blends the tradition and heritage of the original while ensuring the strength and durability the brand Ugly Sticks are known for.
What I Like About It
Strong, yet balanced fiberglass and graphite construction make it so unique from the rest of the others. In a word, Ugly Stik GX2 rods offer better balance for improved components, a lighter feel, and a stunning design for a more modern look.
Ugly Stik GX2 spinning rod review won't be complete without mentioning its technical specification — this lightweight rod is designed as 2 piece construction.
The EVA material gives the feel that makes the new grip kind to your hands. As a result, now you can fish for long hours without any discomfort or getting inflammations.
The material is sturdy and makes the fishing gear even more durable. The best part is an Ugly Stik logo has been attached at the end of the rod. So you can easily identify the rod from your fishing arsenal.
What I Don't Like
Good travel spinning rod but not fast enough action or too sensitive.
Pros
Lightweight EVA grips.
Balanced graphite construction.
Lighter feel.
Cons
Reel seats are a little bit flimsy.
4. St Croix Triumph Spinning Rods
SCIII Carbon material
Premium Cork Handle
Flex Coat Slow Cure Finish
5 Year Warranty
Can Be Difficult to Set the Hook Due to the Extreme Flex
Key Features
SCII graphite
​​An outstanding choice for anglers who value high-performance without a high price tag!
The St. Croix story has developed over 70 years, and this long path has taken many different twists. In being equipped and designed for the moment opportunity strikes.
What I Like About It
St. Croix's R&D department is one of the most advanced in the business. St. Croix has invested in composite materials and manufacturing techniques.
This awesome rod is made of Premium SCII Graphite. The Fuji DPS reel seat has frosted silver hoods. It is designed in Park Falls, and handcrafted in Fresnillo, Mexico.
What I Don't Like
You have to keep in mind that its ultra-lite version is pretty flexible, which can be challenging on setting the hook when you got a lot of lines out. So it's really meant for small creeks and ponds. On the other hand, it's quite heavy.
Pros
Finely Tuned Actions.
Hook-Setting Power.
Impressive power.
Cons
The reel seat locks pretty easily.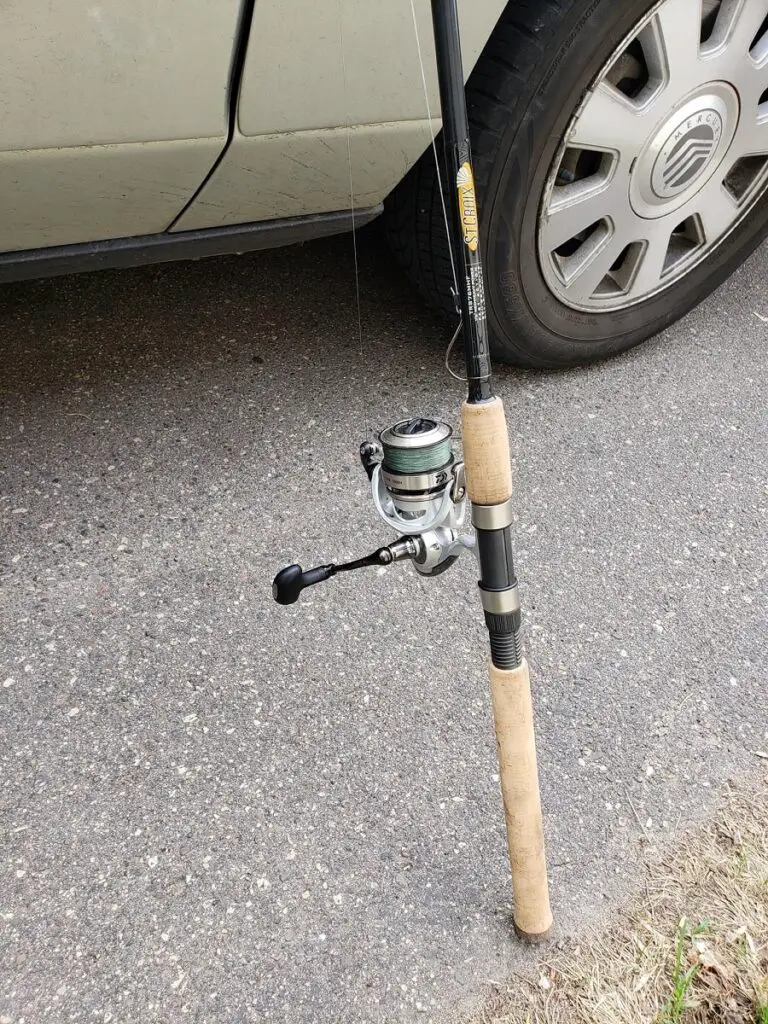 5. Ugly Stik Elite Spinning Rod
Comfortable Cork Grip
Graphite/Fiberglass Composite
Virtually Indestructible
Ugly Tuff Guides
Small Grip Above Reel Seat for Applying Pressure
Such a fun rod!
From larger rainbows to bookies, you will never miss a nibble. Offering extra strength and sensitivity when compared to the previous model, the Ugly Stik Elite Spinning Rod from Shakespeare provides uncompromising performance for fishermen of all skill levels.
The thing that impressed us most is, that it can be used with almost all types of line for ideal versatility. The spinning rod's Clear Tip design works fine to even the lightest nibbles.
What I Like About It
The Ugly Stik Elite rod is made with 35 percent graphite for lighter weight while offering the legendary toughness you have come to expect from Shakespeare Ugly Stik. Cork handles provides a firm yet smooth handhold for reliable hook sets and long hours of comfortable fishing.
Wait, there is much more!
One-piece stainless steel guides reduce insert pop-outs for convenience and ease of use, and it comes with blank style reel seats with 'D' stainless steel hoods to ensure the reel stays firmly in place. Backed by a company's 7-year warranty, the Ugly Stik Elite Spinning Rod ensures professional performance at a reasonable price.
What I Don't Like
The notch eventually creates an abrasive surface and can destroy the fishing line at a furious pace.
Pros
Ugly Tech Construction.
Increased sensitivity.
Maximum durability.
Cons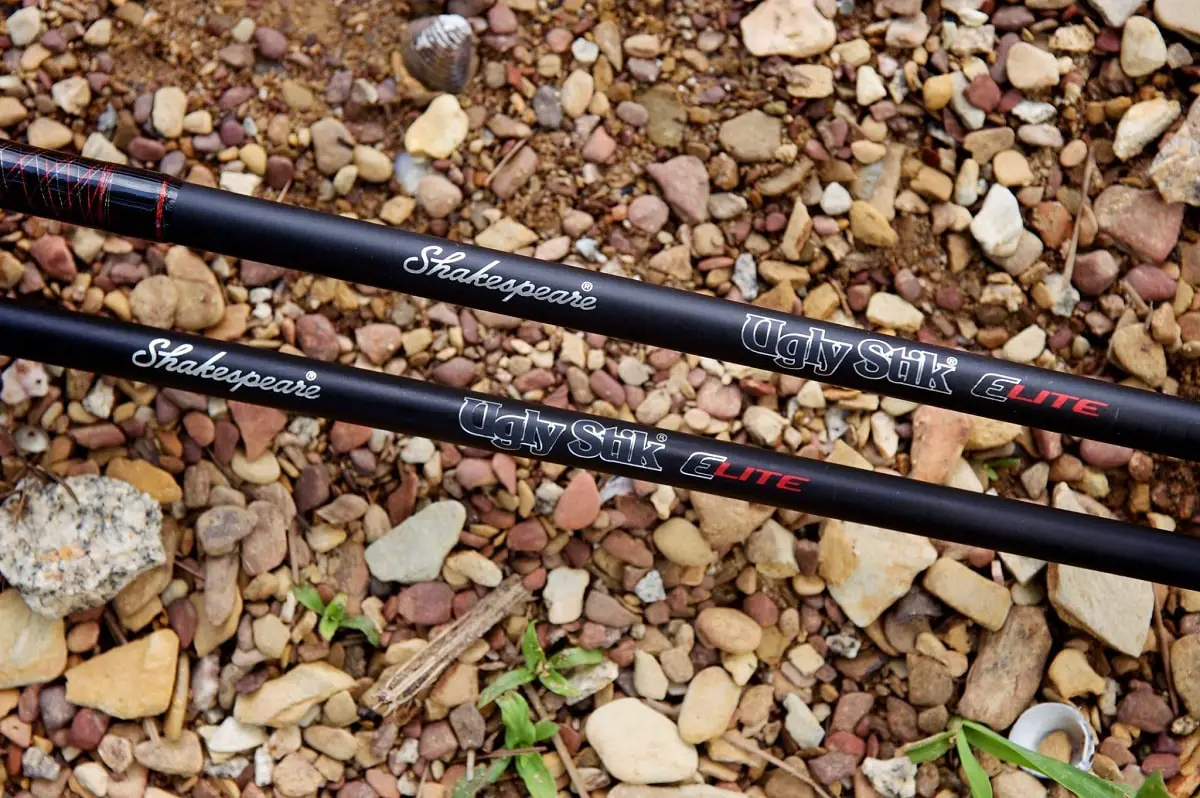 6. St Croix Premier Spinning Rods
SCII Graphite Material
Premium Cork Handles
Fuji Reel Seat
Flex-Coat Slow Cure Finish
This black pearl rod is not only gorgeous but also sturdy and comes at a value-conscious price. The St. Croix Premier Spinning Rods are manufactured handcrafted in the US. With a St.Croix spinning rod in hand, you are totally part of a celebrated tradition.
The SCII blank includes mid-modulus graphite fiber and a higher strain rate for maximum sensitivity and power.
What I Like About It
First of all, let's talk about the overall appearance. The Premier Series rod is designed with SCII graphite blanks and top-grade components.
Durable Batson aluminum-oxide guides along with double-plated frames span each blank. Plus, it provides rugged performance; Fuji TCS reel seats ensure a lightweight, comfortable base for the reel.
Premium grade, cork handles provides a comfortable grip as well as plenty of fighting leverage and in a nutshell, offer the perfect blend of value incredible, and performance.
What I Don't Like
Honestly speaking, it's an ultra-sensitive rod.
Pros
Value-conscious price.
SCII graphite blanks.
Comfortable grip.
Cons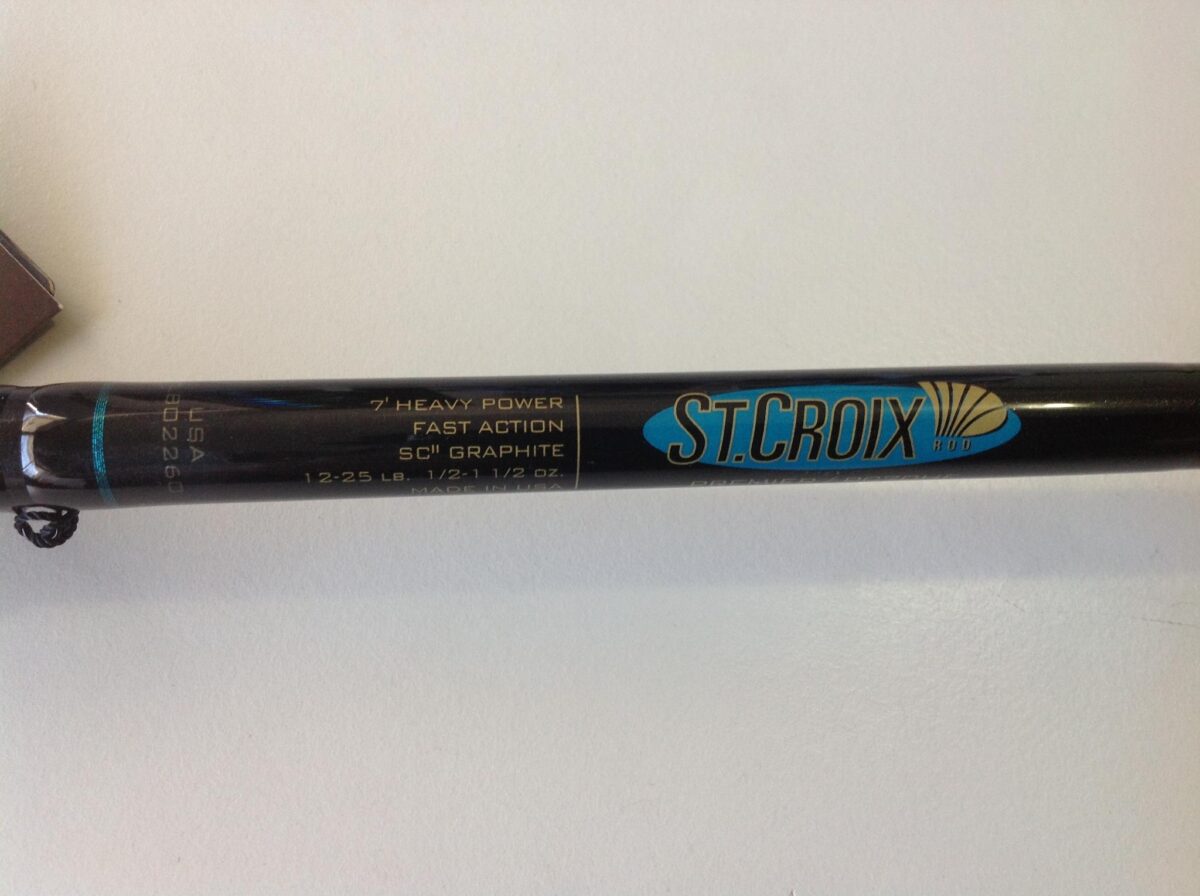 7. Cadence CR7 Spinning Rod
Highly Versatile Rod
1 Piece Design
Very Affordable
High Modulus Blanks
Extremely Sensitive Tip Can Give False Strikes
Complaints of the Reel Nut Sleeve Breaks
Key Features
Graphite rod
Stainless steel guides with SiC inserts
Fuji reel seat
Premium-grade cork and EVA handles
If you're looking for something medium and fun, this is the answer.
These attributes, along with its functionality in multiple lengths, make the Cadence CR7 a great spinning rod – perfect for gamefish including freshwater fish like walleye, bass, and trout.
The Cadence spinning rod will exceed your expectations with the quality, features, and design you have come to appreciate.
What I Like About It
Before anything else, let's talk about its overall appearance.
The CR7 is made up of 40-ton carbon, durable stainless steel frames, SiC guides with a comfortable Fuji seat and a finely blank wrapped to enhance the durability.
The CR7 series is available in 2 different handle configurations; full grip and carbon split grip using a premium cork named EVA. Besides, this is designed to deliver a premium rod at a significant value than the competition.
All Cadence items come with a 1-year warranty with the best-in-class customer service team to give your ownership experience as effortless as one of our reels.
Finally, Cadence rod offers top-grade premium traits at an unbeatable value. We could say this medium-fast won't disappoint you.
What I Don't Like
Some user complains that the sleeve on the reel nut easily broke off. 
Pros
Extra fast taper.
Premium materials.
SiC guides.
Cons
8. Tica HLHB Spinning Rod
High Modulus TC2 Graphite
Fuji Ring Guides
Comfortable Cork Handle
Light and Sensitive
A Bit Stiff
No Hook Keeper
​Whether you take the lake, cast from shore, or wade the rivers, Tica HLHB rod provides responsive performance make certain your success below every surface.
For saltwater casting, there are no better spinning rods than this HLHB, made up of TC2 graphite material. Meanwhile, they feature a sensitive blank with strength and action. Hence, these rods are lightweight, strong, and sensitive.
What I Like About It
Outfitted with superior quality Fuji ring guides, this Tica HLHB rod won't allow the rod to heat due to abrasion between the fishing line and the guides, which can result in disturbing line breakage.
The hardy ring guides keep the line flat to ensure flawless line flow. In addition, the top grade APS graphite trigger seat ensures a secure attachment of the spinning reel to give problem-free retrieves and wobble-free performance.
What I Don't Like
You have to buy the hook keeper separately, and we consider it quite a greater drawback for a spinning rod at this price tag.
Pros
Super-fast casting.
So smooth.
Very light.
Cons
Saltwater Spinning Rods Buyer's Guide
Material of the Saltwater Spinning Rods
The first thing to consider while choosing the spinning rod is the material. It can be:
Graphite: Mostly popular for its lighter blanks, graphite is preferable in a smaller diameter. It is strong and light but lacks impact resistance so it will break more easily if you strike it against a hard object like the side of your boat. I prefer graphite rods for baitcasters when I will be casting a lot.
Fiberglass: It's able to face the abuse on boats and windy seas and is a trusted all-around rod material. Meanwhile, it's durable, strong, and flexible. I prefer fiberglass rods for heavy-duty boat rods where strength is important and I won't be doing any casting – plus I can put it in a rod holder and not worry about the extra weight.
New-Generation Composite: A formulation of both graphite and fiberglass, New-generation composites are lightweight designed materials in spinning rods. In summary, it's a combination of durability and toughness.
Castability of the Saltwater Spinning Rods
For casting accuracy, you need extra-fast action rods which provide more power and speed to pitch a lure. So make sure you are choosing the right one.
Corrosion Resistant Parts of the Saltwater Spinning Rods
As the saltwater can do a lot of damage to the material, ensure your guides on the rod are fully corrosion resistant as well as can hold up against saltwater.
Why is it important?
Rods that can't handle salt water will eventually corrode and break or alter. 
Proper Rod Action
Most importantly, find the action which is right for the kind of casting you to do.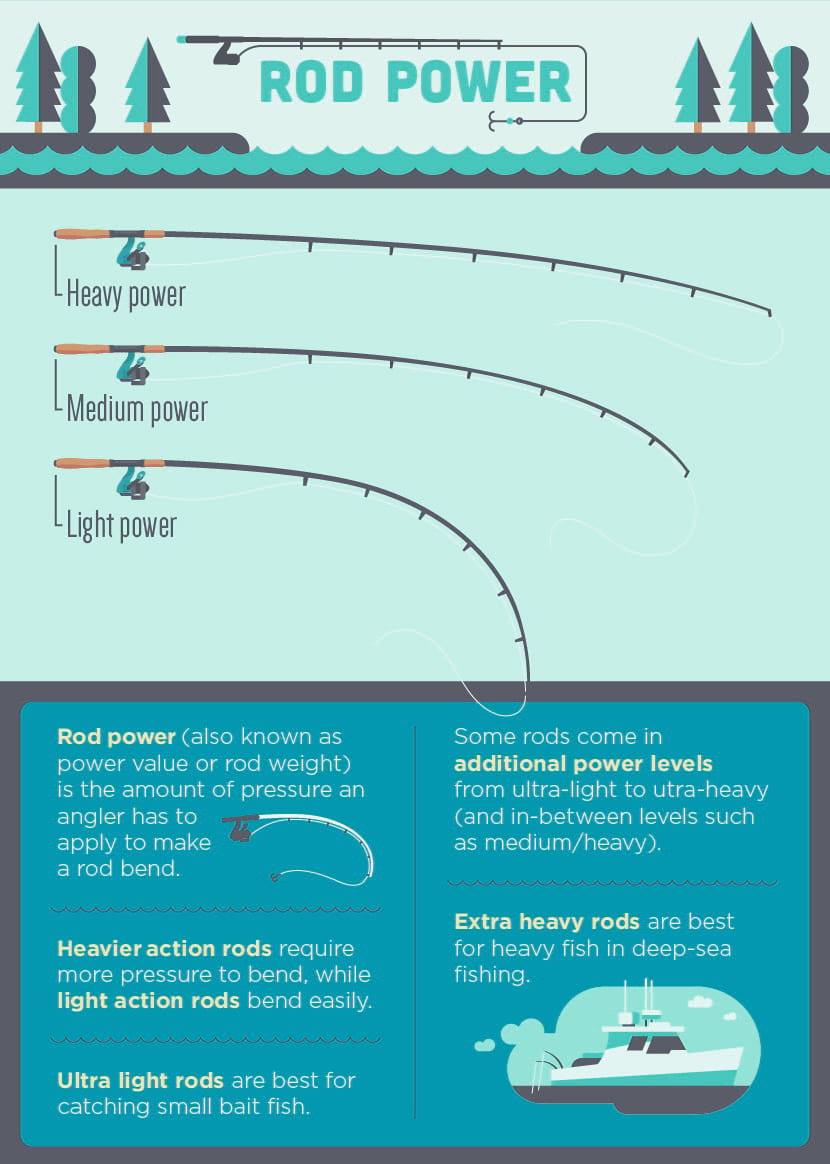 Image Source: fix.com
High-Quality Cork Grip
Make sure the rod you pick has a high-quality cork for your comfortable grip. It's so important because this is the part you are going to hold in your hand most. I am a big fan of cork – it is extremely comfortable and non-slip, plus it just looks better.
Decision Time: Which Saltwater Spinning Rod Should I Pick?
Well, it depends on what type of fishing you want to do and what kind of fish you aim to target. Hence, with that determination, you can go for selecting a proper action, weight, and length to match your needs.
Wrapping Up
As we can see, different fishing rods are designed for different kinds of casting and spinning rods. Thus, It all depends on your need and personal preferences.
Considering all aspects of fishing rods discussed above will help you find the right saltwater spinning rod for you. However, the rod that impressed us most is the St Croix Premier Spinning Rod.