Experienced anglers know that it's essential to match your fishing gear and equipment to the particular game fish species you plan to go after. If you plan to catch smaller species, using an ultralight rod and reel will not only give you the best chance to land your catch, it will also present new and exciting challenges that anglers of all skill levels can enjoy. 
Using light tackle is a specialized approach that requires one to use their wits and really plan their approach before going in. Understanding which ultralight rod to start out may seem like a tall task for those unfamiliar with light gear, but we've taken the time to compile this list of the best 10 ultralight spinning rods to help anglers make the best selection. 
This article covers the best ultralight rods, different quality indicators, and characteristics you'll want to look for when searching for a quality ultralight rod to purchase. 
1. St. Croix Triumph – Best Ultralight Spinning Rod
What I Like About It
Pros:
Fuji graphite reel seat
Excellent sensitivity 
Lightweight 
Fast action 
Batson Forecast guides 
SC II Graphite
Cons:
2. Ugly Stik Elite Ultralight Spinning Rod 
What I Like About It
Pros:
Extremely durable 
Great sensitivity 
Ugly Tuff guides 
Moderately-priced 
Cons:
3. Okuma Celilo – Best UL Trout Rod
What I Like About It
Pros:
Lightweight 
Sensitive 
Quality graphite material 
Aluminum oxide guides 
Excellent value 
Cons:
Not quite as durable as other premium brands
4. G.Loomis Trout Series Spinning Rod
What I Like About It
Pros:
Superior quality 
Highly durable 
Fuji single foot Alconite guides
Variety of options 
One or two-piece construction 
Cons:
5. Fenwick Elite Tech River Runner Spinning Rod
Graphite Blend Material
Extremely Sensitive
Excellent Durability
Titanium Guides
Only One Length Option
More Expensive
What I Like About It
Pros:
Great sensitivity 
Good durability 
Two-piece construction 
Titanium guides 
TAC and cork handle 
Cons:
One length option 
Expensive 
6. Shimano Stimula
What I Like About It
Pros:
Great sensitivity 
EVA foam handle 
Two-piece construction 
Quality components 
Cons:
7. Berkley Lightning Trout Rod
Berkley Lightning Trout Spinning Rod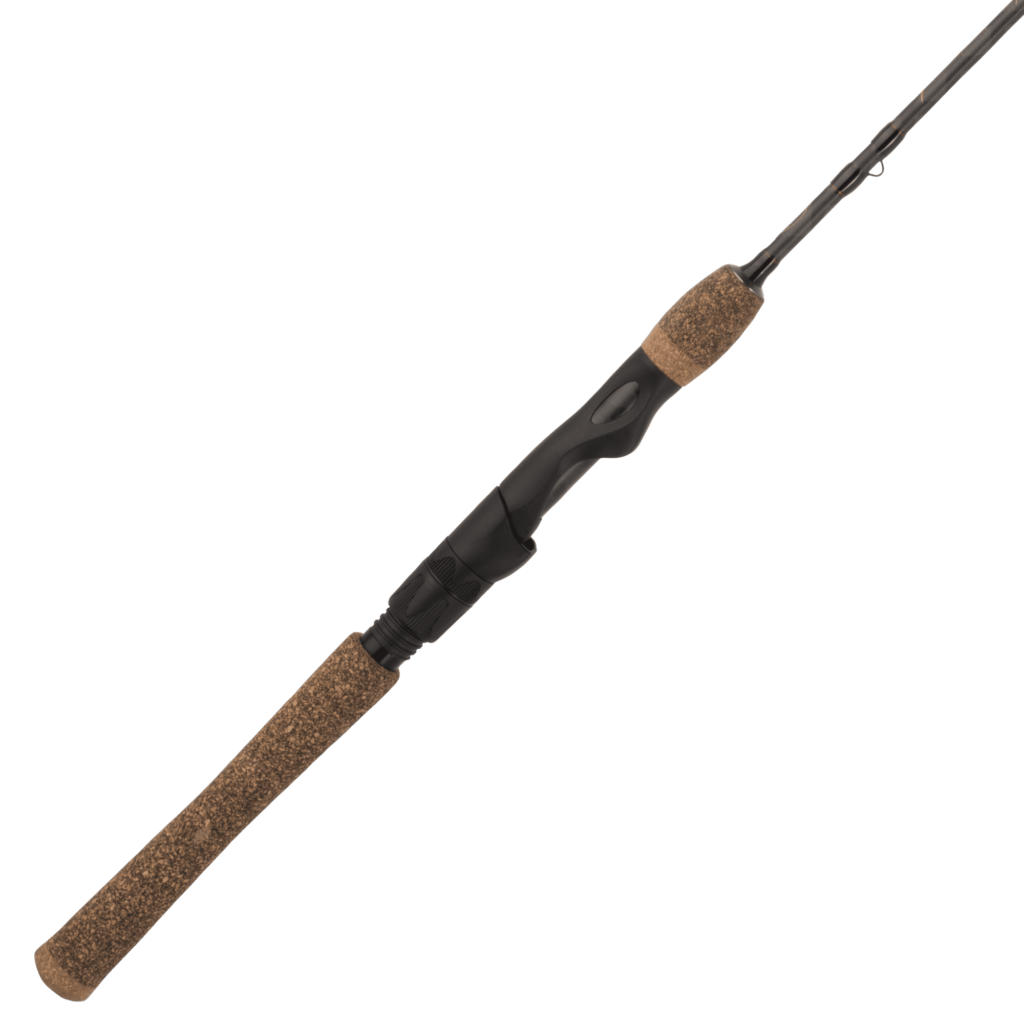 Designed for Trout Fishing
Multi-Modulus Composite
Versatile Options Available
Good Sensitivity
What I Like About It
Pros:
Great value 
Durable construction 
Specially made for trout
Multiple lengths 
Good sensitivity 
Cons:
Some issues with reel seat
Can crack or break under heavy pressure 
8. Daiwa Spinmatic Spinning Rod
What I Like About It
Pros:
Great value 
Durable blank construction 
Variety of lengths 
Quality handle and reel seat 
Cons:
Lower sensitivity 
Less durability 
9. Shakespeare Micro Spinning Rod
What I Like About It
Pros:
Great value 
Durable construction 
Cork handle 
Capable of casting light or heavy lures
Cons:
Less sensitivity 
Lacks durability against heavy pressure
10. KastKing Perigee II Bass Fishing Rod
Don't let the name fool you, the KastKing Perigee II Bass Fishing Rod is more than capable of catching a wide variety of game fish species, including many types of bass. The KastKing brand is an up-and-coming company that is known for making surprisingly good quality selections that seem to climb higher every year in the fishing industry. 
This particular rod is geared toward delivering a high-performance model that is made to be lightweight and sensitive for anglers who prefer a smaller setup for fishing freshwater lakes and rivers. The rod is made from 24-ton carbon matrix material that's highly durable and provides a good degree of sensitivity that allows anglers to feel even the most subtle bites when fishing with lightweight lures. 
What I Like About It
It comes in either a one or two-piece construction depending on whether or not the user wants to have a more portable version of the rod. The KastKing Perigree II Bass Fishing Rod offers Fuji O-ring guides that are made to be highly durable for bass fishing or any other type of species you happen to catch. 
This rod sports a comfortable EVA handle and comes with KastKing's lifetime warranty that all combines for a surprising rod model that might fly under the radar of most anglers who are looking for the more prominent brands. 
Pros:
Great value 
Fuji O-ring guides 
24-ton carbon matrix material 
One or two-piece construction 
Lifetime warranty 
Cons:
Ultralight Spinning Rod Buyer's Guide 
The fishing industry is filled with new and advanced products every year as companies work hard to out-do one another and produce the best equipment for their customers. This high level of competition creates some outstanding new models that any angler can appreciate. 
Most anglers have a basic understanding of what to look for when purchasing a conventional rod or even one that's specifically purposed for baitcasting. When it comes to ultralight rods, however, there are some key aspects that you'll want to pay close attention to in order to make sure you're getting a quality product that will last several seasons if taken care of properly. 
Ultralight spinning rods are designed to cast lightweight lures and baits in a way that bigger, heavier tackle simply can't match. The types of material these rods are made out of goes a long way in whether or not they'll be capable of launching a small lure out to considerable distances, as well as possess the ability to catch and land the species you're after. 
Here are some key factors to consider when shopping for the best ultralight spinning rods available. 
Construction Material 
Traditionally, ultralight rods have been made of a material that is either fiberglass or composite structure. In recent years, companies have been seeking to manufacture rods that have a considerable amount of strength, yet are remarkably lightweight when compared to other materials. Most of the top brands in the fishing industry now produce ultralight rods that are made of graphite material as it is incredibly strong, but still able to cast a lightweight lure out to a considerable distance. 
These graphite rods are made through a meticulous process that involves wrapping sheets of graphite fiber material on top of one another and heating it to produce a hardened blank that is both limber and strong enough to handle most moderate-sized fish. In fact, most rods that are popular on today's market are produced in this manner with either a graphite body, or a combination of certain materials that offer the same stiffness and strength levels that are able to combine for an ideal combination. 
These rods must also be fitted with high-quality components that combine to give them the ideal strength and resilience that anglers look for in a solid ultralight rod that's capable of catching just about any type of small to medium-sized fish in fresh and saltwater. Manufacturers are now using guides that are made of material that is capable of handling friction in a way that doesn't dampen the rod's ability to cast any type of fishing line, including braid. 
The reel seat is another important part of any good ultralight fishing rod that must be paid attention to by anyone looking to get a quality product. A rod that features a graphite reel seat is considered standard in today's market and anglers should be wary of other materials that might seem to be cheaply made in order to cut corners. 
Rod Length 
Another main factor that should be taken into consideration by anyone looking to get their hands on a quality ultralight fishing rod is the length of each product. Many anglers consider rod length to be the most important factor when dealing with ultralight equipment as they are typically using very lightweight lures that are required to cast out a significant distance. 
When it comes to selecting a quality ultralight rod based on the length, it's important to consider how far you'll need to cast in order to successfully attract a fish and entice them to bite without being too close and spooking them away. The general consensus is that longer rods are capable of making much longer casts and shorter rods are more ideal for short pitching casts or even nymphing for species like trout. 
Longer rods will also come in as an advantage against hard-fighting fish as they provide extra leverage that can cause fish to tire out more quickly and shorten the amount of time you'll need to carefully play them before landing your catch. Shorter rods are more suitable for fishing small streams and areas where anglers might need to have greater accuracy in casting as they allow for precise throws into tight corridors. 
Another main point to consider when observing the length of your potential ultralight fishing rod is the type of lure you'll be casting. If it's very small and light, go for a longer rod unless you're planning to be limited in space. 
Power and Action 
Two of the most misunderstood categories of fishing rods pertain to the power and action of any type of blank. Beginners and novice anglers might have a tough time understanding just what these two words mean when it comes to fishing rods and how they perform, but it's fairly easy to remember once you've had some amount of experience shopping for rods and using them on the water. 
Simply put, the power of a fishing rod refers to the overall stiffness and to what degree it's able to bend from top to bottom. A 'light' powered rod will be able to bend to a considerable degree when pressure is put on the end of the line. A 'heavy' rod will have a much greater level of stiffness and less bending ability. 
When it comes to action, this is referring to the specific area of the rod where this bend occurs. Fast action rods will bend closer to the tip while slow action rods will have a more gradual bend throughout the entire length of the rod. 
For ultralight fishing rods, most anglers will want a fast-action choice since this will give them enough stiffness to handle their catch, as well as make a decent cast when needed. Ultralight rods actually derive their name from their power, which is considered to be 'ultralight' or capable of bending to a more significant degree than other types of rods. 
The ultralight capability is more important when it comes to the rod's ability to cast a lightweight lure out to a farther distance than you would be able to with a heavier option. If you try throwing a rooster tail with a heavy rod, then throw the same lure with an ultralight rod, you'll quickly gain a more full understanding of this concept. 
Cost 
Lastly, when it comes to buying your first ultralight spinning rod, one of the main factors to consider is the price. For anglers who don't know much about ultralight rods, you can rest assured that the general consensus of any fishing tackle and gear is still true with ultralight rods. 
You get what you pay for. 
In other words, a more expensive rod is almost always going to present a higher level of quality than a cheaper option. In rare instances, you can find good deals on quality products that are priced at a discounted rate. If this is the case, don't pass up a great deal! 
How We Rate Products
Russ Egan and Donny Karr have over 40 years of combined fishing experience. We know the difference between a high-quality reel and a poor alternative.
I thoroughly review all products to measure their performance, durability, and value for money. I conduct bench and field testing to check how the product performs. Each reel is tested for at least 8 hours, with a full test taking 2 full weeks. This testing results in an overall score that I give to all products. All metrics are scored out of 5.
Performance
The performance score is how well this product fulfills its primary purpose. Does it have all the features and optional extras you need to catch the target species? I also interview expert anglers on their experience to build a broader and more comprehensive view on the performance under multiple conditions.
I take all reels down to my local freshwater lake for bass and panfish, or inshore fishing off the beach for redfish.
Test 1: I confirm that the max drag meets the manufacturer's specifications using a calibrated scale.
Test 2: I test the maximum casting distance using a 1.0-ounce lure.
Test 3: I test the accuracy by casting 10 times into a 3 ft diameter circle at 30 yards.
Test 4: I check the versatility and the ability to handle multiple uses by field testing with 3 different lures and baits, by actually going fishing.
Durability
Durability refers to how long the product will continue functioning. I twist, bend, and break all the products to check their longevity. This score is for the materials of construction, the quality of the workmanship, and the servicing requirements. There are also bonus points for manufacturers' warranty.
For products that I can't test for long enough, I also consult with experts who have been using them for multiple decades to judge their longevity.
Test 5: I pull it apart to check the grease and oil levels, how difficult it is to maintain, and whether any sand or salt has deposited after use in saltwater.
Value for Money
The final aspect of the scoring system is the price or, more specifically, the value for money. Value for money is a comparison against the closest alternative products, both by the same manufacturer and other brands.
Overall Score
Finally, I average the three scores of performance, durability, and value for money to give the overall score of each product reviewed.
To see more details, please read the complete guide on how I test and evaluate fishing products.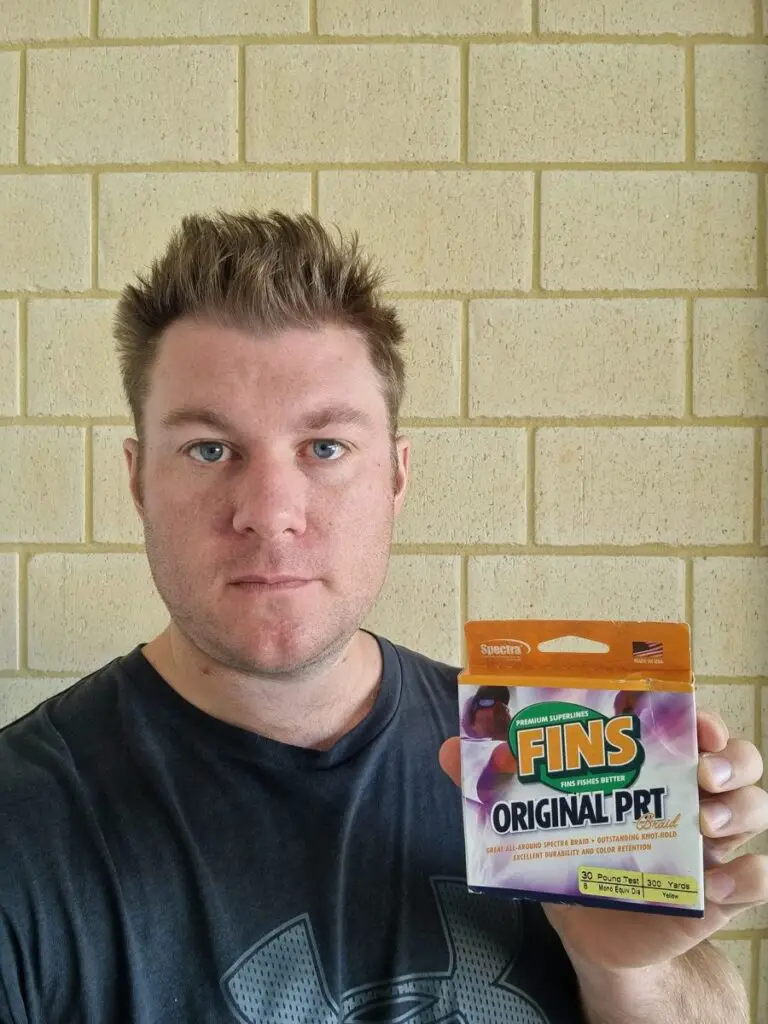 Conclusion 
Selecting the correct weight fishing rod for your specific needs is crucial to getting top performance.
Getting into the world of ultralight spinning rods might seem like a daunting task, but taking into consideration the points and rods mentioned in this article, you should be able to get a decent head-start in the game. Remember that in most instances, you're going to get a better quality product the more money you're willing to invest. When it comes to selecting the best ultralight spinning rods, it pays off to consider the top brands, as well as those that might not get as much praise, but still offer quality components.