Humminbird 360 Imaging is an advanced sonar technology that provides a 360-degree view of the underwater environment around your boat, revealing fish, structure, and bottom contours in high-resolution detail. This comprehensive view helps anglers locate and target fish more effectively, improving fishing success and efficiency.
Humminbird has been at the top of the fishing industry in recent decades when it comes to producing great quality fish finders and electronic equipment. The brand has continually worked to take in their customers' feedback and develop better products through the years that directly meet the needs of anglers of any skill level. The Humminbird 360 was released almost a decade ago and has since captured the attention of professional anglers and guides, as well as almost everyone else in the fishing industry. 
The Humminbird 360 is one of the most unique transducer devices on the market that allows you to have what seems to be a real-time stream of video footage of what's happening below and around your boat. Anglers who have used this transducer along with their fish finder will attest to the fact that it's capable of giving you a serious edge when you're in competition, or if you're fishing for fun. 
In this review, we'll take a closer look at the Humminbird 360 and how its new capabilities can provide a whole new method of viewing what's surrounding your boat. 
Humminbird 360 Overview 
The Humminbird 360 Imaging technology is a side imaging transducer that produces a rotating image feedback as it operates. Side Imaging technology is usually known to move from top to bottom, but Humminbird's new 360 Imaging allows you to view what's around your boat as the technology scrolls around in a circle and produces a continuous image feed into your fish finder's display. 
The Humminbird 360 Imaging is compatible with a number of the newest Humminbird fish finders and the new technology has become highly popular for good reason. The device is meant to sweep all around your boat out to a distance of 125 feet. You're able to manipulate the speed and clarity the Humminbird 360 is able to produce images to get a highly-detailed view of anything in the water surrounding your boat. 
This technology is most useful because it allows you to scan your surroundings without having to position your boat over or even near your target in the same way anglers have traditionally done with other types of technology. You can also set the 360 Imaging device so that it scans a small area in one specific direction, which allows you to hone in on one particular spot before you even make that first cast. 
Advantages of Using 360 Imaging
Most anglers prefer to use the Humminbird Bow 360, which can easily be installed on just about any boat using three main parts that include the mounting bracket, the sensor, and the transducer pod shaft. The benefits that you get from using this unique transducer are able to provide you with a whole new level of sight when it comes to knowing what's in the water around your boat. 
This can be broken into 3 key advantages:
View Everything
See Ahead of You
High Quality Images
Zoom In
View Everything
The 360 Imaging allows you to view everything surrounding your boat at one time. This system works to 'sweep' in a clockwise circle much like a traditional radar does to create accurate and clear imaging. This system is revolutionary in terms of what it allows you to see and the fact that you don't actually have to get right over the top of the area for the 360 Imaging to scan it. 
This means you can set the device to scan a small section of the water in front of you out to a distance of 125 feet, which allows you to get a sense of any structure and what the bottom looks like without ever having to get near the location. 
See Ahead of You
The results of the 360 Imaging technology are nothing short of incredible. Now, using this product, you can essentially 'see' what's ahead of your boat and adjust your strategy to help you have a much better chance of catching any fish in that specific area. This is extremely useful for somewhat secluded areas in fairly shallow water where the fish would undoubtedly be spooked away if you were to motor right up on the spot to capture a sonar image. Now, you can do that from a comfortable and safe distance. 
High Quality Images
The quality of the images produced by the 360 is very detailed and allows you to see anything from bream beds to small rock piles or even a bit of brush and logs that might not usually show up on the average fish finder. By sitting and viewing the 360 Imaging device as it makes the rounds and scans your surroundings, you'll be able to tell which direction fish and even schools of bait fish are moving. 
Zoom In
While it's always been hard for most anglers to tell whether there are fish hiding in or around a large brush pile at the bottom of the lake or river they're fishing in, the 360 Imaging technology now makes it possible for you to distinguish whether there are fish holding close to the structure, as well as whether the fish are of any significant size. 
Anglers can also mark specific waypoints on their map that they are viewing through the 360 Imaging technology. You can have an idea of how far certain points on the display are away from your boat as the device shows a set of distance rings that indicate different range intervals. 
Humminbird 360 vs Mega 360
Mega 360 is Humminbird's latest technology. It shows a significant improvement to the original 360. Mega 360 is as close to an underwater photograph as you can get.
The best way I have heard it described is like this:
360 shows you there is something to cast at, Mega 360 lets know exactly what you are casting at.
Humminbird 360 Example: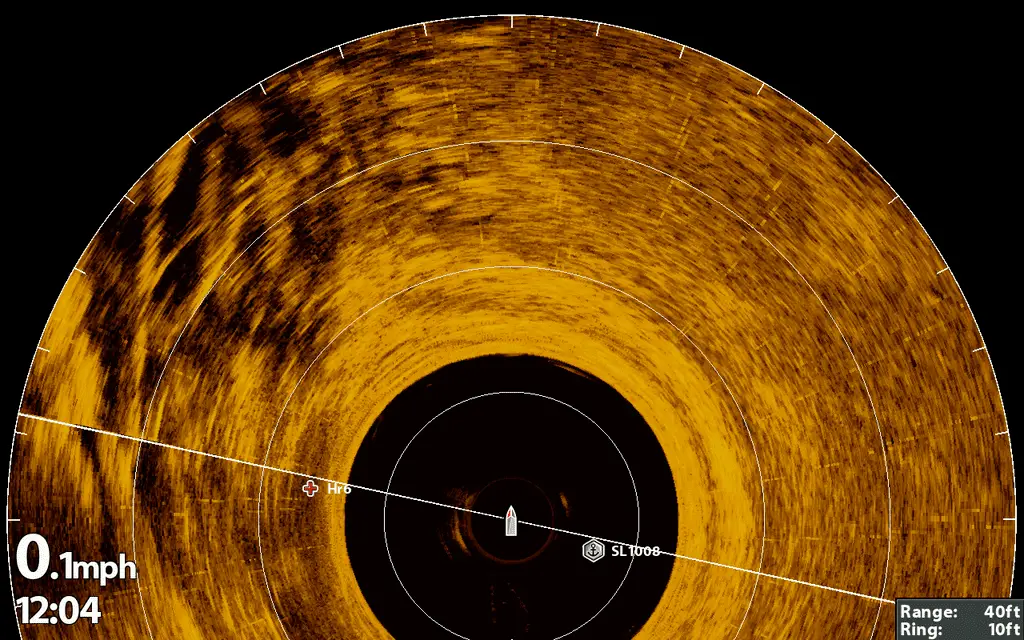 Humminbird Mega 360 Example: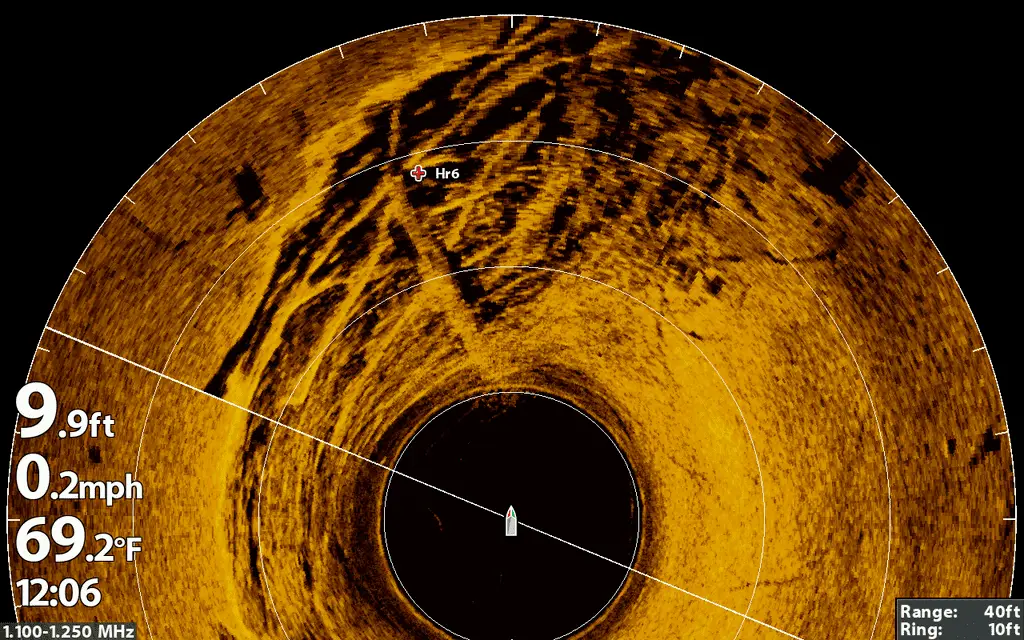 Which Models Have Humminbird 360?
The following models have Humminbird's 360 technology:
Humminbird HELIX
Humminbird Solix
Humminbird Apex
Conclusion 
The Humminbird 360 is easily one of the best types of technology to have been released in recent years. Its ability to provide you with a detailed, comprehensive scan of everything surrounding your boat out to as much as 125 feet is extremely valuable for any angler—especially those who fish in tournaments and professional trails or circuits. 
It's easy for anglers to understand just how the 360 Imaging works and use it to gain a better understanding of what's in front of their boat without ever having to get very close to it. This technology is somewhat expensive when you take into account that you'll need to use it with a high-quality fish finder, but it's something that's likely to be well-worth the investment in the long run.