KastKing has enjoyed a meteoric rise in the fishing industry over the last decade and anyone who has used their products knows the reason behind their ascension. The brand is focused on providing quality fishing gear and tackle at a reasonable price and anglers have certainly taken notice of the quality and performance of their reels. 
In this article, we're going to discuss some of the best KastKing fishing reels and how each of these products compare to one another, as well as how they match up against some of the fishing industry's top manufacturers. 
KastKing Overview 
Anyone who has fished with KastKing reels is already aware of the high-quality components and outstanding performance they are capable of delivering. The brand was only established a few years ago in 2014, but it's quickly gaining traction in the fishing industry as one of the best companies for making solid reels for anglers of all skill or experience levels. 
If you're looking into purchasing your next reel, KastKing fishing reels certainly deserve a closer look right alongside brands like Daiwa, Lew's, Shimano, and others. We will list our selections for the best KastKing fishing reels in the following sections and will include baitcasting and spinning reels in our lineup.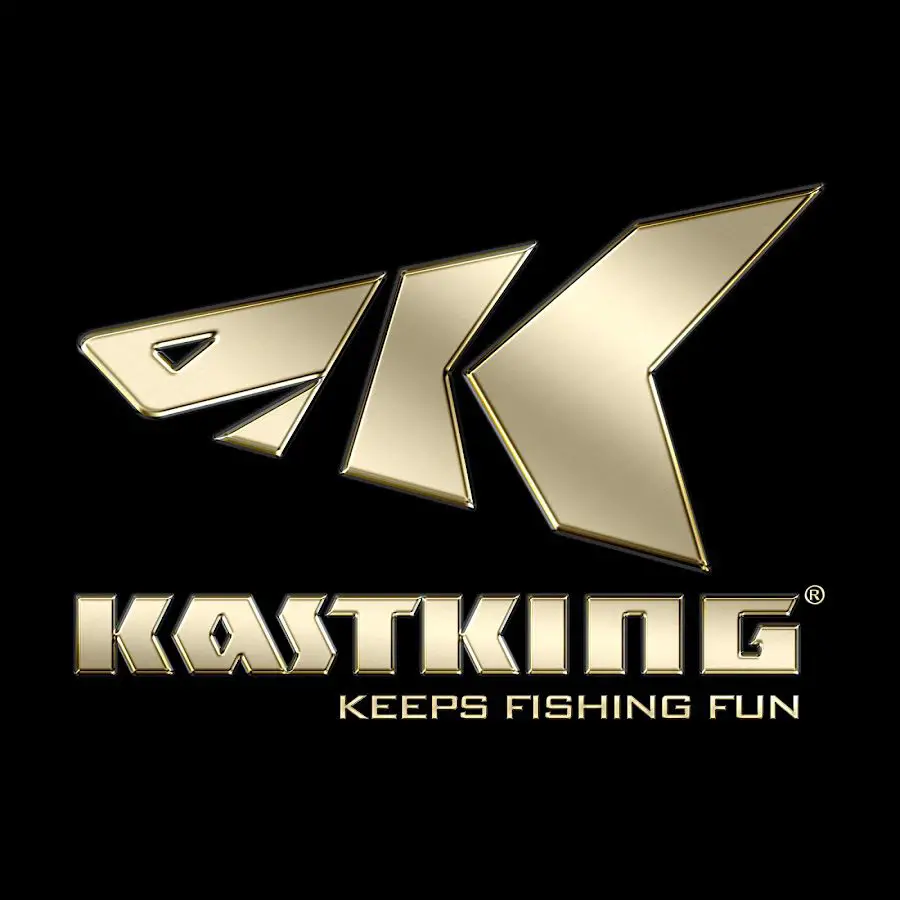 ON SALE $6.00 OFF
Bestseller No. 1
The KastKing Valiant Eagle Spinning Reel is our top choice for the best KastKing reel on the market today. It's tough to narrow it down to one single reel from this brand, but the Valiant Eagle packs in a litany of great features in a reel that is relatively affordable for anglers of any skill or experience level. 
The Valiant Eagle's housing is made with corrosion-resistant material and its drag system is fully sealed and water-tight, which means you can use this reel for either saltwater or freshwater fishing environments. The reel comes in four different size options that each have a fast 6.2:1 gear ratio that makes it possible to use a range of different types of lures and rigs. 
One of the most talked-about features of the KastKing Valiant Eagle is the fact that it possesses a stout drag system. The max drag on each model ranges from 17.6 lbs in the smallest 1000 size reel all the way up to 22 lbs of drag in the largest model. The Valiant Eagle's performance is unmatched when it comes to reels that are in the same class and price range as the 10+1 bearing system giving it plenty of capability to lessen friction and allow for incredibly smooth casting and retrieval. 
Pros:
Very smooth and strong drag 
Smooth action 
Good quality parts 
Reasonably priced
Cons:
Smooth casting performance is diminished with heavier line
2. KastKing Sharky III 
If you're looking for a great quality saltwater fishing reel that can function as a surf fishing reel or inshore and offshore package, the KastKing Sharky III is ideal. What I like most about this reel is that it's a true workhorse when it comes to saltwater fishing. The Sharky III is a sleek, well-designed reel that provides anglers with a reliable 5.2:1 gear ratio that is perfect for cranking in heavy, hard-pulling fish either inshore or offshore. 
Like the Valiant Eagle, the Sharky III is made with an exceptionally smooth 10+1 bearing system that makes casting and reeling in your lure or bait a breeze. It comes in five different reel sizes that include a small 1000 model that's great for lightweight inshore fishing all the way up to a large 5000 model reel that's perfect for surf fishing. 
KastKing made sure to provide plenty of line capacity with the Sharky III, which makes it ideal for going after bigger saltwater fish. Another reason surf fishing and inshore anglers are raving about the Sharky III is that it's made with corrosion-resistant material. With a price that anglers of just about any skill or experience level can afford, it's easy to see why KastKing's Sharky III is so popular. 
Pros:
A workhorse that can function anywhere in saltwater fishing 
Smooth 10+1 bearing system 
5 different sizes for lightweight or heavy fishing 
Affordable price 
Cons:
Can be tough to cast long distances with heavy line, which is not ideal for big game surf anglers
3. KastKing Royale Legend II Baitcasting Reel 
It's tough for beginner or novice anglers to find a reasonably-priced baitcasting reel once they get ready to move up from the cheaper, lower-tier reels that are available on the market today. When it comes to finding a well-made baitcaster reel that can perform in a way that's comparable to some of the top models, the KastKing Royale Legend II Baitcasting Reel is a product that bridges the gap between beginner-quality reels and premium-quality level material. 
This reel is usually priced at under $50, which makes it one that virtually anyone can afford, but it will likely surprise any angler that handles it for the first time. I love that the KastKing Royale Legend II is offered in two different gear ratios that include a steady 5.4:1 or a much faster 7.2:1. These two different gear ratio options are offered as the two sizes that anglers can select, as well as left-handed or right-handed versions of each. 
The 5+1 bearing system provides adequate smoothness in terms of the reel's casting and retrieval ability with fluoro, mono or braided fishing line. The KastKing Royale Legend II is a great blend of performance and affordability that comes in as a near-perfect entry-level baitcaster. 
Pros:
Lightweight reel 
Two different gear ratios for various applications 
Ideal for beginners or budget-minded anglers 
Cons:
Requires regular maintenance 
Some durability concerns 
4. KastKing Speed Demon Pro 
If you're a serious angler that isn't interested in anything outside of premium quality gear, the KastKing Speed Demon Pro is certainly worth a closer look. This reel absolutely lives up to its Speed Demon namesake as it delivers a blazing-fast 9.3:1 (35.2" per turn) gear ratio that makes fishing with topwater lures, jerkbaits, and soft plastics much more productive. 
In addition to having a reputation for being one of the fastest baitcasters in the industry, the KastKing Speed Demon Pro is also well-known for its buttery-smooth action. Personally, a baitcaster's smoothness is what sticks out to me as the true testament to quality and KastKing obviously poured in countless hours of research and testing to combine speed and smoothness in the Speed Demon Pro. 
The reel tips the scales at just 6.5 ounces, making it one of the most lightweight options KastKing produces right now and ideal for anglers who don't like handling a heavy reel all day when they're focused on filling their limit or winning a tournament. One of the only downsides to this reel is that KastKing had to implement a smaller spool in order to keep the weight down and ensure that the spool was light enough to be capable of delivering the kind of speed they wanted to give anglers. 
Pros:
Blazing-fast speed 
Lightweight reel 
12+1 bearing system for smooth action 
The magnetic braking system is easy to adjust 
Cons:
Smaller spool than other models 
5. KastKing Megatron Spinning Reel 
ON SALE $11.20 OFF
Bestseller No. 1
For anglers that require the biggest, toughest tackle to handle monster-sized saltwater fish, there are many brands out there that offer products that claim to provide what they need but fail to deliver on the goods. The KastKing Megatron spinning reel isn't one of these reels as it is certainly a surf fishing angler's dream in terms of drag capability and durability. This reel is built for raw power and comes in at well under $100, which makes it ideal for any serious angler's budget. 
The Megatron is designed with a fully-sealed 7+1 stainless steel ball-bearing system that is smooth enough to allow anglers to cast out well past the breaking waves. Saltwater fishing enthusiasts—both inshore or offshore—should be impressed by the characteristics KastKing provides in the Megatron spinning reel. It comes in sizes that range from a lightweight 2000 all the way up to a monster-sized 6000 reel that's well-made to handle giant fish that lurk in the ocean's depths or around the coastline. 
The max drag of the KastKing Megatron spinning reel is an impressive 33 pounds in the smaller 2000 size and 39.5 pounds max drag in the biggest two versions, which include the 5000 and 6000 size reels. It has plenty of line capacity to let you go after the ocean's largest predatory game fish with confidence. 
Pros:
Outstanding drag capacity 
Plenty of line capacity 
Built for raw power 
Specially-made for catching big fish 
Cons:
Smooth casting, but not smooth retrieval 
6. KastKing Kodiak Spinning Reel 
We could probably have the KastKing Kodiak higher up on our list of the best KastKing fishing reels, but the price puts it slightly outside of what most average anglers are willing to pay for a spinning reel of this class. However, if you're willing to invest the money and purchase the KastKing Kodiak, you certainly won't be disappointed as this reel is one of the true masterpieces from the emerging brand. 
The KastKing Kodiak is named after the Kodiak brown bear, which is a massively powerful beast that rules the forests and mountains of Alaska and Canada. The reel is aptly named as it is also incredibly powerful and allows anglers to go after the biggest saltwater game fish species without worrying whether their tackle can withstand the fight. 
This reel comes in four different sizes that range from 2000 up to 5000 and each one provides an incredibly-smooth 11-bearing system that makes casting out great distances as easy as ever. The reel comes with a steady 5.2:1 gear ratio and delivers a max drag of 33 pounds in the smallest version and 39.5 lbs of max drag weight in the 5000 model. It's slightly heavier than some of the brand's other spinning reels, but the all-metal body is rigid and won't bend or budge when you're fighting trophy-sized giants of the deep and around the surf. 
Pros:
Rigid metal body 
Smooth 11 bearing system 
Plenty of max drag in large or small versions 
Built for raw power
Cons:
Slightly heavy
Not made with stainless steel parts
Might not last as long as other brands' products of similar design
7. KastKing Brutus Spincast Reel 
We've all probably started our fishing career, at one point or another, using a push-button spincast reel. However, it's incredibly tough to find one of these style reels that is made to perform at a high level or last longer than a few years. The KastKing Brutus is a true diamond-in-the-rough compared to the many other spincast models and brands out there. It's a quality-made reel that is exceptionally easy to use and is just as fun as any reel in the industry. 
Compared to brands like Zebco, Pflueger, and others that are well-known in the spincast arena, the KastKing Brutus spincast reel matches up quite well with these other brands. It feels and behaves like any other spincast reel, but performs with smoothness and toughness that you might expect from a baitcaster thanks to the fact that the Brutus is designed with 5 MaxiDur ball bearings to lessen the overall amount of friction in casting and retrieval. 
In addition to the smooth performance, you can spool the KastKing Brutus with any type of fishing line from 4-pound fluorocarbon to 12-pound test monofilament and get a nice, easy-to-use functionality that makes this reel incredibly versatile. 
It's one you can use to catch trout in the small mountain streams or to go after big, heavy catfish in slow-moving rivers. You won't have to worry about any sort of internal tangling of your line as the KastKing Brutus is well-crafted and features a Dual Pickup system to quickly and effortlessly collect the line back onto the spool. Usually priced under $30, it's well worth the investment to purchase a KastKing Brutus for your young or beginning angler to help them learn the ropes of fishing with an easy-to-use reel. 
Pros:
Very well-designed 
More durable than other spincast models 
Versatile enough to be used with light or heavy line
Perfect for beginners or young anglers 
Cons:
Slow 4.0:1 gear ratio
Drag isn't well-suited for bigger fish
Some quality issues with internal parts and components 
Conclusion
There are plenty of other baitcaster, spinning, or spincast reels we could add to this list, but the 7 models we chose to include are some of the absolute best KastKing fishing reels you'll find on the market today. Many of these function as ideal options for beginners or young anglers who are new to fishing and KastKing does an exceptional job at balancing quality with a reasonable price on all their products. 
Once you try these reels out for yourself, you'll see why so many anglers are becoming loyal to the up-and-coming KastKing brand as the best is yet to come with this great company. 
Last update on 2022-09-09 / Affiliate links / Images from Amazon Product Advertising API