Bass fishing is one of the most popular fishing activities in the United States. If you're new to bass fishing, this guide will help you get started. I'll cover the basics of bass fishing, including where to find bass, what tackle to use, and how to fish for bass.
Our expert bass angler, Donny, has also contributed heavily to each and all of these chapters to give multiple points of view. Bass fishing is more art than science, and having multiple experienced fishermen showing their knowledge will always give interesting insights.
Each chapter is written an in-depth independent article – each one can be read individually, on its own. This means that you can pick and choose which topics you are most interested in.
Part 1 – The Fundamentals
In part 1 of this guide, I will cover the fundamentals of bass fishing. This includes everything from how bass fish behave, the basics of tying rigs, the different bass species, and how to pick the correct bait. This section will allow you to go out and catch your first fish.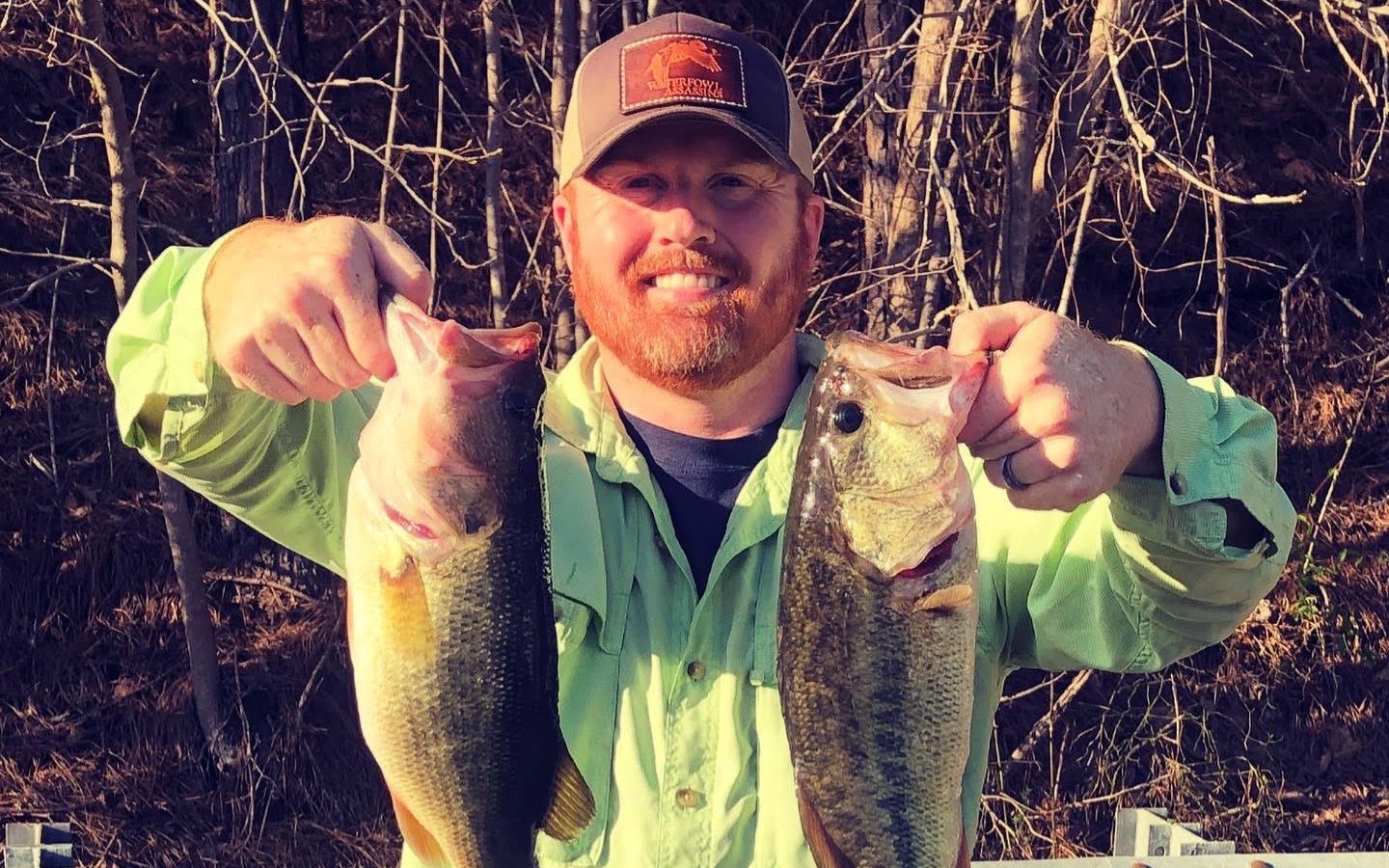 Part 2 – Equipment
In part 2 I will go through all the tools and tackle you will need and want to start catching more bass. This includes rods, reels, lines, and other tackle such as hooks, lures, sinkers, and bobbers. I would suggest you carefully build your tackle box of gear over time and experiment extensively so that you end up with gear that you like and enjoy using.
Fishing is as much about your own personal enjoyment as it is about catching fish.
Part 3 – Advanced
In part 3 I will go through some more advanced knowledge about bass, such as seasonal tips, what bass spawning does to change their behavior, some more advanced rig techniques, and different scenarios – night, muddy waters, rain.
This is where you will want to be reading after you have already spent a few months learning and mastering the basics. You may also want to pick individual chapters as you need them.
Part 4 – Tournaments
Finally in Part 4 is bass fishing tournaments. Tournament fishing has become more and more popular over time, and many enthusiastic beginners aim to progress into their first tournament. In this section, I will cover everything you need to know to outfit your own bass boat to progress into a bass tournament.
With this information, you should be able to get out on the water and start catching bass in no time. This guide will be kept up to date and built on as more information comes to hand and I write about more advanced techniques. I am also excited to add more specialized gear guides.