Daiwa is one of the top brands in the fishing industry when it comes to producing high-performance rods and reels. There are a range of different Daiwa reels and their spinning and casting selection is second-to-none when it comes to smooth action, toughness and other characteristics anglers demand out of their gear. 
Many anglers wonder which are the best Daiwa fishing reels? I've compiled this article to list my picks and explain why they are considered to be some of Daiwa's top reels in today's fishing industry. This list in based on my own personal preferences and judgements as an experienced angler.
Daiwa Overview 
Daiwa is a long-standing brand in the fishing industry that was started back in 1958. It was one of the first companies to pioneer the concept of an "open-faced" spinning reel that allowed anglers to pack more line on their reel. In the decades since, Daiwa has been one of the most sought-after fishing reel brands in the world. 
The company manufactures a number of different casting and spinning reels each year, while releasing new reel series that are focused on providing specific benefits and characteristics that serious anglers look for in their equipment. It's no coincidence that many professional anglers use Daiwa reels on the tournament trail as they are extremely reliable and perform at a high level in a variety of different environments.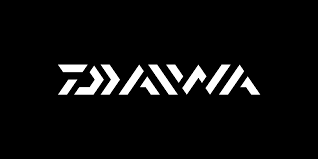 The following reels are my top choices for the best Daiwa fishing reels that are currently on the market today. 
1. Daiwa Tatula 100 
The Daiwa Tatula is easily one of the best baitcasting reels on the market today. It was first introduced nearly a decade ago by the company as a new product that is capable of eliminating much of the friction typically caused by the inner workings of a casting reel. Daiwa design experts and engineers were able to accomplish this through the use of a T Wing system instead of a traditional level wind system. 
It's made in a few different models and anglers can choose a specific gear ratio that ranges from a 5.4:1 to a much faster 7.3:1. It's a lightweight reel that weighs less than 8 ounces and delivers a silky-smooth action in both casting and retrieval. In addition to the T-Wing system, it also features an Ultimate Tournament Carbon Drag System that's made to give you a smooth drag that's capable of maintaining control over your catch. 
One of the best features of the Daiwa Tatula baitcasting reel is the Magforce-Z System, which helps utilize specially-designed magnets to slow the spool's rotation and prevent backlashes. All of these components are housed inside of a lightweight aluminum constructed body that combines for a moderately-priced reel that delivers premium performance. 
ON SALE $23.68 OFF
Bestseller No. 1
2. Daiwa Ballistic LT 
The Daiwa Ballistic LT is arguably the best overall spinning reel on the market today. It is phenomenally smooth and is made with lightweight construction and components that make it a great finesse reel, or one that can serve a variety of purposes for bass fishing or going after any other freshwater or saltwater fish species. Many anglers consider the Ballistic LT to be an ideal inshore spinning reel. 
The sizes of the Ballistic LT includes a 1000 size that's ideal for using with an ultralight rod to catch trout, panfish or any other type of small game fish species. Anglers can choose any size between a 1000 all the way up to a large 6000 in the Daiwa Ballistic LT depending on the type of fish they are trying to catch, or the lure presentation they want to use. 
The "LT" in this reel's name stands for "lightweight and tough" and it certainly lives up to this namesake. The weight of the 1000 is a mere 5.8 ounces while the largest 6000 size reel weighs only 11.1 ounces. It's an expensive spinning reel that boasts a stout 22 lbs of drag in the 2500 size model, which is more than enough to handle just about any type of fish you want to catch. 
3. Daiwa Lexa 
The Daiwa Lexa is an excellent baitcasting reel that is often used for both freshwater and saltwater applications. This reel comes in a variety of four size models that include the Lexa HD, Lexa 100, Lexa 300, Lexa 400 and the Lexa 500. One of the most popular features the Lexa offers is a powerful gearing system that is very tightly engineered to provide outstanding smoothness in the retrieval of lures or reeling in your catch. 
The Lexa 300 and 400 are often used by saltwater anglers when it comes to inshore fishing or catching some offshore species as these lightweight reels offer 22 and 25 pounds of drag, respectively. Daiwa manufactures the Lexa series with its Ultimate Tournament Carbon Drag System, which is exceptionally smooth and allows you to confidently handle anything you hook while fishing around the coast, or in freshwater lakes and rivers. 
The Daiwa Lexa offers plenty of line capacity and the larger Lexa 500 is one of the top choices for avid saltwater anglers who regularly target larger fish and find themselves throwing larger baits. Anglers can choose from a smooth 5.1:1 or 7.1:1 gear ratio depending on the size model of the Daiwa Lexa. 
ON SALE $50.00 OFF
Bestseller No. 1
4. Daiwa Saltiga 
My list of the best Daiwa fishing reels wouldn't quite be complete without mentioning the Saltiga. This is one of Daiwa's most expensive reel models, but it's a premium design that comes in both a spinning and conventional style for serious anglers who want to have the absolute best advantage on the water. 
The overall performance of the Daiwa Saltiga is comparable to other brands' products that might cost over $1,000. Daiwa manages to achieve this high-level of performance and quality through its all-new DigiGear precision machining system that ensures all of the reel's inner workings fit together like clockwork. The tight precision gearing helps deliver an exceptionally smooth casting and retrieval experience with the Saltiga and its used by saltwater anglers and freshwater fisherman alike. 
All of the inner and outer components and construction materials of the Daiwa Saltiga are made of corrosion-resistant material. The reel offers a more lightweight feel than many of its competitors and the largest 4000 size Saltiga reel weighs just 8.4 ounces. This is a high-performance reel that is capable of delivering a lifetime of use for those who properly use and maintain it. 
Bestseller No. 1
5. Daiwa Revros LT 
Beginner anglers or avid fishermen who might be looking for a solid spinning reel that delivers outstanding value should look to the Daiwa Revros LT. This is one of Daiwa's most popular entry-level spinning reels and it offers a range of impressive features and capabilities that anglers of all skill levels would appreciate. It's one of the most affordable Daiwa fishing reels on my list and can often be purchased for less than $50 from both online retailers or bait and tackle shops and sporting goods stores. 
The Revros LT is another reel that boasts the "Lightweight and Tough" moniker and anglers who prefer using a lightweight spinning reel will appreciate the lengths Daiwa engineers and design experts have gone to in producing this particular reel. The sizes of the Daiwa Revros LT range from a small 1000 size that's ideal for ultralight rods and weighs 7.4 ounces, all the way up to a 4000 size model that weighs 9.9 ounces. 
Depending on which size model you choose, you can have a 5.2:1 or 5.3:1 gear ratio that's good for cranking baits in at a steady pace, or a faster 6.2:1 for using jerkbaits and other types of lures that demand you keep your line tight while retrieving it. One of the shining features of the Daiwa Revros LT is the fact that it brings a whopping 22 pounds of drag to the table, which makes it easy to handle largemouth bass or any other game fish species you're going after. 
ON SALE $4.78 OFF
Bestseller No. 1
6. Daiwa Exceler 
One of the most overlooked spinning reels on the market today is the Daiwa Exceler. It's understandable that the Daiwa Ballistic LT gets much of the attention from anglers and retailers alike, but the Exceler is packed with just the right features and characteristics to make it a great freshwater fishing reel. It's more expensive than the Revros LT, but any angler who feels the smoothness of the retrieval and casting action that the Exceler delivers will see why it's on my list of the top Daiwa reels. 
It's an extremely lightweight spinning reel that comes in the Exceler 1000, 2500D, 3000D, and 4000D. These sizes all weigh anywhere between 6.4 and 8.4 ounces, which make it a perfect go-to choice for anglers who want a lightweight spinning reel for finesse tactics or even pitching jigs and inline spinners for crappie, perch and trout. 
The Exceler is made according to the same high standards that all other Daiwa reels are constructed with and this reel model is produced using the same precision-cut machining methods of the DigiGear system. This tight and precise fit of the reel's inner workings allow you to cast farther and have a buttery-smooth feel when reeling in your lure. 
7. Daiwa BG 
Another highly sought-after spinning reel that is a worthy addition to my list of the best Daiwa fishing reels is the Daiwa BG. This model is similar in many ways to the Exceler and the Revros LT, but it's quite a bit heavier. If you're an angler who's not bothered by a bit more weight in your reel and you're more concerned with the smooth feel of both casting and retrieval, the Daiwa BG is perfect for you. 
This model comes in a wide range of sizes that include a small 1500 size all the way up to a huge 8000 size model that's great for inshore or surf fishing for large saltwater fish species. Daiwa created the BG so that it is tightly-sealed and capable of keeping water and grime out of the internal parts, which means it's a reel that is capable of performing well in both freshwater or saltwater environments. 
The Daiwa BG is made using a 6+1 ball bearing system that delivers an exceptionally-smooth feel when casting or reeling your lure back in. The bearings are each made with shielded stainless steel material, which means you won't have to worry about the smooth action being diminished by saltwater over the course of a few years. It also provides a solid 17 lbs of drag, which is enough to handle most small to medium-sized fish, as well as larger game fish species in the hands of anglers who know how to properly use the drag system. 
ON SALE $13.76 OFF
Bestseller No. 1
8. Daiwa Fuego LT 
Another outstanding inshore fishing reel is the Daiwa Fuego LT. This reel is similar to the BG, yet it's made with a few different components that make it quite a bit more lightweight than any of Daiwa's other saltwater spinning reel products. The Fuego LT is moderately-expensive and can usually be purchased for around $100, which makes it a reel that angles of all skill levels can typically afford. 
Since its release in 2017, the Daiwa Fuego LT has become one of the brand's most sought-after reels among saltwater anglers who like to fish along shallow coastal areas like inlets and flats. As the "LT" entails, the Daiwa Fuego LT delivers outstanding lightweight and tough design that possibly best exemplifies the brand's "LT" mantra. It's made with Daiwa's MagSeal design, which is intended to utilize a magnetized oil seal to prevent water and grime from seeping into the reel's internal parts. 
The Daiwa Fuego LT is also made with the Tough DigiGear system, which helps to give anglers an extremely sensitive and smooth action in casting or retrieval. The reel gets most of its lightweight feel thanks to certain parts being made with a much lighter material that offers comparable durability to the materials that are often used. The air rotor of the Daiwa Fuego LT is said to be 15 percent lighter than most other types of material, yet it's made with the same toughness one would expect. 
ON SALE $8.06 OFF
Bestseller No. 1
9. Daiwa Certate LT 
The Daiwa Certate LT is an outstanding choice for freshwater anglers who want a lightweight reel that delivers unmatched performance. The price of the Certate LT is likely to cause most amateur anglers to consider other models, but those who want the absolute best quality and performance should give this one a closer look. 
It's loaded with premium features and capabilities that give it a buttery-smooth action you would expect in a reel that costs upwards of $400. It's made with tough, monocoque material that's lightweight and capable of yielding better performance, smoother retrieval and more comfort than other materials. 
The Daiwa Certate LT operates using a 10+1 ball bearing system with corrosion-resistant ball bearings that are specially-designed to provide outstanding smooth action in casting and reeling. The Certate LT comes in five different size models that range from a 2500 up to a 4000 which weighs just 8.3 ounces. 
Bestseller No. 1
10. Daiwa Coastal SV 
Daiwa reels are well-known for being capable of anglers using them in both freshwater and saltwater environments, but the Coastal SV is just what inshore saltwater fishermen are looking for in a solid, low-profile baitcasting reel. This reel was first released in 2019 and has since exploded in popularity among serious inshore anglers. 
It comes in two different models that are virtually identical except for the gear ratio that separates them with one being 7.1:1 and the other being a much faster 8.1:1. The Daiwa Coastal SV is capable of being used with braided line and has an all-new air brake system that's designed to be extremely effective when it comes to eliminating backlash and tangles with a much more controlled cast than you can have through a magnetic braking system. 
The Coastal's "SV" stands for "Stress-free Vertical" cast control technology. This technology makes it possible for anglers to use a wide variety of lures, both large and small, light and heavy, through the SV cast control system which adapts to each one without the need for manual adjustments each time you swap lures. Considering all the features and incredible performance, the Daiwa Coastal SV is superior to the competition when it comes to inshore low profile baitcasting reels. 
ON SALE $47.20 OFF
Bestseller No. 1
Last update on 2022-05-19 / Affiliate links / Images from Amazon Product Advertising API